NYC's 5 Best Winter Date Spots
February 10, 2017 - by Chelsey Grasso
Just because the temperatures drop and the puffy winter coats come out during this time of the year doesn't mean that the dating world comes to a halt. While making use of the outdoors can be pretty impossible (or at the very least, miserable) in February and March, New York City has a plethora of indoor date spots to help fill the void. Take a look at our top five picks below!
Best of NYC Winter Dates: Dine-In at Panna II Garden Indian Restaurant (East Village)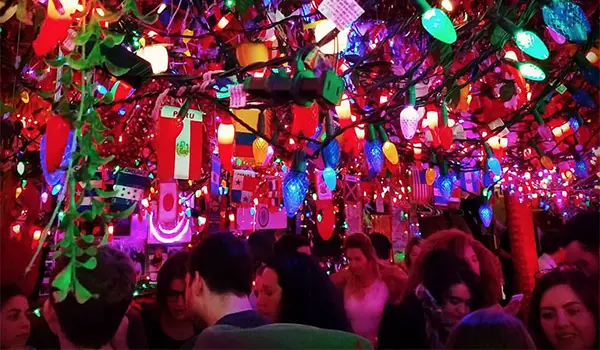 Close-quarters, BYOB friendly, and excessively strung with chili pepper lights that make it feel undeniably magical and undoubtedly New York, Panna II Garden Indian Restaurant is one of the East Village's staples. Panna II offers quality Indian food at a price that won't hurt your wallet (so go ahead and offer to pay!). Lamb Korma, Chicken Tikka Masala, and Chicken Vindaloo will keep you and your date feeling toasty despite the freezing temperatures outside. 93 1st Ave., 212-598, 4610, panna2.com
Best of NYC Winter Dates: Get Steamy at Brooklyn Botanic Garden (Brooklyn)

You might not think that much plant-watching and garden-exploring can take place during the winter, but in NYC, anything is possible. Brooklyn Botanic Garden features multiple greenhouses that keep a controlled climate for the plants they house. Explore them all, especially the Tropical Pavilion, where you can make your way through the steam in what feels like the Amazon basin, African rainforest, and tropical eastern Asia. 990 Washington Ave., 718-623-7200, bbg.org
Best of NYC Winter Dates: Enjoy a Drink or Two at Raines Law Room (Flatiron)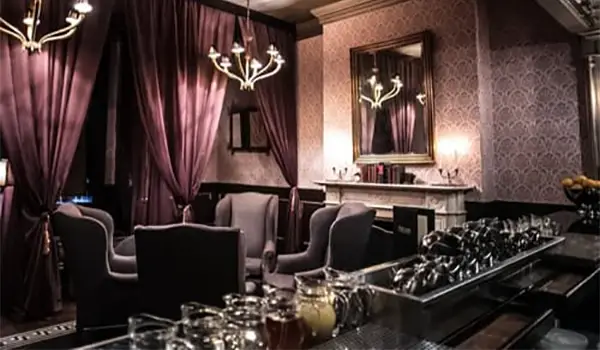 Either make a reservation for Sunday through Tuesday or try your luck at the door Wednesday through Saturday at Raines Law Room. This intimate speakeasy has a cozy and romantic ambiance behind its unmarked door and doorbell. An impressive cocktail menu lists an array of inventive and tasty drinks, from the Marie Antoinette (white rum, muddled raspberries, lemon, and crème de cacao) to the Illinois Jones (cognac, apricot liqueur, lime, and angostura bitters), any of which will do you right as you take your seat on a plush couch. 48 W. 17th St., raineslawroom.com
Best of NYC Winter Dates: Get Your Fondue on at Taureau (South Village)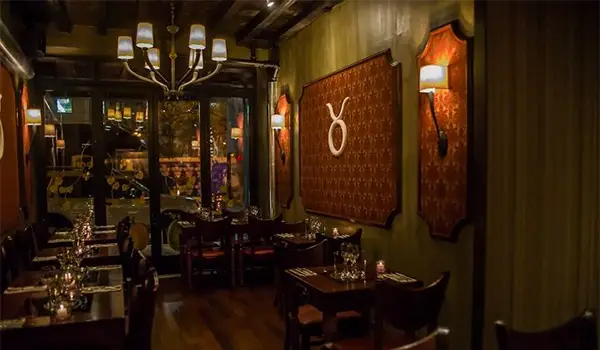 Dinner at Taureau is an experience, as the restaurant serves up three fondue courses per table. Start your dinner off by dipping bread cubes, cured meats, and veggies into a cheese fondue of your choice. Next, choose between oil and broth options for cooking your second course of meat (chicken breast, pork tenderloin, hanger steak, and beef tenderloin). Last but certainly not least, wrap up your romantic dinner with a chocolate fondue pot accompanied with fruits, cakes, and marshmallows for dipping. 558 Broome St., 212-228-2222, taureaunyc.com
Best of NYC Winter Dates: Blush Together at the Museum of Sex (Flatiron)
While the Museum of Sex might come off as being a little forward if this is your first date, it makes for an adventurous (and educational!) date for those who are feeling a little risqué. Bounce around in Bompas & Parr's Jump for Joy installation (essentially a bounce house made out of breasts), learn about the animal kingdom's mating rituals from The Sex Lives of Animals, and check out over 100 rarely seen art works by "outsider artists" in Known/Unknown: Private Obsession and Hidden Desire in Outsider Art. 233 Fifth Ave., 212-689-6337, museumofsex.com
Looking for Free Group Planning Services?
Get free advice on planning your group's trip to New York.
RESTAURANTS

New York City's most famous landmark, the Empire State Build...

THEATER

Gaston Leroux's famous period thriller is now one of Broadwa...

SHOPPING

Heaven for designers, artists, and antiques lovers....

SIGHTSEEING

From May through the summer months, Circle Line Downtown off...