Fact: the New Year is well underway and, as it turns out, the ideal time to get a jump on the theatre you've been dying to see. Broadway previews and openings are gradually entering the Tony candidacy fray while Off-Broadway is a plethora of remarkable new productions. And, of course, New York's theatrical roster is always a treasure trove of long-running classics, with star power in perennial full force. Musicals, comedies, dramas—the adventure begins.
BROADWAY'S LATEST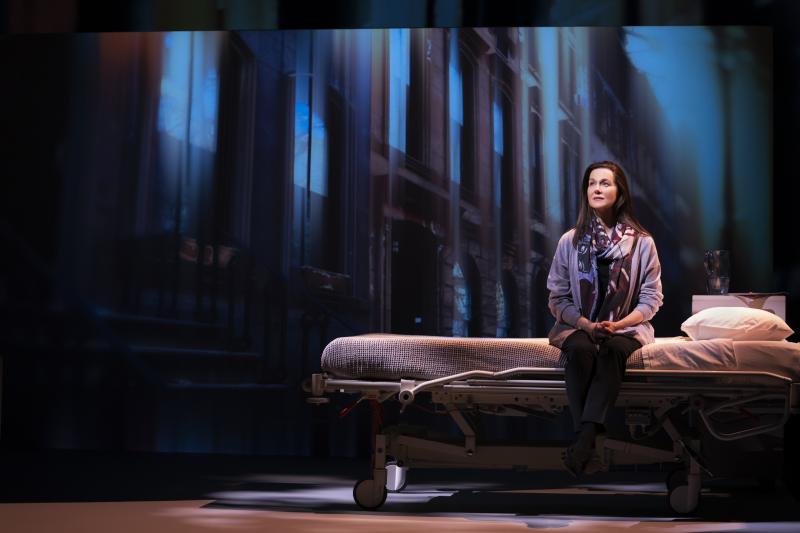 Four-time Tony nominee Laura Linney solos in the haunting new My Name Is Lucy Barton. Photo by Matthew Murphy.
You'll know her the moment you see her, if not for her extensive theatre resume (Little Foxes; Time Stands Still) then for her roster of TV and film roles (Ozark; Tales of the City; The Big C; Sully; Kinsey; The Truman Show). She is award-winning actress Laura Linney, the solo star of My Name Is Lucy Barton, a poignant drama for which she received rave reviews in London.
An extraordinary cast of high-profile actors is bringing their A-game to Grand Horizons, playwright Bess Wohl's funny, shocking, and painfully honest new play that opened on Broadway January 23rd. Sharing the stage are Tony and Emmy winner Jane Alexander (The Great White Hope; All the President's Men; The Blacklist), Oscar nominee James Cromwell (Babe; Succession; 24), Tony winner Priscilla Lopez (A Chorus Line; In the Heights), Ben McKenzie (Gotham; The O.C.), Maulik Pancholy (30 Rock), Ashley Park (Mean Girls), and Michael Urie (Torch Song; Buyer & Cellar; Ugly Betty).
Fiercely salient in direction (by Tony-winner Ivo van Hove) and dramatically new choreography (by Anne Teresa De Keersmaeker), the revival of West Side Story opens with an electrifying young cast—most making their Broadway debuts. Primed to break barriers for contemporary audiences, these electrifying young performers breathe reimagined life into the musical's urban Romeo and Juliet storyline and iconic soundtrack. Previews are up and running through opening night, February 20th.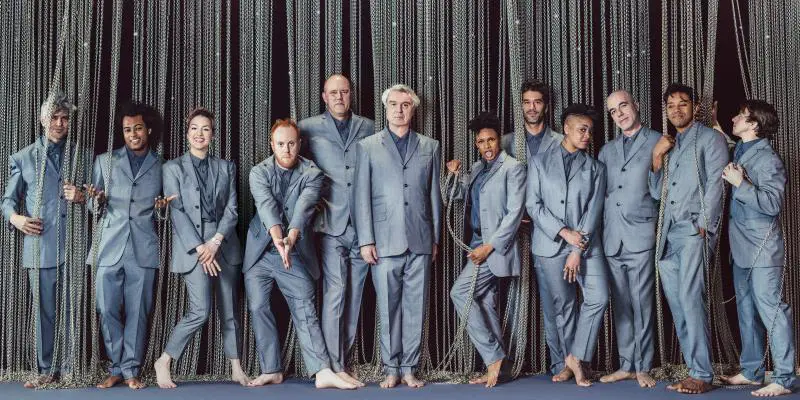 David Byrne's American Utopia, burning down the house on Broadway. Photo by Brian Derballa.
Fans of Talking Heads alumnus David Byrne will want to act fast if they plan on scoring tickets for his American Utopia at the Hudson Theatre. The last performance of this cutting-edge concert, featuring 11 of the world's best musical artists, is slated to end its standing-ovation run on February 16th. Unique (it is David Byrne, after all), this 100-minute milestone event is all kinds of amazing.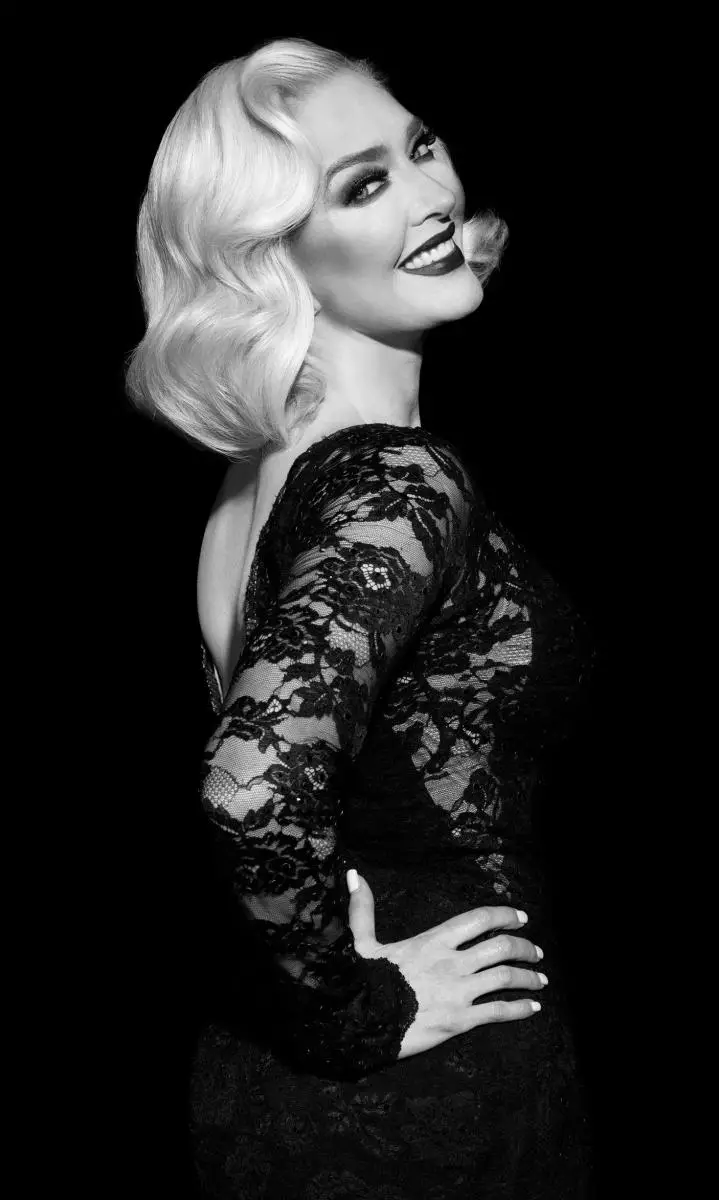 Real Housewife Ericka Jayne lights up Chicago. Photo by Rene Cervantes.
On the long-running musical Chicago front, two new cast additions are adding to the show's legendary adrenaline: Tony-winner Paulo Szot (South Pacific) as hotshot lawyer Billy Flynn and break-out star of Bravo's "The Real Housewives of Beverly Hills" Ericka Jayne in the role of bombshell murderess Roxie Hart. Szot, who is also known for his celebrated operatic career, will be with the show through January 31st, returning on March 16th for a nine-week run.
Exciting news on the casting front comes from Disney's Frozen as the musical's original Broadway stars Patti Murin (Anna) and Caissie Levy (Elsa) pass the torch to McKenzie Kurtz and Ciara Renée respectively. Meanwhile, Ryan McCartan will be replacing Joe Carroll in the role of Hans. And if McCartan is familiar to some young theatergoers, it's because he comes to the show already packing Disney TV cred: he played Diggie (Maddie's love interest) on the Disney Channel's popular Liv and Maddie. Timing-wise, Murin, Levy, and Carroll will play their final performance on Sunday, February 16th, with the newcomers taking over on the following Tuesday—roughly a month before the Broadway production celebrates its second anniversary on March 22nd.
NOT TO BE MISSED OFF-BROADWAY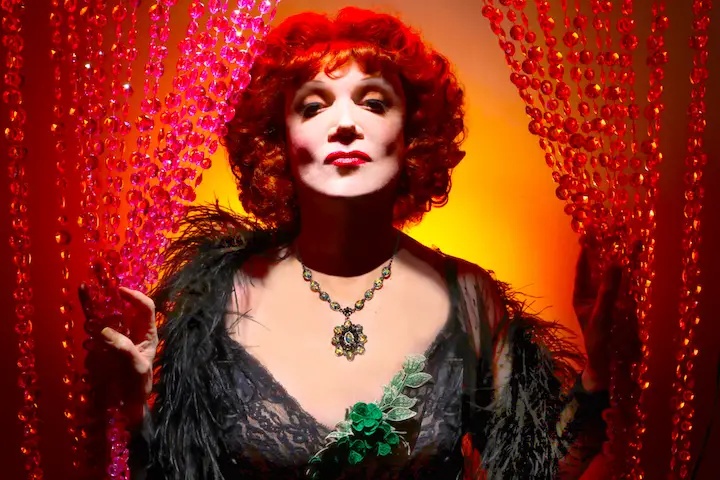 If you have yet to discover the singular writing and acting talents of Charles Busch, please make note: he has resurrected his 1930s tearjerker-inspired comedy The Confession of Lily Dare via Primary Stages at The Cherry Lane Theatre. Busch, as New York insiders know, is a transformation virtuoso, specializing in retro cinematic divas and dames—which is not to say he shies away from things like nun's habits and vampire fangs. For this current production, he takes on the title character's many life changes. He also gets to pour his heart out: hysterical hilarity, there's no other way to put it. Joining Busch in this tongue-in-cheek comedy are several actors who have worked with him in the past. Long-time collaborator Carl Andress directs.
ON A FINAL NOTE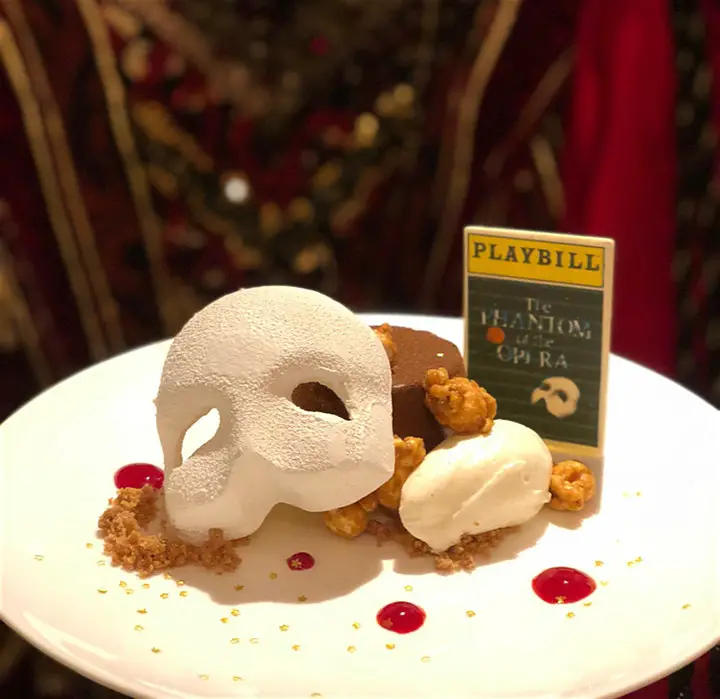 On February 23rd, The Pierre New York, A Taj Hotel is presenting its second Sunday evening with The Phantom of the Opera. Part of the hotel's Broadway at The Pierre series (call 212-940-8113 for reservations), the performance includes songs and stories from Broadway's Tony-winning/longest-running show by Meghan Picerno (Christine), John Riddle (Raoul), and, keeping the mystery alive, a former Phantom who will reveal his identity at show time.
Making the evening even more seductive (it is close to Valentine's Day, after all), audiences can order Phantom-inspired indulgences like a "Music of the Night" cocktail served under a glass with billowing smoke, or "The Phantom's Encore" dessert, teeming with decadent ingredients, including a white chocolate mask and a Phantom-covered Playbill.