While the rest of America may be test-driving their local summer stock productions, here in New York City the theatrical choices are seemingly endless, assuredly eclectic, and totally awesome. The only problem is, if you don't have access to a time machine, there's no way to catch them all. So choose wisely, theatregoers—and enjoy the bounty!

BROADWAY
While most of the limited-run shows from last season have left the Great White Way, powerhouse musicals Kinky Boots, Matilda, Pippin, and Motown are still generating record box-office business. Richard Greenberg's The Assembled Parties, e.g., will be around through July 28, although Jeremy Shamos left the cast on July 7 to begin working on the Woody Allen's latest (being filmed the South of France). His successor in the role of Jeff is Remy Auberjonois (Weeds; Mad Men).


Meanwhile, Christopher Durang's 2013 Tony-winning play Vanya, Sonia, Masha and Spike will be around through August 25. It stars David Hyde Pierce, Kristine Nielsen and Tony winner Julie White (who recently replaced Sigourney Weaver as Masha).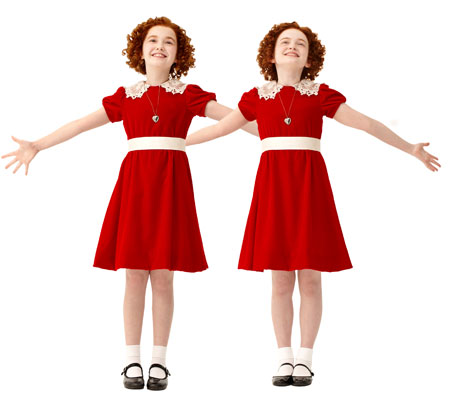 Photo: Jade Albert
Speaking of replacements, on July 19, the always-fabulous Faith Prince (Guys and Dolls; The Little Mermaid) will be replacing Jane Lynch as the nefarious orphan wrangler Miss Hannigan in Annie. [P.S.: On July 30, two new young actresses will alternate in the role of Annie: Taylor Richardson and Sadie Sink. They replace Lilla Crawford, who originated the role.]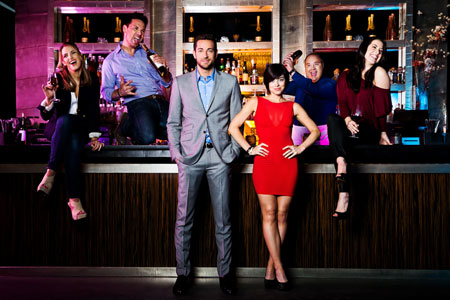 Zachary Levi and Krysta Rodriguez star in First Date. Photo: Matthew Murphy
But wait! Broadway's summer season has even more to offer in 2013: five shows are being added to the mix between now and September: First Date – The new season's first musical is about a blind date run amok (in previews for an August 4 opening); Forever Tango – A celebration of a most iconic dance form, performed by a troupe of world-renowned artists (now through September 15); Let It Be – Beyond homage (we're talking group history and legendary songbook), this Beatles "concert performance" comes to Broadway with all the techno bells and whistles that made it a U.K. sell-out (previews begin July 16 for a July 24 opening); Soul Doctor – Fresh from Kinky Boots, Eric Anderson takes on the role of Rabbi Shlomo Carlebach, aka "The Rock Star Rabbi, a pioneer in the field of Jewish music; Romeo and Juliet – The last show to debut this summer stars Orlando Bloom and Condola Rashad as Shakespeare's star-crossed lovers against a modern-day backdrop (previews for the limited run begin August 24 for a September 19 opening).

OFF-BROADWAY
Navigating Off-Broadway's expansive waters (uptown, downtown, and everywhere in between) is a fierce undertaking. I therefore encourage you to visit our Off-Broadway listings for a complete rundown of what, where, and when, while I fill you in on a couple of this summer's notable productions.
Under the category of solo shows (with a naughty streak, i.e., not for kids), The Banana Monologues, starring John R. Brennan, is making quite an impression on audiences who just can't seem to get enough of his multiple-character exploits of the relationship kind involving a guy, a girl, and his "banana"—a military-esque libido named "Sergeant Johnson." And while there is no nudity, full-frontal or otherwise, there is ongoing hilarity, including some memorable moments during which Brennan breaks through the fourth wall to interact with theatregoers.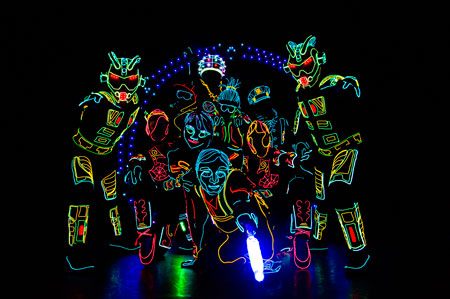 Photo: Charles Sykes
A totally different genre is dazzling crowds of all ages at New World Stages with the high-tech extravaganza iLuminate. In this one-of-a-kind visual showcase, a brilliant company of dancers serves up a glow-in-the-dark feast of music, movement, special effects and unforgettable physical innovation. Subtitled "Artist of Light," iLuminate was first introduced to U.S. audiences during the 6th season of America's Got Talent. Definitely a must-see!