The latest Broadway buzz sees Jeremy Jordan joining the cast of Broadway's Waitress; Hugh Jackman to return to Broadway in 2020 starring in The Music Man, and James Corden will helm the 73rd Annual Tony Awards.
APRIL 8:  Tony nominee Jeremy Jordan, who recently wrapped up a limited run alongside Kerry Washington, Steven Pasquale, and Eugene Lee in the hot-button drama American Son, will be returning to the world of Broadway musicals where he achieved fame and an avid teen fanbase when he starred in Disney's Newsies seven years ago.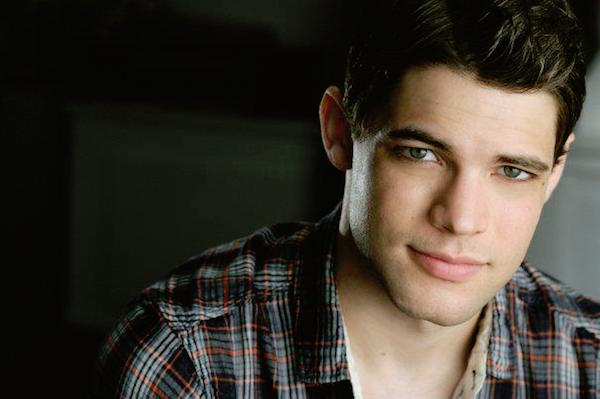 Jeremy Jordan. Photo: Facebook.


The 34-year old actor, whose on-screen credits include Supergirl, Smash, and The Last Five Years, will be taking on the role of Dr. Pomatter in the Sara Bareilles- and Jessie Nelson-penned Waitress, opposite Shoshana Bean (Wicked), who joined the cast as mom-to-be pie-baking-phenom Jenna last night.
"I am so excited, my brain has literally turned to mush," tweeted Jordan early yesterday.
He succeeds Joey McIntyre, who vacates the show on April 7th.  You can catch both Jordan and Bean's performances through May 12th at Broadway's Brooks Atkinson Theatre. waitressthemusical.com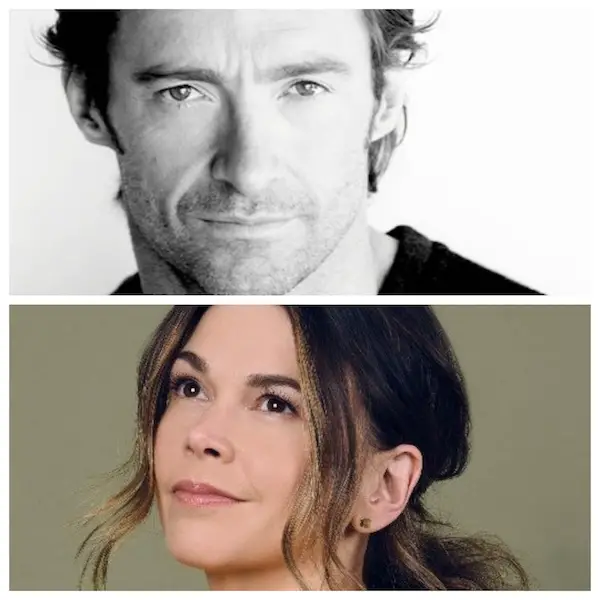 Hugh Jackman and Sutton Foster will return to Broadway starring in The Music Man, in 2020.  (Photos: Facebook, Facebook).
September 9, 2020:  You might want mark your calendar for 9/15, as that's the date single tickets go on sale for The Music Man starring two-time Tony winner/Oscar nominee Hugh Jackman as Harold Hill, a charismatic con man who unleashed his charm and big ideas on the town of River City, Iowa in 1912. (Group tickets launch June 9th.).
"The first musical I was ever a part of was the phenomenal The Music Man. The year was 1983, and I was at Knox Grammar School in Sydney, Australia," said Jackman in a statement released earlier this month. " I was one of the traveling salesmen, and I think I can actually (almost) remember that unforgettable opening number! That was probably the moment when the magic of theater was born in me. The idea of bringing The Music Man back to Broadway has been lurking in the back of my brain for a long time, maybe even for 35 years, and when [producer] Scott Rudin called me with that very idea, I was floored. To finally be doing this is a huge thrill."
Adding to the excitement surrounding this five star revival is the announcement of Jackman's costar: two-time Tony winner Sutton Foster (Thoroughly Modern Millie; Anything Goes; Younger) as Marian "the librarian". Paroo. Said Ms. Foster: "There were bells on a hill but I never heard them ringing. No, I never heard them at all. Till there was Hugh." Clearly, these two Broadway favorites are the perfect pairing for musical comedy romance.
The new production of Meredith Wilson's beloved musical about a reunites the creative team behind the recent hit revival of Hello, Dolly! starring Bette Midler, a group that includes Tony winners  Jerry Zaks (director) , Warren Carlyle, (choreographer), Santo Loquasto (Scenic & Costume Designer), Scott Lehrer (Sound Design), and Jonathan Tunick (Orchestrator).
This Just In...
The 73rd Annual Tony® Awards, will not be following in Oscar's footsteps: they have a host—Tony and Emmy Award-winning actor James Corden, who cut his Tony-hosting teeth three years ago to critical accolades.
"I'm thrilled to be returning to host the Tony Awards," said Corden. "The Broadway community is very dear to my heart and I'm beyond proud to be part of this incredibly special night."
Known to American TV audiences as the host of CBS' The Late Late Show (and its viral breakout segment, "Car Pool Karaoke"), Cordon picked up a Best Leading Actor in a Play Tony in 2012 for his madcap performance in One Man, Two Guvnors.
The American Theatre Wing's Tony Awards will air live on Sunday, June 9, 2019 (8pm ET/delayed PT) from Radio City Music Hall.
 "James is the ultimate master of ceremonies to lead a night of live event television, celebrating live theater," said Jack Sussman, Executive Vice President, Specials, Music and Live Events, CBS Entertainment." He is an incredibly charming host, brilliant performer, and fearless on stage—with James, anything can happen, and probably will!"