Don't count on finding them weaving through Times Square or chowing down on 99-cent storefront pizza slices, but if seeing celebrities in their natural habitat is on your NYC bucket list, you probably won't be disappointed just walking (or dining) in the Theater District. And newsflash: theater is a primo star-gazing spot, Broadway…Off-Broadway…Off-Off. Maybe they've come to see friends perform, but most likely it's because theater is alive, provocative, inspiring, enchanting, and in their blood.
My personal list of "stars spotted at the theater" includes everyone from Tobey Maguire and Elijah Wood to Bette Midler, Mel Brooks, Joel Grey, Allison Janney, and Mariska Hargitay (not all at the same show). And, of course, Cher was paparazzied from all angles when she made her way down the aisle of The Cher Show.
One fine day: Carole King shares the stage with Chilina Kennedy in Beautiful. Photo by Patrick Lazour.
Occasionally, you might even find yourself at a performance where a notable does something, well, notable. Which is what happened mid-January at the fifth anniversary performance of Beautiful when Carole King appeared at the piano during the musical's final moments and sang "Beautiful," after which she stood next to Chilina Kennedy (who plays King) for the curtain call, belting "I Feel The Earth Move" with the cast. "This musical has been such a magical experience," said King. "What a night! It was amazing to be a part of this."
Casting News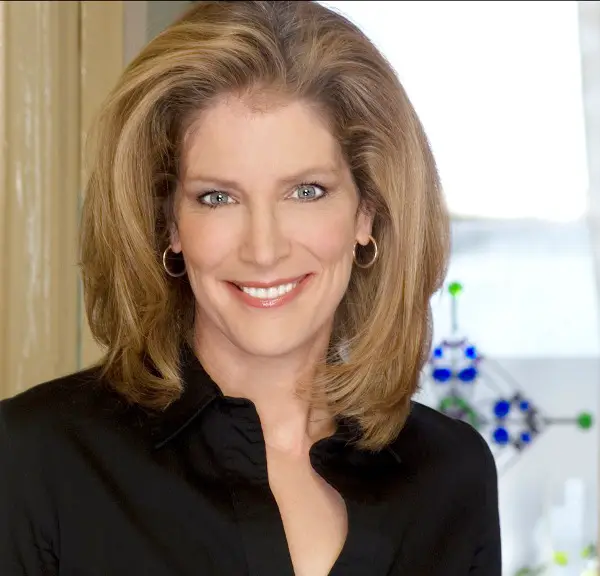 In recent years, actress Patricia Kalember played recurring roles on Power; Orange Is the New Black, and Madam Secretary. Vintage-wise, she's known for thirtysomething and Sisters. And as of Jan. 29th, she'll be returning to theater replacing Christine Lahti as Gloria Steinem in Off-Broadway's Gloria: A Life. "As a lifelong feminist, Gloria Steinem has been an inspiration to me for years," said Kalember. "Her activism and sharp intelligence are needed now, more than ever.
Directed by Tony-winner Diane Paulus and written by Tony-nominee Emily Mann, the show moves from Steinem's activism and personal life in Act I to an Act II Talking Circle that invites theatergoers "to carry the themes of the play into a conversation of their own."
Muppets@MSG
Little kids get to celebrate February with some familiar furry faces when Sesame Street Live! Make Your Magic takes over the Hulu Theater at Madison Square Garden (Feb. 15th through the 24th). 
The show stars Elmo (looking to ace magic tricks), Cookie Monster, and Gonger (tackling the art of baking), Big Bird (discovering shadow puppetry), Grover (exploring  primary colors), and more—all to an infectious soundtrack!
Editor's Picks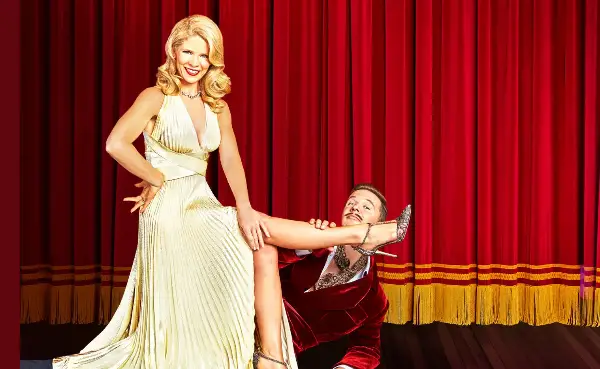 With multiple new shows launching over the next few months (March alone has seven, including Hillary and Clinton starring Laurie Metcalf and John Lithgow, a revival of Burn This with Keri Russell and Adam Driver, and the musical Beetlejuice based on the film of the same name. Of this month's newcomers, these three have my attention:
True West. A die-hard Sam Shepard fan, this would be high on my list even if the leads weren't Ethan Hawke and Paul Dano. 
Be More Chill. Sure, Broadway is currently a musical high-school hotbed, what with Dear Evan Hansen, Mean Girls, and The Prom, but this Off-Broadway sellout has moved up the theater food chain with #MillennialsLoveMe already in place. 
Kiss Me, Kate (above). Fans of Tony winner Kelli O'Hara are going to be all over this classic musical based on The Taming of the Shrew—as are theatergoers who know her costar, Will Chase, from HBO's Sharp Objects and/or YouTube Red's Impulse.