Margaritas, guacamole, tacos, and tequila will be plentiful on Cinco de Mayo weekend in NYC, which is kicking off May 3 through 5. Revelers are eager to get out and celebrate, but before joining the celebrations, they should be well versed on the holiday's history. In Spanish, Cinco de Mayo translates to "Fifth of May." Celebrated in Mexico and the U.S., the holiday is also referred to as the Anniversary of the Battle of Puebla. It's observed in honor of an 1862 military victory over the French forces of Napoleon III. Although May 5 falls on a Sunday this year, there's no shortage of city destinations offering festivities all weekend long.
Cinco de Mayo NYC: Vida Verde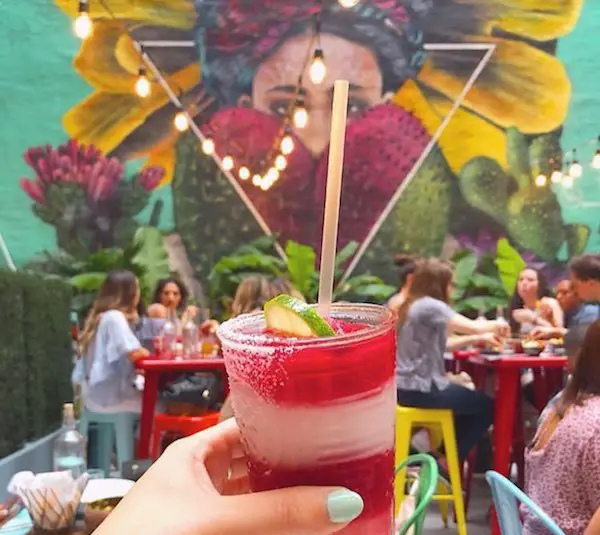 To kick off Cinco de Mayo in NYC the right way, check out the vivacious Midtown West bar and restaurant Vida Verde. They will be celebrating from Wednesday, May 1 through Sunday, May 5th. Festivities will include live music, DJs and dancers, giveaways, food and drink specials, a bottomless brunch, and more! They have an excellent tequila and mezcal selection. Don't miss Vida Verde's Margarita Rooftop, an oasis of vibrant, hand-painted murals with a tempting selection of 10 margarita flavors. 248 W. 55th St., 646-657-0565, vidaverdeny.com
Cinco de Mayo NYC: Añejo
Celebrate Cinco de Mayo at Añejo, an authentic Mexican restaurant and tequileria, with locations in Tribeca and Hell's Kitchen. For those who yearn to indulge in an entire Cinco de Mayo experience, Añejo is offering multiple 2-hour seatings, which will include a signature taco platter, a pitcher of the guests' margarita of choice, and a bucket of 10 Coronas ($85 per 2 people). Añejo is an ideal locale for celebrating with a group. A dj will be on hand to keep the party going well into the evening. Take your pick: both Añejo destinations offer a vast selection of agaves to choose from. For reservations, visit anejotribeca.com, 301 Church St., 212-920-6270), or anejonyc.com; 668 10thAve., 212-920-4770
Cinco de Mayo NYC: Bodega Negra
Bodega Negra's Habanero Hot Box, $19, courtesy Dream Downtown.
The super stylish Bodega Negra is located at the uber cool hotel Dream Downtown. Bodega Negra regularly lures A-listers and celebrities to its mod Mexican eatery. In honor of Cinco de Mayo, Bodega Negra is launching a Habanero Hot Box on May 1. It will be available all weekend long and will be offered with special pricing through May 5. After that, the Habanero Hot Box will debut on the summer menu (sans special pricing). Described as a "face-melting" taco, the Habanero Hot Box will be served in a glass cloche and smoked with applewood tableside. Executive Chef Brad Warner uses his keen culinary skills and four types of chilies—habanero, jalapeño, chile de árbol, and chipotle—to craft slow-heat tacos that embody the rich, complex flavor profiles of each type of chili. Fresh, dried, and smoked versions are included. The tantalizing peppers will be accompanied by a lineup of four different cheeses from Oaxaca to Chihuahua, goat cheese, and queso fresco. The caliente! tacos will be topped with jalapeño chorizo, chile salsa, chipotle salsa, habanero crema, and cotija cheese. To bring down the heat, the "El Medico"—a first aid responder cocktail—will be offered at half-price ($8) all weekend long. The drink features tequila and a host of tropical fixings such as coconut cream and citrus. 355 W. 16th St., 212-229-2336, bodeganegranyc.com
Cinco de Mayo NYC: Taco Electrico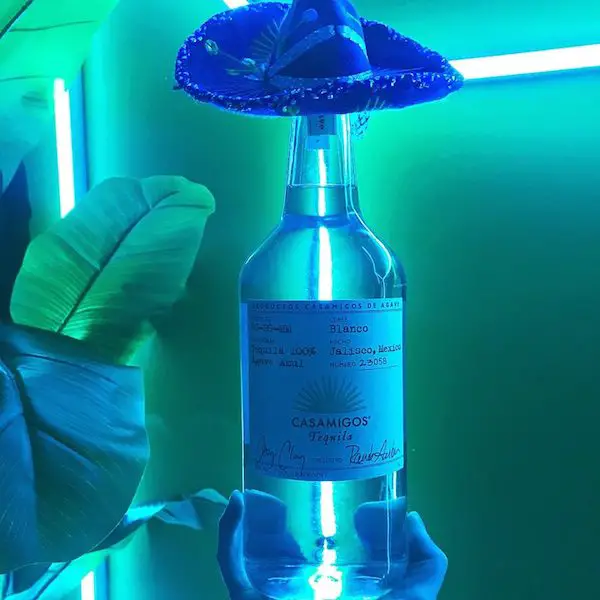 Union Square's colorful, hip, and happening Taco Electrico is offering its festive Cuatro de Mayo party in partnership with tequila brand Casamigos on Saturday, May 4th. A lively DJ will keep the party going all night long. Revelers can enjoy 2-for-1 pricing on yummy margaritas from Casamigos. That's not all—revelers will have an opportunity to score fun party-themed raffle prizes in the form of complimentary drinks, tasty margarita pitchers, and a colorful piñata. The rockin' party starts at 10pm. Start planning now; reservations can be made at tacoelectrico.com. 201 Park Ave S., 917-534-5958
Cinco de Mayo NYC:

Num Pang Kitchen
Sunday, May 5ht through Tuesday, May 7th, Num Pang Kitchen will be branching out from its Cambodian foundations to pay homage to Mexican cuisine and culture. Los Tacos No. 1 joins the "Cinco de Num" specials to press handmade tortillas, made to order. Fillings include Num Pang's signature pork belly, coconut shrimp, grilled steak, and veggies. On the beverage side, look for a frozen lychee & ginger concoction, plus spicy watermelon frozé, Tacate micheladas, and Jarritos. 1129 Broadway, 212-647-8889, www.numpangkitchen.com
Cinco de Mayo NYC:

Flatiron Hall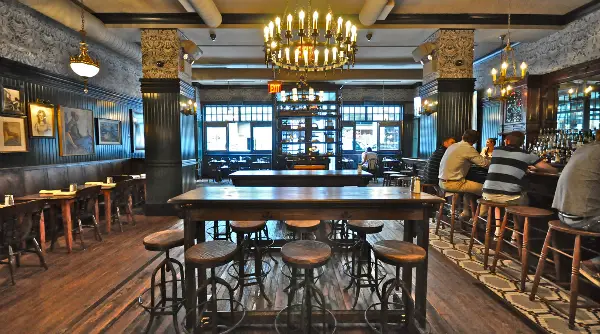 Flatiron Hall holds down a roomy space in a great central location, with fantastic beers and the food to match. Come Cinco de Mayo they'll be celebrating, and tossing in a special held over from Saturday's Run for the Roses: a FREE shot of Jim Beam Kentucky Fire with the purchase of any mug of beer. 38 W. 26th St., 646-790-3200, flatironhall.com
Cinco de Mayo NYC: Tijuana Picnic
The Lower East Side is the place to be this Cinco de Mayo. Tijuana Picnic will be offering a week of holiday promotions May 5 through 11. Among the enticing offerings are $10 house margaritas; $50 taco platters; $60 margarita pitchers; five cans in a Tecate bucket ($30); and 1.5 hours of open bar ($50 per person). Partygoers can choose from a menu of six delicious specialty cocktails ($13 each) from the El Diablo (tequila, lime juice, ginger syrup, etc.) to the Sea of Cortez (Grand Marnier, blanco tequila, lime juice, etc.), and the Division Bell (Maraschino liqueur, Aperol, etc.) to the Paloma/Spicy Paloma (tequila, lime juice, grapefruit syrup), and more. DJs will engage crowds with a selection of upbeat tunes that will keep the ambiance lively all day and night. For reservations, visit opentable.com. 151 Essex St., 212-219-2000, tijuana-picnic.com
Cinco de Mayo NYC: Vandal New York
The arts-inspired destination Vandal New York is hosting a Taco Celebration on May 5 with all-you-can-eat tacos, nearly three hours of open bar, margarita tastings, guacamole stations, and beyond. The posh party will be held in the Secret Garden an intimate indoor/outdoor dining venue that is inspired by natural elements, which include chic hedges, romantic ivy, colorful butterflies, and outdoor gardens. On warm evenings, a wall of glass doors opens the space to the sidewalk. The festivities kick off at 6pm and the party ends at 8:30pm, ensuring an early bedtime for those who must be up bright and early on Monday morning. For tickets, vandal.electrostub.com/event.cfm?cart&id=205768. 199 Bowery, 212-400-0199, vandalnewyork.com