10 Concerts to Ring in the Holidays in NYC
November 27, 2018 - by Merrill Lee Girardeau
There are lots of ways to enjoy holiday music in New York City. Here are ten holiday-themed concerts you can check out this December in New York City, including John Legend, Yo La Tengo, a Home Alone concert, Z100's Jingle Ball, and more.
10 Holiday Concerts in NYC: Yo La Tengo at Bowery Ballroom
Yo La Tengo brings back their tradition with The 8 Nights of Hanukkah this December. Bandmates Ira Kaplan, Georgia Hubley, and James McNew present their feedback-heavy yet heartfelt sound to celebrate the Jewish festival of lights. The Bowery Ballroom on the Lower East Side will host the trio for—you guessed it—eight performances. December 2-9. 6 Delancey St., 212-260-4700, mercuryeastpresents.com
10 Holiday Concerts in NYC: John Legend—A Legendary Christmas at Hulu Theater
Be serenaded by John Legend this season at Madison Square Garden's more intimate Hulu Theater. This performance will feature new jingly tunes from the singer's Christmas album, A Legendary Christmas. This is the final stop on Legend's 25-stop tour. The Grammy-winning artist will perform new winter jams like "Purple Snowflakes" and old faithfuls like "Christmas Time Is Here" from A Charlie Brown Christmas. Monday, December 3. 4 Pennsylvania Plaza, 212-465-6000, msg.com
10 Holiday Concerts in NYC: Blind Boys of Alabama Christmas Show at City Winery
Grammy winners The Blind Boys of Alabama are sure to bring down the house with Amy Black at Soho's City Winery. This band of gospel legends was founded at the Alabama Institute for the Blind in the late 1930s. They have played The Tonight Show with Jay Leno and appeared on tracks with Bonnie Raitt, Peter Gabriel, and Lou Reed. Join them for a Christmas show at the end of November with versatile singer-songwriter Amy Black. Thursday, Nov 29. 155 Varick St., 212-608-0555, citywinery.com
10 Holiday Concerts in NYC: ALT 92.3 Not So Silent Night at Barclays Center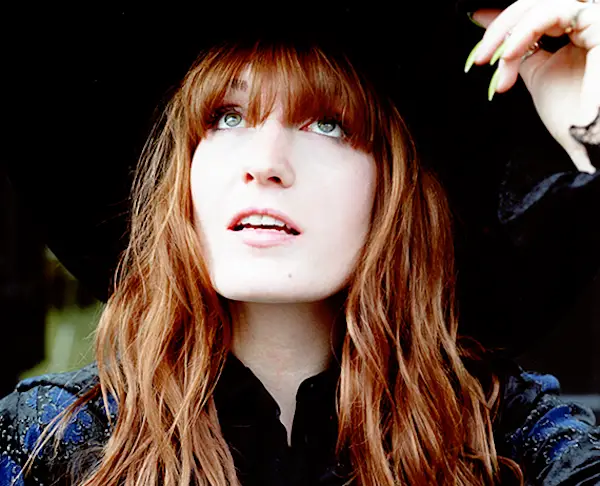 Florence + the Machine
An alt-rock night of music, Not So Silent Night will feature some of the hottest acts from the New York alternative station ALT 92.3. Florence + the Machine ("Dog Days Are Over") will headline, accompanied by Muse, Death Cab for Cutie, AJR, Mike Shinoda, Foster the People, Bastille, and Chvrches. This alt extravaganza will play the arena at the Barclays Center in Downtown Brooklyn. Thursday, December 6. 620 Atlantic Ave., 917-618-6100, barclayscenter.com
10 Holiday Concerts in NYC: Z100's Jingle Ball at Madison Square Garden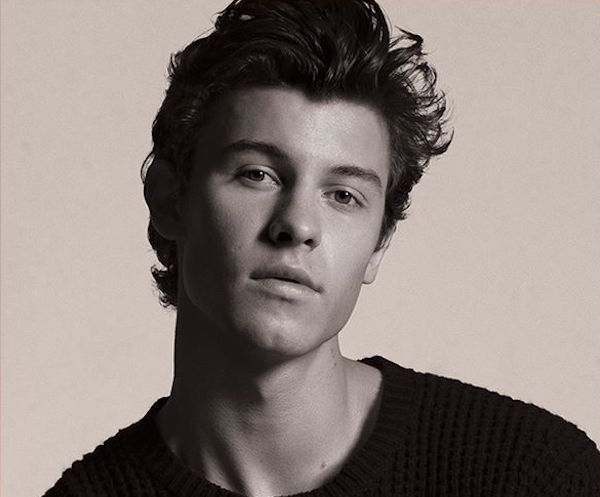 Shawn Mendes
Hometown hero Cardi B headlines the Jingle Ball this year at Madison Square Garden in Midtown. This pop music jamboree will feature other stars like Shawn Mendes, Camila Cabello, Calvin Harris, G-Eazy, and Dua Lipa. The hits keep on coming with Khalid and special guest Normani, Alessia Cara, Meghan Trainor, Bebe Rexha, Bazzi, and Sabrina Carpenter. Friday, December 7. 4 Pennsylvania Plaza, 212-465-6225, msg.com
10 Holiday Concerts in NYC: 39th Annual Winter Solstice Celebration at St. John the Divine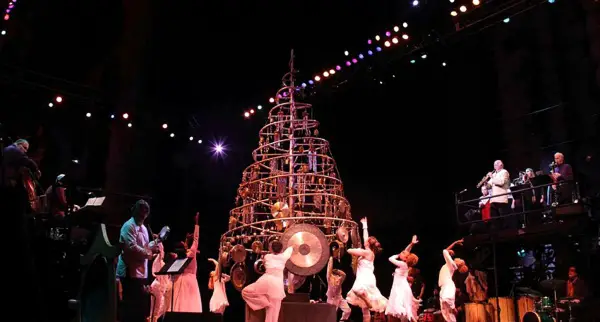 Celebrate the winter solstice, the longest night of the year, at the largest cathedral in the world. For the 39th year in a row, the Cathedral of St. John the Divine in Morningside Heights will host saxophonist Paul Winter's multimedia winter event. Throughout four performances, the Forces of Nature Dance Theatre and many other performers will offer modern takes on ancient solstice rituals. There will be singing, dancing, and drumming, and the cathedral will be filled to the brim with solstice-themed decor, including a sun gong. December 20-22. 1047 Amsterdam Ave., 212-316-7540, stjohndivine.org
10 Holiday Concerts in NYC: Christmas in Vienna at Carnegie Hall
The celebrated Vienna Boys Choir will perform a matinee performance Sunday, December 16, at Carnegie Hall's Perelman Stage. This choir, which has been active for 600 years, will offer a range of traditional and modern tunes. Look forward to "O Holy Night," "O Tannenbaum," and "Jingle Bells." Sunday, December 16. 881 Seventh Ave., 212-247-7800, carnegiehall.org
10 Holiday Concerts in NYC: Holiday Brass at Lincoln Center
Relish in the tuba, the trumpet, and the timpani at this brass and percussion concert on December 16. Ages 4 and above are welcome to this festive musical event full of loud and lovely sounds performed by the New York Philharmonic. Former Principal Trumpet Philip Smith will return to the Brass section to perform in this concert. Sunday, December 16. David Geffen Hall, 10 Lincoln Center Plaza, 212-721-6500, lincolncenter.org
10 Holiday Concerts in NYC: Christmas on Sugarloaf Mountain at The Metropolitan Museum of Art
Instrumental ensemble Apollo's Fire illuminates Celtic heritage by way of the Appalachian Mountains in this special event hosted by The Met. Harpsichordist and conductor Jeannette Sorrell will lead a talented band of instrumentalists, as well as vocalists Amanda Powell and Ross Hauck, in a range of Christmas music on December 16. Expect Gregorian chanting, folk carols, and upbeat hymns at this transporting concert at the largest art museum in the city. Sunday, December 16. 1000 Fifth Ave., 212-535-7710, metmuseum.org
10 Holiday Concerts in NYC: Home Alone in Concert at Lincoln Center with New York Philharmonic
Get your aftershave ready! The film Home Alone is showing at Lincoln Center this Christmas with live accompaniment by the New York Philharmonic. Families are welcome to this special event, where they'll hear John Williams' unforgettable score live as Macaulay Culkin outwits the bad guys and learns the importance of family. December 20-21. David Geffen Hall, 10 Lincoln Center Plaza, 212-721-6500, lincolncenter.org
Looking for Free Group Planning Services?
Get free advice on planning your group's trip to New York.
RESTAURANTS

Multi-concept restaurant offering modern Japanese cuisine, a...

THEATER

In a heartbeat, 38 planes with 6,579 passengers were strand...

SHOPPING

The world's largest source of cameras, camcorders, and more ...

SIGHTSEEING

SPYSCAPE is the world's preeminent spy museum and experience...