The Metropolitan Opera's 2023-24 season is, in a word, visionary, with a lineup that oscillates from time-honored productions to reinvigorated classics to vibrant new operas. Certainly, Met General Manager Peter Gelb's 2022 commitment to "breaking new and diverse artistic ground" is on track, with one-third of the company's schedule comprised of new works—the most in the Met's modern history. Add in an exhilarating roster of classics by Verdi, Puccini, Wagner, Mozart, Gounod, and Gluck, and a staggering number of acclaimed artists, and the stage is set for a season that is as breathtaking as it is groundbreaking.
PREMIERE PERFORMANCES»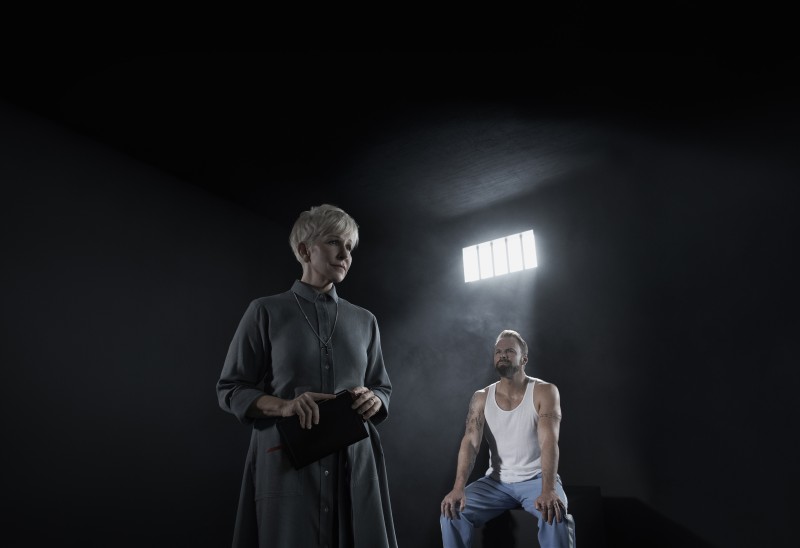 Dead Man Walking: Paola Kudacki / Met Opera.
On September 26th, the landmark Met debut of Jake Heggie's Dead Man Walking ushered in the current season with a storyline culled from Sister Helen Prejean's powerful memoir about her fight for the soul of condemned murderer Joseph De Rocher. Ivo van Hove's haunting new production stars Joyce DiDonato as Sister Helen, Ryan McKinny as De Rocher, Latonia Moore as Sister Rose, and Susan Graham, who originated the role of Helen Prejean in 2000, as De Rocher's mother. Conducting is Met Music Director Yannick Nézet-Séguin.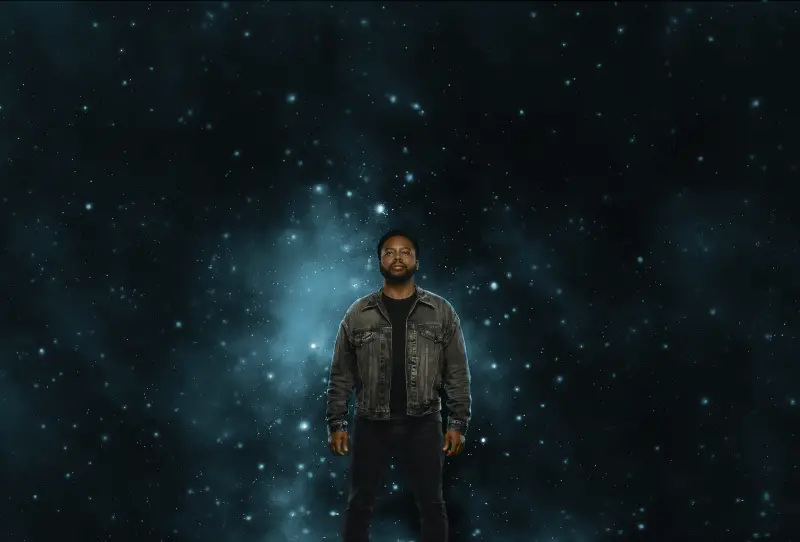 X: The Life and Times of Malcolm X: Zenith Richards / Met Opera.


Composer Anthony Davis' acclaimed X: The Life and Times of Malcolm X launches November 3rd in a newly staged version by Tony nominee Robert O'Hara (Slave Play), with Kazem Abdullah conducting a newly revised score. Leading the cast in the title role is Will Liverman, who dazzled in the Met premiere of Fire Shut Up in My Bones.
The first opera to be performed at the Met in Spanish in nearly a century—Mexican composer Daniel Catán's Florencia en el Amazonas—arrives in November thanks to a new production by Mary Zimmerman. Ailyn Pérez stars as a Brazilian opera star who returns home to perform, and to search for her lover, who is lost in the Amazon jungle.
Rounding out the quartet of 2023-24 Met premieres in April is the Nativity opera-oratorio El Niño by U.S. composer John Adams. Newly staged by Lincoln Center Theaters' resident director Lileana Blain-Cruz, El Niño principal singers include soprano Julia Bullock and bass-baritone Davóne Tines; mezzo-sopranos J'Nai Bridges and Daniela Mack alternate. Conducting is Maestro Marin Alsop, whose staggering track record includes over 200 new-music premieres.
BALANCING ACT»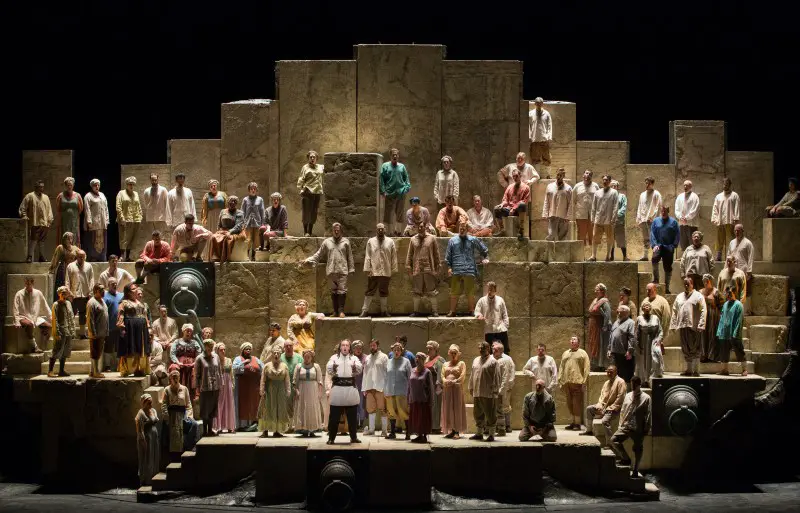 Verdi's Nabucco. Marty Sohl / Met Opera.
While acknowledging the breakout allure of contemporary opera, the lion's share of the Met's legacy rests in the classics, with each season opening the door to new productions of established masterworks, while continuing to mount exquisite revivals.
"The future of opera relies on a rebalance between the classics and relatable new work," explained Gelb. "With this lineup for 2023–24, we are addressing the needs of core opera lovers, who think of the Met as the home of the greatest operatic voices, while also embracing the younger and more diverse audiences that increasingly are responding to new musical and theatrical experiences."
By bridging contemporary and classic, the company is poised to celebrate New Year's Eve through the eyes of noted British director Carrie Cracknell, whose Met debut relocates Bizet's Carmen to the present day and an underworld of human traffickers. Aigul Akhmetshin is Carmen, playing opposite Piotr Beczała as Don José, the stars surrendering their roles to Clémentine Margaine and Michael Fabiano later in the season.
Two months later, Verdi's La Forza del Destino comes into focus when renowned soprano Lise Davidsen introduces the role of Leonora to Met audiences for the first time in nearly 30 years. As staged by Mariusz Treliński this new production plays out against a modern American backdrop.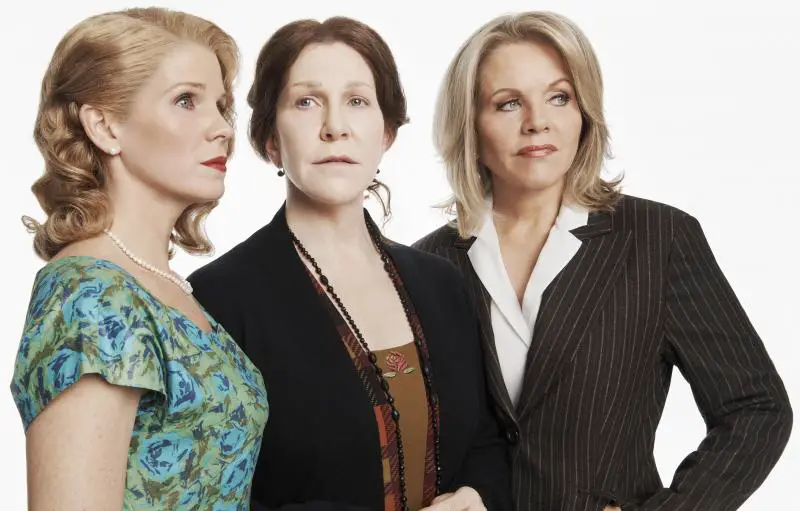 The Hours:  Paola Kudacki / Met Opera.
Should your "productions that got away" include Terence Blanchard's Fire Shut Up in My Bones and/or last season's mega-hit, Kevin Puts' The Hours, you are in luck as both are returning, the latter featuring 2022's VIP trio of stars: sopranos Renée Fleming and Kelli O'Hara and mezzo-soprano Joyce DiDonato.
CLASSIC REVIVALS»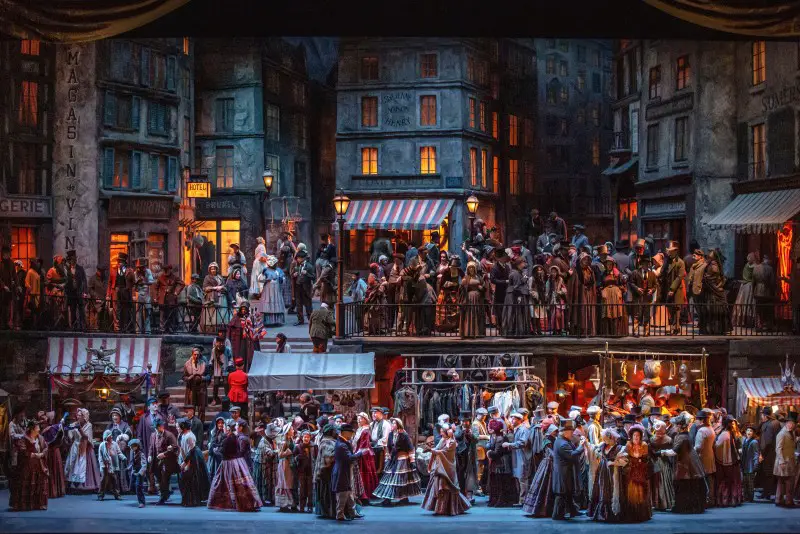 La Bohème:  Evan Zimmerman / Met Opera.
Scorecard in hand, the frontrunners for 2023-2024 are the Met's ten blue-chip revivals. Spanning the calendar are Pucccini's La Bohème, Madama Butterfly, Turandot, and La Rondine; Verdi's Nabucco and Un Ballo in Maschera; Wagner's Tannhäuser; Gounod's Roméo et Juliette; and Gluck's Orfeo ed Euridice.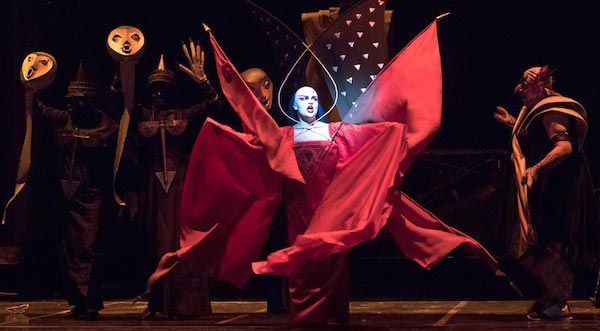 The Magic Flute / Met Opera.
Mozart's The Magic Flute will once again light up the month of December for little ones and grown-ups alike. Sung in English and bearing Julie Taymor's fairytale flair, it's the ultimate holiday keepsake!
VIRTUAL NOTES»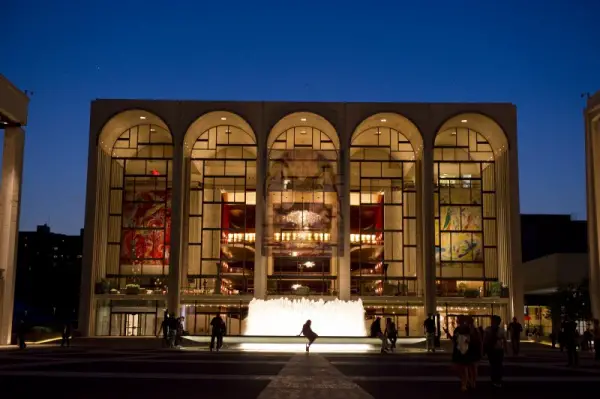 Expanding its outreach through The Met: Live in HD (transmitting nine live performances to cinemas across the globe), and The Met: Live at Home's streaming platform, granting select access to worldwide simulcasts, The Met is laying the foundation for the future of opera.
The Metropolitan Opera House is located at 30 Lincoln Center Plaza. For tickets and a complete schedule of performances, visit metopera.org.