Your holiday gift list needs ideas. New York City's incredible shopping array has them. Here's a sampling of some great gift ideas from a variety of stores, attractions, and museum gift shops in all corners of the city.
A Gift for Theatre Fans: Be a Broadway Star!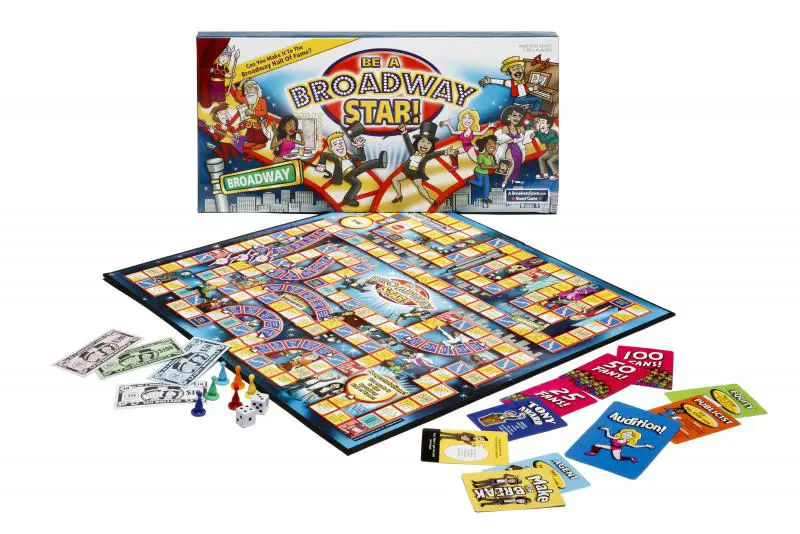 Fame may be fickle or fleeting, but climbing (clawing?) your way to the top of the Broadway ladder couldn't be more awesome than when you're put through your paces courtesy of Be a Broadway Star! In this showbiz savvy board game, a role of the dice takes you from Acting School through a labyrinth of auditions, expenses, performances, contract renewals, and so on, to the ultimate theatrical coup: The Broadway Hall of Fame.
Along the way, Audition Cards may have you singing or dancing your way to coveted Fan Cards, while Agent and Publicist Cards can put a hefty drain on your bank account. And no matter how far ahead you think you are, a bad review can send you back to the rehearsal room or worse, dinner theater!
Breaking News: You can now scoop up the New Holiday Edition Pack as an addendum to the current game. Included in the big buzz mix are White Christmas, Elf the Musical, Annie, Moulin Rouge, SIX, and American Utopia, as well as other Broadway hits. beabroadwaystar.com
Fine Craft: Syosaku Knives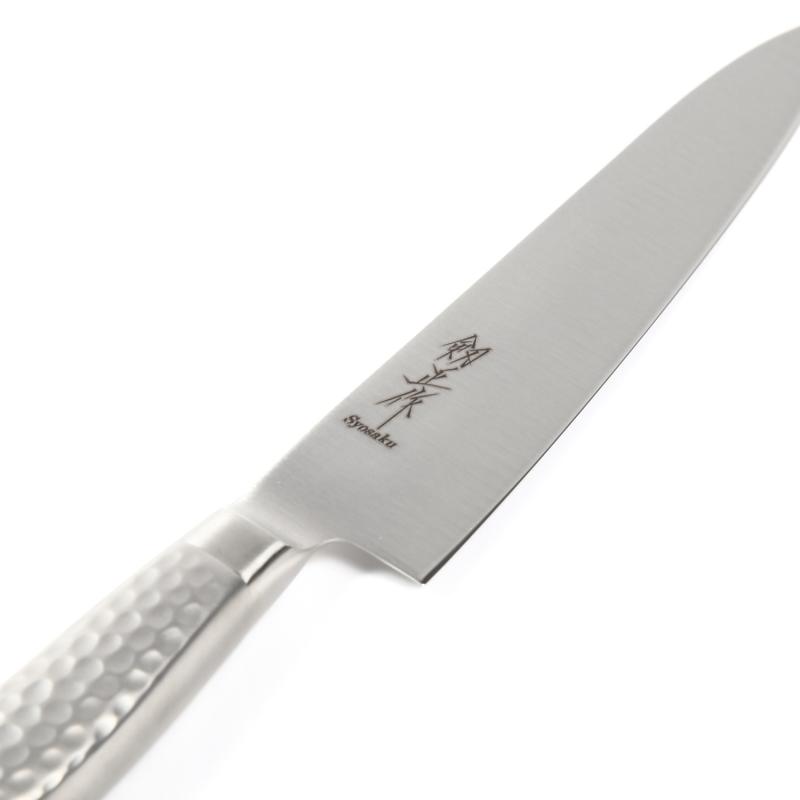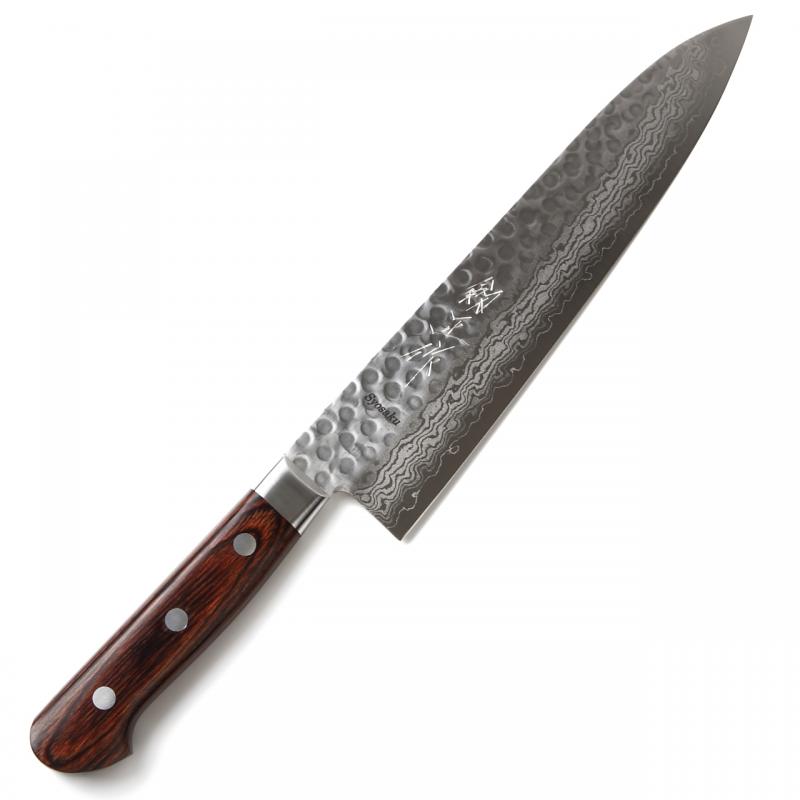 For precision, style, and craftsmanship, employ Syosaku's one-of-a-kind knives, which are hand-forged by master Japanese artisans (prices range from $55 to $432). Available upon order from De Gustibus Cooking School, 151 W. 34th St., 212-239-1652, degustibusnyc.com
The Shops of Soho
Dr. Pennskin Shave Company
Vanna Moda - Leathers
Jolie & Jade
AMA Designs
NoeleNoele Make-up
H. Abdosh Designs
Every once in a while, traversing the streets of our wonderful city you trip over another hidden gem. Hidden in plain sight but not known.....yet. That's the story with THE SHOPS OF SOHO.  This is a group of marketing EXPERTS that have created something extraordinary, a shop of upscale unique, exciting, mostly specialty items all for the convenience of their customers. Regulars are raving about this one of a kind location, there is nothing like it in the City. The stores that have come together to form this shopping convergence include:
NoeleNoele Make-up -  owned by Noele Charles, who is trying to bring out a whole new level of confidence in the women who visit her store. A level of awareness she calls "Womanism".  Noele says "All women are beautiful, and I help them find that inner and outer beauty so they can conquer their world."
Vanna Moda - Extraordinary Leathers, jackets, wallets, bags, handbags, and MORE all tucked into a large corner ready for you to explore.  Jackets can also be made to order and hand decorated with precision painting by a local artisan.
Jolie & Jade - Artistic tees, the most comfort able jeans, hats, a little jewelry.  The artist owner is Tatiana, who has created this intimate shopping experience.  A perfect place to find clothing art for a special gift.
AMA Designs - owned by Agnes Lee.  Agnes has been curating a line of jewelry, coats, jackets, handbags for over 8 years and has perfected the art of finding just the RIGHT colors, designs and created a put together look to her shop. Browsing the racks and shelves you will find something unusual that you will love.  Agnes has a real eye for beauty. 
Dr. Pennskin Shave Company - Owned by Eric Penn, it may have started out with exceptional shave products (this is THE PLACE you have to come for that special gift for that special guy in your life), and it has evolved to so much more.  There are specialty soaps, skin care lines for men and women, novelty bottle openers, CUTE mugs (Dogs have owners, Cats have Staff), and heavenly smelling soap,,,,,with a message, and we know you have that special person in  your life that can use a laugh,,,,,actually we ALL need that.  They also have CBD products, to help with anxiety and even pet calming treats.  AND candles, molded, crystal and best of all is a "Wishing Candle", another great gift.
So now you have no excuse, you KNOW the best place to come for that special gift of confidence, a spectacular leather jacket, perfect piece of jewelry, a gift of a little laughter or that artistic tee and it's ALL right here at The Shops of Soho.
433 Broadway (1 block N. of Canal St.)
Home for the Holidays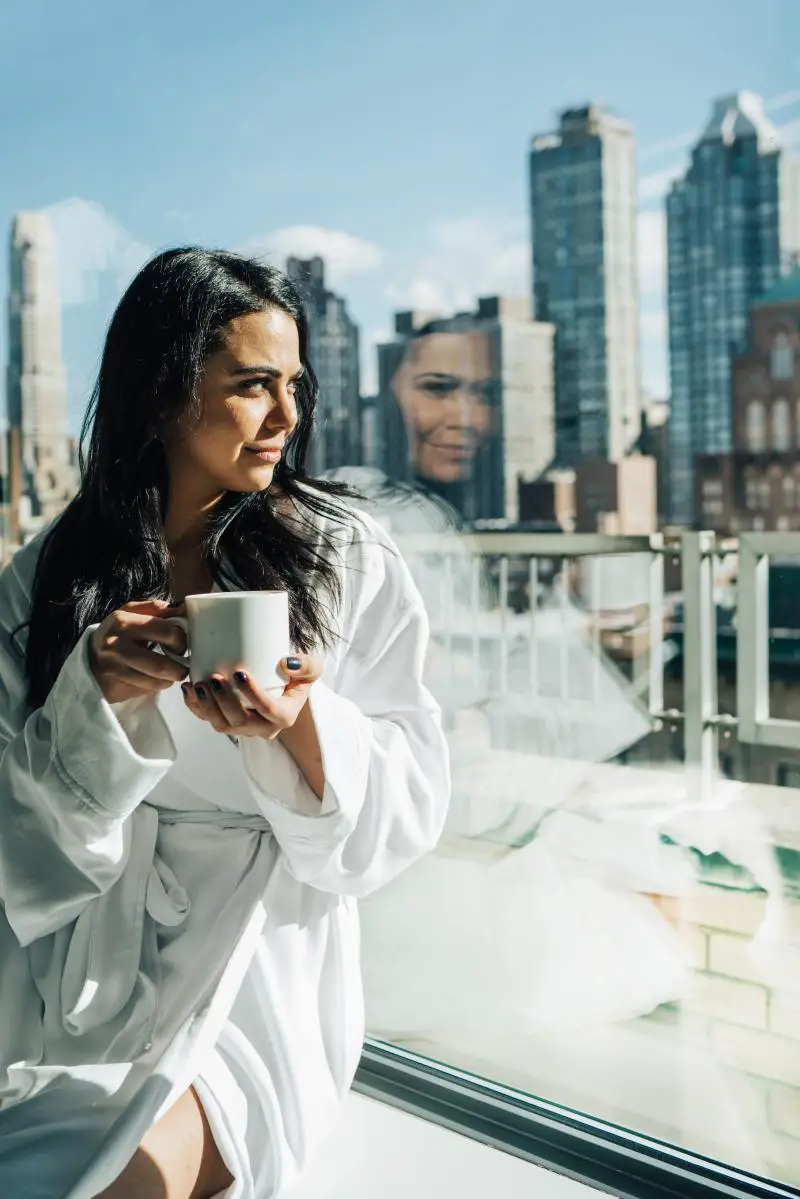 Ideally located on the Upper East Side, steps from the city's most coveted holiday attractions, is the iconic Loews Regency New York Hotel. This holiday season, guests are invited to experience Home for the Holidays at Loews Regency New York. Enjoy a food and beverage credit that can be used at The Regency Bar & Grill, gift card to neighboring Bloomingdale's and a themed welcome amenity to get you in the holiday spirit.
In addition, take advantage of all the other holiday offerings available on property: https://www.loewshotels.com/regency-hotel/discover/holidays which include festive lobby décor, and specialty menus for Christmas, New Year's Eve and New Year's Day and easy access to amenities outside the doors including Broadway and Rockefeller Center.
New Year's Eve / Holiday Gatherings
If you are looking for a festive way to celebrate the holiday season, gather your closest friends, family members or co-workers to enjoy an evening of glitz and glamour with a Party on Park Avenue at the Loews Regency New York Hotel.
Party on Park Avenue includes:
Private spacious accommodations in a stylish suite on Manhattan's famed Upper East Side
3-hour cocktail hour complete with open bar and dedicated bartender
Selection of five hors d'oeuvres prepared by The Regency Bar & Grill's executive chef
Pricing starts at $4,899 based on a group of 12. 
Gift Baskets From Patsy's Italian Restaurant
New York restaurants come and go, but Patsy's Italian Restaurant is forever. The famed eatery—which only has one location, right in the heart of Midtown Manhattan—is nearly 80 years old and only getting better. To share some of Patsy's authentic, made-with-love favorites, check out their dual gift basket options. The standard ($139.99) brings together pastas and sauces, or go for the deluxe dinner option for $199. 236 W. 56th St., 212-247-3491, patsys.com
BAX-U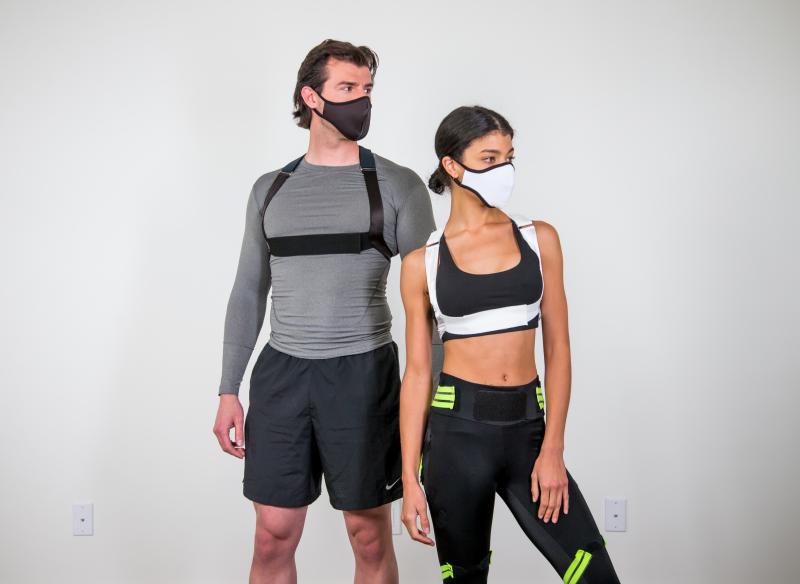 The holidays are right around the corner, and BAX-U has the perfect gifts for yourself and your loved ones. There is no better gift than the gift of health!  And the amazing part is that they are all under $100. BAX-U is a brand of wearable products for better alignment and optimal physical performance. BAX-U products have been known to provide instant results. The company is known for their cool and fashionable posture correctors and their home kits to relieve pain. BAX-U products are the perfect holiday stuffers for fitness junkies, gamers, all types of work and for everyday activities!
Home Kits Under $100!
Head Home Kit—$79. Relieves headaches and migraines. The kit comes with a posture corrector, chiropractic neck traction, resistive band, massage ball and ice/heat pack. 
Neck Home Kit—$99. Relieves stiffness in the neck due to poor posture while texting or slouching. The kit comes with a posture brace, z traction, massage ball and ice/heat pack.
Brightech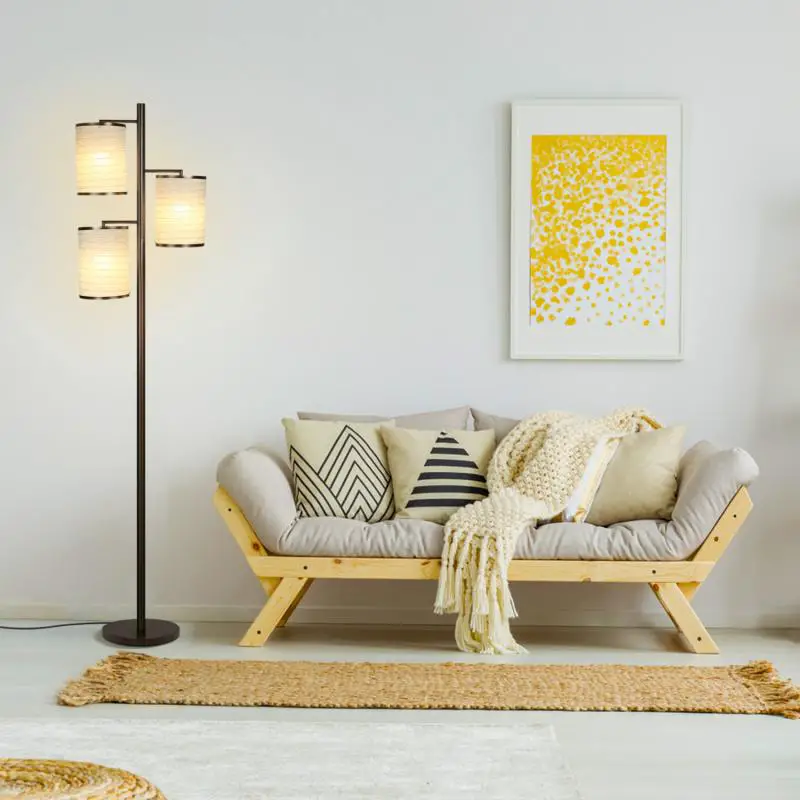 Liam. This eye-catching floor lamp from Brightech features three lampshades, reminiscent of hanging lanterns on tree branches, and a metal body anchored by a sturdy, round base. Its Asian-like lantern style lamp shades create a distinctive look and a relaxing, comfortable light. The Brightech Liam Floor Lamp includes three 9.5 watt power-saving LED bulbs so you'll never have to replace a bulb. 5-year warranty! For String Lights, Floor Lamps, and more visit brightechshop.com.
Carnegie Hill Pharmacy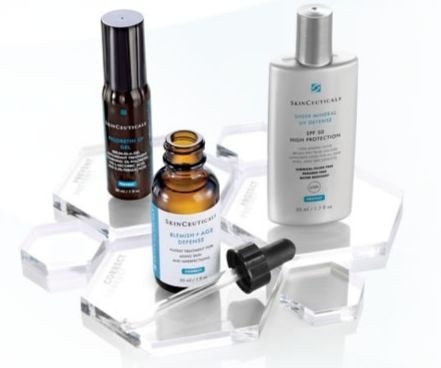 Carnegie Hill Pharmacy is a haven for travelers. The pharmacy can translate foreign prescriptions and find the right over-the-counter product for people visiting from other countries. It's also a great destination for gift shopping, including a fantastic selection of SkinCeuticals skincare products as shown above. 1721 Broadway (btw. 54th & 55th Sts.), 212-246-0020
Dave's New York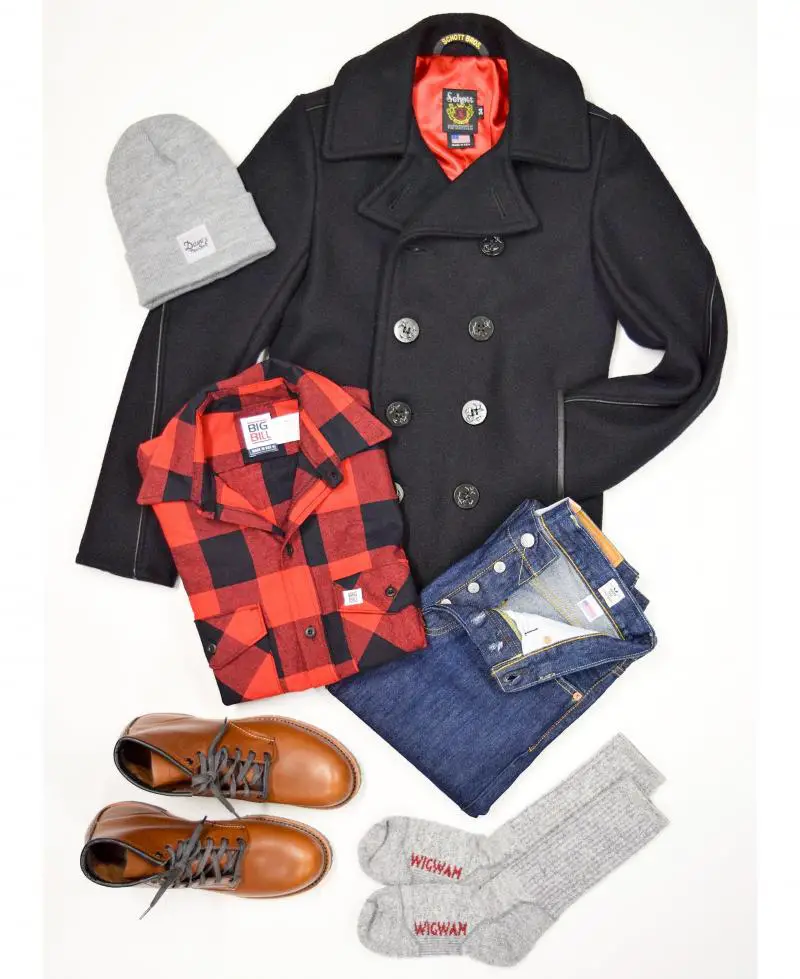 Dave's New York is the best source in NYC for jeans, work clothes, outerwear, footwear, and more. Find the perfect gifts for everyone on your list at this beloved family-run store in Chelsea. 581 Sixth Ave. (btw. 16th & 17th Sts.), 212-989-6444, davesnewyork.com
Guggenheim Store
Keep warm this holiday season with the Guggenheim Cashmere Scarf, inspired by the landmark Frank Lloyd Wright-designed building! Find gifts for everyone on your list at the Guggenheim Store or shop online at guggenheimstore.org. 1071 Fifth Ave. (89th St.), 800-329-6109, guggenheimstore.org
Linhart Dentistry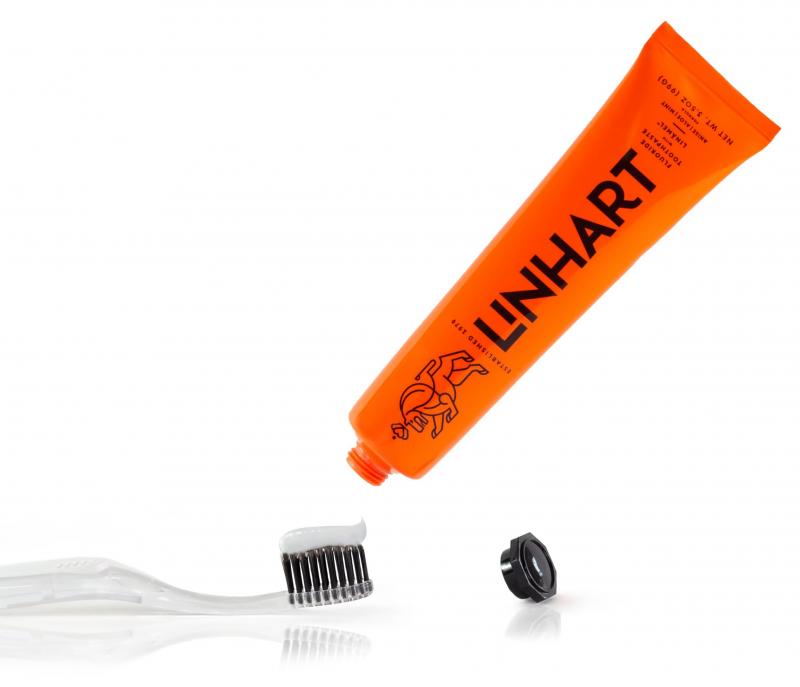 Who better to design a custom oral care line than internationally renowned NYC cosmetic dentists, Dr. Jan Linhart and Dr. Zachary E. Linhart, of the highly acclaimed Linhart Dentistry? The doctors have developed these unique products with over 35 years of their dental expertise. Find uniquely formulated smile care products designed and developed by the Official Dentists of Miss Universe! Try Linhart today by visiting linhart.nyc. 230 Park Ave. (46th St.), 212-682-5180, drlinhart.com
Museum of Jewish Heritage—A Living Memorial to the Holocaust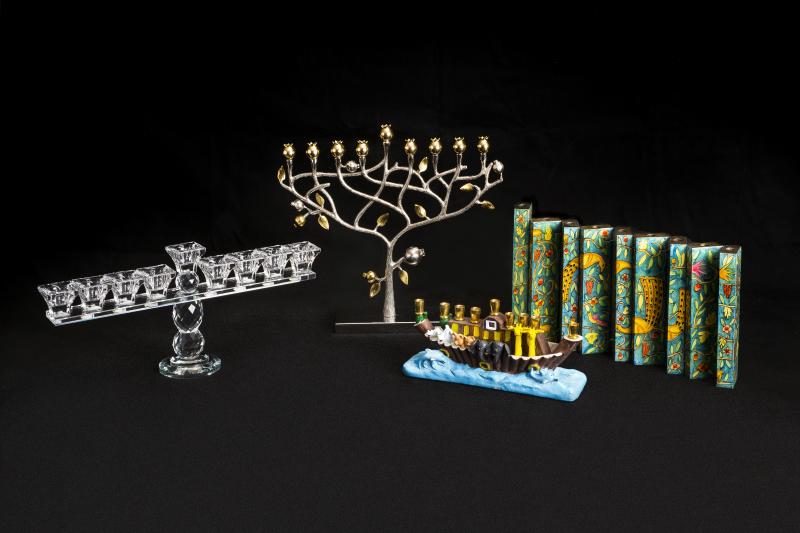 Find a beautiful selection of menorahs as well as books and other gift items for Hanukkah at the Pickman Museum Shop in the Museum of Jewish Heritage—A Living Memorial to the Holocaust in Lower Manhattan. 36 Battery Pl. (1st Pl..), 646-437-4313, mjhnyc.org
The New York Botanical Garden

Discover NYBG Shop's expertly curated selection of unique garden gifts, botanical books, home décor, jewelry, and rare plants.  All purchases support The New York Botanical Garden. Learn more at nybgshop.org. 2900 Southern Blvd., The Bronx, 718-817-8700, nybg.org