Complete 2017 NYC Holiday Gift Guide
October 30, 2017 - by City Guide News Desk
New York City is the shopping capital of the world—and there's no better place to be when you need to cross names off of your holiday gift list. Here's a sampling of some great gift ideas from a variety of stores in all corners of the city. Read on for City Guide's complete 2017 holiday gift guide.
B&H Photo Video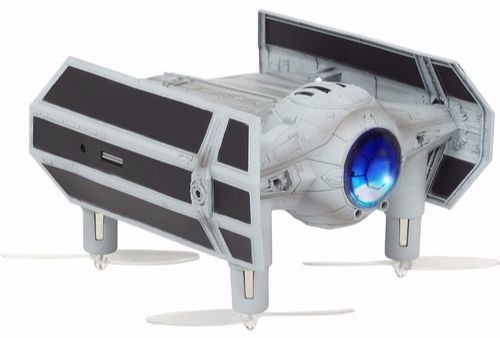 Propel Star Wars Quadcopters: Propel's Star Wars drones are hobby-sized replicas of your favorite Star Wars flyers. At B&H, choose between a TIE Fighter, X-Wing, or Speeder Bike and pilot missions for the Rebel Alliance or the Dark Side. In addition to being hand-detailed, movie-authentic replicas, each drone can fly at speeds of 35 mph and perform tricks; they feature "weapon" systems that let you battle your friends. 420 Ninth Ave. (34th St.), 800-606-6969, bhphotovideo.com
Broadway Plus VIP Services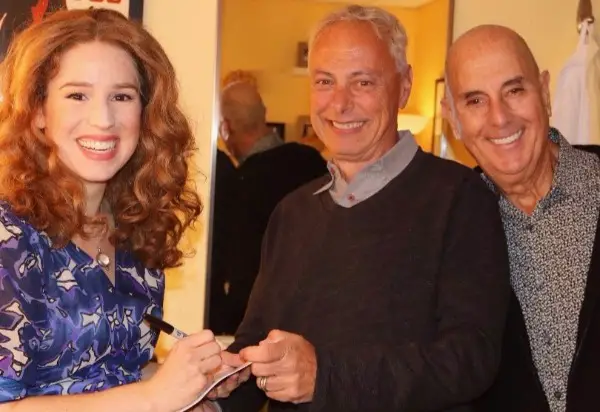 Give the gift of Broadway with Broadway Plus VIP Services, the only official provider of VIP experiences for Broadway's hottest shows. Treat someone to a once-in-a-lifetime Phantom of the Opera experience, available for all performances, with center orchestra seats in the first 10 rows, a backstage look and onstage meet-and-greet with a cast member for photos and autographs, and a VIP gift bag of show merchandise. Or meet Todrick Hall, starring in Chicago on a limited run through January 14th only, with the Broadway Plus Official VIP package. Other gift certificate experiences include Kinky Boots, Beautiful, Blue Man Group, and the Christmas Spectacular Starring the Radio City Rockettes®. broadwayplus.com

Cariloha Bamboo NYC
Indulge in natural luxury with the softest bedding on the planet™! Cariloha sheets are made of eco-friendly bamboo and are softer than 1,000-thread-count cotton. Visit the store and get $40 off your sheet purchase. FREE shipping to your home! Bamboo apparel and fitness wear, too. 637 Broadway (btw. Bleecker & Houston Sts.), 212-674-0555
DataVision
DataVision carries The MacBook Pro, which is faster and more powerful than before, yet remarkably thin and light—and it includes the Touch Bar, a revolutionary way to use your Mac. Available in Space Gray or Silver. 13-inch MacBook Pro, 2.3GHz dual-core 7th-generation Intel Core i5 processor, Turbo Boost up to 3.6GHz, 8GB 2133MHz LPDDR3 memory, 128GB SSD storage, Intel Iris Plus Graphics 640, two Thunderbolt 3 ports, $1,299. 50 W. 23rd St. (btw. Fifth & Sixth Aves.), 888-888-2087, datavis.com
FDNY Fire Zone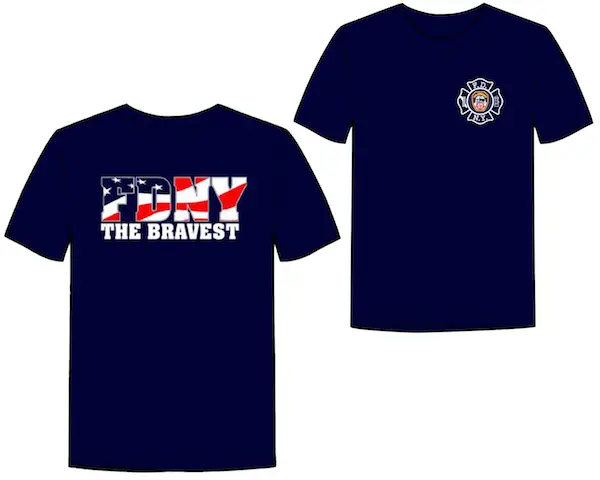 FDNY Bravest Flag T-Shirt. Show your pride for NY's heroes in this FDNYShop exclusive tee available in Adult and Kids. USA made of 100% pre-shrunk cotton.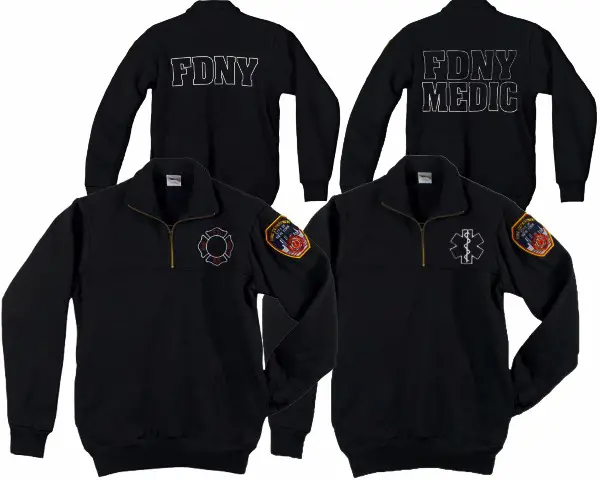 Official FDNY Job Shirt. Our #1 seller. Keep the cold out in this cotton-fleece 1/4" zip pullover. Embroidered FDNY maltese cross on front with official FDNY emblem patch on the left arm. 34 W. 51st St. (btw. Fifth & Sixth Aves.), 212-698-4520, FDNYShop.com
Federico Salon

Unico: beauty spray mask for all hair types—10 actions in 1, for perfect styling:
1. Regenerates dry and damaged hair; 2. Detangles hair; 3. Prevents split ends; 4. Adds body; 5. Protects from heat; 6. Anti-frizz effect; 7. Long-lasting style; 8. Protects hair color; 9. Simple and quick styling; 10. Shine and softness. Available at Federico Salon. 57 W. 58th St. (btw. Fifth & Sixth Aves.), 212-262-3027; 125 E. 50th St., inside The Benjamin Hotel (btw. Lexington & Third Aves.), 212-207-4400, federicosalon.com
Grand Bazaar NYC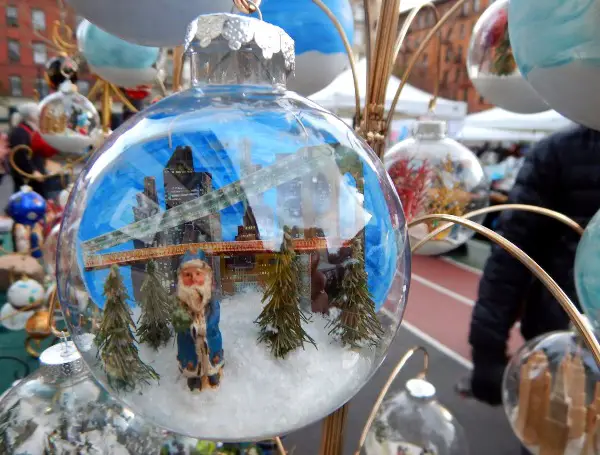 Find truly unique gifts at NYC's largest weekly market's Grand Holiday Bazaar. Shop 130+ handpicked merchants from local artisans to independent antique/vintage dealers. December 3, 10, 19, and 23 at Grand Bazaar NYC, 10am-5:30pm. 100 W. 77th St. (Columbus Ave.), 212-239-3025, grandbazaarnyc.org
Guggenheim Store
This holiday season find the perfect gift for everyone on your list, including the Guggenheim Collection Kandinsky Watch at the Guggenheim Store. Visit the store located inside the iconic Frank Lloyd Wright-designed museum and shop on our award-winning website. Price: $35. 1071 Fifth Ave. (89th St.), 800-329-6109, guggenheimstore.org
Hammacher Schlemmer
The Tabletop Fireplace: This liquid fuel fireplace rests on any stable surface and provides the color, charm, and comfort of a wood-burning fire without smoke, smells, or sparks. Using recycled liquid ethanol fuel that gives off only water vapor and carbon dioxide, the clean-burning, portable fireplace yields a bright yellow, orange, and red 7"-high flame that flickers without fumes, making it suitable for indoor or outdoor use ($159.95). Available at Hammacher Schlemmer, 147 E. 57th St. (btw. Lexington & Third Aves.), 800-421-9002, hammacher.com
Hell's Kitchen Flea Market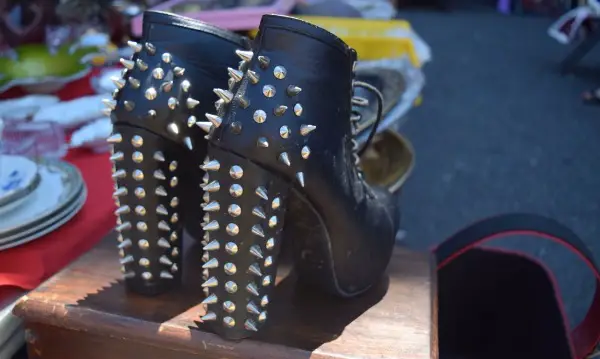 Hell's Kitchen Flea Market is the city's longest continuously operating outdoor market and New York's headquarters for weird, bizarre, and truly unique gifts. Where else in Manhattan (or anywhere else) can you get: four-foot mermaid carvings, giant bronze head sculptures, original British Invasion paraphenalia (Beatles posters and buttons), handpainted competition skateboards, 19th-century Valentines, Wonder Woman masks, and leather jackets from the guy who made the Rolling Stones's tour jackets. Open weekends. 39th St. & Ninth Ave., 212-220-0239, annexmarkets.com
Linhart Dentistry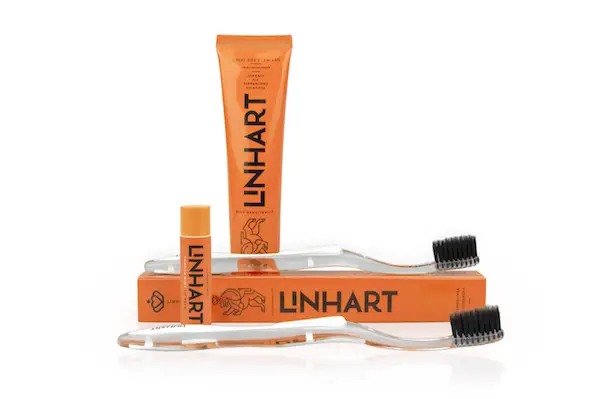 Who better to design a custom oral care line than internationally renowned NYC cosmetic dentists, Dr. Jan Linhart and Dr. Zachary E. Linhart, of the highly acclaimed Linhart Dentistry? The doctors have developed these unique products with over 35 years of their dental expertise; the Linhart products are available directly to you at linhart.nyc. These extraordinary products will not only keep your smile spectacular and healthy, but also beautify your bathroom! 230 Park Ave. (46th St.), 212-682-5180, drlinhart.com
Madame Tussauds New York
New York City's Madame Tussauds in Times Square is turning famous fun into fashionable fun with our brand new Project Runway experience! Get a ticket for someone special—book today! 234 W. 42nd St. (btw. Seventh & Eighth Aves.), 866-841-3505, madametussauds.com
Martinique Jewelers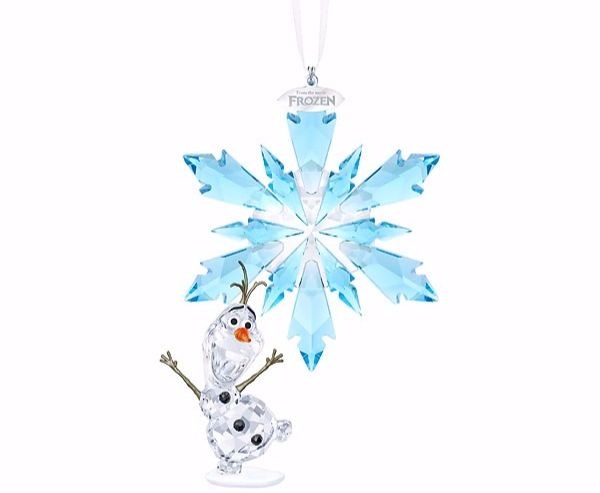 Available at Martinique Jewelers!! The perfect gift for fans of the Disney movie Frozen: the Frozen Snowflake Ornament and the charming snowman character Olaf. Both pieces are superbly crafted in clear and colored crystal with incredible attention to detail. 750 Seventh Ave. (btw. 49th & 50th Sts.), 212-262-7600, MartiniqueJewelers.com
Midtown Comics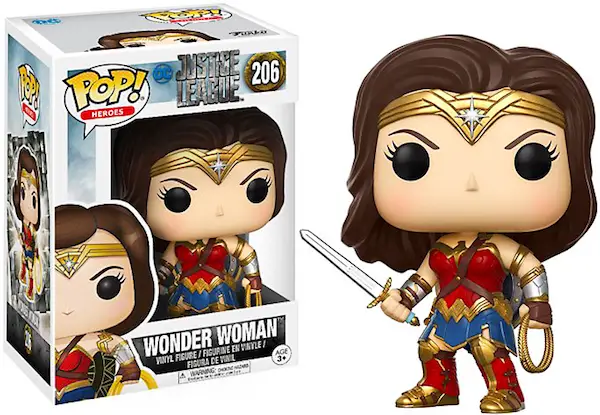 POP Heroes 206 DC Justice League Movie Wonder Woman Vinyl Figure. From Funko. This series features a few members of the DC Comics superhero team.From the upcoming Justice League film come Batman, Aquaman, Cyborg, The Flash, Superman, and Wonder Woman as they appear in the new movie. At Midtown Comics, 200 W. 40th St. (Seventh Ave.); 459 Lexington Ave. (45th St.); 64 Fulton St. (Gold St.); 212-302-8192, midtowncomics.com
Museum of Arts and Design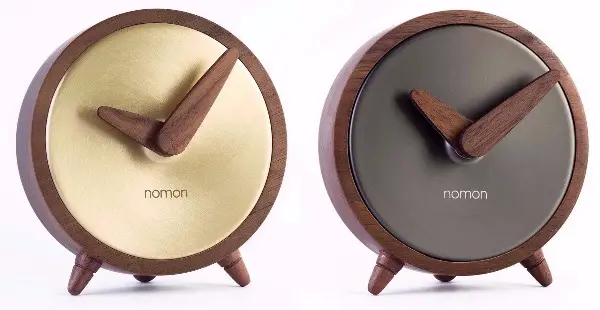 Which would you like beside you on your night table, your telephone or a beautiful handcrafted clock? These Nomon clocks are designed by Jose Maria Reina and handcrafted in Barcelona. They have precision German UTS quartz movement, use AA batteries, and are completely silent. Available with polished brass or graphite steel faces, both with walnut wood hands. Museum of Arts and Design, 2 Columbus Circle (59th St., btw. Broadway & Eighth Ave.), 212-299-7777, madmuseum.org
National Geographic Encounter: Ocean Odyssey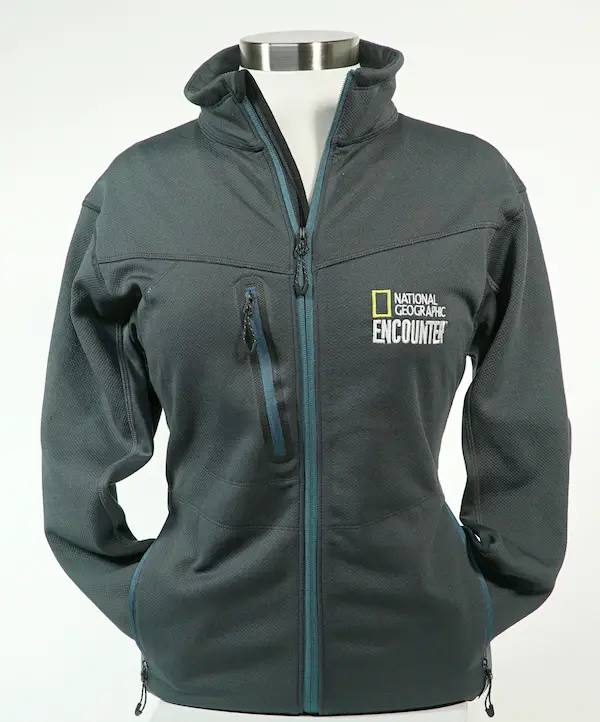 While you're at Encounter: Ocean Odyssey pick up one of our National Geographic zip jackets to keep warm this winter. This jacket has moisture management stretch panels and is sure to keep you warm.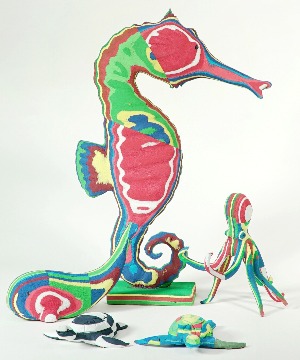 Also at Ocean Odyssey, check out the Pata Pata collection. Pata Pata animal figurines are crafted one at a time by East African Akamba artisans. They are made from recycled flip flops. Pata Pata figurines are a unique one-of-a-kind gift for the holidays. 226 W. 44th St. (btw. Seventh & Eighth Aves.), 646-308-1337, natgeoencounter.com
NBA Store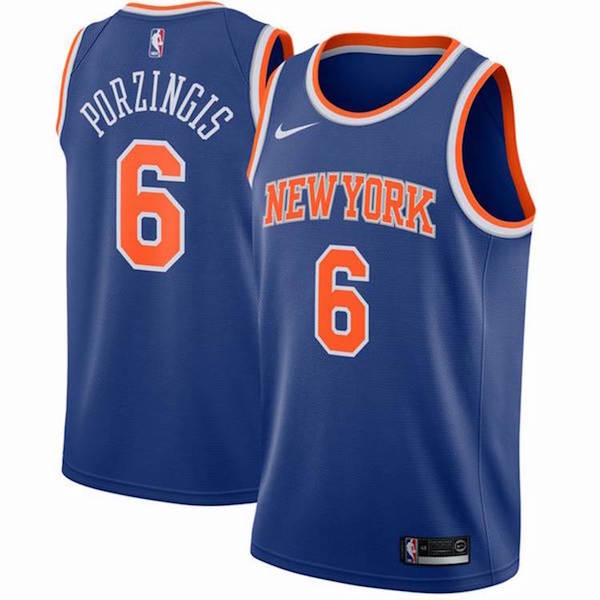 Knicks Porzingis Swingman Jersey. The 2017-18 NBA season is underway! Represent your team's distinct on-court look with the new Swingman Icon Edition jersey from Nike ($109.99), available at the NBA Store. 545 Fifth Ave. (45th St.), 212-457-3120, nba.com/nycstore
New-York Historical Society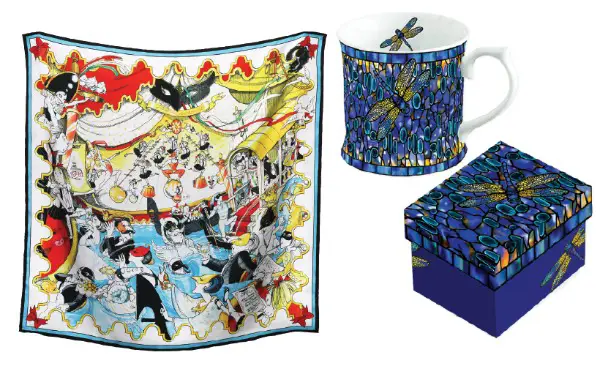 Eloise Venetian Ball Scarf. Our rawther fancy Eloise Venetian Masked Ball Scarf depicts the climactic scene by Hilary Knight in Eloise Takes a Bawth, a fantasia of multiple Eloises, operatic extravaganza, aquatic excess, and gastronomical abundance ($150). Tiffany Dragonfly Porcelain Mug and Keepsake Box. Our vibrant Louis C. Tiffany Dragonfly porcelain mug and keepsake box is adapted from the blue Dragonfly Shade in the museum's collection. The blue and gold dragonflies glide over oval jewels ($20). At New-York Historical Society, 170 Central Park W. (btw. 76th & 77th Sts.), 212-873-3400, nyhistory.org
Nintendo NY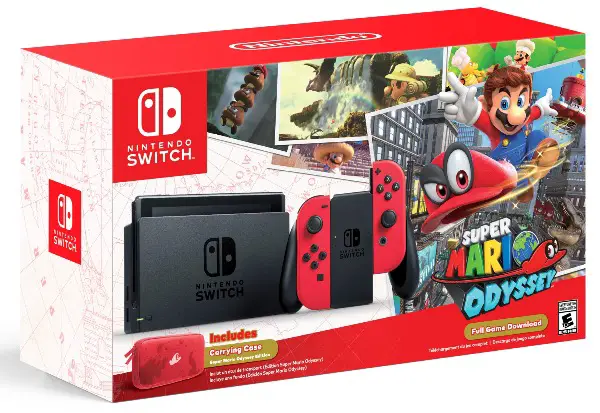 Super Mario Odyssey™. For: Nintendo Switch™. Explore incredible places far from the Mushroom Kingdom as you join Mario and his new ally Cappy on a massive, globe-trotting 3D adventure. Use amazing new abilities—like the power to capture and control objects, animals, and enemies—to collect Power Moons so you can power up the Odyssey airship and save Princess Peach from Bowser's wedding plans! This special edition Nintendo Switch™ hardware bundle includes a download code for the full game, red left and right Joy-Con controllers, and a Super Mario Odyssey-themed Nintendo Switch™ carrying case. ESRB Rating: Everyone 10+ with Cartoon Violence, Comic Mischief. © 2017 Nintendo. Super Mario Odyssey and Nintendo Switch are trademarks of Nintendo. MSRP: $379.99. Available at (while supplies last): 10 Rockefeller Plaza, 48th St. (btw. Fifth & Sixth Aves.), 646-459-0800, NintendoNYC.com
One World Observatory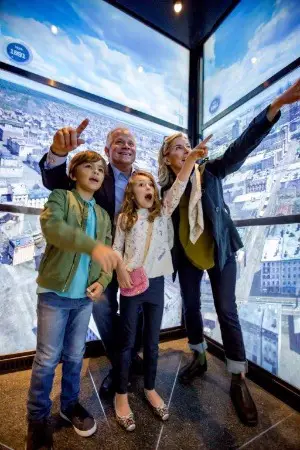 One World Observatory, the indoor observatory at the top of One World Trade Center, presents "Winter ONEderland: A Holiday Experience Above It All"–a seasonal transformation that transports visitors on a journey that culminates with a visit to the observation deck, complete with holiday treats, thematic dining options, and a photograph with Santa. In the gift shop you'll find ornaments and many more great gift ideas. For more information, tickets, and Santa's schedule, please visit OneWorldObservatory.com. 285 Fulton St. (entrance on the corner Vesey & West Sts.), 844-696-1776, OneWorldObservatory.com
Pandora
This holiday season, look to Pandora Jewelry to give her what she really wants—a gift that's unique to her style and personality, one she'll adore and that will make her adore you. You can't go wrong with thoughtfully created gift sets to suit all styles, like the Classic Elegance gift set (above) and with its multi-faceted necklace and matching earrings. Perfect for the woman who loves a modern yet timeless design. At Pandora, Herald Square: 1284 Broadway (btw. 33rd & 34th Sts.), 212-643-9760; Times Square: 110 W. 42nd St. (btw. Broadway & Sixth Ave.), 212-273-3267, pandora.net
Patsy's Italian Restaurant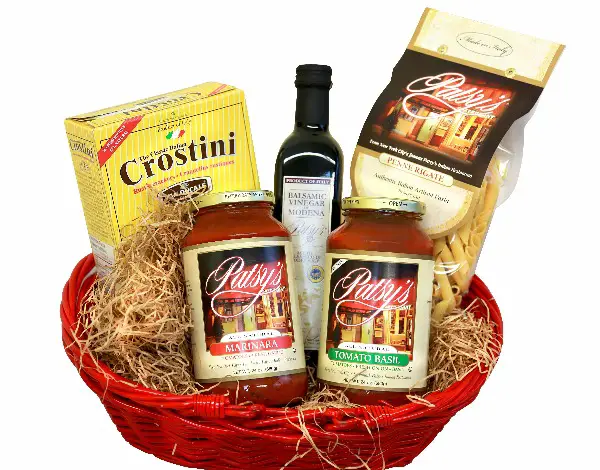 New York doesn't get any more authentic than Patsy's Italian Restaurant, a family-run Theatre District landmark since 1944. The house's sauces and pastas are as famous as the restaurant and make a fantastic gift for the foodie in your life. Choose from three options, including the Patsy's Red Gift Basket above, which includes the likes of Patsy's marinara and tomato basil sauces, balsamic vinegar, crostini, and the house's penne rigate. 236 W. 56th St., 212-247-3491, patsys.com
Serendipity 3
Serendipity 3 Frrrozen Hot Chocolate Mix—18oz Canister. At Serendipity 3, the signature drink is the world famous Frrrrozen Hot Chocolate, a secret blend of 14 exotic cocoas. Frrrozen Hot Chocolate is at the forefront of the blended drink fad. One sip of this cool concoction had Oprah wanting to "dance on the chandeliers!" and quickly made it on to her bucket list. The 18oz canister makes six 12oz servings! $16.95. 225 E. 60th St. (btw. Second & Third Aves.), 212-838-3531, serendipity3.com
S. Feldman Housewares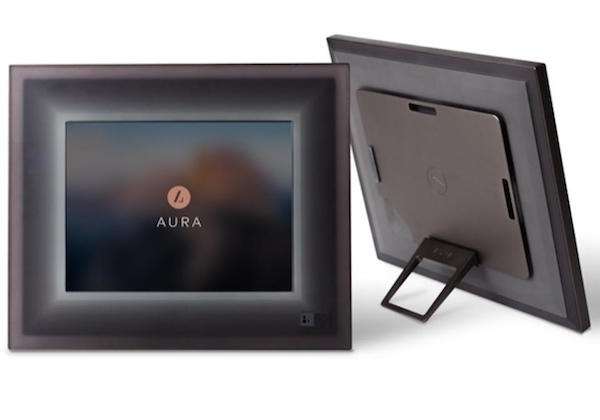 The Aura frame is the digital photo frame reinvented—a combination of smart technology and modern design. Features ultra high-resolution display, motion-sensor controls, and easy new ways to share. S. Feldman Housewares, 1304 Madison Ave. (btw. 92nd & 93rd Sts.), 212-289-7367, sfeldmanhousewares.com
Shoe Parlor
The Classic Tumble Old Skool, the Vans classic skate shoe and first to bare the iconic sidestripe, is a low top lace-up featuring sturdy synthetic uppers, re-enforced toecaps to withstand repeated wear, padded collars for support and flexibility, and signature rubber waffle outsoles.
Never not on. The new Cloud. All day. Every day. Run on clouds. 851 Seventh Ave. (btw. 54th & 55th Sts.), 212-582-0039, shoeparlor.com
Tissot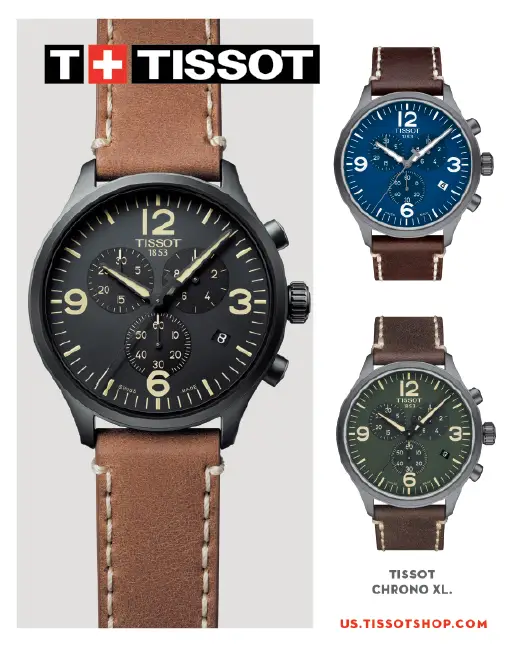 Tissot Chrono XL, another trendy option for the fashion lover. The Tissot Chrono XL is characterized by its 45mm case. The contemporary Arabic numerals at 12, 3, 6, and 9 o'clock and the chronograph function are the perfect additions to its urban style. With a wide selection of straps and dials, the Tissot Chrono XL will definitely make a statement no matter which one you choose. All collections available at our Tissot boutiques. Free gift with purchase. Midtown: 666 Fifth Ave. (btw. 52nd & 53rd Sts.), 646-669-7894; Times Square: 1515 Broadway (btw. 44th & 45th St.), 646-678-4930; Westfield World Trade Center: 185 Greenwich St. (Albany St.), Balcony Level C1, 212-732-0334, us.tissotshop.com
VR World


Kenny Rodriguez
Give the gift of VR! VR World is the largest virtual reality attraction in North America and features 50+ VR experiences spanning all genres from art and film to games and flight simulators. Open Tuesdays through Saturdays noon to 10pm, Sundays and Mondays noon to 8pm. 4 E. 34th St. (btw. Fifth & Madison Aves.), 347-915-5802, vrworldnyc.com
Looking for Free Group Planning Services?
Get free advice on planning your group's trip to New York.
RESTAURANTS

Vida Verde brings the tastes, colors, sounds, and scents of ...

THEATER

The Tony-winning creators of "Ragtime" transport us from the...

SHOPPING

An array of quality branded merchandise showcasing HBO's® aw...

SIGHTSEEING

In the heart of Midtown, steps from Times Square and the The...