If you were out in the city this past weekend you saw a spring-fueled resurgence. Times Square was packed. City Guide's distribution team has spent the past few days fielding a higher volume of "more maps, more magazine copies" requests from hotel desks than since before the pandemic. The news from the Hotel Association of New York City is excellent, with the week of March 6th-12th reflecting the highest occupancy numbers since the holidays, with Saturday spiking up to 80% full.
Nationally, the tourism industry continues to hit high water marks.
Based on the data we're seeing from Europe, the BA.2 variant is not severe enough to cause a shift in the recovery timeline. The tourists have started their return—a quick look around the city will confirm it.
Women In Tourism Honorees Announced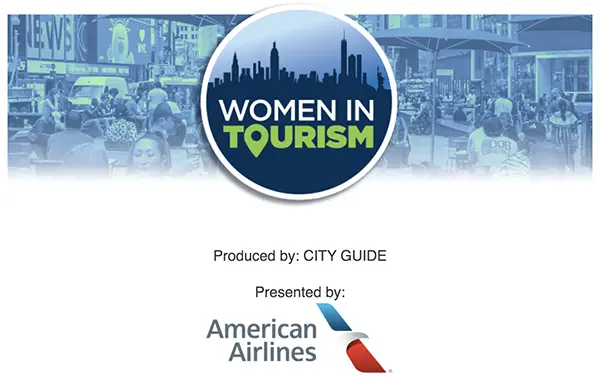 On Monday, the Women In Tourism Awards presented by American Airlines revealed its inaugural honorees. A diverse group of over 200 submissions were received. Judges from across the tourism spectrum reviewed the nominations and selected an extraordinary slate of honorees, who will be honored at an awards luncheon on May 10th at Sony Hall. We hope to see you there, as this will be a great opportunity to connect with fellow industry professionals and celebrate deserving women who make a difference in NYC tourism.
Links of Interest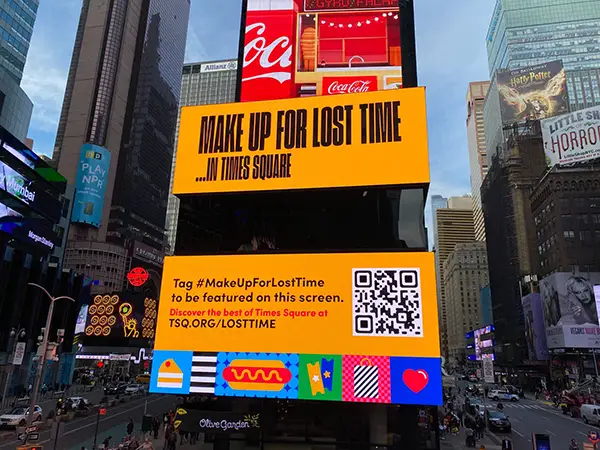 Tmes Square Alliance and OUTFRONT Media launch new campaign, Make Up for Lost Time in Times Square, now on 5 screens in Times Square. Photo by Times Square Alliance.
NYC
GOODBYES