It's "a major turning point," in the words of U.S. Travel Association President and CEO Roger Dow. The Biden Administration is finally relaxing the rules that have kept international visitors out of the city for a year and a half. The new requirements are not too onerous—vaccines and a negative Covid test, with exceptions for kids too young to be vaccinated yet.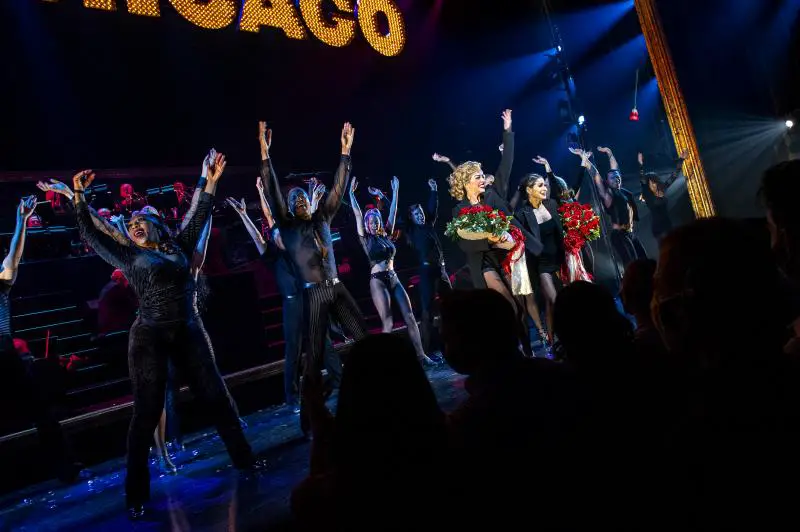 Reopening night for Chicago. Photo: Daniel Rader.
We're all aware of how important international tourism has become. Foreign guests have driven the visitor growth of the last decade, at a much higher pace than domestic. The drop off in business travel is less likely to affect the foreign market as 83% of international travel to NYC is for leisure. International travelers stay longer and spend more. In fact, on average one international visitor is worth four domestic tourists. We'll all be glad to hear accents again. Other opening/reopening news includes:
Federal vaccine requirements will reinforce the mandates on the ground here in NYC. The city's efforts at safety are resulting in an improved reputation, one backed by data from The Economist. A new Safe Cities Index is out and the number one ranked city in the U.S.? New York City. Evidence of the comeback is getting stronger, too: NYC hotels just had their best week since the onset of the pandemic.
LINKS OF INTEREST
Governor Hochul unveils designs for new High Line—Moynihan Connector. Image courtesy Empire State Development, Brookfield Properties, and Friends of the High Line.
NYC
BEYOND NYC
CLOSING TIME
After almost 90 years, last Sears in the city is closing down in Brooklyn
Village fave Tomoe Sushi says goodbye after almost 40 years
---
BE LISTED IN THE NEW NYC TOURISM PROFESSIONALS DIRECTORY
Are you listed in the new NYC Tourism Professionals Directory? Make sure you're counted in NYC's tourism community, here's why:
Find contacts in seconds—many are in new positions
Ensure you can be found by the people looking to connect with you
Get information out to the industry
Add as much or as little as you like, including website and social media links
Your listing serves as a marketing tool
Tour operators and meeting planners can easily reach you to book your venue
This is a great research tool to find colleagues in areas like hotels, attractions, theatre, restaurants, museums, retail, nightlife, transportation, services, tours, and more
A streamlined interface makes for the easiest and most efficient searches
We all benefit from a robust directory
It's FREE to list and FREE to use