On July 20, 1969, American astronauts walked on the moon. Fifty years later, the city is celebrating the Apollo 11 anniversary with new museum exhibitions, talks, films, and more. Take one small step—or a giant leap—to one of these lunar activities, happening this weekend and beyond in NYC.
The Intrepid Sea, Air & Space Museum
The Intrepid Sea, Air & Space Museum will present a stunning slate of events and exhibitions in honor of the moon landing anniversary. Through September 3, visitors can relive the historic footage of the moon landing in 1969 (or view it for the first time) at Apollo 11: Media, the Moon and Beyond. This immersive exhibition presents a range of media coverage of the moon landing and imagines future historic leaps for mankind. Now through September 3.
Ryan Gosling stars as Neil Armstrong in the 2018 film First Man.


On July 19, the museum invites visitors for one of its summertime Free Fridays. This special evening celebrates the Apollo anniversary with a pop-up planetarium show (also occurring Saturday, July 20) and a talk about images of the moon from NASA's Lunar Reconnaissance Orbiter. Also on Friday, the Intrepid presents a free outdoor screening of the 2018 film First Man (featuring Ryan Gosling as Neil Armstrong) on the upper deck of the museum. Friday, July 19, 5-9pm.
July 19-20, experience the pop-up installation Earthrise: A 50 Year Contemplation, featuring MIT Media Lab's presentation of the Apollo 8 photograph of the "earthrise" from the moon's surface in 1968. July 19-20, various times.
Finally, on the anniversary itself, July 20, the Intrepid invites fans of science, space exploration, and comedy to an engaging evening. Watch moon landing-inspired improv comedy, courtesy of the Upright Citizens Brigade Touring Company featuring Lauren Adams. Former astronaut Mike Massimino and NASA's Noah Petro will also speak on their experience with the space program. Saturday, July 20, 7pm. Pier 86 at W 46 St. and 12 Ave., 877-957-SHIP, intrepidmuseum.org/apollo
Times Square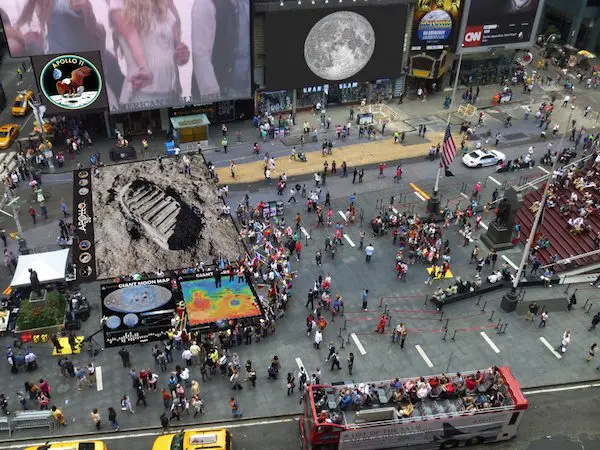 Times Square will become the moon's Tranquility Base on Saturday, July 20. Come see footage of the Apollo 11 landing projected on giant screens, and walk on the mosaic representing Neil Armstrong's first bootprint on the moon's surface. This day-long event in honor of the anniversary will also feature kid-friendly activities, an augmented reality experience, and meet-and-greets with astronauts Winston Scott and Nicole Stott. The event is presented by the Aldrin Family Foundation and The People's Moon. Saturday, July 20, 9am-11pm. W. 42nd to 47th St. at Broadway, thepeoplesmoon.com/timessquare
"We Chose to Go to the Moon" at Carnegie Hall
Immerse yourself in moon music at Carnegie Hall for their celebration. "We Chose to Go to the Moon" will present popular music like David Bowie's "Space Oddity," excerpts from the Apollo 13 score, and "Rocket Man" by Elton John, played over a multimedia presentation by John Monsky. This unique footage will screen above the stage as a 30-piece orchestra and Broadway singers perform a diverse collection of lunar tunes. Saturday, July 20, 8pm. 881 7th Ave., 212-247-7800, carnegiehall.org
SpaceFest at American Museum of Natural History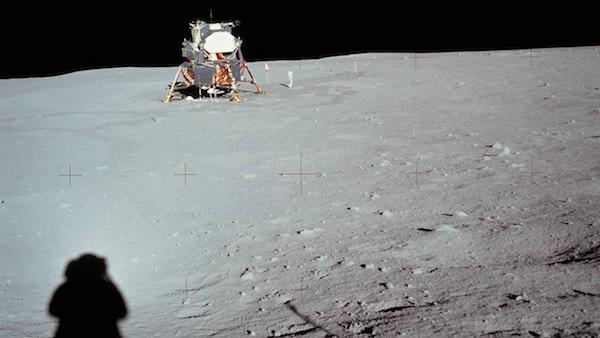 All day on Saturday, July 20, celebrate space exploration at the American Museum of Natural History. The museum will present a range of events including talks by space program experts, an immersive video piece about the sun, and a VR experience of the moon. The interactive Story Pirates and a New York Public Library-sponsored storytime are also on the schedule for younger children. Saturday, July 20, 11am-5pm. Central Park W at 79th St., 212-769-5100, amnh.org
New York Hall of Science
The New York Hall of Science in Queens invites kids to discover the wonder of space flight at the exhibition Above and Beyond. This immersive series of installations gives your family the chance to learn about innovations in flight and simulate their own journeys through the sky and into space. The exhibition is available with NYSCI admission until September 8.
On July 20, the New York Hall of Science presents Apollo, A Party! Families can stargaze, make crafts, engage in an escape room, see a working robot, and watch the documentary Apollo 11 during this special anniversary evening. Saturday, July 20, 7pm. 47-01 111th St., 718-699-0005, nysci.org
One Giant Leap
at The Town Hall
The New York Times will stage an exciting evening of lunar-themed performances and talks on July 21. Commissioned for this event, the performance portion of the evening features a brand-new work by Tony-winning playwright J.T. Rogers. Actors like Samuel L. Jackson, Jeff Daniels, Danai Gurira, and Lauren Ambrose will present this piece overlaying Apollo 11 transcripts with words from the Times and excerpts of relevant interviews. After the play reading, Apollo 11 astronaut Michael Collins; the first female commander of the International Space Station, Peggy Whitson; and NASA Mission Control's first woman engineer, Poppy Northcutt will speak with Michael Barbaro of the Times podcast "The Daily." Sunday, July 21, 7pm. 123 W. 43rd St., thetownhall.org
Pierre Cardin: Future Fashion
at Brooklyn Museum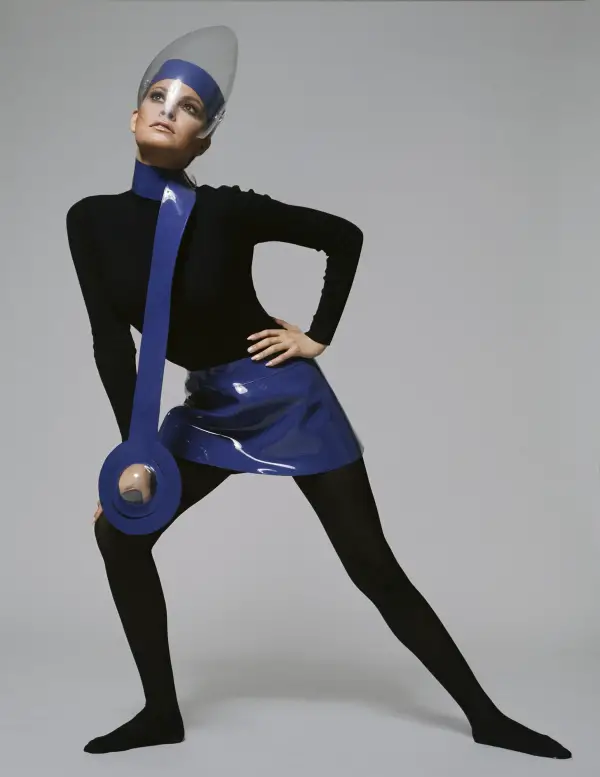 Terry O'Neill (British, born 1938). Raquel Welch in a Pierre Cardin outfit featuring a miniskirt and necklace in blue vinyl, worn with a Plexiglas visor, 1970. Image courtesy of Iconic Images. © Terry O'Neill / Iconic Images.
Opening July 20, experience moon-age fashion through the eyes of Pierre Cardin at a new Brooklyn Museum exhibition. The French designer pioneered Space Age garments with mod and geometric elements at the forefront, and his models frequently donned astronaut helmets. Iconic Cardin looks like the "target dress," "cylinder" pants, and futuristic white nurse uniforms will be on view at this exhibition, in addition to footage from his legendary fashion show staged at the Great Wall of China in 1979. Visitors will also view other works of futurism, such as film clips from William Cameron Menzies' Things to Come (1936). July 20 through January 5, 2020. 200 Eastern Pkwy., 718-501-6354, brooklynmuseum.org
Apollo's Muse
at The Metropolitan Museum of Art
See the moon through the eyes of Apollo 11 crew members at The Met's new exhibit Apollo's Muse: The Moon in the Age of Photography. In addition to photographs and cameras from the actual moon landing fifty years ago, the exhibition features representation of our moon from throughout the history of photography. Drawings, prints, paintings, and films such as Geoge Melies' 1902 film A Trip to the Moon also appear in the galleries. As part of their Apollo celebration, the Met will also stage two performances of ETHEL and Friends, a new space-inspired work by cabaret performer Kim David Smith. These free performances will occur July 26 and 27 on the Great Hall Balcony at the Met's Fifth Avenue location. Exhibition: July 3 through September 22. 1000 Fifth Ave., 212-535-7710, metmuseum.org