Food trends may change, but cheesecake endures. That's what we've found in a fresh evaluation of the cheesecake scene in its hometown, New York City. From Little Italy, to the UES, to Brooklyn, these cheesecake slices are rich, creamy, and filled with tradition, while some offer new, equally tasty directions on the dessert's recipe. 
Ristorante Rafele
Repost from @mack_snacks.
Start with some wine and gnocchi alla Sorrentina at Ristorante Rafele, but save room for the exceptional cheesecake at this West Village treasure. Like other Italian recipes, this one is made with buffalo ricotta cheese, but its pep doesn't come from lemon but orange blossom syrup. There are also real vanilla beans inside. This homey Italian spot also has patio dining in warm weather in case you're looking for cheesecake and espresso al fresco. 29A Seventh Ave. S., 212-242-1999, rafele.com
Keki Modern Cakes

This tiny bake shop specializes in a popular Japanese twist on cheesecake, with a lightweight, 'bouncy' presentation. Owners Moul Kim and Lawrence Wai have reworked the recipe, instead using Amish cream cheese, mascarpone, local organic milk and organic free-range eggs. All cakes made fresh in-house, every 20 minutes. 79 Mott Street (Downtown), and 315 5th Ave (Midtown), kekimoderncakes.com.
Little Grace Bakery
From the Basque town of San Sebastian (located on the border between France and Spain) comes Basque cheesecake, which has a carmelized, burnt flavor. Little Grace Bakery specializes in these cakes, a sort of cross between the New York classic cheesecake and a Japanese soufflé. 17 West 32nd Street, littlegracebakery.com
Monteleone Bakery & Cafe
Next time you find yourself in central Brooklyn, stop by F. Monteleone Bakery for an authentic Italian take on cheesecake. The bakery serves a slice made with three kinds of ricotta cheese, making for a fluffy, light texture that earns its local legend status with one bite. Hang around in Carroll Gardens, and you'll find an abundance of exceptional Italian food, as we've previously covered. 355 Court St., 718-852-5600, restaurantji.com/ny/brooklyn/pasticceria-monteleone-bk
Mah-Ze-Dahr Bakery 
James Beard Foundation Award-nominee Umber Ahmad is behind the success of Mah Ze Dahr (Urdu for essence), which in addition to three Manhattan locations in the Village, WTC ( at Brookfield Place), and Midtown, has outposts in Virginia and Washington DC. Their cheesecake won accolades from Food & Wine's America's Best Cheesecakes in 2015. Fluffy with hits of lemon zest and vanilla, choose from a graham cracker or a chocolate crust. mazedahrbakery.com
Lady M Cakes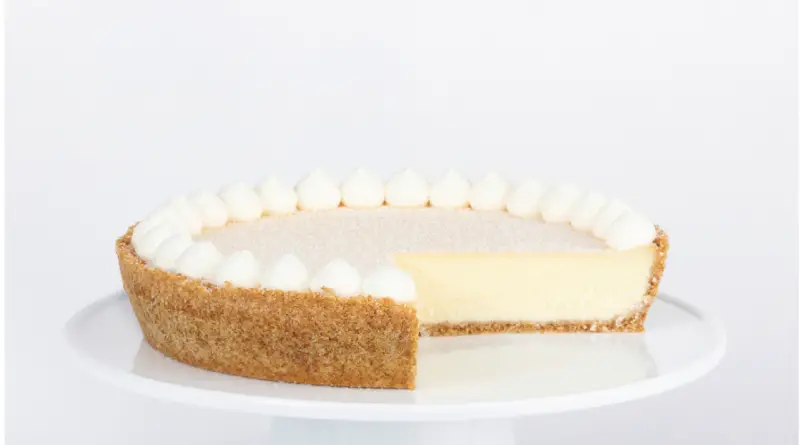 Located on the Upper East Side, Lady M Cakes is renowned for its 20 mille crêpe cakes (berry, guava, lavender.) However, they also offer a decadent coconut cheesecake, created with fresh coconut purée, soft mascarpone, and velvety cream cheese, sitting atop a golden graham cracker crust while a light whipped cream topping and a sprinkling of finely shredded coconut, that's heavenly. 41 E. 78th Street, 212-452-2222, ladym.com
Eileen's Special Cheesecake 
Eileen's tops all the lists of great New York cheesecakes. Eileen Avezzano began her tiny Soho bakery in 1975, when the area wasn't nearly as popular as it is today. Although the neighborhood has changed, the bakery has largely stayed the same, as has the incredible, light cheesecake recipe on which Avezzano built her business. Stop in and pick up a slice, which come in a multitude of flavors. 17 Cleveland Pl., 212-966-5585, eileenscheesecake.com
Veniero's
 
A Lower East Side establishment since 1894, Veniero's has been satiating appetites for New York cheesecake for a long time, prepped with fresh ricotta and eggs. Patrons can choose from other mouth-watering variations on the classic, such as Oreo, Strawberry, almond, and chocolate marble.  342 E. 11th Street, 212-674-7070, venieros.com
Strip House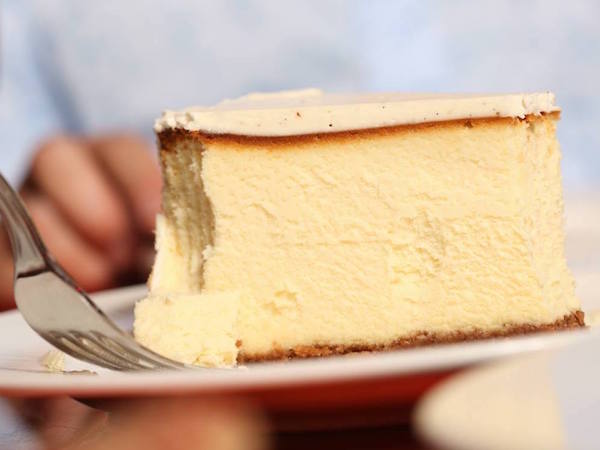 Cheesecake is the perfect steakhouse dessert. Visit Strip House at its Greenwich Village and Midtown locations for a gigantic slice of cheesecake made the New York way. You'll taste a touch of tart lemon and the spices in the graham cracker crust in your dessert, which pairs well with a cup of Strip House's coffee served in a French press. Downtown: 13 E. 12th St., 212-328-0000, striphouse.com/venues/downtown; Midtown 15 W .44th St., 212-336-5454, striphouse.com/venues/midtown
Caffe Palermo
Caffe Palermo is the mecca of cannolis, but that's not the only reason to pay a visit to this Little Italy legend. There are also Italian treats like tiramisu, profiteroles, and lady fingers, and a rich cheesecake worthy of a trip downtown. The cappuccinos and hot cocoa make perfect pairings. 48 Mulberry St., 212-431-4205, caffepalermo.com
Junior's 
In case you doubted the supremacy of New York cheesecake, the proof is in the center of the city at Junior's Cheesecake. There are not one but two locations of Junior's in Times Square, but it's easy to forget the original location is a quick subway trip away in downtown Brooklyn. This cheesecake is made with Philadelphia cream cheese, heavy cream, sugar, eggs, and vanilla and mixed for 40 minutes per batch (!). There are an abundance of fancy flavors choices, but the 1950 original recipe is an undeniable delight. 45th Street: 1515 Broadway, 212-302-2000; 49th Street: 1626 Broadway, 212-365-5900; Brooklyn: 386 Flatbush Ave. Ext., 718-852-5257; juniorscheesecake.com
Peter Luger
Another New York classic is Peter Luger, begun in 1887. This Williamsburg, Brooklyn steakhouse has cheesecake on its dessert menu that comes from another city institution, S & S Cheesecake. S & S, located in the Bronx neighborhood of Kingsbridge, mostly operates as a wholesale bakery (although the storefront is open to shoppers during the week). After your meal, order this rich cream cheese slice, and savor one of the best in the city. 178 Broadway, 718-387-7400, peterluger.com
Kiki's 
Kiki's has cool-kid cred with its hidden facade and rustic Greek fare. You might not expect an excellent slice of cheesecake here, but we also forget that early cheesecake recipes were crafted in Greece! Kiki's cheesecake comes from chef Nicholas Spanos and accords with a standard New York recipe. The Greek twist is in the crust, which is made of crumbled Papadopoulos Digestive cookies. Another Food & Wine award-winning cheesecake. 130 Division St., 646-882-7052