June, July, and August in the Big Apple are known for Theatre Festivals—arguably the most innovative and inspiring in the world—and some of these events include shows from around the globe. And taking advantage of these fests is a right of theatrical passage for up and coming artists, and the audiences who ride the cutting edge to meet them for the first time during summer in the city.
Below is a list of these seasonally seminal options, arranged according to dates. The info is minimal, so I urge you to visit websites where you'll find lists of performances, playwrights, dates and bonuses—all spelled out in glorious summer of 2019 detail!
Ant Fest
Now thru 6/27
Ars Nova Hub, 511 W. 54th St.
Live entertainment and miscellaneous mayhem, featuring fresh material from the next wave of dynamic, indie-theatre makers. About as cutting edgy as it gets. ArsNovaNYC.com
Summerworks 2019
Now thru 6/29
The Wild Project, 195 E. 3rd St.
An aesthetically diverse season of new plays, each of which has two weeks of performances, often providing writers with their first professional opportunity. ClubbedThumb.org
Brits Off Broadway
Now thru 6/30
59E59 Theaters, 59 E. 59th St.
This summer import is an annual/critically-acclaimed festival dedicated to introducing New York theatregoers to the UK's most innovative and provocative theater. 59e59.org
River to River Festival
6/18 thru 6/29
Visit website for shows, locations and playing times.
Performances and events celebrating artistic and creative diversity in all its forms throughout a variety of spaces in Lower Manhattan. This year's festival encourages the discovery of what arises when we all slow down. All events are free and all are welcome. lmcc.net/river-to-river-festival
She NYC
6/19 thru 6/30
Connelly Theater, 220 E. 4th St.

Eight plays and musicals written by women playwrights and composers, including Beautiful Pasadena; Dancing Girl and Exposed. connellytheater.org
Ice Factory Festival
6/26 thru 8/10
New Ohio Theatre, 154 Christopher St.
Exciting downtown companies present their latest projects in a place where artists can take risks, try out new ideas, and bring their creations to a new level. newohiotheatre.org/icefactory2019.htm
Hot! Festival
7/2 thru 7/31
161A Chrystie St.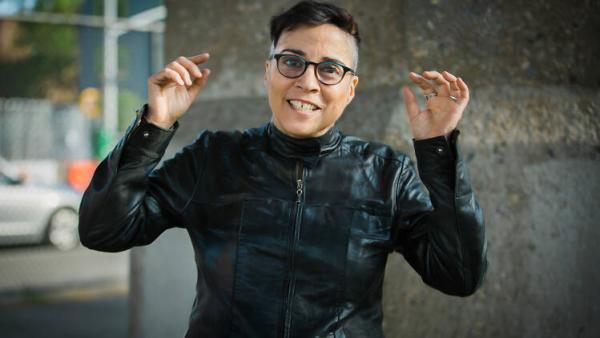 Marga Gomez, who is performing "Spanking Machine" July 11-13. Photo by Anne Whitman.
The longest-running annual LGBTQ festival in the world arrives with over 100 artists presenting queer theater, dance, music, literature, puppetry, comedy, and homoeroticism for the whole family! DixonPlace.or/category/hot-festival
Fresh Fruit Festival
7/8 thru 7/21
Wild Project, 195 E. 3rd St.
A fierce and fabulous collection of fresh, exciting and insightful LGBTQ Arts, from theater, performance, poetry, comedy and spoken word to music, dance, visual arts and some talents that defy categorization. Freshfruitfestival.com
New York Musical Festival
7/8 thru 8/4
Visit website for shows, locations, and playing times.
A dozen full musical productions, as well as ten staged readings and six concerts from the event that brought audiences Next to Normal, the groundbreaking musical that moved to Broadway and went on to win the 2010 Pulitzer Prize for Drama. Nymf.org/festival/2019
Corkscrew Festival
7/10 thru 8/3
Paradise Factory, 64 E. 4th St.
Offering eight productions and four (free) staged readings. Corkscrew's mission is to showcase original productions by early-career theater artists who are creating work through robust, innovative collaborations. corkscrewfestival.org
Mostly Mozart Festival
7/10 thru 8/10
Visit website for shows, locations, and playing times.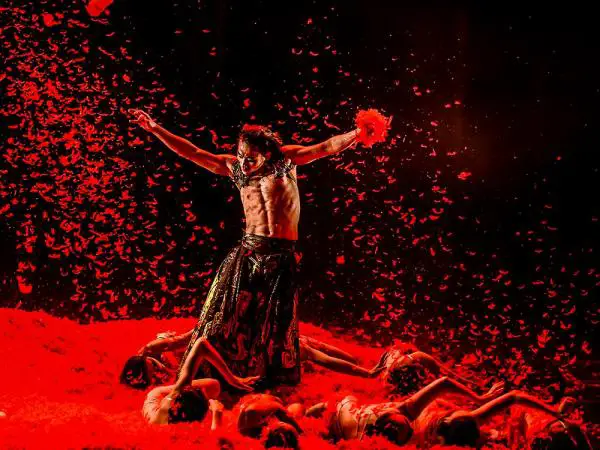 Under Siege, photo by Ding Yi Jie.
Groundbreaking, international multidisciplinary productions, acclaimed artists of all genres, introductions to emerging creative voices, and the presentation of new works and ideas. LincolnCenter.org/Mostly-Mozart-Festival
Lincoln Center Out Of Doors 2019
7/24 thru 8/11
Visit website for shows, locations and playing times.
Free music, dance, family events, and spoken word performances at Damrosch Park and across the Lincoln Center campus. This year's festival showcases the unique talents of NYC performers alongside international artists. LincolnCenter.org/out-of-doors
First Stage Festival
7/29 thru 8/9
Drama League Theater Center, 32 Ave. of the Americas
This year marks First Stage Festival's inaugural season. Following a unique format, ten resident directors have ten hours to focus and manifest a particular moment or element of ten new works, giving a glimpse into the future of American theater. DramaLeague.org
Broadway Bound Theatre Festival
7/30 thru 8/25
Lion Theatre, Theatre Row, 410 W. 42nd St.
This independent, boutique theatre showcase presents a collection of fully curated, finished plays. It was founded to create a theatrical celebration of the highest standard that truly values playwrights and their work. broadwayboundfestival.com
Rave Theater Festival
8/9 thru 8/25
Clemente Soto Veléz Cultural and Educational Center, 107 Suffolk St.
This inaugural season features a diverse roster of 20 new works spanning plays, musical, family-friendly productions, and cross-disciplinary projects. RaveTheaterFestival.com
Dream Up Festival
8/25 thru 9/15
Theater for the New City, 155 First Ave.
Motto: Dream Up: Invent, Concoct; Objective: to push ideas to the forefront with the hope of revealing roads less traveled or undiscovered. TheaterForTheNewCity.net
Free Shakespeare in the Park
Now thru 8/11
Delacorte Theater in Central Park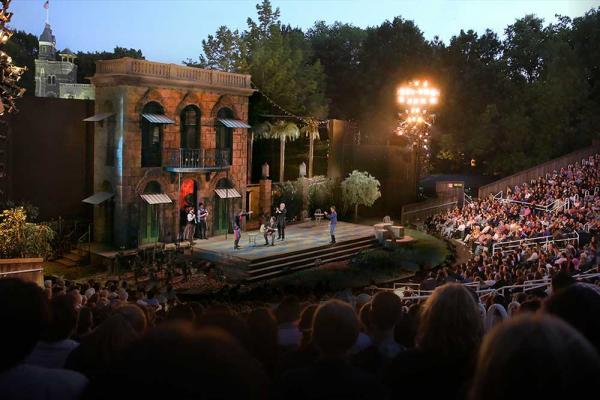 This year's annual Public Theater gift to audiences is Coriolanus (7/16 thru 8/11), following June's performances of Much Ado About Nothing. Visit website for directions and info on how to score seats. publictheater.org/Free-Shakespeare-in-the-Park