Time to wrap up the 2018 Tony Awards: winners, losers, and more…so I didn't totally tank on my predictions but I did underestimate the Tony voters' love for The Band's Visit. And I am extremely pleased that love was reflected in the overall outcome…kudos to an amazing show. No surprises with Harry Potter and the Cursed Child…the techno prowess and J.K. Rowling blessing made it a runaway hit even before its first preview.
Winner of Best Play: Harry Potter and the Cursed Child, Parts One and Two: Photo: Charlie Gray.
As for the production and the speeches, let's just say there were some surprises.
What I Liked
--The opening number. I've never been a fan of frantic singing and dancing and pogo stick riding into the theatre, so it was nice to see Josh Groban and Sara Bareilles actually in the Radio City Music Hall at twin pianos singing a celebration of the losers inside of all of us…and the "also-rans" yet to be established. It was nicely punctuated by a parade of ensemble members from Broadway musicals.
--The posting of photos of the nominees as kids in shows. Fleeting memories but a clever concept.
--The staggered way the awards were presented…mixing it up made watching and waiting more a delicious, somewhat devious, little game. I think this should be a rule now for all award shows.
--John Tiffany's having the entire theatre sing "Happy Birthday" to his partner.
--How Once on This Island managed to get their set (a ton of sand, live goat, and mini-audience included) onto the Radio City stage. Not too shabby, either, was the set from My Fair Lady, which showcased Lauren Ambrose's exquisite singing and Norbert Leo Butz's chorus-studded "Get Me to the Church on Time."
via TIME/YouTube
--The anticipated—and delivered—messages of inclusion. Andrew Garfield, first winner of the night, whose line: "We are all sacred and we all belong" basically threw open the door not only for LGTBQ, the relevant component of Angels in America, but also the racial, cultural, and immigration issues so repugnantly disavowed by He Who Must Not Be Named (except by Robert De Niro) and his followers. Key players who spoke out beautifully on that subject include Tony Shalhoub, Lindsay Mendez, Ari'el Stachel, and John Leguizamo.
--Also messages of action (Tony Kushner calling on everyone to vote in the midterm elections); of hope, delivered by David Cromer (while never outwardly addressing the suicide of Kate Spade and Anthony Bourdain, he reached out to those who need encouragement to seek help); of outrage mansplaining (from Amy Schumer in a surprisingly controlled statement considering outed offender Kevin Spacey was last year's Tony host); and of fury (De Niro), victim of the 10 second delay and subsequent bleeping. But the message still came through loud and clear even in silence.
What I Loved
--Drama teacher Melody Herzfeld who hid 65 students in her office during the February 7th shooting at Marjory Stoneman Douglas High School receiving an excellence in theatre education award and the students from the school performing "Season of Love" from Rent, a number that scooped up a standing ovation and the longest applause of any moment at this year's Tonys.
--That the memorial portion of the show ended with a friend, Broadway great Jan Maxwell. I was already in tears for the people I had met and/or interviewed, but that final image of Jan sort of destroyed my heart.
Best Revial of a Musical: Alex Newell, Hailey Kilgore, and the cast of Once on This Island. Photo by Joan Marcus.
--Once on This Island's surprise of scoring Best Revival of a Musical. Its only Tony Award. Cheers for a) out of the blue, and b) underdog turning top dog.
--The fact the show ended at precisely 11:07 (Broadway theatre regulars get the reference!).
What I Hated
--The humiliation quotient award show writers feel necessary to inflict on the hosts. Josh and Sara were able to overcome some disasters but the banter and speeches were at best fine, at worst, please shoot me. Not helped by the bulky gold shirt, pants, and suspenders they had to wear for a rather good song. But the worst was the moment they stepped out in showbiz drag wearing each other's costumes from their Broadway roles—Waitress and Natasha, Pierre & The Great Comet of 1812. Message to Award Show Writers: Stop that kind of stuff!!!!!
--Rachel Bloom backstage grabbing entire casts as they came off stage—for no apparent reason.
-- That, like every year, the first winners get the bonus of making a long speech while those who pick up their statuettes late in the game are rushed or totally cut off. Fix this (you can start by losing the backstage stuff and allowing equal time for all winners).
--But the thing that really hurts is the fact that De Niro and everyone else who spoke out was essentially preaching to the choir. The audience is made up of actors, directors, producers, choreographers, designers, and theatre lovers—each one on the side of the angels—in this case in favor of kindness, empathy, equality, and a country that reflects all of these things. As for the viewers, if they're not on the side of the angels (this year, literally), they likely changed the channel at the first mention of LGTBQ. I do like the optimism though. The theatre community here in New York never gives up hope. So they send their messages believing if they can reach one person it's worth the effort.
---
So that's it…that's all I wanted to say. Oh, except I did watch some of the Red Carpet on NY1 and here's what I learned sartorially: the men are shaking it up big time with their tuxedo and non-tuxedo looks and, as for the women, here's what's hot: impact colors; fullness (in the gauzy, sometimes full-skirted, sense; shoulder pads (the return of a really bad idea in my opinion, but Tina Fey managed to pull it off nicely); but mostly (and I'm still a little confused on this one), metallic mania.
Okay, now I'm officially out of here. Below are the winners and trophy counts…feel free to share and post and let me know your thoughts on Tony Night 2018!
The Shows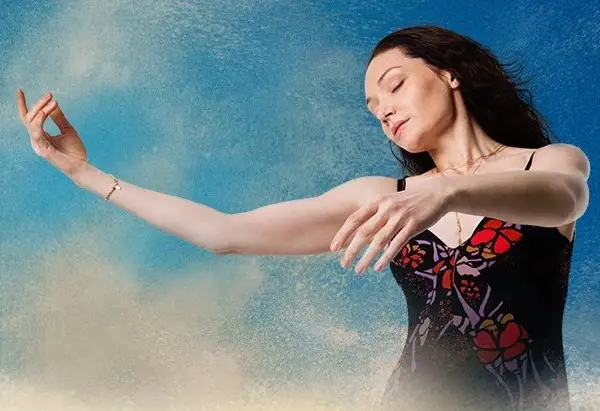 The Band's Visit cleaned house with 10 Tony wins.
Best Musical: The Band's Visit
Best Play: Harry Potter and the Cursed Child
Best Revival of a Musical: Once On This Island
Best Revival of a Play: Angels in America
THE PLAYERS
Best Leading Actor in a Play: Andrew Garfield, Angels in America
Best Leading Actress in a Play: Glenda Jackson, Three Tall Women
Best Leading Actor in a Musical: Tony Shalhoub, The Band's Visit
Best Featured Actress in a Musical: Lindsay Mendez, Carousel
Best Leading Actress in a Musical: Katrina Lenk, The Band's Visit
Best Featured Actor in a Play: Nathan Lane, Angels in America
Best Featured Actress in a Play: Laurie Metcalf, Three Tall Women
Best Featured Actor in a Musical: Ari'el Stachel, The Band's Visit
DIRECTOR/CHOREOGRAPHER
Best Direction of a Play: John Tiffany, Harry Potter and the Cursed Child
Best Direction of a Musical: David Cromer, The Band's Visit
Best Choreography: Justin Peck, Carousel
MUSIC
Best Book of a Musical: Itamar Moses, The Band's Visit
Best Original Score: David Yazbek (Music and Lyrics): The Band's Visit
Best Orchestrations: Jamshied Sharifi, The Band's Visit
DESIGN
Best Scenic Design of a Play: Christine Jones, Harry Potter and the Cursed Child
Best Scenic Design of a Musical: David Zinn, SpongeBob SquarePants
Best Costume Design of a Play: Katrina Lindsay, Harry Potter and the Cursed Child
Best Costume Design of a Musical: Catherine Zuber, My Fair Lady
Best Lighting Design of a Play: Neil Austin, Harry Potter and the Cursed Child
Best Lighting Design of a Musical: Tyler Micoleau, The Band's Visit
Best Sound Design of a Play: Gareth Fry, Harry Potter and the Cursed Child
Best Sound Design of a Musical: Kai Harada, The Band's Visit
FINAL TALLY
Harry Potter and the Cursed Child—6
Carousel—2