Ah, Christmas Eve. Stay in or go out? Take in a show or do some final shopping? It's one of your last chances to catch the city in all its holiday finery, so we vote for going out in New York City.
If you're still searching for last-minute gifts or something to bring to your holiday feast, head to the last evening of the season at the Union Square Holiday Market. (It closes at 4:00 PM on Christmas Eve.) You can find beautiful handmade jewelry, bags and belts; cards, hand-blown glass, baskets and more, so no worries about that third cousin your Aunt Ida suddenly remembered was coming to dinner. Hungry? You can also pick up Asian street food, handmade cheese, and innovative donuts. So grab a cup of hot cider and start shopping. Best of all: Nothing you buy/bring/serve will look last minute.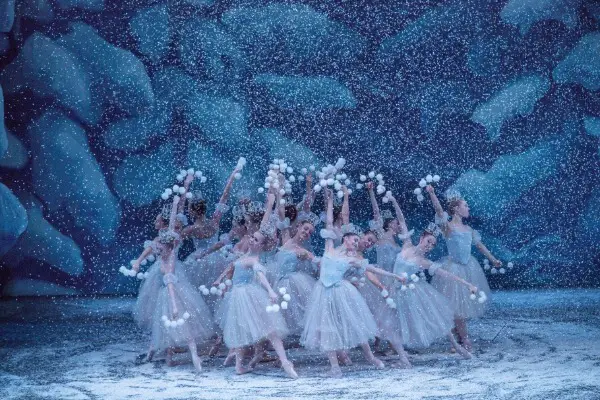 Photo credit: © Paul Kolnik
It's hard to get more Christmas-y than the New York City Ballet's iconic version of George Balanchine's The Nutcracker® ballet. Fabulous music, trees that grows onstage, glorious choreography. It's the perfect opportunity to get dressed up, ooh and aah at the proceedings, and take in a holiday classic. (Fun fact: Mother Ginger's dress weighs 85 pounds. Mother Ginger is the character with all the children. )
If ballet isn't on your agenda but the neighborhood is, consider making a reservation at Lincoln Center Kitchen for dinner (they specialize in American classics) or dessert, like molten chocolate cake.
If you're looking for something a little more musical, the Cathedral of St. John the Divine hosts two concerts on December 24. From 4-5 PM it's the Christmas Eve Lessons and Carols, and from 10:30-11:45 PM, they're offering the Christmas Eve Festival Eucharist; the evening includes a special appearance by Paul Winter, along carols and a service by the Bishop of New York.
If swing is your thing, Jazz at Lincoln Center is offering up Christmas Eve with Sherman Irby: A New Christmas Story at Dizzy's Club Coca Cola. (Other dates are also available.) A bandleader and saxophonist, Irby leads a group of musicians in a family-friendly presentation. (Plus there's an unbeatable view of New York's skyline. What's not to like?)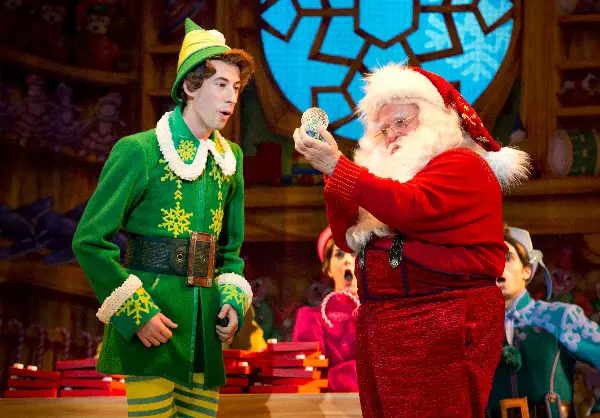 If you've got young kids (or are just planning on hanging stockings and calling it a night), Christmas Eve may well come early for you. Head on over to The Theater at Madison Square Garden to see Elf the Musical. It's based, of course, on the hugely popular movie of the same name, about a human who grows up among elves. Hilarity and life lessons ensue.
And if you just want to sample New York in all its Christmassy-ness, stroll down Fifth Avenue and admire the gorgeous store windows. (We especially like the ones at Saks Fifth Avenue, which is paying tribute to the 80th Anniversary of Snow White, as well as Barney's, which has a less holiday-ish approach with its various creatures from a rainbow zebra to a 3-D snake.) And don't forget Bloomingdale's, which has partnered with the movie The Greatest Showman, a tribute to PT Barnum. When you've had your fill of window gazing, wander down to the Rockefeller Center Christmas tree, grab a hot chocolate and watch the skaters.
Now that's Christmas Eve.