A trip to The Morgan is always a memorable experience, but your enjoyment doesn't have to end with the exhibitions. Before or after your stroll through the venerable library and its fascinating artifacts, why not opt for lunch at one of these great restaurants in nearby Murray Hill or Midtown East?
The Morgan Cafe & Dining Room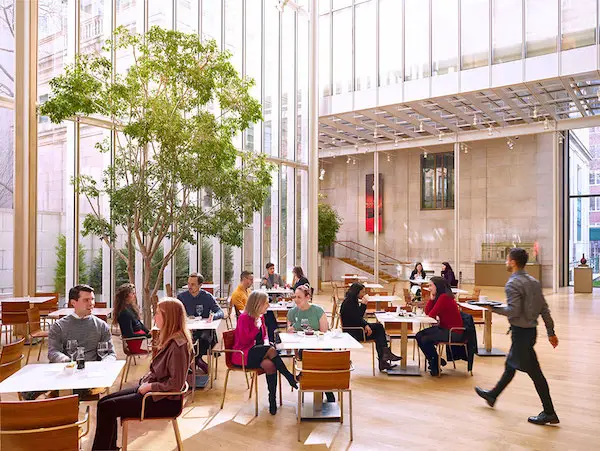 Grab casual bites in The Morgan Cafe.


Let's start at the place closest: The Morgan provides a casual Cafe, ideal to sit and discuss all that you've taken in. The Cafe's fare includes such lunch entrees as the Wagyu beef burger with truffled pecorino cheese, plus snacks and salads. It's the perfect way to chill as you ponder Woody Allen's age-old question: "Is art the meaning of life, or what?" They've also opened a coffee and wine bar. 225 Madison Ave., 212-683-2130, themorgan.org
Wagamama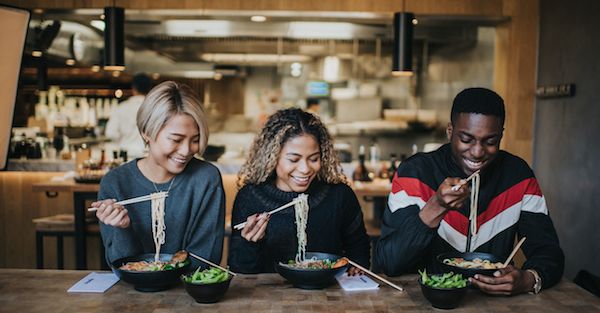 This is where life gets good. As an Asian fusion chain Wagamama Murray Hill serves precisely what you'd expect: a superlative slate of rice and noodles. From their smash-hit Katsu Curry to pad thai to Harusame Glass Noodle Salad, it's stick-to-your-ribs fuel for a busy day. Plant-based eaters can also tuck into an exclusive vegan menu, which includes vegetable tempura and Kare Burosu Ramen with tofu and mushrooms. The polished, friendly environment is bordered by an open kitchen and features a one-of-a-kind graffiti wall. 605 Third Ave., 646-813-3396, wagamama.us 
Grand Central Oyster Bar
New Yorkers stage a daily ballet weaving through Grand Central Terminal— and one of the best intermissions in that dance is the Grand Central Oyster Bar.  By all rights, this little spot (where the dining room dates) should be its own destination. Their day-long menu features a daily selection of regional oysters and other fresh, raw seafood, as well as a range of seafood entrees. Have shrimp and crab on your caesar salad, smoked North Atlantic salmon, or fresh Maine lobster if you're feeling extra hungry. 89 E. 42nd St., 212-490-6650, oysterbarny.com
Benjamin Steakhouse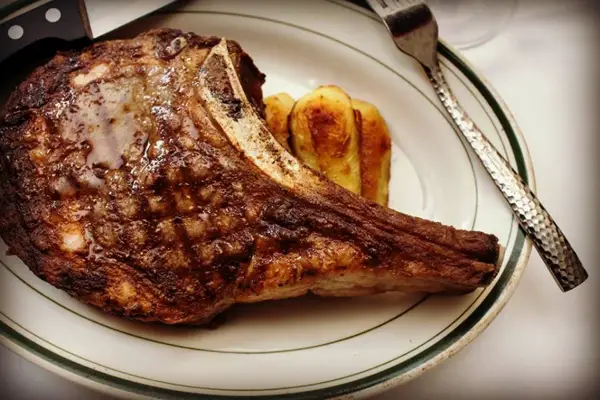 Mere footsteps north of the museum is the dependably excellent Benjamin Steakhouse. Locals know it as  New York institution where you can expect top-notch service and the gold standard of steaks. Their lunch menu presents soups, salads, sandwiches, and steaks from the comfort of their two-level dining room. Try Benjamin's USDA Prime sirloin on greens, as a sandwich, or plated with potatoes and daily vegetable. Other proteins on offer include a petite filet mignon and peppercorn-crusted tuna on greens. 23 E. 40t hSt., 212-338-0818 benjaminsteakhouse.com
Cafe China
Since it's not a slam dunk to simply pop in for dinner, try your luck at lunchtime for a great Chinese experience at Cafe China. Their craftsmanship with Szechuan-styled dishes has earned them a Michelin star, and they serve lunch specials on weekdays from 11am to 3pm. That means you can enjoy their Spicy Cumin Lamb or ma po tofu with rice and a choice of soup or spring roll for less than $20. Other lunch dishes include fried rice with mustard greens and Szechuan Beef Noodles. 13 E. 37th, 212-213-2810, cafechinanyc.com
Wokuni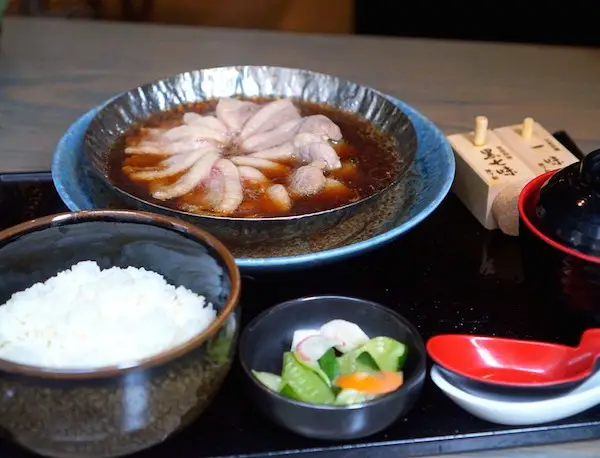 You're greeted by a truly spacious dining room at Wokuni, where you can treat yourself to high quality Japanese fare in an area with plenty of competition. Their prix fixe lunch options provide a variety of satisfying dishes at prices that won't leave a huge dent in your bank account, since entree comes with salad, edamame, miso soup, and an appetizer (!). Prix fixe dishes include a selection of sashimi and grilled yellowtail. Lunch a la carte dishes include appetizers, salads, and fried entrees like soy-marinated fried chicken. 327 Lexington Ave., 212-447-1212, wokuninyc.com
Sarge's Delicatessen and Diner
 For years you've been seeing New Yorkers chow down on classic deli. Now's your chance to do the same. You can't do better than Sarge's, a mainstay of Murray Hill for more than half a century. Their pastrami sandwich is a  legend unto itself (some say it's the best the city has to offer, but that's for you to decide). Lunch specials arrive with choice of soup and drink. Choose entrees like brisket and gravy over a potato pancake, a daily sandwich, or salmon and eggs on a bagel. And if you're ever craving pastrami late at night, the diner stays open 24 hours. 548 Third Ave., 212-679-0442, sargesdeli.com
Alidoro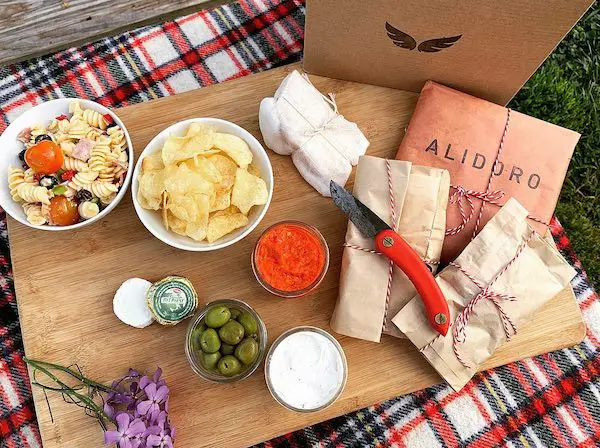 Looking for a smart bet for fast and casual lunch? Alidoro makes a terrific choice, whether you're eating on a park bench alone —or enjoying a picnic in Bryant Park. Alidoro specializes in rustic Italian sandwiches, divided on the menu into hot and cold options. Try the Fellini with sopressata and mozzarella, the Mona Lisa with artichokes, or the spicy Enzo on the Italian bread of your choice. You can also design your own sandwich if your trip to The Morgan leaves you feeling inspired. 18 E. 39th St., 646-692-4330, alidoronyc.com