Makeup in NYC is world class, and don't you deserve a little pampering by the best beauty gurus in town? You can get an appointment with a pro, or go with a complimentary treatment at a makeup counter (although they will expect you to buy at least one of the products they use). Put your best face forward at one of these top-notch beauty bars.
Blushington
Where else can you get a Full Face makeover and a glass of champagne for $70? Blushington's New York studio leans into female-founded beauty brands like Jouer and Danessa Myricks, and these makeup artists will treat you to the ideal look for whatever occasion you choose. If you're interested in learning more, their store also provides instruction on makeup application. 315 W. 57th St., 646-536-4645, blushington.com
Sephora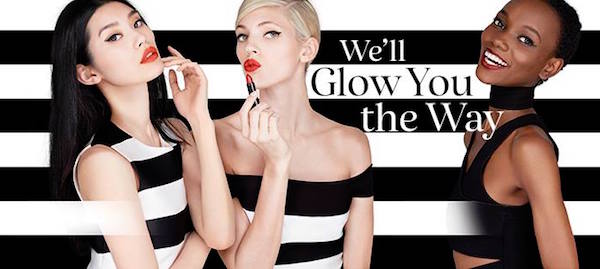 The makeup Mecca, Sephora's variety is a key advantage over the competition. Your consultant might offer you a Stila eyeliner, an Urban Decay Shadow, or a YSL foundation during your makeover. "Mini Makeovers" are free too (you can request a session on smoky eyes or color-matching foundation), while full-face makeovers are free with the purchase of a $50 gift card. You'll find locations throughout the city, 1-877-SEPHORA, sephora.com
Kimara Ahnert 
Kimara Ahnert has had her makeup studio on Madison Avenue for more than 20 years. Over the decades, her clients have include Gwyneth Paltrow and Meryl Streep (!). Visit her studio or book an artist to meet you elsewhere, and you'll see what the hype is all about. Ahnert has a signature line of makeup and offers a variety of beauty services like facials, in addition to makeovers and makeup lessons. 1113 Madison Ave., 212-452-4252, kimara.com/studio
Bobbi Brown Counter at Bergdorf Goodman
Nestled into Bergdorf Goodman's famed department store is the John Barrett Salon, their swanky (and pricey) option for a makeover. But first, may we recommend trying out the counter of Bobbi Brown? Leaning into the natural look, this makeup line is for you if you're into glowing skin and subtly stunning brows. Their educated makeup artists will set you up with your new favorite brushes (they're the best around) and colors at your free makeover. 754 Fifth Ave., 800-558-1855, bergdorfgoodman.com
M.A.C.
The acronym M.A.C. stands for "Makeup Art Cosmetics," and these folks are serious about their makeup artistry. At your appointment, which can be paid or redeemable in exclusive M.A.C. products, you're treated to a makeover full of tips and tricks from an expert. Their slick Upper East Side store is reserved only for makeup consultations and tutorials. M.A.C. favors more bold, so don't be surprised if your artist wants to put you in green eyeshadow or plum lips. Trust them: it'll look great on you! Locations throughout the city, Upper East Side salon at 825 Lexington Ave., maccosmetics.com
Chanel Counter at Saks Fifth Avenue
You'll find an embarrassment of riches among the many makeup counters at Saks. With a staff of knowledgeable makeup artists presenting complimentary makeovers, you might have to fight a crowd (especially at their midtown flagship). But it's worth it to go under the brush at the Chanel counter, where a consummate professional will introduce you to a luminous new foundation and a red-carpet-ready smoky eye. 611 Fifth Ave., 212-753-4000, saksfifthavenue.com