Museum of the City of New York
1220 Fifth Ave.
212-534-1672
MCNY hosts a vast display of photographs, costumes, prints, dolls & more as part of the permanent collection. It embraces the past, present, and future of NYC and celebrates its cultural diversity.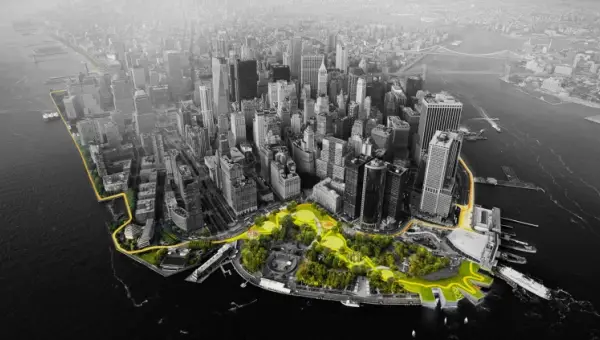 Image courtesy of BIG Team / Rebuild by Design competition
(Permanent) For a deep look at New York City's past, present, and future, head to the Museum of the City of New York. The new permanent exhibit, New York at Its Core, looks at the city's recurring themes of money, density, diversity, and creativity.
(now-5/21) The City and The Young Imagination. The City and the Young Imagination explores the 40-year history of one of New York City's most creative arts education initiatives, Studio in a School. Founded in 1977, when the city's economic crisis drastically reduced arts programming in public schools, this nationally recognized leader has nurtured and maintained a dynamic community of professional artists who teach hundreds of thousands of New York City children in underserved public schools, daycare centers, and community-based organizations.
The exhibition features student works—watercolors, drawings, collages, and sculpture— produced through the Studio's approach to enhancing childhood art education and visual literacy and revealing the city as interpreted by its youngest residents.
Upcoming Events at Museum of the City of New York:
Looking for Group Tickets ?
Got a group headed to New York? City Guide provides free expert planning assistance and buying services-just complete the quick form below.