On Saturday, February 15th the family-friendly, ultra-popular, über-delightful, mega-awesome Gazillion Bubble Show will celebrate its tenth anniversary at Off-Broadway's New World Stages! And while little kids never cease to go all kinds of wild for a theatre exploding top to bottom with a fantasy world of bubbles, all generations (including celebrities like Chris Rock, Heidi Klum, Julia Roberts, and Matt Damon) have proven themselves suckers for the show's signature bubble artistry laced with mind-altering laser and lighting special effects.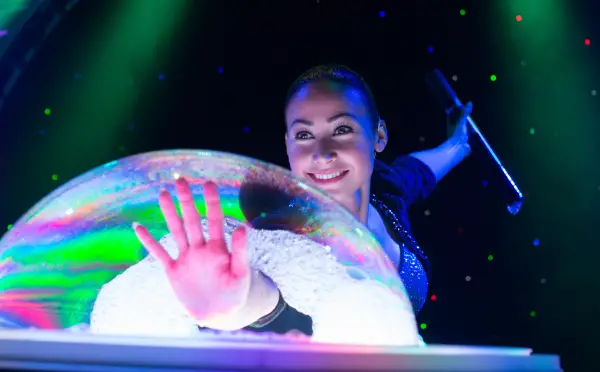 The Gazillion Bubble extravaganza began simply enough 20 years ago when Fan Yang combined science and an over-the-top imagination to turn bubble-making into an art form that netted him 17 Guinness World Records, including somehow getting an elephant in a bubble.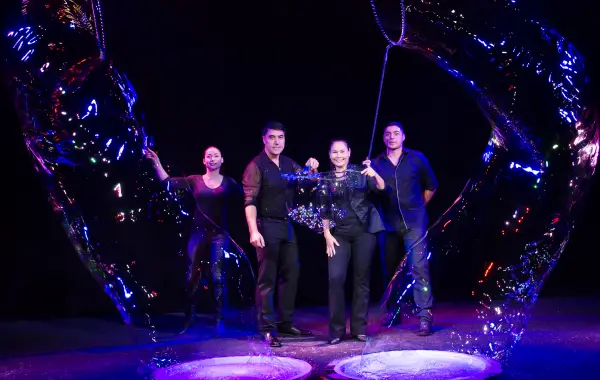 Image: Kyle Froman
For the current show, Yang has recruited his family: wife Ana, brother Jano, son Deni Yang, and daughter Melody, any of whom you might catch performing bubble magic at New World.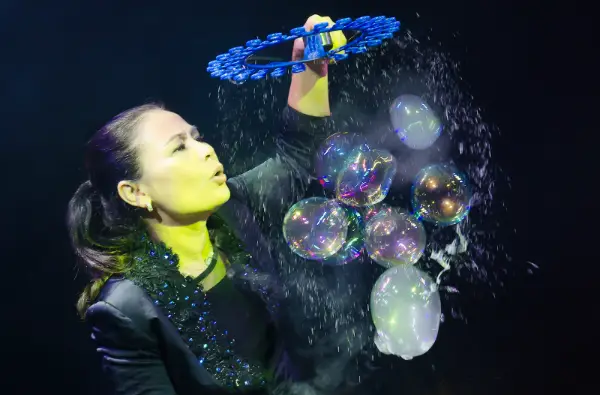 Image: Kyle Froman
For details visit gazillionbubbleshow.com; 340 W. 50th St., 212-239-6200.