The NYC Comedy You Must See This February
January 26, 2016 - by Liz Zharovsky
If NYC is doing something right, it's standup comedy. Some of the biggest names in laughter (Louis C.K., Jim Gaffigan) are New York products, with local superstars like Jerry Seinfeld making the rounds this winter. What follows are the must-see standup comedy shows for February, 2016 in New York City.
Two Beers In, UCB East, Feb. 2 at 9:30pm
This hilarious political comedy show invites well-known comics and journalists to bare all and get down to the nitty-gritty of current politics by having the panelists drink two beers on stage. Once the truth starts coming out, there's no stopping it. This month's guests include The Daily Show's Hasan Minhaj and Late Night with Seth Meyers' writer Sal Gentile.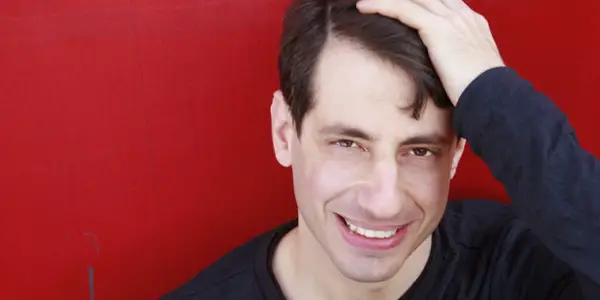 Dan Naturman
Top Headliners lives up to its name by bringing in top comedians, although there really is no one "headliner" because they could all be main attractions. On February 5th, see self-deprecation master Dan Naturman (Letterman), goofy Mark Normand (Comedy Central), and true New Yorker DC Benny (MTV) perform their hilarious sets. Bring a date! We've got a 2-for-1 Broadway Comedy Club coupon here!
Hindsight, Caroline's on Broadway, Feb. 9 at 7:30pm
Hindsight, hosted by stand-up comedians Dan Perlman and Billy Prinsell, explores the humor in the personal stories of its guests. Once each comedian has told his or her true story, the room is open for follow-up discussion from the hosts, other comedians, and the audience. Watch as even the most quick-witted professionals get tripped up by your silly questions. February's guests include some of New York's hottest comedians, some of which you may recognize from TV, such as Sam Morril, Nimesh Patel, Sara Armour, and Randy Syphax.
Valentine's Weekend Show, Stand Up NY, Feb. 12-14
This Valentine's Day, do something different from the usual fancy dinner and box of chocolates for your significant other. Take him or her to a stand-up comedy show with dinner and drinks! With multiple packages available, you can impress your date with the gift of laughter and good times all around. Get a Stand Up NY 2-for-1 coupon here!
Valentine's Day Weekend Show Feb. 12-14, + The Mixtape Comedy Show, Gotham Comedy Club, Feb. 21
If you like your standup a little more upbeat, then this esteemed monthly show has you covered with a combination of live comedy and live music. Adam Ray, most recently seen alongside Sandra Bullock and Melissa McCarthy in The Heat, will be performing Feb. 12-14, working his way into hearts and bringing on the laughs. Host Royale Watkins brings in great comics and live DJs to spin while you watch. Some of the past comics at Gotham have included Tracy Morgan and Chris Rock, so you can expect high quality comedy at every show.
Cool Sh*t/Weird Sh*t, UCB East, Feb. 26 at Midnight
This unique show hosts a different theme every month, and it is always something cool and/or weird. For example, last month was "Bowie Showie" where hosts Matt Dennie and Josh Sharp brought in comedians who could honor the man who "helped make weird cool." The booked comedians match the theme of the show in whichever ways Dennie and Sharp determine and the outcome is a happy-go-lucky good time.
Looking for Free Group Planning Services?
Get free advice on planning your group's trip to New York.
RESTAURANTS

Beloved midtown spot takes inspiration from local tradition,...

THEATER

The Tony-winning creators of "Ragtime" transport us from the...

SHOPPING

The sweetest experience in Times Square!...

SIGHTSEEING

This renovated museum complex includes the 900-foot-long air...