American playwright Tennessee Williams' work has been a staple of stages around the world for the past half-century, as plays like The Glass Menagerie and A Streetcar Named Desire have become theatrical icons performed around the world. Now, theatre fans can go back to the origins of these legendary works—and learn more about the man behind them—at the Morgan Library & Museum, whose new exhibition Tennessee Williams: No Refuge but Writing digs deep into the famed playwright and his creations.
Tennessee Williams: No Refuge but Writing gives a close look at the life and work of Williams, who became America's most celebrated playwright in the mid-20th century. The exhibition peers into Williams' work from 1939-1957 with a specific focus on six key plays: Battle of Angels, The Glass Menagerie, A Streetcar Named Desire, The Rose Tattoo, Cat on a Hot Tin Roof, and Orpheus Descending. Combining Williams' writings and original drafts with photographs and other artifacts, the exhibition provides a concise, yet comprehensive, look at Williams and his celebrated career.
Fans of Williams' work will find much to enjoy here, as the Morgan showcases pieces that fascinatingly chronicle the plays in both their creation and performance. Original drafts of Williams' work give a sense of the genesis behind some of his most famous works—the birth of A Streetcar Named Desire, for instance, is tracked through drafts of its earlier form, then known as The Drums and Poker Night, while the seeds of The Glass Menagerie were planted in a dance play for Martha Graham and a film script for MGM. Performance artifacts from the stage are also on display, including a number of photographs, set designs, costume sketches, and the never-used Broadway playbill for Battle of Angels, which closed before it could come to the Great White Way.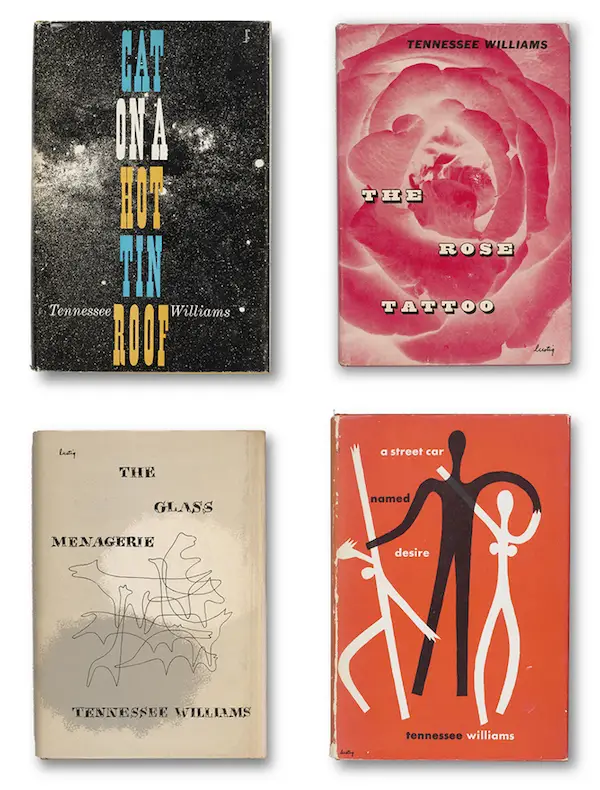 The exhibition also gives a nod to many of Williams' close collaborators, from Williams' longtime agent Audrey Wood to director Elia Kazan. Fans of Marlon Brando, arguably best remembered for originating the role of Stanley in Streetcar, will find particular insights into the iconic actor here, and can even see a "little black book" Brando lost during Streetcar's Broadway run.
Though it's specifically structured around his works, No Refuge but Writing also gives an illuminating look at Tennessee Williams himself. The display contains a number of photographs of Williams and his romantic partners, as well as artwork the writer painted and even his personal typewriter; yet it's fittingly the writer's words that do the best job at giving a glimpse into the iconic figure. The exhibition is filled with diary entries, letters, and other written ephemera from the playwright, which provide an insightful window into Williams' life and creative process.
Perhaps the most unique piece of writing is an imaginary interview Williams conducted with himself about Orpheus Descending, which is a reworking of Williams' failed Battle of Angels. "Sometimes it is possible to write seriously without being pretentious," Williams writes in the interview, "but it is almost never possible to discuss your own work without it."
The one-room exhibition is focused, but those willing to take the time to dive into Williams' writing on display and in accompanying descriptions will be rewarded with a better appreciation of the playwright and the legendary works we still enjoy. For those wanting to delve even deeper, the museum will also host a series of events in conjunction with the exhibition, including film screenings of The Rose Tattoo (April 20) and Cat on a Hot Tin Roof (May 4); a workshop on Reading Tennessee Williams (February 28 & March 7); and a lecture on letters that chronicle the 40-year friendship between Williams and New Directions founder James Laughlin (April 11).
Tennessee Williams: No Refuge but Writing is currently on view at the Morgan Library & Museum through May 13, 2018. For more information, visit themorgan.org.