Millennials, Gen-Xers, Boomers—whatever generational mindset you embrace, rest assured you can indulge your inner fan during this star-spangled new season. Not only is Broadway seeing seismic numbers of A-listers from TV and film, but Off-Broadway's growing roster of big names is probably breaking some kind of theatrical record as well.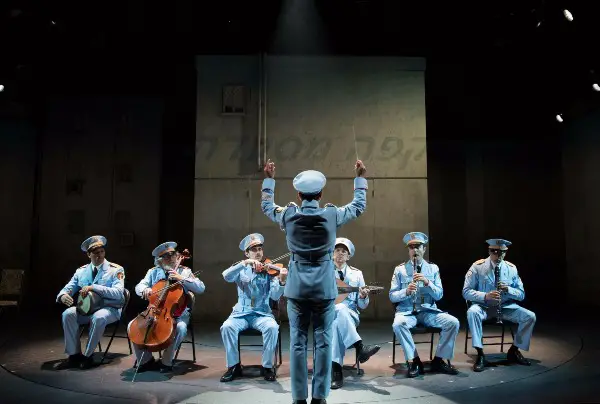 The Band's Visit. Image: Ahron R. Foster
Kicking things off on the Broadway front is Steven Pasquale (The People v. O. J. Simpson: American Crime Story) in Pulitzer Prize winner Ayad Akhtar's new play, Junk, while Tony Shalhoub of Monk fame stars in the highly acclaimed musical The Band's Visit. Both shows debut on October 5th. Two days later, the first Broadway revival of David Henry Hwang's M. Butterfly begins previews at the Cort Theatre with Brit Clive Owen (Closer) playing a French diplomat in love with an enigmatic Chinese opera singer.


On October 19th, actor/writer/cutting-edge comic John Leguizamo returns to the Great White Way in his latest one-man show, Latin History for Morons, in which he condenses "the 3,000 years between the Mayans and Ricky Ricardo into 95 irreverent and uncensored minutes." (If you're the slightest bit "duh" about Ricky Ricardo, I suggest scrolling cable channels for reruns of I Love Lucy to fill in the blanks.)
Next up (starting November 1st) is someone you probably won't have to Google: Amy Schumer, who's gamely making the leap from the pages of Entertainment Weekly to Broadway debut in comic/playwright/novelist/bluegrass dude Steve Martin's trunk play, Meteor Shower. Schumer will be performing alongside Keegan-Michael Key (Friends from College), Alan Tudyk (Rogue One), and Tony winner Laura Benanti (Gypsy; The Good Wife).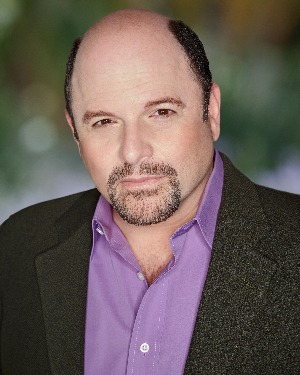 Meanwhile, Off-Broadway is breaking new ground with all kinds of celeb sizzle as Tony winner Jason Alexander (Seinfeld, above) and Sherie Rene Scott team up for Oscar and Tony winner John Patrick Shanley's The Portuguese Kid. Joining them are Aimee Carrero (The Americans); Pico Alexander (War Machine); and Mary Testa, who just completed a madcap run in the Off-Broadway hit The Government Inspector. Official preview date is September 19th.
Speaking of The Government Inspector, Michael Urie, who scored critical kudos in the aforementioned show, is currently starring in Torch Song, Tony winner Harvey Fierstein's breakthrough show/performance from decades ago when it was called Torch Song Trilogy. Adding to the must-see madness is Oscar winner Mercedes Ruehl, who plays Urie's mother in this funny, bittersweet production.
The cast of Puffs, or: Seven Increasingly Eventful Years at a Certain School of Magic and Magic.
And then there are the Off-Broadway parodies: a juicy collection topped by Spamilton (recently extended to January 7th, 2018); Puffs, or: Seven Increasingly Eventful Years at a Certain School of Magic and Magic, an absolute do-not-miss for Harry Potter insiders; and a couple of newbies, both premiering on October 13th: FRIENDS! The Musical Parody, (friendsmusicalparody.com), a takeoff on the sitcom that spawned perpetual reruns; and the mondo-mega news (considering the final season won't be around until 2019): Game of Thrones: The Rock Musical (gotthemusical.com), a skewered slant on Eddard "Ned" Stark, who takes on all kinds of scumbags, including tap-dancing direwolves, an inbred prince, and "a smattering of other characters too hot and raunchy for network television."

The Originals
Dear Evan Hansen. Photo: Matthew Murphy
Here's a quick heads up on the opportunity of opportunities: to see stars that originated major roles on Broadway. For example, if you hustle you can catch Tony winner Ben Platt in Dear Evan Hansen—he exits the show on November 19th…or you may opt to see his replacement Noah Galvin (The Real O'Neals), who will play Evan from November 21st through mid-January. Kinky Boots is also celebrating the return of prodigal sons Tony winner Billy Porter and Tony nominee Stark Sands, who will reprise the roles they created (Lola and Charlie respectively) from September 26th through January 7th.
There are also a number of first-tier Broadway stars out there that you should not miss—actors who have remained with long-running show from the outset: Tony nominee Nick Cordero, who is brilliant as Sonny in A Bronx Tale; Tony nominee Christopher Fitzgerald, who stops the show at every performance of Waitress; and Aladdin stalwarts: Courtney Reed as Princess Jasmine; Clifton Davis as her dad, the Sultan; and the villainous duo of Jonathan Freeman (Jafar) and Don Darryl Rivera (Iago). FYI: Freeman also voiced Jafar in the 1992 animated film.
Is This Real?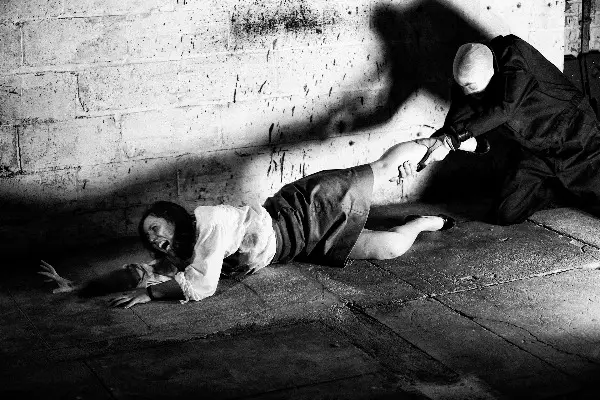 This Is Real
To New York denizens and seasonal visitors with a fiendish lust for things chilling and lurid, Stephen King is Timothy Haskell Lite. Sure, King may be a horror master in print and on celluloid, but Haskell drags his audiences live and screaming through the very intestines of the bloodcurdling and unhinged. And now he's conjured This Is Real, an immersive abduction/survivalist game where any attempts at escape are complicated by your humanity—i.e., the desire to help other victims. For details visit thisisreal.nyc. I dare you.