The Met has announced the theme of this spring's much-hyped Costume Institute exhibition—and it's about time. As part of the museum's 150th anniversary celebrations, the Met will launch the new exhibition About Time: Fashion and Duration in May 2020, which will then run through September 2020. The exhibition will also serve as the theme for next year's Met Gala. 
Surreal, David Bailey (British, born 1938), 1980; Image courtesy of The Metropolitan
Museum of Art, Photo © David Bailey.
Spanning a timeline from 1870 through the present, About Time: Fashion and Duration will trace fashion history over the past century and a half on a disrupted timeline. The exhibition will draw inspiration from philosopher Henri Bergson's concept of la durée, which understands time as feeling more flexible to the individual—like when time seems to speed up or slow down—than the straightforward, linear conception of time used by science. Using this idea, About Time will explore how fashion gets associated with time and can meld the past, present, and future, with the help of 160 pieces of women's clothing. "This exhibition will consider the ephemeral nature of fashion, employing flashbacks and fast-forwards to reveal how it can be both linear and cyclical," Max Hollein, Director of The Met, said in a statement. "As such, the show will present a nuanced continuum of fashion over the Museum's 150-year history."
Visitors to About Time can expect to see displays like a chronology of fashion through black ensembles, which will examine the fast, fleeting nature of fashion, alongside contrasting white ensembles that may come from a different era than the pieces they're paired with, but relate to them in some way through shape, motif, material, pattern, technique, or decoration. In addition to its look back at fashion history, the exhibition will also explore the future of fashion, and how this idea of duration relates to sustainability and other modern-day fashion considerations. These various ideas in the exhibition will be tied together by "ghost narrator" Virginia Woolf, whose writings will also be used in the exhibition to explore the exhibition's temporal theme.
The fashion exhibition will be part of the Met's broader 150th anniversary celebration in 2020, which will also include special programming, the reopening of the museum's galleries for British decorative arts and design, and other special displays. From March 30 – August 2, the museum will display Making the Met, 1870-2020, a new exhibition guiding visitors through the museum's history.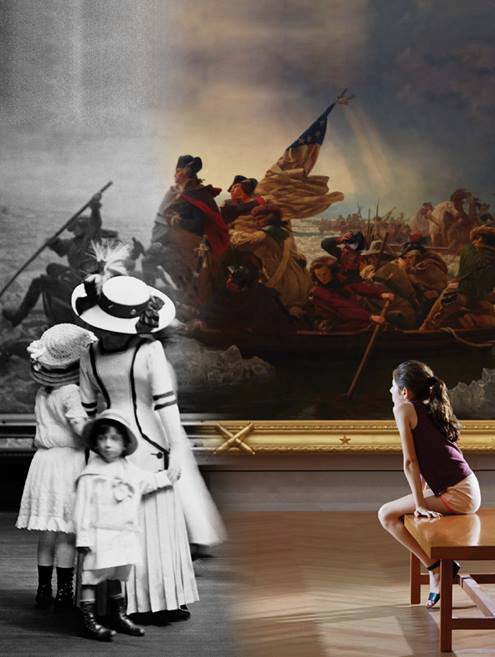 Making The Met, 1870–2020, metmuseum.org.
About Time: Fashion and Duration will be on view at The Met Fifth Avenue from May 7 – September 7, 2020. For more information, visit metmuseum.org.