On February 3rd, industry leaders gathered for a Tourism Marketing Forum hosted by City Guide to share market data and projections.
CITY GUIDE UPDATE 
City Guide led off the meeting with on-the-ground observations from the hotels, reporting that City Guide is now being delivered to over 300 hotels weekly. Occupancy rates were approximately 40% citywide in January. Hotels have reconfigured their concierge desks due to the pandemic, in many cases removing the position, making it more difficult for guests to get information outside of media sources. On the positive side, after a long period of staffing shortages, the New York City Association of Hotel Concierges (NYCAHC) reports that hiring is picking up, with concierges being added weekly.

HIGHLIGHTS AND NOTES: TOURISM MARKETING FORUM
City Guide publisher and Davler Media CEO David Miller shared the results of a survey just completed in January 2022 of readers of City Guide magazine. Noted areas of interest: 
A high proportion of readers skew younger (40% are in the 26-35 age range, going against critiques of print that suggest younger consumers use only their phones for information). 
Lengths of stays (40% reporting 6 days or longer) 
A majority of readers are travelers arriving from overseas, including a large percentage of Latin American tourists. 
A high number of repeat visitors, with more than one-fourth of the magazine readers reporting this to be at least their fourth visit to NYC. 
Readers reported that most purchased some tickets in advance, and an overwhelming number (80%+) were deciding and purchasing upon arrival in NYC. Approximately 50% purchase theater tickets while in NYC.
Most respondents decided to come to NYC within the last six months; the assumption is that as COVID recedes, more advanced planning will begin. 
INDUSTRY OVERVIEW 
Ethan Wolff, City Guide's Director of Content Management, provided a series of data points to help marketing managers in their planning. His findings included: 
The city's Omicron cases have dropped over 95% since the height of the variant, which was less than one month ago; the city's positivity rate has fallen by half in a week's time. 
The British are coming 

City Guide saw a 35% increase in UK visitors to its website for January over December; that tracks with polling that reports a 50% increase in UK international travel intentions over the previous year—half of the UK plans to travel internationally this year. 

National findings

Domestic leisure travel is bouncing back; 80% of the U.S. is planning a vacation within the next 6 months. 
Travel is the #1 response for what people want to do most when restrictions are lifted; travelers will spend more and use up their travel points this year. 

Global findings

The World Travel & Tourism Council expects tourism to return to 94% of its pre-pandemic levels this year. 
There is already more cross-border movement underway, with 47% of January hotel bookings reflecting international guests. 
Mastercard predicts full recovery of cross-border travel by the end of 2022. 

Business travel findings
Although leisure travel is leading the way, business travel may recover faster than anticipated; Easyjet this week reported 21% of its passengers were business travelers (versus 19% pre-pandemic). 
NYC findings
The Met Opera reported that after bottoming out in January its ticket sales are on the rise. 
PARTICIPANTS COMMENTS
"These last two weeks we saw quite a significant bounce back," with both group sales and resales indicative of increasing visitor volume 
"We're close to 2019 for advance bookings" 
Destination wedding business "has gone through the roof" after a January dip 
"December was a great month" 
Asia is very quiet right now, Latin America is big 
Guests from the UK "far and away" are the most popular demographic at a midtown attraction, with Latin America now heavily represented and functioning as a "new UK." Adults and couples were the main group due to vaccine restrictions for younger tourists. Student trip advance sales are strong, with good volume for March-April-May-June; operators are "bullish for spring." It's real clients behind the bookings as well, not just organizers trying to hold onto dates. 
"We have high hopes and know things will only get better as the year goes on" 
Not all U.S. states are equal; based on vaccination rates in certain states, fewer visitors are coming. 
A popular museum exhibition FULLY sold out 
There is an increase in both bus and boat reservations and future bookings. 
TOP LINE HIGHLIGHTS
Holiday season, November-December, was strong for most destinations. Despite the prevalence of COVID and emergence of Omicron most participants reported strong attendance numbers, meeting or exceeding expectations. Luxury sales during the holidays were especially strong. 
January has been a rough period for most. This is a combination of typical seasonal doldrums and Omicron. Although most expressed disappointment, many reported solid numbers. Optimism was expressed by many about future bookings starting in March and going through the end of the year. These were both domestic and international bookings and ranged from tour groups, student groups, and destination weddings to solid sales from resellers.
International tourism has not completely stopped. Many attendees commented on the presence of Latin America tourists as well as some from Europe.
We thank all the participants for being so open and sharing with their activity and plans.
Nominate a Woman Tourism Professional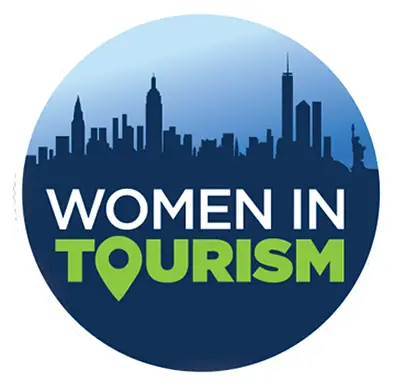 The first of its kind Women In Tourism Awards is a celebration of women who make outstanding contributions to their companies or their industry. An awards luncheon will take place on May 10th from 12:00-2:30PM to recognize the accomplishments of female leaders who inspire memorable travel. A prestigious panel of judges from a broad sector of the industry will review nominees and select the honorees.
NOMINATE A DESERVING WOMAN OR YOURSELF. Share this recognition opportunity with women who have made important contributions.
NYC Links of Interest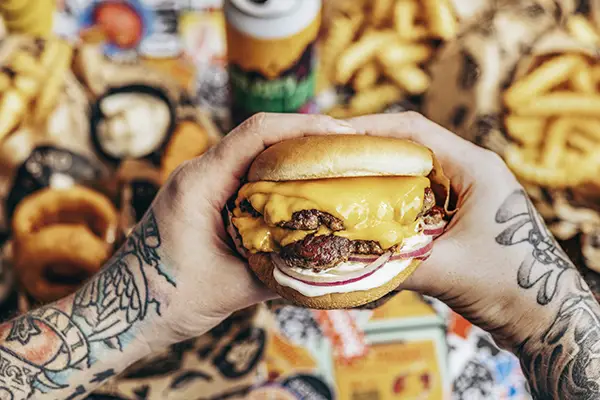 The Bronx Brewery has opened a new pilot brewery, taproom, and kitchen in the East Village, with food from the first U.S. location of award-winning Sweden-based burger outfit Bastard Burgers. Photo by Charlie Bennet.
Everything to Do Facebook Group Post of the Week
City Guide's Facebook Group Everything to Do NYC brings together more than 76,000 NYC visitors and superfans. This is a great place to find suggestions for getting the most out of the city and stay in touch with consumer perceptions. The group is active, with nearly 70 people weighing in for suggestions on this recent post:
Fun date ideas in Manhattan this weekend? Thanks!
Thyme Cocktail Bar, Lunar New Year, K Town, High Line, Grand Bazaar, Broadway Week, whiskey distillery tours, SUMMIT One Vanderbilt, Blue Note, Feinstein's, One World, The Greens, RiseNY, bumper cars at Bryant Park, Barcade, Carolines, and the Beatles Strawberry Field Brunch at City Winery were among the suggestions. Get a direct line to tourists and what people making city plans are thinking, join us!