New York is obsessed with movies, and we're very glad it is. City parks and rooftops fill with picnic blankets and cinephiles throughout all five boroughs every summer, taking in movies from black-and-white classics to international hits to superhero blockbusters. Find an outdoor movie screening near you from one of the 12 series listed below! All series are free and open to the public, and seating is first come, first served unless otherwise noted.
Movie Nights at Bryant Park
One of the most popular movie series in the city, Movie Nights are held in the heart of Manhattan at Bryant Park. This year, Netflix will be presenting the film series to bring their in-home streaming credentials to the outdoors. This free series begins Monday, June 10-August 12. The lawn will open at 5pm, and screenings begin at sunset. It's best to show up early for this one, and remember there will be food vendors on hand in case you want to make a picnic out of your evening. First screening of the season is Tom Hanks' classic Big. 41 W. 40th St., 212-768-4242, bryantpark.org
Movies with A View at Brooklyn Bridge Park
This year marks the 20th anniversary of Movies With a View beneath the Brooklyn Bridge. Snag a great spot on Pier 1 Harbor View Lawn, Thursday nights in July and August. In honor of this special anniversary, the organizers have reached back into the archives for the favorite films screened throughout the series' history. July 11, the first film will be Pariah, followed by Girlfight, It Happened One Night, Crooklyn, The Big Lebowski, An American Tale, and Selma. The final film screened on August 29 will be an audience pick. Drinks and snacks will be furnished by Smorgasburg, and DJs will bring pre-show tunes. Brooklyn Bridge Park, Pier 1, 2 Furman St., brooklynbridgepark.org
Hudson RiverFlicks at Hudson River Park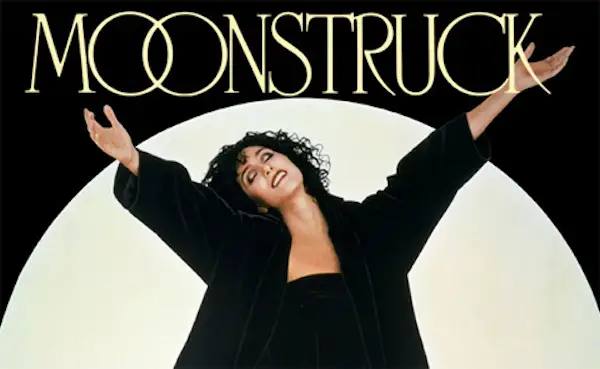 Hudson River Park will screen nighttime films twice a week this summer! Wednesdays in July and August, they'll screen essential New York movies on Chelsea's Pier 63. These only-in-NYC picks include When Harry Met Sally, Moonstruck, Do the Right Thing, Tootsie, and Big. On July 10 and August 14, see two cult martial arts movies—The Warriors and The Last Dragon—scored live by DJ 2-Tone of Shaolin Jazz in a mini-series called "Can I Kick It?"
Fridays, bring kids to the lawn at Pier 46 in the West Village for family-friendly film screenings. Beginning July 12, featured films will include Spiderman: Into the Spiderverse, Ralph Breaks the Internet, Lego Movie 2, Hotel Transylvania 3, Incredibles 2, How to Drain Your Dragon 3, and Trolls rounding out the series on August 23.
Part of June's WorldPride festival, Heritage of Pride Family Movie Night will screen the Pixar film Coco on Friday, June 21, at Pier 45. All screenings will begin at dusk. Pier 63: 353 West St.; Piers 45 & 46: Hudson River Greenway; hudsonriverpark.org
Summer Movie Series at The Intrepid
Christopher Nolan's Dunkirk
Movies atop an aircraft carrier? This is a New York experience like none other. The Intrepid's Summer Movie Series returns this year with films related to U.S. history and technological innovation on select Fridays. May 24, don't miss Goose and Maverick in Top Gun. May 31, it's Christopher Nolan's epic Dunkirk. Friday, July 19, watch Neil Armstrong take one small step in First Man. Community members will select the final movie in the series on August 16. Many of these dates coincide with The Intrepid's Free Fridays, offering admission to the galleries at no cost beginning at 5pm on select Fridays. For the screenings, the flight deck will open at 5pm and close at 8:30pm. Pier 86 at W .46 St. and 12 Ave., 877-957-SHIP, intrepidmuseum.org
Films on the Green in NYC Parks
Indulge your inner Francophile with Films on the Green, an outdoor screening series produced in part by the French Embassy. You'll see French language films from not only France but Lebanon, the Ivory Coast, Mexico, and Turkey. This year's festival also celebrates the work of female filmmakers throughout the 13-film series. Coco Before Chanel will kick off the festival in Central Park on May 31, followed by Where Do We Go Now? on June 7 in Washington Square Park and other films like Chocolat screened throughout the summer. The series ends with the 1951 film Olivia, directed by Jacqueline Audry, screened September 3 on the campus of Columbia University. Various locations, frenchculture.org
MOCACinema at Columbus Park
Crazy Rich Asians
Columbus Park in Chinatown will host four film screenings presented by The Museum of Chinese in America for this annual summer tradition. Come Sundays beginning June 7 for films like the animated Kung Fu Panda. The Professor: Tai Chi's Journey West documents Tai Chi master Cheng Man-Ching and will be screened June 14. See the film adaptation of Amy Tan's The Joy Luck Club on June 21. The series ends June 28 with the hit 2018 film Crazy Rich Asians. The event begins at sunset. Columbus Park ball field, mocanyc.org
Outdoor Cinema at Socrates Sculpture Park
If you're into international film (or you'd like to be), visit Socrates Sculpture Park this summer! Partnering with Film Forum and Rooftop Films, these movies from around the globe have the New York City skyline as their backdrop at this waterfront park in Long Island City, Queens. The series begins July 3 with Cielo (Canada/Chile), followed by Purple Noon (France/Italy), The Story of the Weeping Camel (Germany/Mongolia), En El Septimo Dia (USA), La Cienaga (Argentina), and March of the Penguins (France) waddling into series' end on August 21. Each film's culture of origin will be reflected in the food vendors on hand each evening. Plus, there will be live entertainment before each screening. 32-01 Vernon Boulevard, 718-956-1819 x105, socratessculpturepark.org
Pier 1 Picture Show at Riverside Park
The Upper West Side will get a screening series on the banks of the Hudson River this July and August. Come on Wednesdays at sunset for a Pier 1 Picture Show, featuring a mix of popular independent and family-friendly films. Beginning July 10 and ending August 21, the film line-up is as follows: O, Brother, Where Art Thou?, The Darjeeling Limited, Ferris Bueller's Day Off, Little Miss Sunshine, Kubo and the Two Strings, Life of Pi, and The Secret Life of Walter Mitty. The lawn will open each Wednesday night at 6:30pm, and films will begin at 8:30pm. Pier 1 at W 70th St., 212-870-3070, nycgovparks.org
Movies Under the Stars in NYC Parks
NYC Parks & Recreation will be showing Movies Under the Stars throughout the summer at parks throughout the five boroughs. Upcoming titles include Spider-Man: Into the Spider-Verse on May 17 in The Bronx's Van Cortlandt Park; The Lego Ninjago Movie in Staten Island, May 24; Christopher Robin in Soho's Passannante Ballfield on May 25; and Avengers: Infinity War in East Harlem on June 8. Screenings will occur throughout the summer and are free to the public. Various locations, nycgovparks.org
Outdoor Cinema at Parklife
Brooklynites, gather! The outdoor event space at Parklife is screening movies May 8 through September 25 in Gowanus. Come every Wednesday for some tacos while you watch films like Major League (May 8), Office Space (June 5), Waiting for Guffman (July 24), and The Princess Bride (August 21). Screenings begin 8pm, weather permitting. 636 DeGraw St., parklifebk.com
Central Park Film Festival
The Central Park Film Festival will sweep Sheep Meadow once again throughout the month of August. This yearly film series screens nightly films during a special week during New York's dog days. The line-up and schedule have yet to be announced, but last year saw a diverse collection of films beginning with Hair and ending with The Muppets Take Manhattan. All screenings will begin at 8pm. Sheep Meadow south of 72nd Street Cross Dr., centralpark.com
Flicks on the Beach at Coney Island
After a day of thrills at Luna Park and the New York Aquarium, stick around and claim a spot on the sand for Coney Island Flicks on the Beach. Happening Mondays throughout the summer, this annual tradition will show family-friendly movies at sundown around 8pm. Check the website for an upcoming lineup of films. 1001 Boardwalk West, 718-594-7895, coneyflicks.com
Throwback Thursday Movie Nights at Union Square Park
In August, watch classic films under the stars at Union Square Park! Thursday, August 1st, sit back and enjoy Space Jam; the flick for August 8th is Ghostbusters. Guests can enjoy pizza from Bocce USQ and complimentary drinks and popcorn from Pret a Manger! Other snacks will be available from Whole Foods Union Square, too. Union Square Park, summerinthesquare.nyc