It may be the depth of winter in New York, but you'll find plenty of possibilities for warmth during 2020 Restaurant Week. Some 365 NYC restaurant participate, rolling out a very affordable red carpet with three-course specials for both lunch and dinner. The cost is a fraction of what you might find other weeks—$26 for lunch and $42 for dinner (not including tax and tip). We've got the best of New York's 2020 winter Restaurant Week, but don't wait too long: the specials start on Tuesday, January 21st, and end Sunday, February 9th.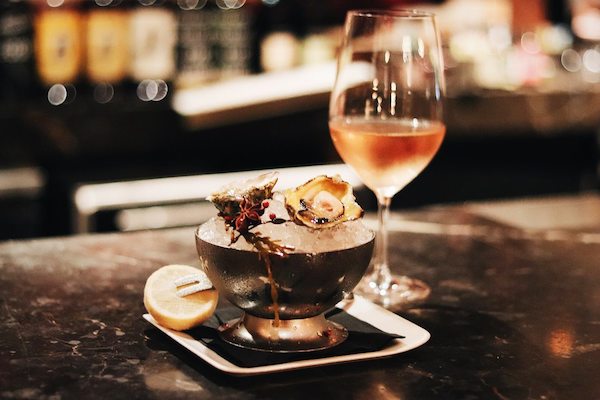 LDV Hospitality and Chef-Partner Marc Forgione capture the nostalgic glamour of New York City and its iconic steakhouses with American Cut. For Restaurant Week 2020, they'll be rolling out a sophisticated dinner menu (good Monday through Friday) at their midtown and Tribeca locations. Start off with the OG 1924 Hotel Caesar, a braised BLT bite, or sweet potato chowder. Entrees bring four choices, a petit filet, "chicken under a brick," cedar-planked salmon, or roasted cauliflower steak with chimichurri and smoked sea salt. A choice of sides and desserts is included as well. American Cut Tribeca, 363 Greenwich St. (btw. Harrison & Franklin Sts.), 212-226-4736, americancutsteakhouse.com/tribeca. American Cut Midtown, 109 E. 56th St. (btw. Park and Lexington Aves.), 212-388-5277, americancutsteakhouse.com/midtown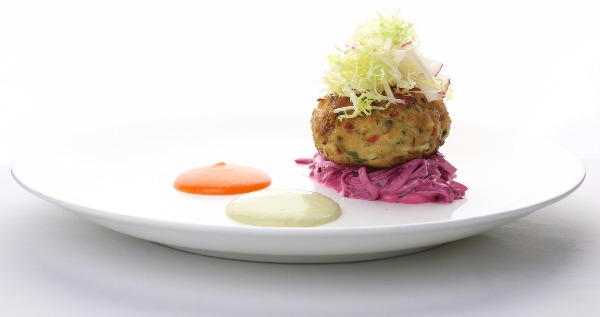 The 2019 Concierge Choice Awards winner for Best Restaurant Experience, Benjamin Prime, combines modern elegance with traditional steakhouse classics. For Restaurant Week 2020 enjoy a luxurious lunch that starts off with appetizers like lobster bisque, crab cake ($5 supplement), or a bacon and bleu cheese wedge salad; mains include a USDA Prime Junior New York sirloin, soy-glazed salmon, and cavatappi pasta with beef Bolognese. 23 E. 40th St. (btw. Park & Madison Aves.), 212-338-0818, benjaminsteakhouse.com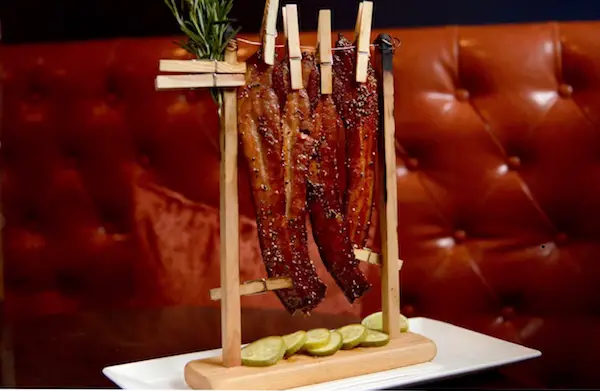 The all-new David Burke Tavern is a modern American restaurant by award-winning celebrity chef David Burke. A stately townhouse setting showcases Burke's creative, contemporary approach to classic fare—often with showstopping presentations. For Restaurant Week, you can enjoy lunch, dinner, and Sunday brunch specials. Burke's famous Clothesline Maple Candied Bacon, above, is available as a table share starter. Also available: Steamed Angry Lobster Dumplings, "canned" tuna poke, celery root ravioli, roasted branzino, and the three-way "duck, duck, duck," bringing together roasted breast, dumpling, and confit fried rice. 135 E. 62nd St. (btw. Lexington & Park Aves.), 212-988-9021, davidburketavern.com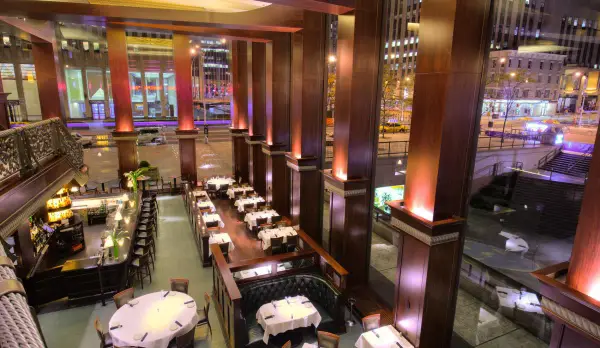 Del Frisco's Double Eagle Steakhouse boasts a sophisticated space that reflects the energy, vibrancy, and romanticism of the city. Excellent service combines with generous portions of legendary steaks and seafood. For Restaurant Week, Del Frisco's will offer a special lunch, available Monday through Friday. 1221 Ave. of the Americas (entrance on 49th St.), 212-575-5129, delfriscos.com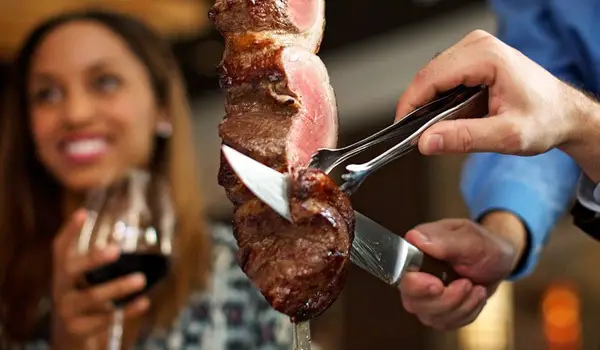 Never show up at a Brazilian steakhouse without an appetite, especially if it's Fogo de Chão. From Monday to Friday they'll be marking Restaurant Week with a $42 dinner. Look for their famous Market Table & Feijoada Bar (feijoada is a traditional black bean stew with sausage), and continuous tableside service of fire-roasted meats. Let the unlimited beef ancho, fraldinha, costela, filet mignon, picanha, and alcartra, and more fill you up. There are some tasty sides as well, and you get a choice of New York cheesecake, chocolate mousse cake, or Key lime pie for dessert. Mention "Restaurant Week" to receive special pricing. 40 W. 53rd St. (btw. Fifth & Sixth Aves.), 212-969-9980, fogo.com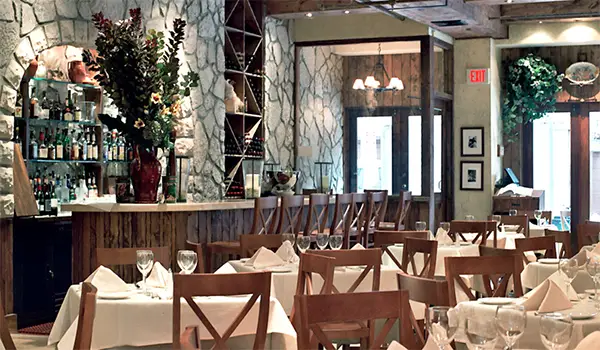 "A farmhouse in the middle of Manhattan," La Masseria offers classic Italian dishes from the Puglia region of Italy, utilizing the freshest natural ingredients. See for yourself at Restaurant Week (lunch and dinner every day but Monday), when you can choose from soup, salad, or a homemade stuffed mozzarella of the day for antipasti, followed by homemade gnocchi, grilled salmon, or grilled chicken with braised leeks. Espresso tiramisu or mixed berries and passion fruit sorbet will be your dilemmas for dessert. 235 W. 48th St. (btw. Broadway & Eighth Ave.), 212-582-2111, lamasserianyc.com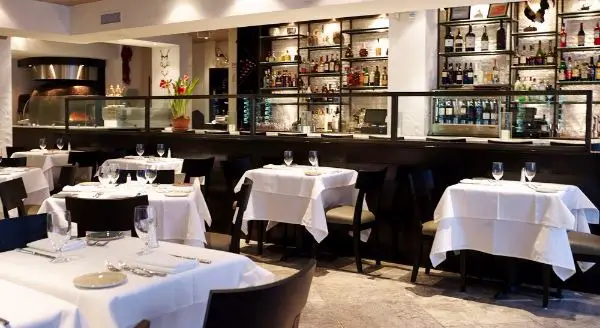 Executive chef Pino Coladonato does not disappoint with his wide-ranging and flavor-infused spinoff of La Masseria. Masseria dei Vini will be serving authentic Italian favorites at Restaurant Week. 235 W. 48th St. (btw. Broadway & Eighth Ave.), 212-582-2111, lamasserianyc.com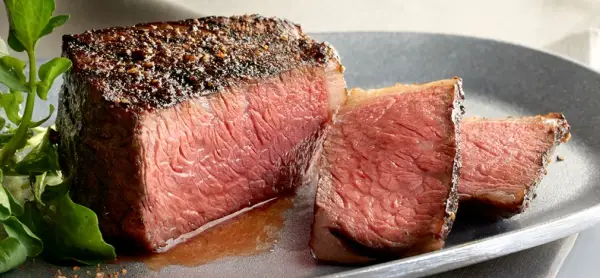 Beef, it's what's for Restaurant Week dinner. Morton's The Steakhouse.
Famous for USDA prime-aged beef, fresh seafood, fine wine, and elegant desserts, Morton's The Steakhouse is the ideal place for a memorable meal. Restaurant Week sees lunch and dinner menus with entrees like double-cut prime pork chops and shrimp scampi, with lobster bisque and Caesar salad on the appetizers. Save room for dessert: options include Key Lime pie, hot chocolate cake, and double chocolate mousse. 551 Fifth Ave. (on 45th, btw. Fifth & Madison Aves.), 212-972-3315; Morton's (World Trade Center), 136 Washington St. (btw. Albany & Thames Sts.), 212-608-0171, mortons.com/newyork
Now open near Bryant Park, Paloma at Hotel Hendricks offers the perfect mix of flavors. Before a show or in the middle of a shopping spree, stop by this stylish pan-Latin eatery for a meal by Chef PJ Calapa. For Restaurant Week 2020 look for lunch and dinner options like passion fruit and red snapper ceviche or chicken tortilla soup for appetizers; and grilled chicken, branzino with orange emulsion and oregano, or a short rib al pastor for entrees. Dinner includes a third course of dessert: a churro sundae with dulce de leche gelato, Chantilly, and salsa de chocolate or a Mexican pot de crème with spiced chocolate mousse and candied peanuts. Yum. 25 W. 38th St. (btw. Fifth & Sixth Aves.), 646-933-9040, palomarestaurantnyc.com
Upper West Side favorite The Ribbon presents spit-roasted meats, seafood, and Blue Ribbon classics (they have some of the best chicken in the city) in polished surrounds with rustic touches. For Restaurant Week they'll be rolling out lunch and dinner menus Monday through Friday, with a Sunday dinner menu thrown in as well. Among the highlights: risotto, quinoa bowls, burgers, or branzino for lunch, and lobster and shrimp curry, Amish chicken, a grilled hangar streak, or risotto for dinner. Dinner brings a third course dessert offering, your pick of chocolate rocky road or pumpkin bread pudding with maple ice cream. 20 W. 72nd St. (btw. Columbus Ave. and Central Park W.), 212-787-5656, theribbonnyc.com/restaurant-week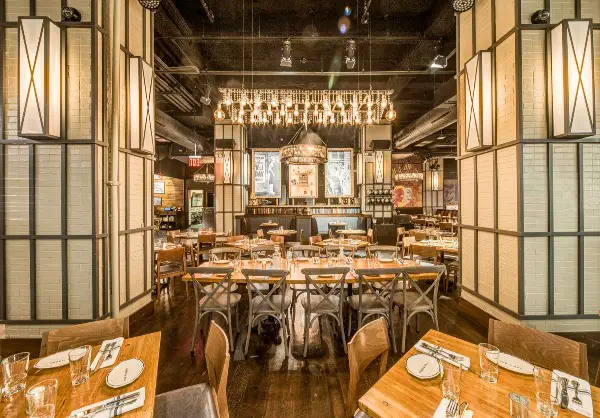 Times Square's newest draw is the midtown edition of The Ribbon. Brothers Bruce and Eric Bromberg, hospitality legends with more than 25 years under their belts, have brought the Theater District a winning combination of elegant-yet-approachable environs and perfectly executed elevated comfort food. For Restaurant Week, the Times Square outpost follows the Upper West Side lead with lunch and dinner menus Monday through Friday plus a Sunday dinner thrown in. Lunch highlights include pumpkin soup, a butter lettuce salad with hearts of palm, shrimp cocktail, or Buffalo-style cauliflower. Entrees will bring seared salmon, vegetable risotto, burgers, or a quinoa bowl. Come dinner, look for starters like roasted winter vegetables, pumpkin soup with caramelized apples, salad, a deviled egg trio, or shrimp scampi. Entrees will hit on lobster and shrimp curry, Amish chicken, a grilled hangar streak, or risotto. For dessert? Choose between chocolate rocky road or a savory-sweet mini monkey bread with salted caramel and vanilla ice cream. 220 W. 44th St. (btw. Seventh & Eighth Aves.), 212-944-2474, theribbonnyc.com/restaurant-week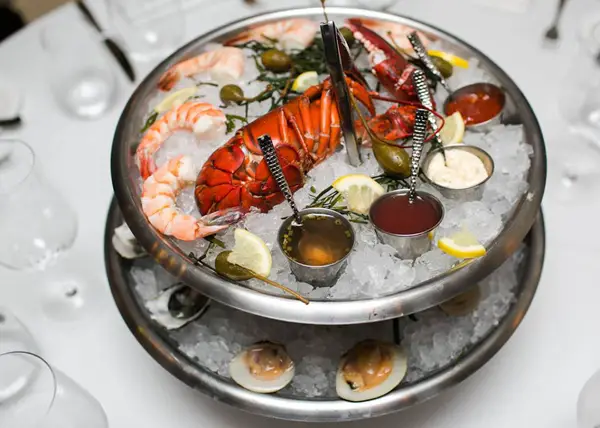 In the fall of 2012, the pros behind midtown's Benjamin Steakhouse dipped their toes in the water with NYC 's The Sea Fire Grill. This seafood-centric offshoot, with a contemporary American seafood menu, provides an elegant-yet-classic experience where consistency is key and service is impeccable. Look for a Restaurant Week lunch menu Monday through Friday that includes starters like Spanish octopus or imported Italian burrata, and entrees like organic Scottish salmon, roasted branzino, fresh pasta with seasonal mushrooms, and a USDA Prime junior New York sirloin. 158 E. 48th St. (btw. Lexington & Third Aves.), 212-935-3785, theseafiregrill.com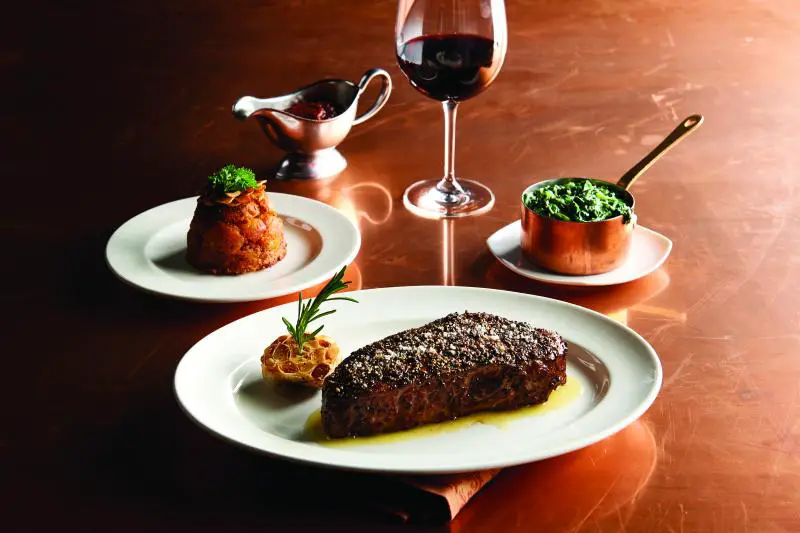 Indulge all your senses when you experience famed New York City steakhouse Strip House. An innovative menu features signature prime cuts of beef, paired with an extensive wine list. The dining room is striking with a siren-red interior and black and white vintage photography. For Restaurant Week, the midtown location will be serving both lunch and dinner. Look for appetizers like a "Waldorf" salad, New England seafood chowder, or salmon tartare. That's followed by entrees like heritage chicken "coq au vin," saffron wild mushroom ravioli, New York demi strip steak, and braised short rib cheesesteak. The downtown location will offer a similar menu (dinner only), augmented by "The Big Strip": a griddled wagyu beef burger and fries. Look for a "Mason jar" root beer float vanilla pudding among the stand-out desserts. (Strip House Speakeasy, adjoining the Strip House 12th Street, will also be participating in Restaurant Week.) Strip House Midtown is located at 15 W. 44th St. Call 212-336-5454 or visit striphouse.com/venues/midtown for reservations; Strip House Downtown is located at 13 E. 12th St. Call 212-328-0000 or visit striphouse.com/venues/downtown for reservations. Strip House Speakeasy, 11 E. 12th St. (btw. Fifth Ave. & University Pl.), 212-838-9197, striphouse.com/venues/speakeasy.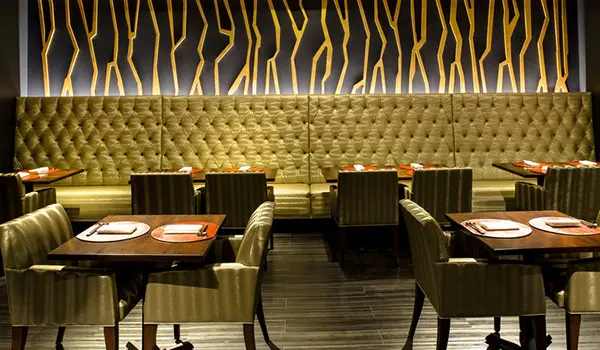 Midtown newcomer Suzuki brings together elegant service, a stylish setting, and the chance to sample authentic Japanese cooking that goes beyond the familiar standbys of less ambitious places. At Restaurant Week, find a three-course $42 dinner that lets you choose among entrees like sashimi, sirloin steak, and grilled hamachi marinated in soy miso. Exclusive for Restaurant Week are special beverage pairings that include a sake flight and a selection of vintages. 114 W. 47th St. (btw. Sixth & Seventh Aves.), 212-278-0100, suzukinyc.com
---
For the complete list of participating restaurants, visit nycgo.com.