It may be the depth of winter in New York, but you'll find plenty of possibilities for warmth during 2019 Restaurant Week. Some 370 NYC restaurant participate, rolling out a very affordable red carpet with three-course specials for both lunch and dinner. The cost is a fraction of what you might find other weeks—$26 for lunch and $42 for dinner (not including tax and tip). We've got the best of New York's 2019 winter Restaurant Week, but don't wait too long: the specials start on Monday, January 21st, and end Friday, February 8th.
The 2017 Concierge Choice Awards winner for Best New Restaurant, Benjamin Steakhouse Prime, combines modern elegance with traditional steakhouse classics. For Restaurant Week 2019 enjoy a luxurious lunch that starts off with appetizers like lobster bisque, crab cakes, or a bacon and bleu cheese wedge salad; mains include a USDA Prime Junior New York sirloin, soy-glazed salmon, and cavatappi pasta with a yellowfin tuna Bolognese. 23 E. 40th St. (btw. Park & Madison Aves.), 212-338-0818, benjaminsteakhouse.com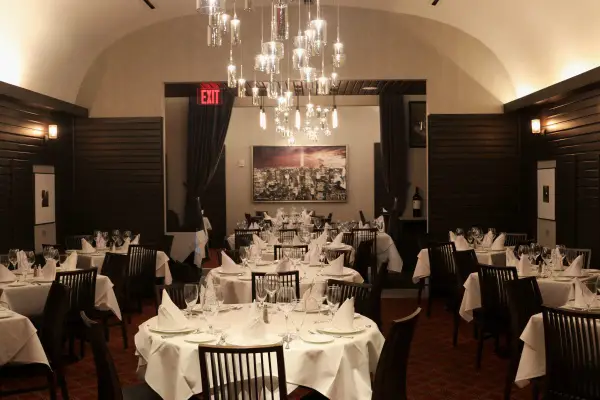 Academy award-nominated actor Chazz Palminteri has partnered up with Empire Steak House to bring the best of homestyle Italian cooking to Midtown Manhattan. For Restaurant Week, Chazz Palminteri Italian Restaurant will be serving special lunch and dinner menus, with the option for manager-selected $45 wine bottles. Look out for the likes of fried calamari, pork scaloppini, chicken Parmigiano, and calamari. Dinner dessert temptations include cheesecake, tiramisu, cannolis, and gelato. 30 W. 46th St. (btw. Fifth & Sixth Aves.), 212-355-5540, chazzpalminterinyc.com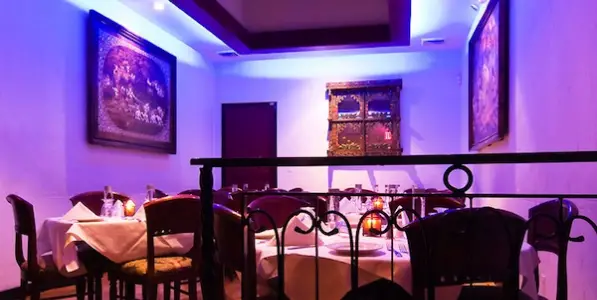 Darbar boasts some of New York City's most authentic Indian food at more than reasonable prices. For Restaurant Week, look for a special four-course prix fixe that includes your choice of soup, appetizers like kebab or samosa, entrees like chicken tikka masala, lamb rogan josh, eggplant bharta, salmon tikka, and saag paneer, and desserts like mango mousse cake. The dinner special is offered Monday through Friday nights, with Sunday nights thrown in as well. 152 E. 46th St. (btw. Third and Lexington Aves.), 212-681-4500, darbarny.com
Fine Indian dining in an elegant setting is what you'll find at Midtown East's Darbar Grill. Great ambience and service complement an impressive range of seafood, chicken, goat, and vegetarian entrees. For Restaurant Week, Darbar Grill will be joining its sibling Darbar in serving dinner specials Monday through Friday nights, with Sunday nights thrown in as well. 157 E. 55th St. (btw. Third and Lexington Aves.), 212-751-4600, darbargrill.com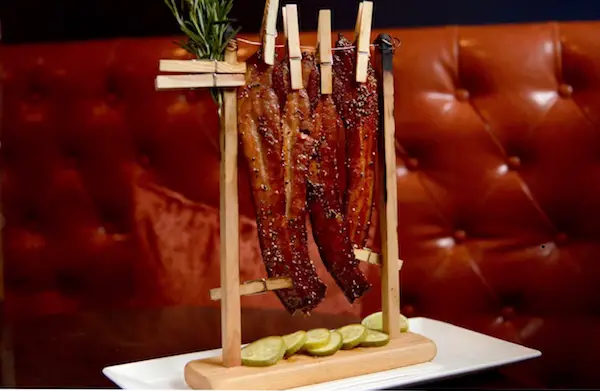 The all-new David Burke Tavern is a modern American restaurant by award-winning celebrity chef David Burke. A stately townhouse setting showcases Burke's creative, contemporary approach to classic fare—often with showstopping presentations. For Restaurant Week, you can enjoy lunch, dinner, and Sunday brunch specials. Burke's famous Clothesline Maple Candied Bacon, above, is available as a table share starter. Also available: pastrami salmon falafel, steamed angry lobster dumplings, tuna crudo, roasted branzino, ginger salon, and "duck, duck, duck," a three-way of BBQ wing, roast breast, and dumpling. 135 E. 62nd St. (btw. Lexington & Park Aves.), 212-988-9021, davidburketavern.com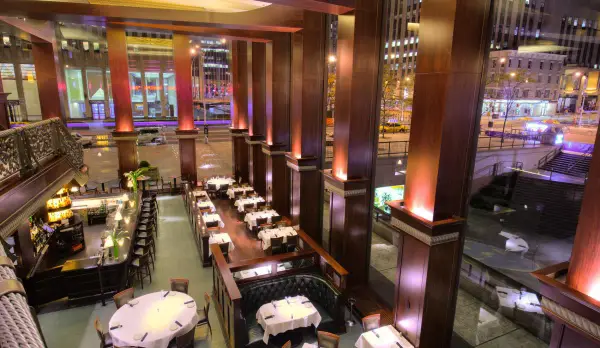 Del Frisco's Double Eagle Steakhouse boasts a sophisticated space that reflects the energy, vibrancy, and romanticism of the city. Excellent service combines with generous portions of legendary steaks and seafood. For Restaurant Week, Del Frisco's will offer a special lunch, available Monday through Friday. Look for lobster bisque and a classic Caesar salad among the appetizers and wagyu beef French dip, filet mignon, or North Atlantic salmon among the entrees. 1221 Ave. of the Americas (entrance on 49th St.), 212-575-5129, delfriscos.com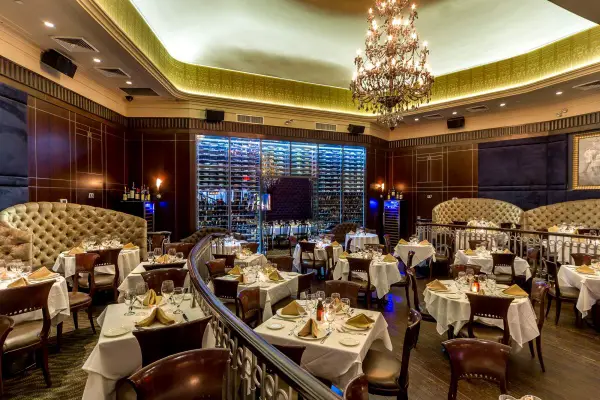 Built by a trio of brothers who learned their trade at the legendary Peter Luger Steakhouse, Empire Steak House shows off the finest cuts of steaks, the freshest seafood, and a premium selection of wine. There are two convenient locations in midtown: the East Side near Grand Central and the West Side in the Theatre District. For Restaurant Week, look for prix fixe temptations like extra-thick sizzling Canadian bacon, fried calamari, filet mignon, rib eye, lobster ravioli, and New York sirloin. Manager-selected bottles of wine are just $45 each. 151 E. 50th St. (btw. Third & Lexington Aves.), 212-582-6900; 237 W. 54th St. (btw. Broadway & Eighth Ave.), 212-586-9700, empiresteakhousenyc.co

"A farmhouse in the middle of Manhattan," La Masseria offers classic Italian dishes from the Puglia region of Italy, utilizing the freshest natural ingredients. See for yourself at Restaurant Week, when you can choose from soup, salad, or a homemade stuffed mozzarella of the day for antipasti, followed by homemade ravioli, branzino, or chicken with braised leeks. Chocolate almond cake or lemon sorbet will be your dilemmas for dessert. 235 W. 48th St. (btw. Broadway & Eighth Ave.), 212-582-2111, lamasserianyc.com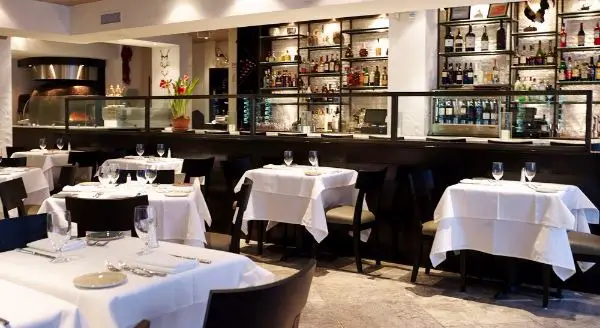 Executive chef Pino Coladonato does not disappoint with his wide-ranging and flavor-infused spinoff of La Masseria. Masseria dei Vini will be serving authentic Italian favorites for lunch and dinner at Restaurant Week. Look for starters like golden-baked calamari or a homemade stuffed mozzarella of the day, followed by entrees like homemade gnocchi, broiled herbed fish, or pizza Margherita. Save room for dessert: delizia al limone, a lemon-glazed custard sponge cake, or mixed berries with passion fruit sorbet. 235 W. 48th St. (btw. Broadway & Eighth Ave.), 212-582-2111, lamasserianyc.com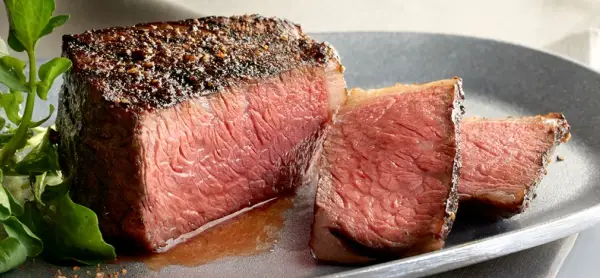 Beef, it's what's for Restaurant Week dinner. Morton's The Steakhouse.
Famous for USDA prime-aged beef, fresh seafood, fine wine, and elegant desserts, Morton's The Steakhouse is the ideal place for a memorable meal. Restaurant Week sees lunch and dinner menus with entrees like double-cut prime pork chops and shrimp scampi, with lobster bisque and Caesar salad on the appetizers. Save room for dessert: options include Key Lime pie, hot chocolate cake, and double chocolate mousse. 551 Fifth Ave. (on 45th, btw. Fifth & Madison Aves.), 212-972-3315; Morton's (World Trade Center), 136 Washington St. (btw. Albany & Thames Sts.), 212-608-0171, mortons.com/newyork
In Neapolitan dialect, the word "obicà" translates as "here it is," and if you're looking for some of the freshest and most authentic Italian in New York City, point yourself to Obicà Mozzarella Bar Pizza e Cucina, where you'll find it served right before your eyes. A mozzarella sampler leads off the Restaurant Week dinner appetizer list, joined by the likes of house meatballs or beef tartare. Black truffle pizza, tagliata, a wild board ragu, and a shrimp and asparagus taglierini are among the entree highlights. 928 Broadway (btw. 21st & 22nd Sts.), 212-777-2754, obica.com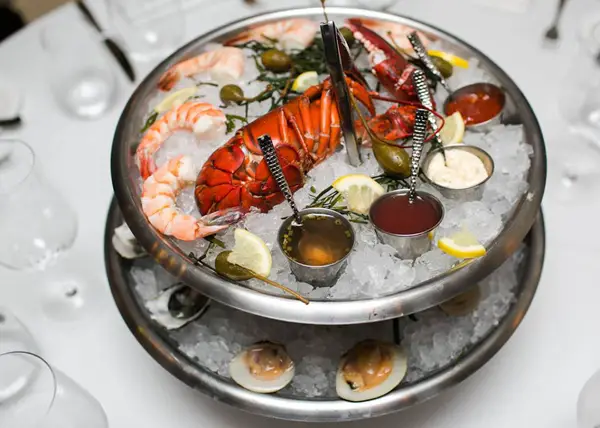 In the fall of 2012, the pros behind midtown's Benjamin Steakhouse dipped their toes in the water with NYC 's The Sea Fire Grill. This seafood-centric offshoot, with a contemporary American seafood menu, provides an elegant-yet-classic experience where consistency is key and service is impeccable. Look for a Restaurant Week lunch menu Monday through Friday that includes starters like Spanish octopus or imported Italian burrata, and entrees like organic Scottish salmon, roasted branzino, fresh pasta with crab and clam, and a USDA Prime junior New York sirloin. 158 E. 48th St. (btw. Lexington & Third Aves.), 212-935-3785, theseafiregrill.com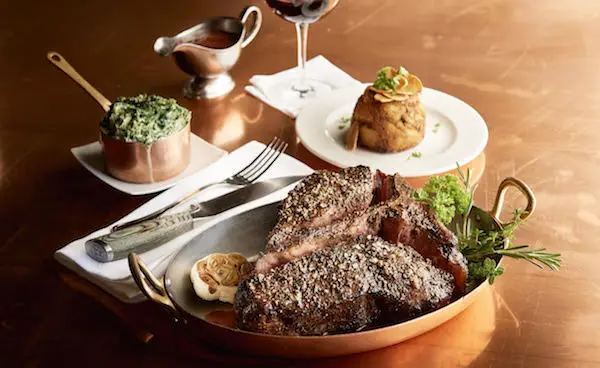 Indulge all your senses when you experience famed New York City steakhouse Strip House. An innovative menu features signature prime cuts of beef, paired with an extensive wine list. The dining room is striking with a siren-red interior and black and white vintage photography. For Restaurant Week, the midtown location will be serving both lunch and dinner. Look for appetizers like sweet dumpling squash soup and salmon carpaccio, followed by entrees like dry-aged New York strip, a wagyu burger with black truffle aioli, and pan-seared red snapper. (Strip House Speakeasy, adjoining the famous Greenwich Village steakhouse Strip House 12th Street, will also be participating in Restaurant Week.) 15 W. 44th St. (btw. Fifth & Sixth Aves.), 212-336-5454, striphouse.com/venues/midtown; Strip House Speakeasy, 11 E. 12th St. (btw. Fifth Ave. & University Pl.), 212-838-9197, striphouse.com/venues/speakeasy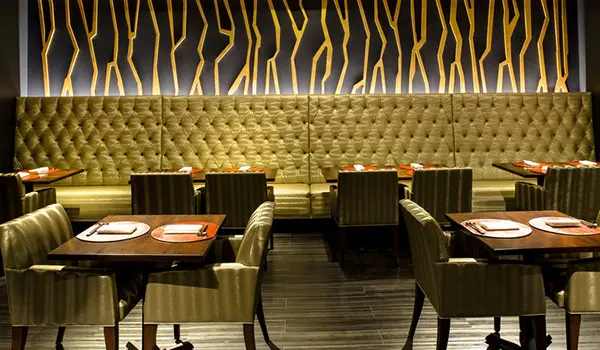 It's always exciting to open up a new frontier of experience, like the Japanese haute cuisine known as kaiseki. Midtown newcomer Suzuki is one of the few places in New York to offer kaiseki, showcasing menus of eight or more interconnected courses. At Restaurant Week, take advantage of lunch and dinner specials that will let you try out options like uni mousse, snow crab with seaweed, sashimi, grilled Spanish mackerel, and Wagyu steak. 114 W. 47th St. (btw. Sixth & Seventh Aves.), 212-278-0100, suzukinyc.com
Outstanding fine modern American cuisine with a Mediterranean twist awaits at Upper East Side newcomer Zavo. For Restaurant Week, they'll be serving a weeknight dinner from 5:30-10:30pm. Start off with your pick of soup, salad, mezze plate, crab cake, tuna tartare, mussels, charred octopus, or crispy calamari. That's followed by the likes of lamb chops, brick chicken, king salmon, and a black sea bass filet with lemon, orange, and brown butter chives. 1011 Third Ave. (60th St.), 212-753-5500, zavonyc.com
---
For the complete list of participating restaurants, visit nycgo.com.