FEBRUARY COMINGS & GOINGS ON BROADWAY
Historically, February is one Broadway's quieter months, sandwiched between January's exodus of shows (holiday and otherwise) and March's tsunami of new arrivals. But clearly, 2023 is not resting on that M.O. Productions set to vamoose last month are hanging on by popular demand, while a sizable collection of new shows are making this the month to test the preview waters. Here the latest on exits, entrances, and extensions.
Richard Greenberg's Take Me Out wraps up its limited engagement on February 5th following a winning streak that includes 2022's Best Revival of a Play Tony Award. Leaving their bullpen mark on America's favorite pastime are stars Jesse Williams, who traded his Grey's Anatomy scrubs for star baseball player Darren Lemming's uniform, and Jesse Tyler Ferguson (Modern Family), who picked up a Tony for his portrayal of Lemming's investment counselor Mason Marzac. Nail tickets to the tail end of this winning season if you can.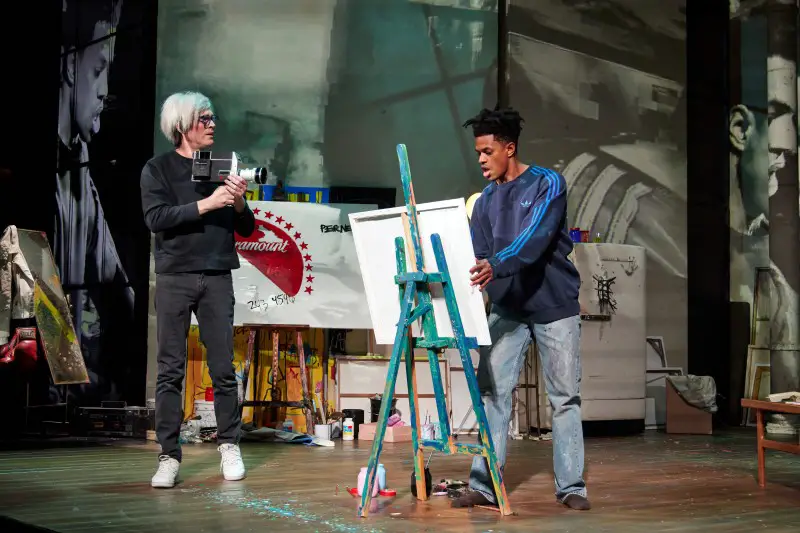 Paul Bettany and Jeremy Pope. Photo credit © Jeremy Daniel, 2022.
If you've yet to see Anthony McCarten's amazing The Collaboration, a final extension has your back—at least until February 11th when it ends its far-too limited run. Oscar nominee McCarten (The Two Popes; Bohemian Rhapsody) and director Kwame Kwei-Armah (Artistic Director of London's Young Vic), jettison audiences into a tornado of genius, style, and temperament. Actors Paul Bettany (The Avengers, WandaVision) and Jeremy Pope (Choir Boy, Ain't Too Proud) channel iconic artists Andy Warhol and Jean-Michel Basquiat with eerie accuracy, the result being a compelling encounter that reads like a fly-on-the-wall flashback to 1984.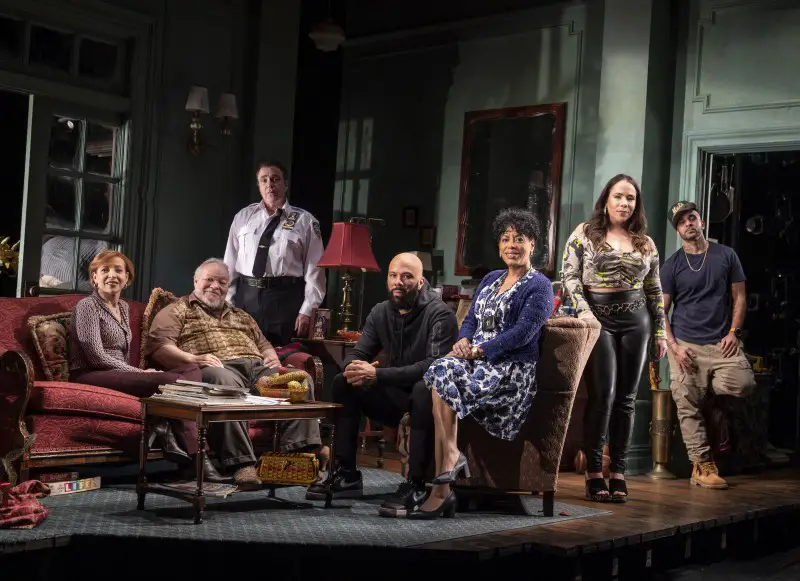 (L to r): Elizabeth Canavan, Stephen McKinley Henderson, Michael Rispoli, Common, Liza Colón-Zayas, Rosal Colon, Victor Almanzar in BETWEEN RIVERSIDE AND CRAZY. Photo by Joan Marcus 2022.
Another extension, this one through February 19th: Stephen Adly Guirgis' Pulitzer Prize-winning play, Between Riverside and Crazy is a jaw-dropping dark comedy that circles a dying breed: a rent stabilized apartment in Manhattan. It's within this setting that an unpredictable assortment of characters orbit ex-cop Walter "Pops" Washington (Stephen McKinley Henderson), not the least of which is his son, Junior, played by Oscar, Emmy, and Grammy-winning artist/actor/author, Common. Directed by Austin Pendleton, the audience is continually ambushed as situations and attitudes morph from scene to scene.
OPENING IN FEBRUARY
Pictures From Home – Currently in previews, this Broadway premiere, directed by Tony winner Bartlett Sherr, showcases three of theatre's most magnetic performers: Tony winners Nathan Lane & Danny Burstein, and Olivier winner Zoë Wannamaker. A masterclass in nostalgia and humor based on Larry Sultan's photo memoir, PFH has been adapted to the stage by Sharr White, who notes: "This play is my exploration of Larry's exploration. But take one further step with me: it also represents these extraordinary actors, along with our director, interpreting that exploration: Larry's pictures, his parents' images, this play, all further interpreted by you."
BEGINNING PREVIEWS IN FEBRUARY
By Philip Romano - Own work, CC BY-SA 4.0
February 13th:  A Doll's House– Playwright Amy Herzog's revamp of Henrik Ibsen's controversial 19th-century drama is slated for some major-league attention in a season where "reimagined" is the word du jour. Drawing power comes from its star, Oscar-winner Jessica Chastain, but the show's Tony-nominated director, Jamie Lloyd (Betrayal) offers another level of audience seduction with his signature innovation that's made its mark on today's theatrescape.
February 17th:  Bad Cinderella – Lots of positive buzz for this twist on the oft-told fairy tale by Andrew Lloyd Webber (music), Oscar winner Emerald Fennell (book), and Tony winner David Zippel (lyrics). It debuted in London's West End to high praise as just plain Cinderella, but what heroine doesn't want to make it…Bad?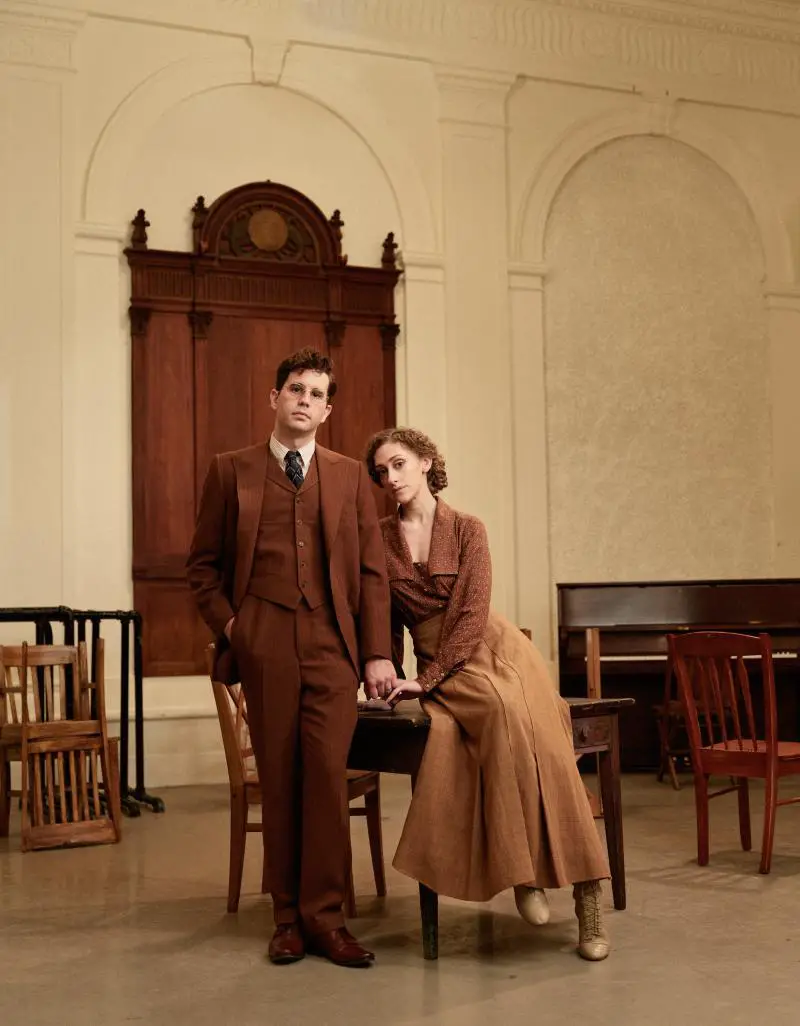 Parade, by Emilio Madrid.
February 21st: Parade – Tony winner Ben Platt (Dear Evan Hansen) and The Cher Show's Micaela Diamond reprise their acclaimed performances from last November's limited City Center engagement. Inspired by actual events, this celebrated musical—co-conceived by the legendary Harold Prince—boasts a book by Pulitzer/Tony/Oscar-winning writer Alfred Uhry and score by Tony winner Jason Robert Brown. The production's 33-person casts also includes Tony nominees Howard McGillin (Anything Goes) & Sean Allan Krill (Jagged Little Pill).
February 26th: Sweeney Todd – Stephen Sondheim's Demon Barber of Fleet Street is back in hot-blooded, full-bodied musical format, the score performed as it was in the Tony-winning original 1979 Broadway production. The current cast stars actor/multi-platinum recording artist Josh Groban (Natasha, Pierre & The Great Comet of 1812) in the title role, alongside Tony-winner Annaleigh Ashford's (You Can't Take It With You; Kinky Boots) pie-baking Mrs. Lovett. The cast also includes Tony winner Ruthie Ann Miles (The King and I), and Stranger Things actor Gaten Matarazzo, who made his Broadway debut back in 2011 in Priscilla Queen of the Desert.
EDDIE IZZARD GOES TO THE DICKENS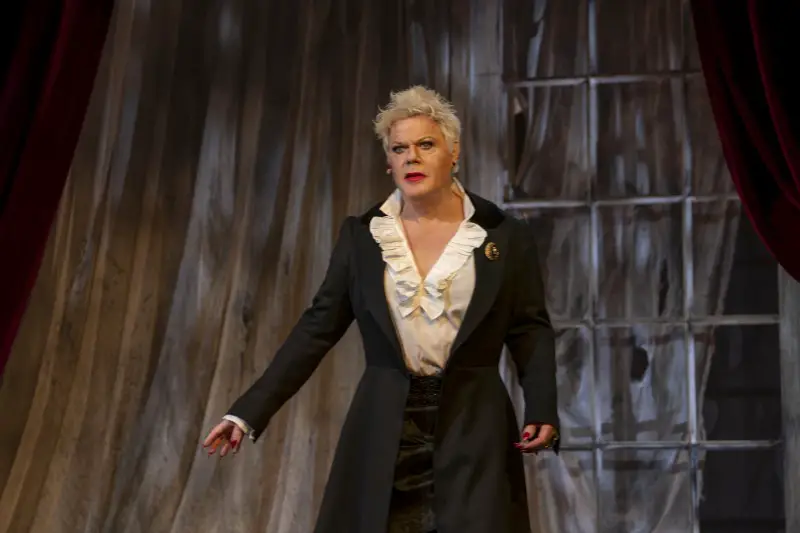 Photo: Amanda Searle.
Charles Dickens' Great Expectations. A 19th-century classic novel spun into Izzard gold as Eddie embodies 19 characters from the Dickens classic at The Greenwich House Theater (27 Barrow St.) Playing through February 11th.  Running time: Approximately 2 hrs. & 15 mins.; curtain at 7pm.
On February 7th, 1812, Charles Dickens was born.
On February 7th, 1962, Eddie Izzard was born.
Upon discovering the to-the-day 150 parallel with Dickens, Eddie, who is dyslexic, picked up Great Expectations and was moved to turn the novel into a solo performance.
Bonus: To further celebrate the February 7th birthday connection, on that date Eddie will move uptown for a 10pm performance at The Morgan Library and Museum (225 Madison Ave.) Perks for this special (limited availability) event, with proceeds going to Covenant House and The Morgan, include cake and drinks with Eddie during intermission and a post-performance Q&A.
BROADWAY LATEST NEWS
It's inevitable, when a show makes its mark as a bona fide hit, it will be around for a while… just ask Aladdin, The Book of Mormon, Hamilton, or The Lion King. It also means new company members will rotate in as their counterparts move on to other projects. Here are some recent cast changes, both current and upcoming. And, of course, new blood is always an excellent excuse to revisit a favorite show!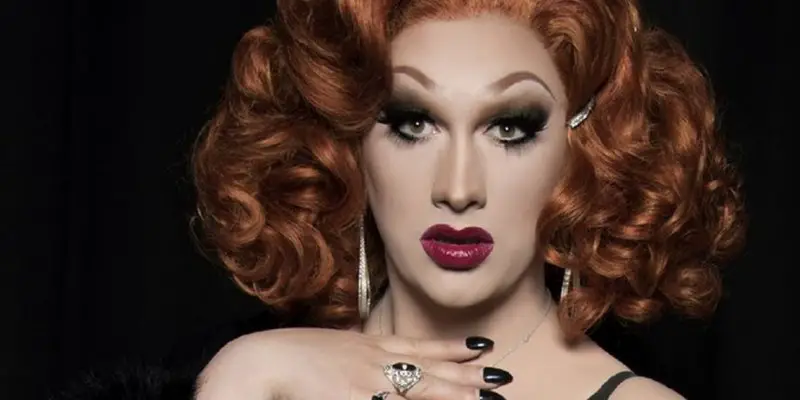 Over at Chicago, two-time winner of RuPaul's Drag Race, Jinkx Monsoon recently began a limited eight-week engagement as Matron 'Mama" Morton—a groundbreaking turn that establishes her as the first drag queen to play the role on Broadway. But if you want to see history being made, I suggest you act fast since Monsoon is only slated to rule the 1920s Cook County Jail roost through March 12th.
On stage at the Gershwin Theatre, Brittney Johnson will take her final bow as Glinda in Wicked on February 12th. Waiting in the wings to step into the way-Popular role is McKenzie Kurtz, who last appeared on Broadway as Anna in Disney's Frozen. She joins a starry cast that includes two Tony winners—Cleavant Derricks (The Wizard) and Michele Pawk (Madame Morrible)—Tony nominee Clifton Davis (Doctor Dillamond), and an equally impressive young cast featuring Talia Suskauer as Elphaba, James D. Gish as Fiyero, Mikayla Renfrow as Nessarose, and Michael Wartella as Boq.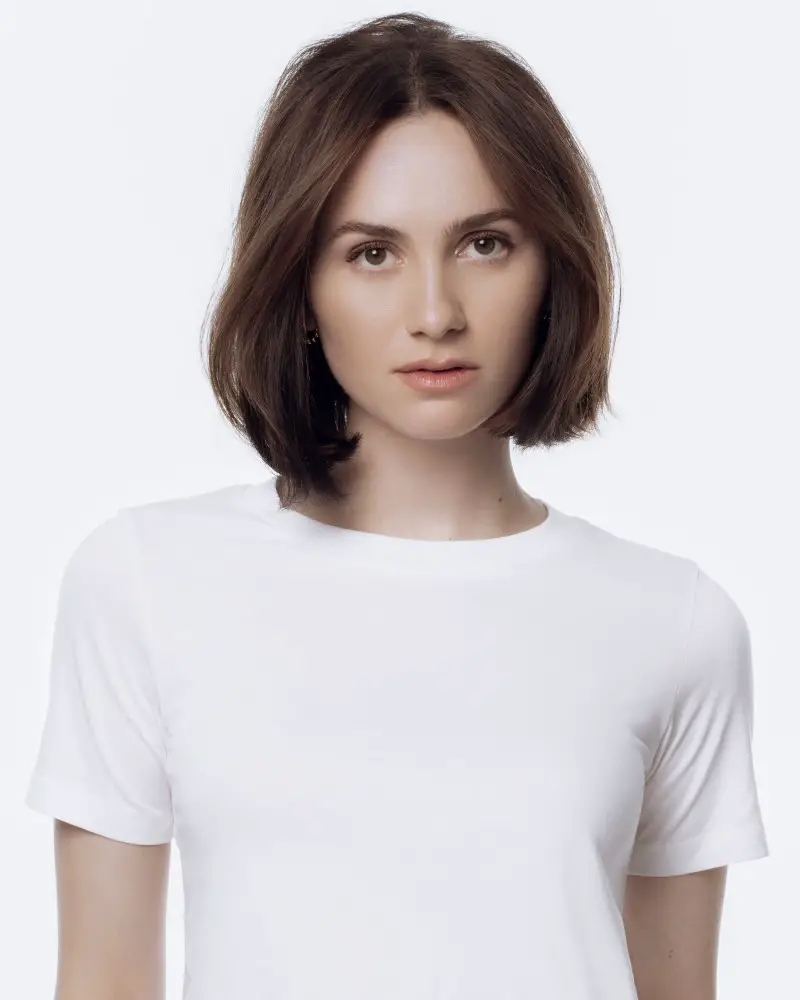 Long-running Off-Broadway revival, Little Shop of Horrors, is also into some noteworthy cast changes, including Dear Evan Hansen alum D'Kaylah Unique Whitley as Ronnette, and the return of Bryce Pinkham to the role of Dr. Orin Scrivello, D.D.S. on January 24th.  And on February 7th, Maude Apatow (HBO's Euphoria; Netflix's Hollywood) takes over as leading lady Audrey (through April 2nd), playing opposite Company Tony-winner Matt Doyle's Seymour.
"We are overjoyed to welcome another incredible performer to the show. With her beautiful voice and immense talent, we cannot wait to see Maude light up the stage alongside Matt Doyle's brilliant portrayal of Seymour," said producer Robert Ahrens, on behalf of his partners. "Audiences are also really in for a treat with D'Kayla's joyous & spunky Ronnette, and Bryce's hilarious Dr. Orin Scrivello is not to be missed."
Added director Michael Mayer, "It delighted me to learn that, as a child, Little Shop was [Maude's] gateway into her lifelong love of performing, and that this show gets to be her professional stage debut. We're thrilled to have her become a part of the Little Shop legacy."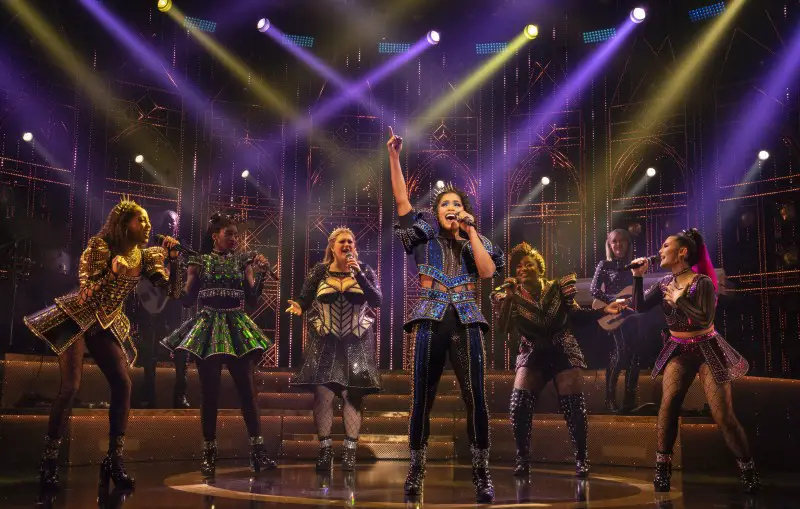 Photo: Joan Marcus.
Meanwhile, moving into Broadway's newly-christened Lena Horne Theatre as of this past December, were a fresh collection of SIX…Henry XIII wives, that is. Hailee Kaleem Wright (Paradise Square) is #1-Catherine of Aragon; Leandra Ellis-Gaston (Tina: The Tina Turner Musical) is #2-Anne Bolelyn; Bella Coppola in her Broadway debut is #3-Jane Seymour; Nasia Thomas (Caroline or Change) is #4-Anne of Cleves; Zoe Jensen (Dear Evan Hansen) is #5-Katherine Howard; while Taylor Iman Jones (Head Over Heels), rounds out the marital count as Henry's final (and #6)—Catherine Parr.  
BROADWAY WEEK: WINTER 2023
Big Apple buzz is never buzzier than it is during NYC Broadway Week, a twice a year phenomenon during which theatre lovers are given the opportunity to score 2-for-1 tickets to the hottest shows in the hottest theatre district in the world. But it gets better, since this bi-annual event doesn't run for a single week, but rather four—in this instance, January 17th through February 12th!
The current roster of 22 shows includes a cavalcade of established hits, critically acclaimed newcomers, and (seven!) Tony winners. With so many high-profile options in the mix, I urge you to log onto nycgo.com/broadway-week ASAP—these tickets go fast. Just check out the list below and get ready to fulfill your wildest, and most electrifying, Broadway dreams.
& Juliet
Aladdin
A Beautiful Noise, The Neil Diamond Musical
Between Riverside and Crazy
The Book of Mormon
Chicago
The Collaboration
Funny Girl
Hadestown
Hamilton
Harry Potter and the Cursed Child
Kimberly Akimbo
Leopoldstadt
The Lion King
MJ the Musical
Moulin Rouge!
The Piano Lesson*
Pictures from Home
Six
Some Like It Hot
Take Me Out**
Wicked
*Closing 1/29
**Closing 2/5
THESE JUST IN: A DEBUT
It's no surprise that as soon as theatres become available, new shows line up to move in. The next show to announce its debut is the ferociously farcical Peter Pan Goes Wrong, from (spoiler alert??) the same creators who gave Broadway (and currently Off-Broadway) the unapologetically screwball The Play that Goes Wrong. Previewing on March 17th at the Ethel Barrymore Theatre—following a ten-year string of variations in London (Best New Comedy Olivier Award nominee), tours of the U.K., on the BBC, and in Canada—this slapstick swan dive into J.M. Barrie's world of vengeful pirates and kids who refuse to age comes, like its predecessor, courtesy of "The Cornley Drama Society," whose personal, backstage, and onstage shenanigans proudly collide at a breakneck pace. Official opening is set for April 19th.
OFF-BROADWAY: CELEBRITY CHECK-IN
In case you hadn't heard, Anthony Rapp's Without You, an intimate, memory-infused musical recently kicked off performances at New World Stages. Based on his New York Times best-seller, the solo show, backed by a five-piece rock band, revisits Rapp's trajectory from Starbucks barista to mega-career-break-coup after he was cast in Jonathan Larson's groundbreaking Rent. The show also touches upon the legacy of loss that came with the Larson's death in 1996 at age 35—just prior to the show's first Off-Broadway preview. Notably, Without You features songs from Rent's score as well some of Rapp's original compositions.
Meanwhile, a couple other productions slated to break Off-Broadway ground towards the end of January are The Wanderers by Anna Ziegler, boasting a star turn by Katie Holmes who plays a movie star who puts a famous Jewish writer's marriage to the test – along with his belief that he can write his own future—when she sends him an email. The play, debuting on January 26th at Roundabout Theatre Company's Laura Pels Theatre, is slated to run through March 26th.
Moving from midtown to Chelsea, Irish Repertory's Theatre is getting ready to go all Samuel Beckett with Endgame, the playwright's tragicomedy that strips the idea of survivalism down to four individuals inhabiting an equal parts functioning and dysfunctional room. Absurdist in the purest sense, the one-act stars Tony winner Bill Irwin (Who's Afraid of Virginia Woolf?; Fool Moon); John Douglas Thompson (21 Bridges); Joe Grifasi (Batman Forever); and Patrice Johnson (NYPD Blue; ER). To date, Endgame is scheduled for a limited engagement from January 25th through March 12th.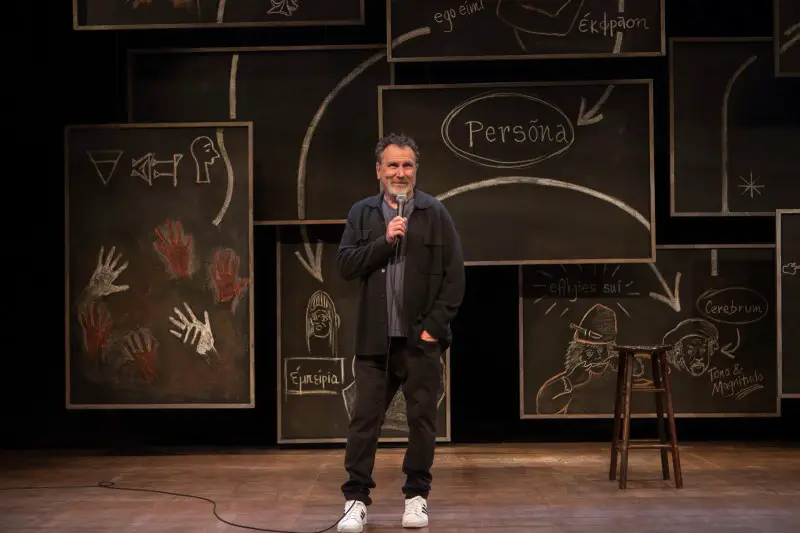 Finally, heading into its final weeks, Colin Quinn: Small Talk at the Lucille Lortel Theatre in the West Village is the sort of stand-up performance you shouldn't hesitate to see before it's too late. "I'm doing this show because I'm fascinated with how personality in general, and individuals in particular, have fed into society," said Quinn, adding "Fascinated might be a strong word." A veteran of a several New York shows, including a couple on Broadway: Colin Quinn: An Irish Wake and Colin Quinn: Long Story Short, he's a comedian's comedian…and a personal favorite. And FYI, Small Talk ends its limited run February 11th.
TALES WITH A TWIST
Arriving last November, the jukebox musical & Juliet capsizes The Bard's drama of feuding families and ill-fated teen lovers by introducing an alternative plot—proposed by Anne Hathaway, a.k.a. Mrs. Shakespeare-—in which the heroine forgoes eternal sleep for a madcap road trip with her nurse and BFF. With a cast featuring Tony winner Paulo Szot (South Pacific), Tony nominee Stark Sands (Kinky Boots), and Lorna Courtney (The Equalizer) in the title role, the show is the ultimate Elizabethan-21st century mashup.
And while we're on the subject of magical "what ifs", Harry Potter and the Cursed Child is, not surprisingly, more than it seems. Yes, it's a stunning theatrical sequel filled with eye-popping visuals, bromance, mystery, and thrilling twists and turns, but thanks to its amazing setting—Broadway's Lyric Theatre —it's also an invitation to explore the wizarding universe firsthand. By downloading the Instagram app, you have the power to conjure the theatre's "Enchanted Ceiling", or a Patronus, and to animate the lobby gallery's portraits. Naturally, photo ops are a given, as are Hogsmeade temptations like Bertie Bott's Every Flavour Beans and Butterbeer. 
Knowing that the Hogwarts Express is exclusive to the Lyric's stage, I should point out that Broadway's theatre district only spans about ten blocks and two avenues with Times Square at its heart—walkable and endlessly diverting (think restaurants, shops, and star-spotting!).
Next stop Hadestown, the Tony and Grammy-winning musical that entwines two mythological love stories into a stunning theatrical experience. On January 4th, with 918 performances under its Broadway belt, the show scooped up bragging rights to the title "longest running show in the history of The Walter Kerr Theatre" when it surpassed previous title-holder Proof. It's a milestone that arrives on the heels of a major cast change.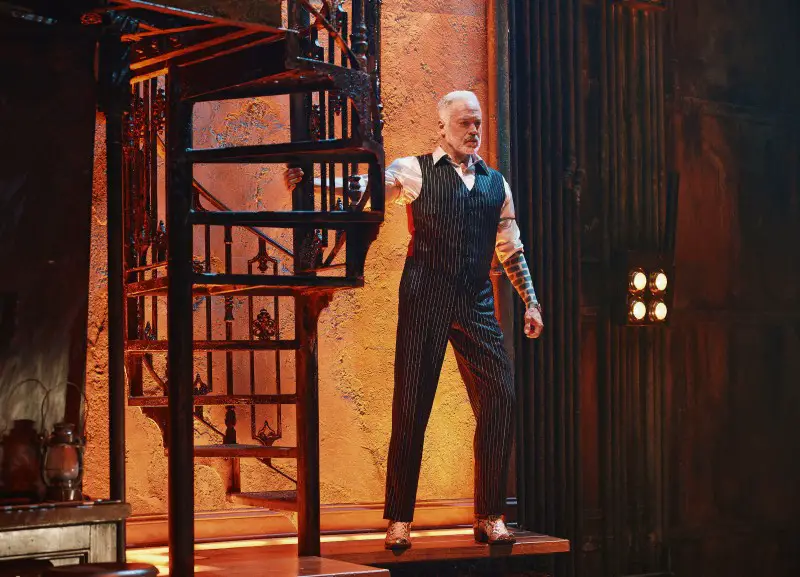 Photo by Emilio Madrid.
Tom Hewitt, who nabbed a Tony nomination in 2001 for his portrayal of Frank N. Furter in The Rocky Horror Picture Show, has picked up the king of the underworld's sulfur-smudged gauntlet from the production's original Hades, Patrick Page, who took his final curtain call on December 31st. Having stepped in for Page briefly when Broadway reopened in 2021, Hewitt's familiarity with the role—coupled with his skill in portraying complex characters with a sinister tinge—makes Hewitt the perfect addition to the production. Still thrilling are original cast members Reeve Carney (Orpheus) and Eva Noblezada (Euridice), as well as more recent costars Jewelle Blackman (Persephone) and Tony-winner Lillias White (Hermes). 
MUSICALLY SPEAKING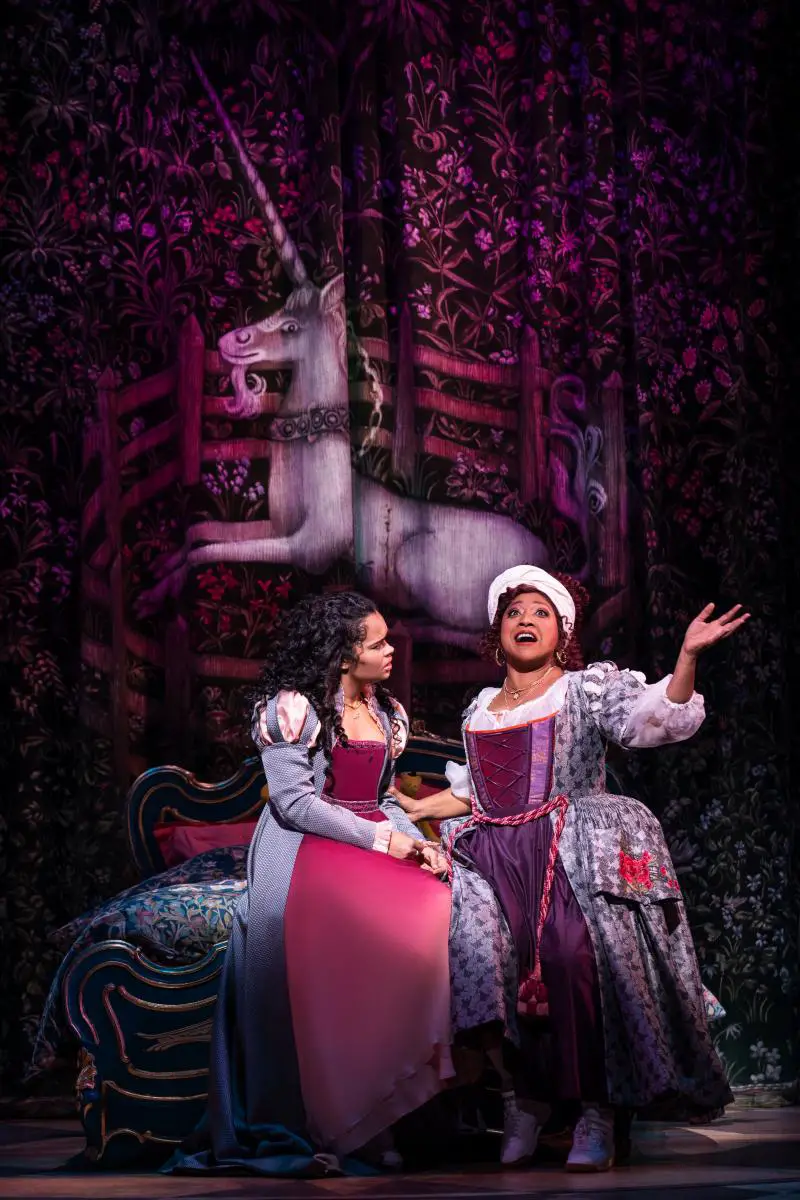 Lorna Courtney and Melanie La Barrie in & Juliet, photo credit Matthew Murphy.
The latest crop of musicals to arrive over the past several months range from the unexpected (Kimberly Akimbo, about an irrepressible girl played by Tony winner Victoria Clark, who's navigating her teens in the body of a 72-year-old), to revisionist (a jukebox flip on Shakespeare's beloved love story courtesy of & Juliet), to pop-icon bio vis-à-vis A Beautiful Noise, The Neil Diamond Musical, starring Tony nominee Will Swenson. 
Also front and center are a couple of high-profile film-to-stage adaptations, the most recent being the Broadway incarnation of the hilariously seminal 1959 Billy Wilder farce Some Like It Hot, headed by two-time Tony winner Christian Borle and notoriously captivating J. Harrison Ghee as two musicians fleeing the mob by joining a traveling all-girl band, circa the early 1930s.
In terms of long-running stats—along with the sort of enviable sell-out cred the new musicals aspire to—there are two shows that are total must-sees for anyone craving an unforgettable Broadway experience. 
Another show with an impressive run—hitting the dozen year mark in March—is Trey Parker, Matt Stone (South Park), and Robert Lopez's (Avenue Q) The Book of Mormon. This Grammy and multi-Tony-winning, profanity-packed, ultimately uplifting powerhouse of a musical hit the ground running when it opened and continues to leave its audiences weak from laughing (it's that funny…really!). The plot involves two young, albeit hapless, Mormon missionaries, Elder Price (Kevin Clay) and Elder Cunningham (Cody Jamison Strand), who find themselves assigned to a Ugandan village filled with extremely jaded residents, including Nabulungi (Kim Exum) and Mafala Hatimbi (Jacques C. Smith). Highly recommended for anyone in need of a hilarious dose of escapism. 
PLAY TIME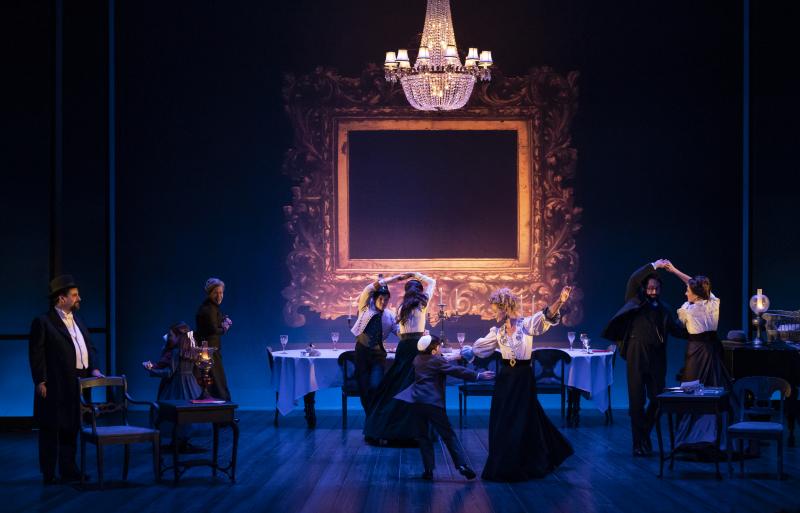 The Broadway Company of Leopoldstadt. Photo by Joan Marcus (2022).
In terms of non-musical productions, this season shines with a stunning collection of dramas. Turning a number of provocative and historic corners are works like Tom Stoppard's latest, the spellbinding epic Leopoldstadt, and a couple of killer Pulitzer Prize winners: August Wilson's The Piano Lesson starring Samuel L. Jackson, in its first Broadway revival, and Suzan-Lori Parks' Topdog/Underdog with Yahya Abdul-Mateen II (Watchmen) and Corey Hawkins (The Walking Dead). These works pierce the human condition while engaging theatregoers.
Theatre buzz is also hot and heavy for The Collaboration, about artists Andy Warhol (Paul Bettany) and Jean-Michel Basquiat (Jeremy Pope) and asking can they co-exist, or even thrive?
TITANIQUE EXTENSION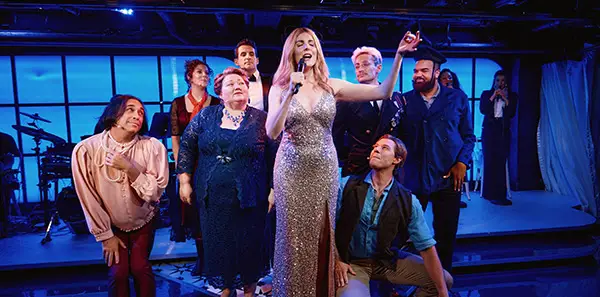 Apparently, you can't sink a cinematic satire…or, at least not for long. The musical Titanique recently posted an extension to its limited engagement at Off-Broadway's Daryl Roth Theatre (101 E. 15th St.), allowing audiences to savor the skewering of the tragedy-at-sea-romcom through May 14th.  Joining the cast as "Victor Garber" is Ross McCorkell, better known to fans of RuPaul's Drag Race as Rosé. Ken Wulf Clark (Jagged Little Pill) is currently playing the role.
LAMPOON REDUX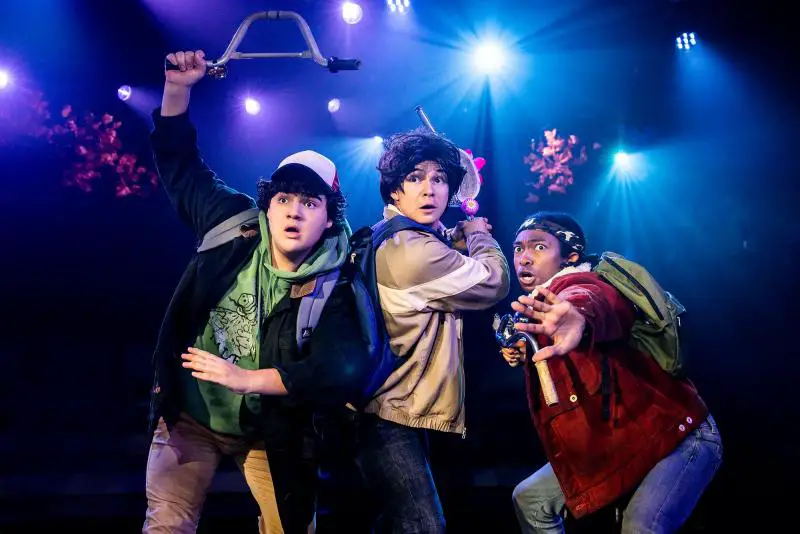 Jeremiah Garcia, Jeffrey Laughrun, and Jamir Brown. Photo by Evan Zimmerman/MurphyMade.
Stranger Sings! The Parody Musical – Spoofing on Netflix's Emmy-winning sci-fi horror series Stranger Things, this unabashedly off-center parody cuts a sassy musical swath through the show's alternate dimension/Hawkins, Indiana/flawed character/monster-centric/1980s gestalt. Great cast; cool numbers; zero filters. No wonder audience demand has extended the run through March 5th.
BROADWAY-BOUND SONDHEIM!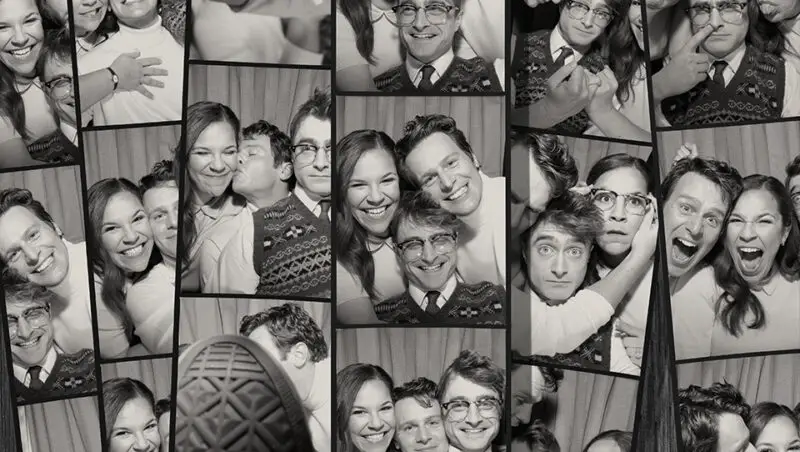 While scoring a ticket to New York Theatre Workshop's sold-out production of Merrily We Roll Along isn't the likeliest of scenarios, there's reason to rejoice. The white-hot show, along with its trio of high-profile stars—Daniel Radcliffe (Harry Potter and….; Miracle Workers; Weird: The Al Yankovic Story), Jonathan Groff (Spring Awakening; Hamilton; Glee), and Tony winner Lindsay Mendez (Carousel; All Rise) will be moving to Broadway next fall, marking the first Broadway revival of the Stephen Sondheim-George Furth musical.
Directed by Olivier Award winner Maria Friedman, the show, based on George S. Kaufman and Moss Hart's play, centers on the lifelong relationship between composer Franklin Shepard, writer Mary Flynn, and lyricist/playwright Charley Kringas. The musical arrived in New York after racking up numerous five-star accolades in London, leading up to its Olivier Award for Musical Revival.
BOB FOSSE'S DANCIN'

Photo by Julieta Cervantes.
The sizzle is on with the return of Bob Fosse's DANCIN' to Broadway. Previews are set to being on March 2nd at the Music Box Theatre; opening night will be on March 19th. The show, a celebration of dancers, dancing, and the genius of Bob Fosse, hasn't been seen on Broadway since the original production debuted in 1976 and this 2023 edition—reimagined for contemporary audiences—showcases some of Fosse's most innovative choreography in true Broadway style. 
According to original cast member Wayne Cilento, who directed and staged this 21st-century version, "Bob achieved immortality through his work, and I consider it both the responsibility and honor of my life to steward his legacy for a new generation. None of Bob's shows exemplified the fullness of his spirit quite like DANCIN' and bringing it back in this fresh way is how I hope to keep that spirit alive."
LEOPOLDSTADT EXTENDS!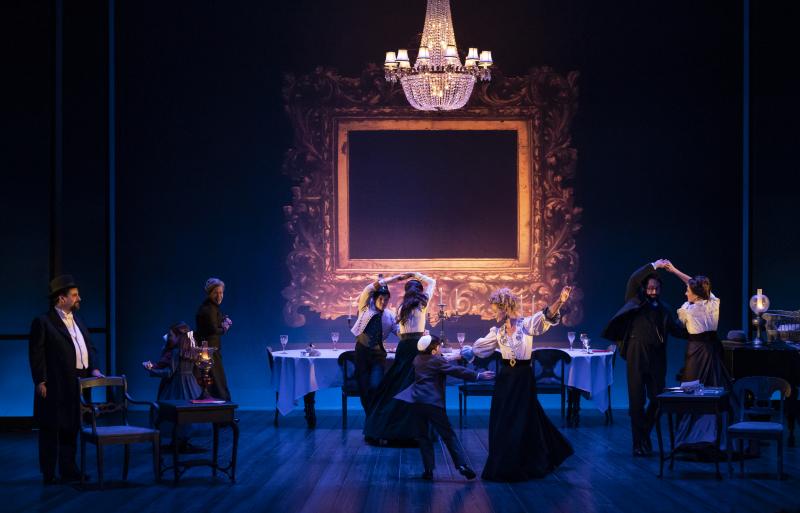 The Broadway Company of Leopoldstadt. Photo by Joan Marcus (2022).
You have an extra four months to see Leopoldstadt. Set in Vienna, Tom Stoppard's latest work takes its title from the Jewish quarter. A passionate drama of love and endurance begins in the last days of 1899 and follows one extended family deep into the heart of the 20th-century. Full of wit and beauty, this Olivier Award-winning play spans 50 years of time over two hours. Through July 2nd, 2023.
BROADWAY BREAKING NEWS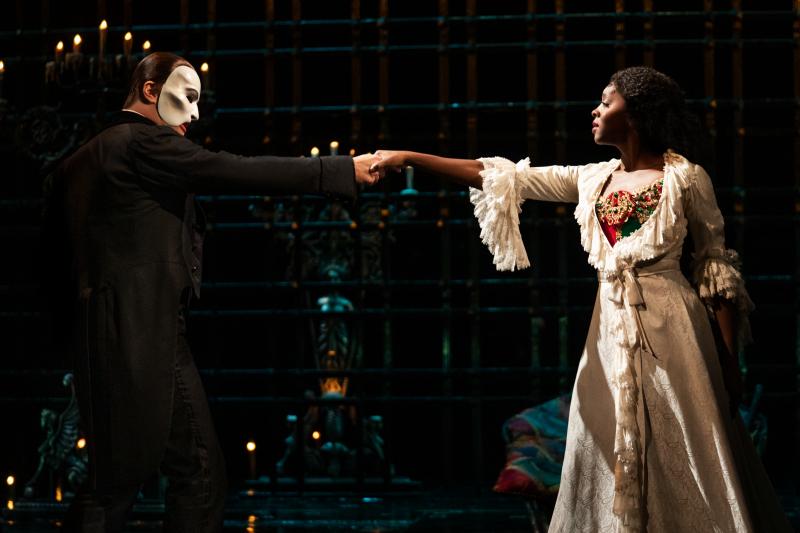 Emilie Kouatchou as Christine with Ben Crawford as The Phantom. Photo by Matthew Murphy.
The Phantom of the Opera extends until April 16th, 2023! This long-running record breaker opened in January, 1988 and picked up a Tony a few months later. Based on the Gaston Leroux thriller, Phantom centers on a beautiful young soprano and the mysterious masked figure who adores her. Featuring Andrew Lloyd Webber's "Music of the Night," the musical is as iconic as it is a visual masterpiece. It was slated to wrap up in February but strong demand for tickets has it pushed until mid-April.
BRITNEY SPEARS HITS BROADWAY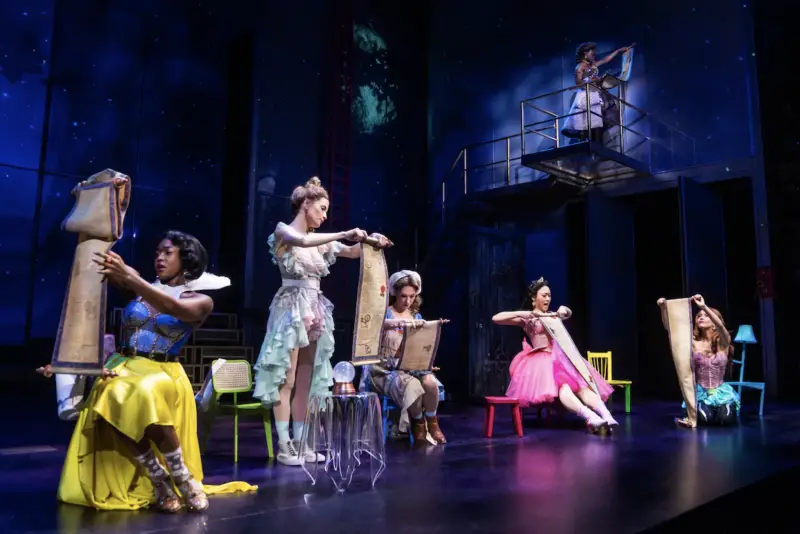 Once Upon a One More Time as it played at the Shakespeare Theatre in D.C.  Photo by Matthew Murphy.
New jukebox musical Once Upon a One More Time, drawing on the songs of Britney Spears, is slated to hit broadway next spring. Previews will begin May 13th, 2023 at the Marquis Theatre ahead of an official opening on June 22nd. The story in brief: storybook heroines gather for book club, always discussing the same selection, Grimm's Fairy Tales. (As far as they know, it's the only book that's ever been written.) Attitudes change when a rogue fairy godmother drops Betty Friedan's The Feminine Mystique into the circle and show "there's more to life than finding a prince."
TONY-WINNING MUSICALS
There are currently seven on Broadway. Hadestown, Hamilton, and Moulin Rouge! all scored statuettes post-2014, joining a quartet of shows that have been around at least a decade (or in the case of all-time champ The Phantom of the Opera, nearly three and a half decades). First runner up with a 1996 opening night is Chicago, but it wasn't until a year later, almost to the day, that Disney's The Lion King scored the biggest theatrical triumph of the 20th-century's final decade.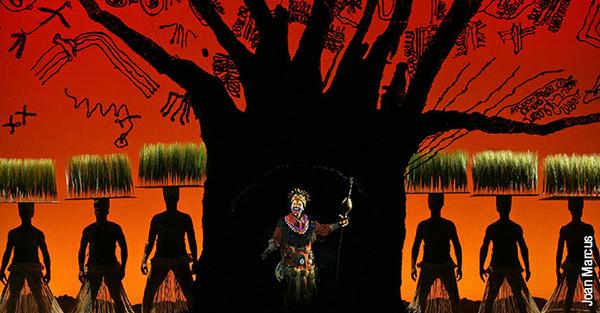 If you've yet to see The Lion King—or if it's been a while—expect an opening that spellbinds, overlapping music with serendipity of movement. Prepare to be drawn deeper and deeper into the Pride Lands' anthropomorphized world of family, friends, enemies, and emotions. In return visits, I'm always struck by just how timeless this show is 25 years on and counting.
For a complete list of Broadway shows (and tons of Off-Broadway, too), check out our Everything You Need to Know guide.
OFF-BROADWAY: ENGLISH NOT REQUIRED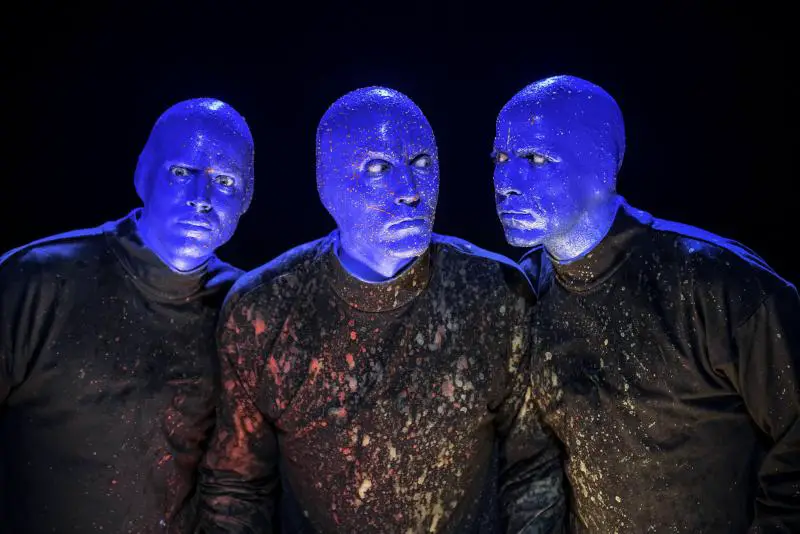 They're bold, they're bald, they're blue, and they splatter reality with hilarity at every paint-drum-pounding-wide-eyed-sci-fi-esque turn. They're Blue Man Group—seen by 35 million people worldwide, but NYC is homebase numero uno. See them in the historic venue where their comedic cobalt empire continues to run gloriously amok!
THEATRE LOVERS REJOICE!

Photo: Monique Carboni.
For those of us who live and breathe all things theatre, The Museum of Broadway is an excursion through decades of cherished memories as well as a visual exploration of all that unfolded theatrically before our time. And it's spot-on amazing.
Created by Tony-winning producer Julie Boardman and Rubik Marketing founder Diane Nicoletti, the museum is smartly situated in the Times Square area (145 W. 45th St.), meaning landmark theatres and legendary addresses are within walking distance. But the big payoff is the exhibition itself, with historical data dating back to the 18th-century and immersive showcases like Oklahoma's corn field and set recreations from shows like West Side Story. Labyrinthine, for sure, but blissfully so since visitors are invited to snap photos throughout. There are a handful of show-specific photo-op backdrops along the way, a case in point being Hair, where a swing beckons you into a "Let the Sun Shine In" backdrop. Earworm alert: show tunes match up to the displays. 
For me, the reconstructed Ziegfeld Follies dressing room with its vintage costumes (the real awesomely preserved deal, right down to the feathers) was especially seductive, as was the first of the museum's limited run special exhibits: The American Theatre as seen by Hirschfeld, curated by the creative director of The Al Hirschfeld Foundation, David Leopold.
Here you not only get a glimpse into original artist drawings and some pretty rare theatre posters, you're able to get your interactive freak on by turning yourself into a Hirschfeld drawing. A star is born!