Instagrammable moments, or should we say "immersive experiences" at interactive museums in NYC, are taking over the Big Apple. Whether located in a pop-up space, museum, or major retail store, these photo ops are awfully pretty and fabulous fun to visit. There's the selfie-friendly Color Factory, cutting-edge art spot ARTECHOUSE, and offbeat picks like the immersive art of INTER_. Each of these cool museums and experiences will make great fodder for your Insta feed, only in the endlessly photographable New York City.
The Best Interactive Museums in NYC
ARTECHOUSE
Credit: ARTECHOUSE.
Head to the historic boiler room of Chelsea Market to experience the immersive space ARTECHOUSE, NYC's original home for digital art. You've never seen art like this before, as room-sized digital projections merge with sound design to create a cinematic experience. You can ignite your imagination at the new show Beyond the Light, which opens up the unseen depths of our universe. Working in collaboration with NASA scientists, ARTECHOUSE brings frontier-pushing data to life through experiential storytelling. Going beyond a tour of familiar imagery, this art experience uses the latest technologies, including AI-aided visual production, an original musical score created from galactic data, and stunning imagery and findings from the James Webb Space Telescope. Beautiful, educational, and interactive, Beyond the Light is perfect for the whole family. . Use code City6 for $6 off admission! 439 W. 15th St., #artechouseNYC, @artechouse, artechouse.com
Harry Potter: The Exhibition
Harry Potter™: The Exhibition, near Herald Square, is the most comprehensive touring exhibition ever presented on Harry Potter and the entire Wizarding World. Tickets are on sale now at  new-york.harrypotterexhibition.com. With a special bracelet to use at all the interactive stations, guests can choose a Patronus, cast a spell, explore the Hogwarts Classrooms (the Herbology room smells amazing!) and brew potions. The exhibition includes costumes, props and magical environments using best-in-class immersive design and technology. Stop in the shop for Butterbeer and large selection of Potter merchandise. Score points throughout the exhibit for your house, and you'll be emailed highlights from your experience. A full schedule of dates and times to visit Harry Potter™: The Exhibition can be found at harrypotterexhibition.com. 
Hall des Lumières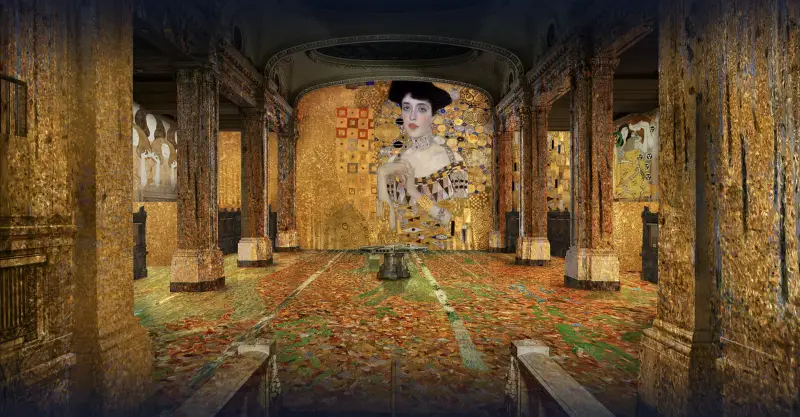 Art meets tech at the inaugural Hall des Lumières exhibition, Gustav Klimt: Gold in Motion. The Austrian symbolist painter's most iconic works come to life using cutting-edge mapping technology. You'll enter a world of gold and color as an original soundtrack plays. In addition to a journey through Klimt (1862-1918), you'll also be inspired by the Klimt-inspired Austrian artist Friedensreich Hundertwasser and two contemporary creations.
Also at Hall des Lumières, Destination Cosmos: The Immersive Space Experience will take you on a voyage across the universe, starting at Cape Canaveral and passing over Martian canyons alongside rovers, diving into the heart of Jupiter, gliding across the rings of Saturn, and exploring beyond the frontiers of our solar system to experience the immensity of our universe. A curated soundtrack complements stunning images from NASA. Set in Lower Manhattan's former Emigrant Industrial Savings Bank, Hall des Lumières brings the Beaux-Arts landmark back to life with visuals that complement the ornate interior. 49 Chambers St., halldeslumieres.com
Color Factory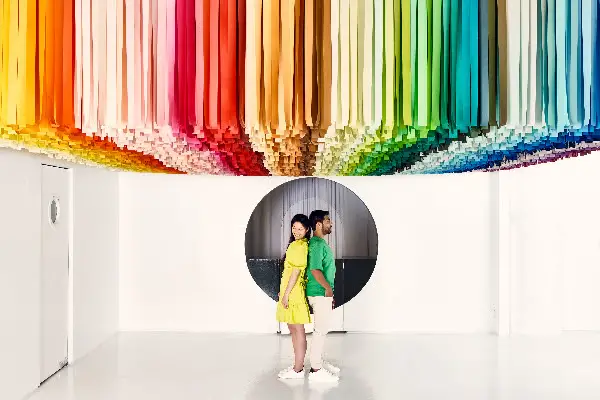 Color Factory, a massive interactive art space, began in 2017 in San Francisco. Wildly popular, the project has set up shop in SoHo. Designed by a wide spectrum of artists, Color Factory walks visitors through 16 rooms devoted to the wonder of color. You're invited to compliment someone using color words, discover your signature color, and read wishes for the world written by NYC school children on varicolored balloons. Each room is equipped with a camera that can take a picture of you and send it to your phone: the better to post with! 251 Spring St., support@colorfactory.co, colorfactory.co, @colorfactoryco


The Museum of Broadway

Photo: Monique Carboni.
The city's newest destination is The Museum of Broadway in Times Square. This interactive, experiential museum journeys from the birth of Broadway to the present day, including a sneak peek behind the curtain into the making of a Broadway show. Costumes, props, rare photos, and videos are all on display.
The Museum of Ice Cream
Among the first of its kind, The Museum of Ice Cream enjoyed a sweet stint in Manhattan beginning in 2016. Now it's back at a permanent location with even more space to play in. Check out the three-story slide that ends in a pool of sprinkles, and walk through a hall of ice cream scoops. There's also branded ice cream to taste and very cute MOIC merch to take home. 558 Broadway, museumoficecream.com, @museumoficecream
Museum of Illusions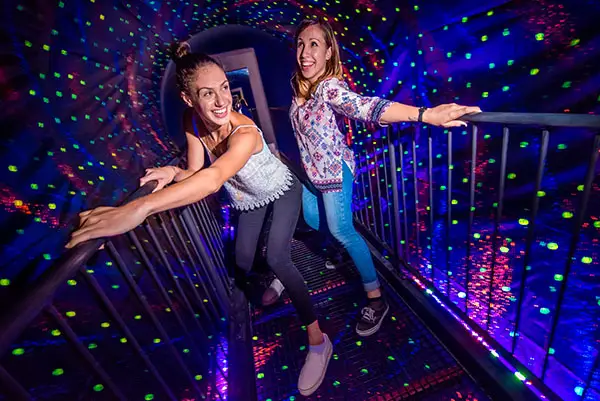 The Museum of Illusions NYC is great photographic fun, as you'll be able to laugh, scream, run, take selfies, and generally do the kinds of things they don't allow in other museums. You (or your prankster friend) can even become a head on a platter. There's also an Anti-Gravity Room, an Infinity Room (a hall of mirrors for the 21st century), and a room where you'll walk on walls. Nothing is as it seems; it's all illusion, and all incredible! 77 Eighth Ave., 212-645-3230, newyork.museumofillusions.us, @moi_newyork
Madame Tussauds New York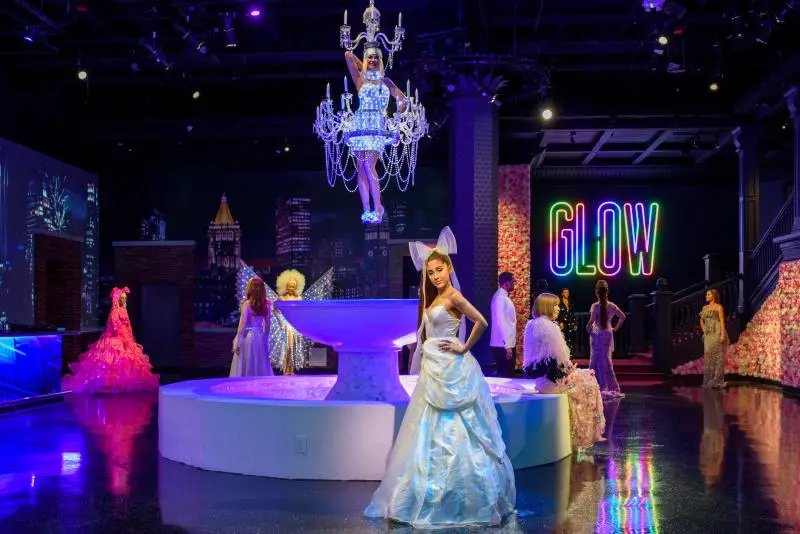 New York City is famous for its gala culture. For the first time ever, you can immerse yourself in the scene right in Times Square. The Madame Tussauds flagship holds 19 celebrities, including new and never-before-seen wax figures of Ariana Grande and P. Diddy, at the just-opened Glow Gala. Many of the figures, including RuPaul, Lady Gaga, and Katy Perry, are wearing illuminated, show-stopping looks inspired by New York's legendary Met Gala. The exhibition comes to life with state-of-the-art projection technology and dramatic lighting, choreographed to a New York City-centric soundtrack. Floral walls and neon art provide a perfect backdrop for photo ops.

The season for shivers isn't over yet. The newest immersion at Madame Tussauds is Warner Bros. Icons of Horror. Incredible wax figures are set within four highly themed, fully immersive scenes. Celebrate legends, including Pennywise and Regan from The Exorcist, in chillingly lifelike detail. If you dare. 234 W. 42nd St., nycwax.com
The Museum of Sex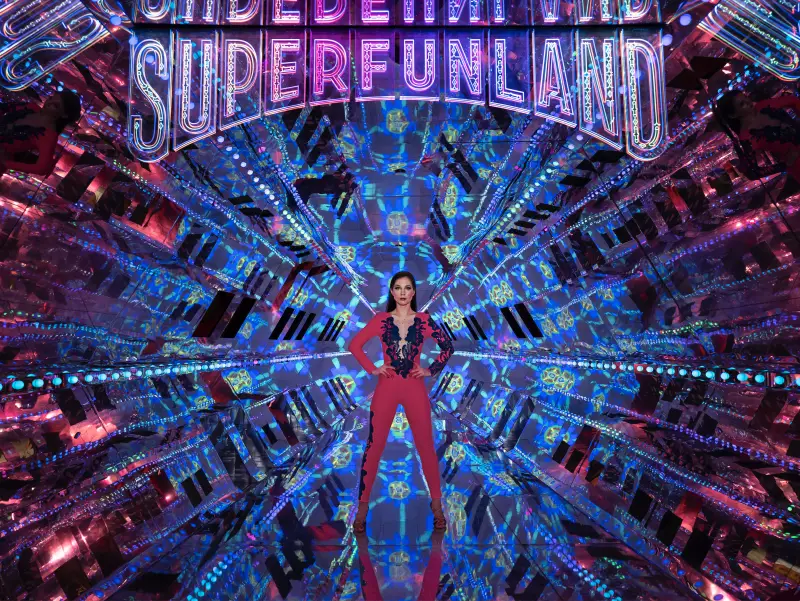 Museum of Sex's pop up exhibit Super Funland: Journey into the Erotic Carnival examines the sexual history of the carnival. An interactive exhibition of 13 erotically charged games and amusements allows visitors to lose themselves in the carnality, decadence, and joy of a reimagined carnival. You'll also pick up some history along the way, as the exhibit looks at the bacchanalian origins of the carnival in ancient Greece and Rome and its evolution in pre-industrial Europe and the "midway" of the great World's Fairs of the 20th century. 233 Fifth Ave., 212-689-6337, museumofsex.com
Sloomoo Institute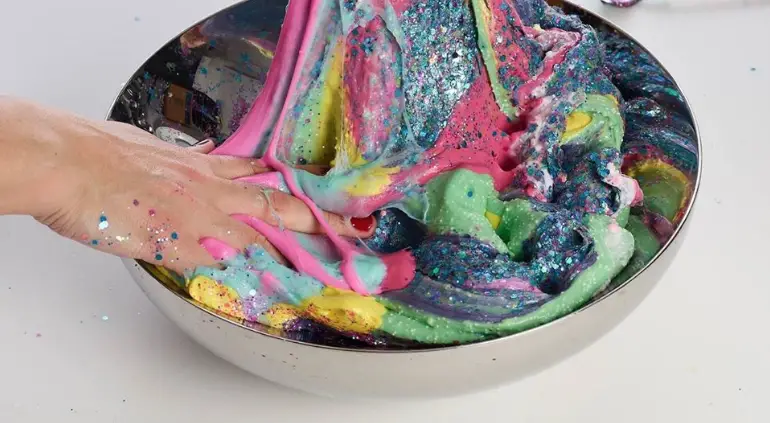 Facebook.
Have "the slime of your life" at Sloomoo Institute, a pop up sensory playground. Activate your senses of touch, sound, and scent through endless vats of slime waiting to be played with. There's also an immersive ASMR tunnel. a glow-in-the-dark cove, an EEG machine to show your brain "on slime," and a 150-foot long DIY bar where you can design your dream slime. 475 Broadway, sloomooinstitute.com
RiseNY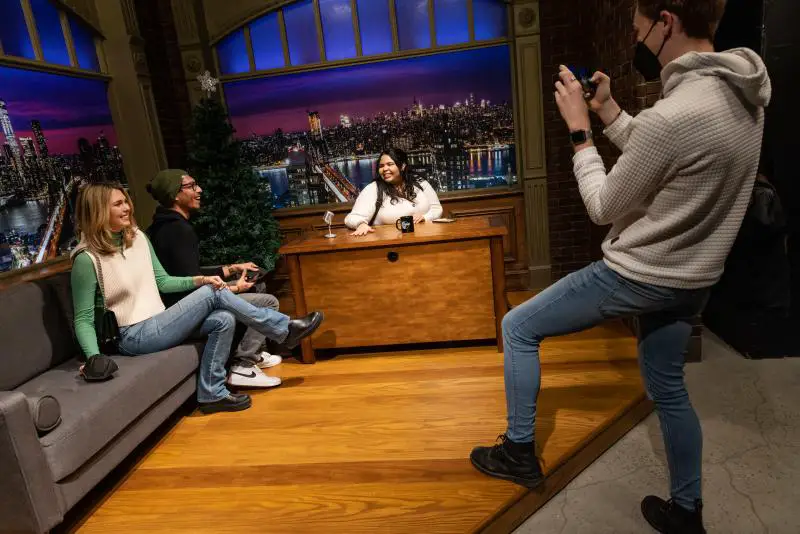 Part ride. Part museum. All New York. Soar over the city at RiseNY, a three-part, one-of-a-kind experience new to Manhattan. Step back in time to 1904 as you visit NYC's very first subway station at City Hall and watch an immersive film by documentarian Ric Burns, voiced by actor Jeff Goldblum, which showcases how NYC became the crossroads of the world. From there you can journey through seven exhibits including Fashion, Music, Movies, and more. After excellent photo ops, you'll take flight on a first-ever soaring ride and experience the sights, sounds, and smells of Big Apple icons. 160 W. 45th St., 601-228-2201, riseny.co
SUMMIT One Vanderbilt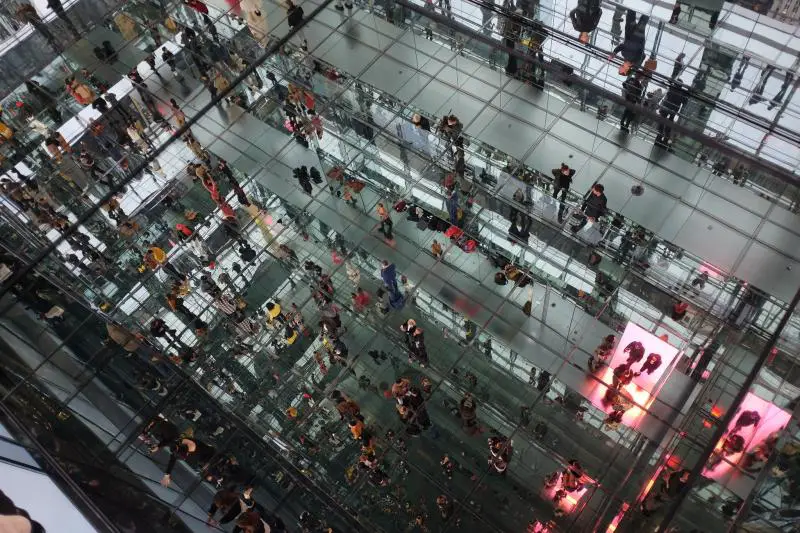 Blending elements of art, technology, architecture, and thrill, SUMMIT One Vanderbilt takes the concept of an "observation deck" to entirely new heights through its three levels of multi-sensory experiences. Look for immersive art installations on top of stunning midtown views, both day or night. 45 E. 42nd St., 877-682-1401, summitov.com
THC NYC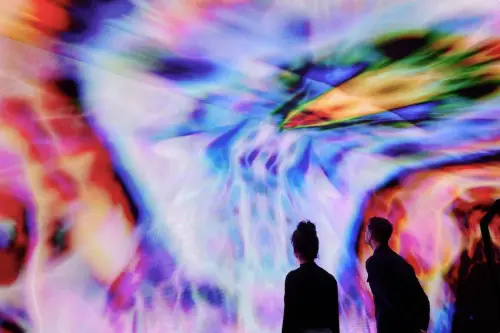 The first-ever immersive destination exploring cannabis is now open in SoHo. THC NYC provides a multi-sensory journey through 10 exhibitions spanning art, music, fashion, and more. 427 Broadway, thcnyc.com
American Museum of Natural History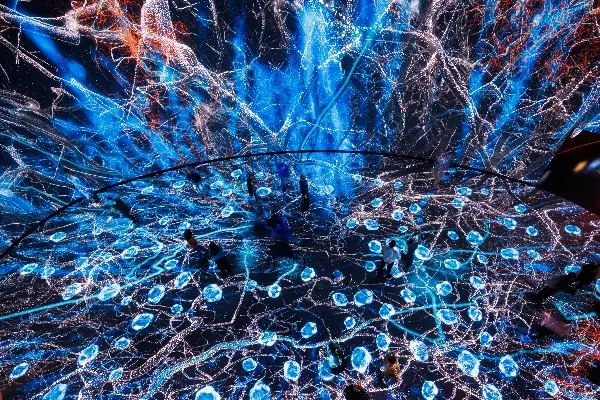 Photo: Iwan Baan.
The Natural History Museum's long-awaited Richard Gilder Center for Science, Education, and Innovation has opened to the public. In addition to stunning architecture, there's also a permanent butterfly vivarium, an insectarium dedicated to the most diverse group of creatures on the planet, and the immersive experience Invisible Worlds, pictured here. The exhibition lets you explore networks of life at all scales, including several invisible to the human eye. You'll become part of the story as your movements influence the projections around you. The range of experiences is amazing, including satellite networks, the human brain, interactions in Central Park, jellyish, the Brazilian rainforest, and a humpback whale. 415 Columbus Ave., 212-769-5100 amnh.org
Fun, Interactive Pop Up Museums in NYC
Titanic. The Exhibition

Immerse yourself in one of the greatest stories of the 20th century just a few blocks from the Titanic's intended destination at Pier 59 in Chelsea. Titanic. The Exhibition brings visitors back to 1912 through the stories of the ships's passengers, illuminated by photographs, letters, and keepsakes. You'll also get to walk through a recreation of the ship's interior, from a humble third-class cabin to a first-class suite. Now extended through May 14th!
Candytopia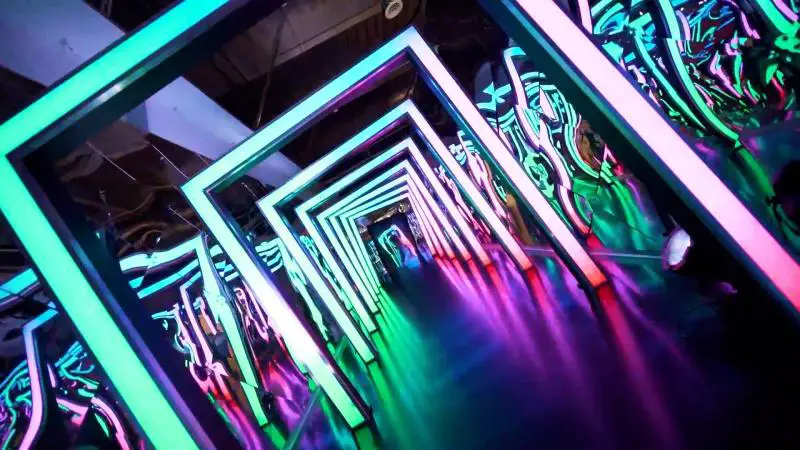 If you've ever wanted a tour of Willy Wonka's chocolate factory, you'll get a taste at Candytopia (without the imminent peril). Dive into a ball pit of marshmallows, view portraits made of candy, and take pics with candy-striped backgrounds and a life-sized emoji. Candytopia is conveniently located near Herald Square, Penn Station, and the Macy's flagship store. 111 W. 32nd St., candytopia.com, @thecandytopia
Small is Beautiful: Miniature Art Universe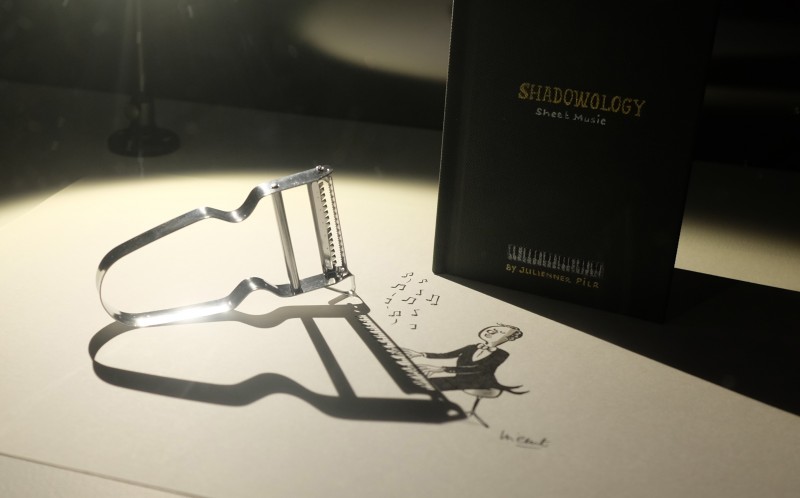 Concerto for Piano Peeler, 2017, by Vincent Bal.
Think small. Very small. A new pop up gathers together a crop of internet artists who are putting ingenious slants on size. Reconnect with a childhood fascination with small-scale universes—and maybe introduce little eyes to fresh ways of seeing—at NYC's Small is Beautiful: Miniature Art Exhibition. (The artwork, which got its start as a movement on social media, is in places so small you'll use a magnifying glass.) The experience is slated to run through August, open Tuesdays through Sundays. 718 Broadway, smallisbeautifulart.com/nyc
Immersive Art in SoHo

New hyper-sensory environment INTER_ in SoHo will let you play with sound waves, interact with body movement, and immerse yourself in a dome. The journey takes cues from the elements, earth, wind, fire, water—and ether. 415 Broadway, interiam.co
The MoDE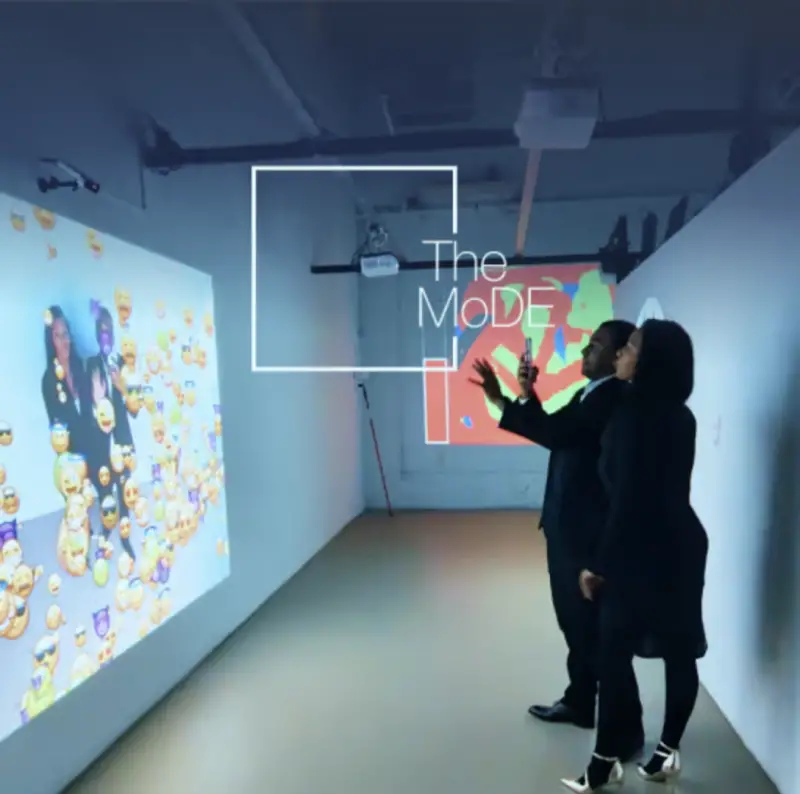 Go offline to learn more about online. The MoDE—The Museum of Digital Experiences—is  New York's first all-digital museum, dedicated to showcasing the future of art and technology. Check out a cutting-edge exhibition featuring 14 unique digital art installations, crafted by innovative artists. Located in DUMBO, Brooklyn. Open Thursdays through Sundays. 65 Jay St., feverup.com
Museum of Failure New York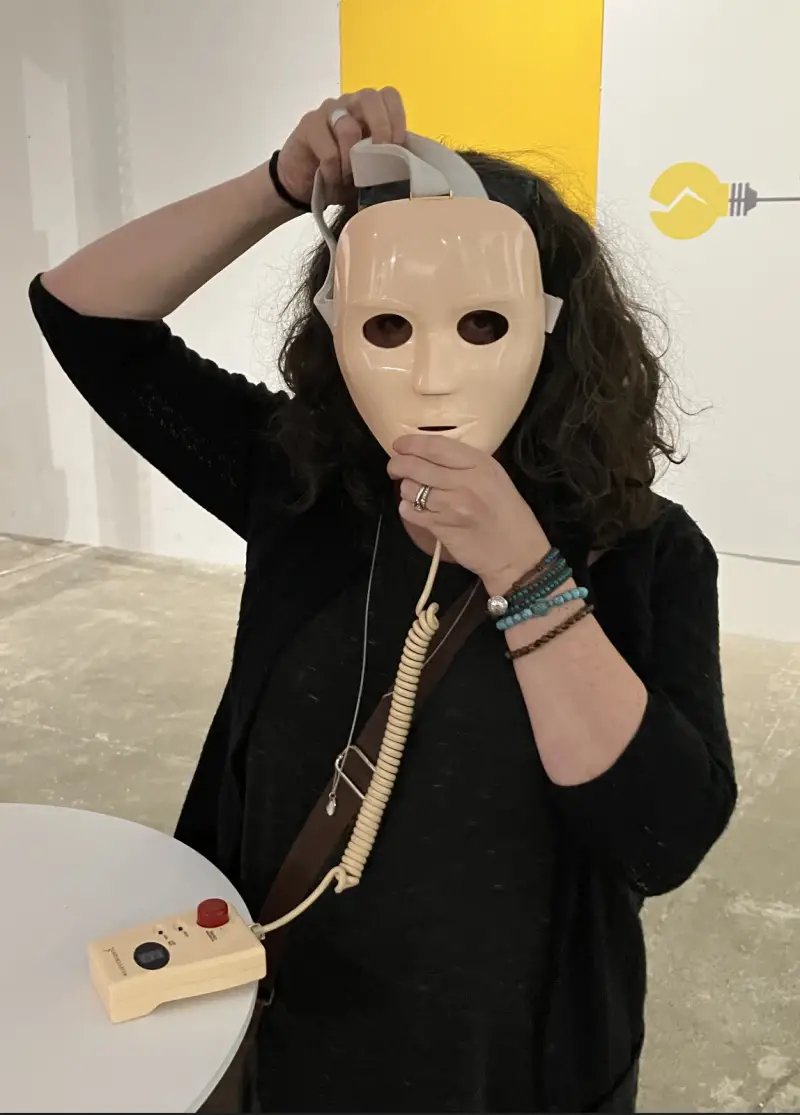 Get inspired by the notion that failure is the mother of success at the pop-up Museum of Failure. Some 160 flop products and services—from New Coke to Colgate lasagna—will make you laugh, shake your head, and think more about products and design. Brooklyn's Industry City hosts the pop up, which will be open through June 18th. 220 36th St., Sunset Park, thefailuremuseum.com/new-york
Down the Rabbit Hole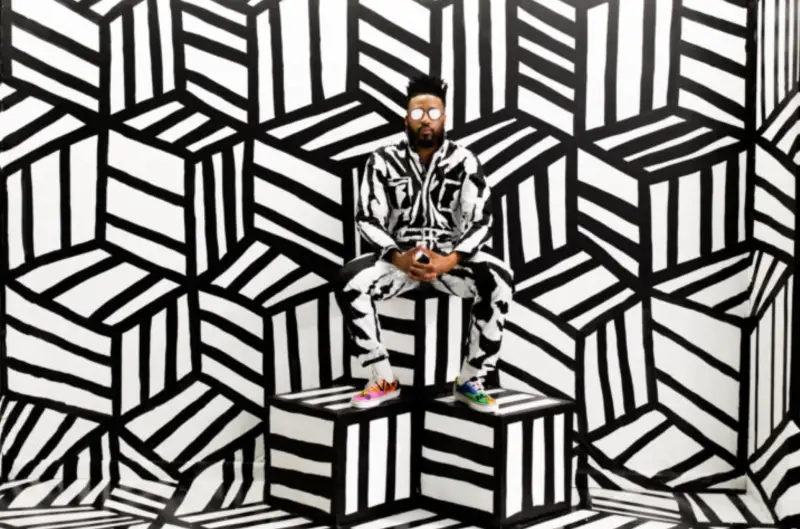 Immersive art experience Wonderland Dreams by Alexa Meade brings to life the story of Alice's Adventures in Wonderland through bold painting that will alter your sense of art—and reality. Look for secret rose gardens, mad tea parties, and a living gallery that puts you inside the frame. (The entire exhibit is hand-painted with amazing 3D effects.) 529 Fifth Ave., wonderlanddreams.com
The Friends Experience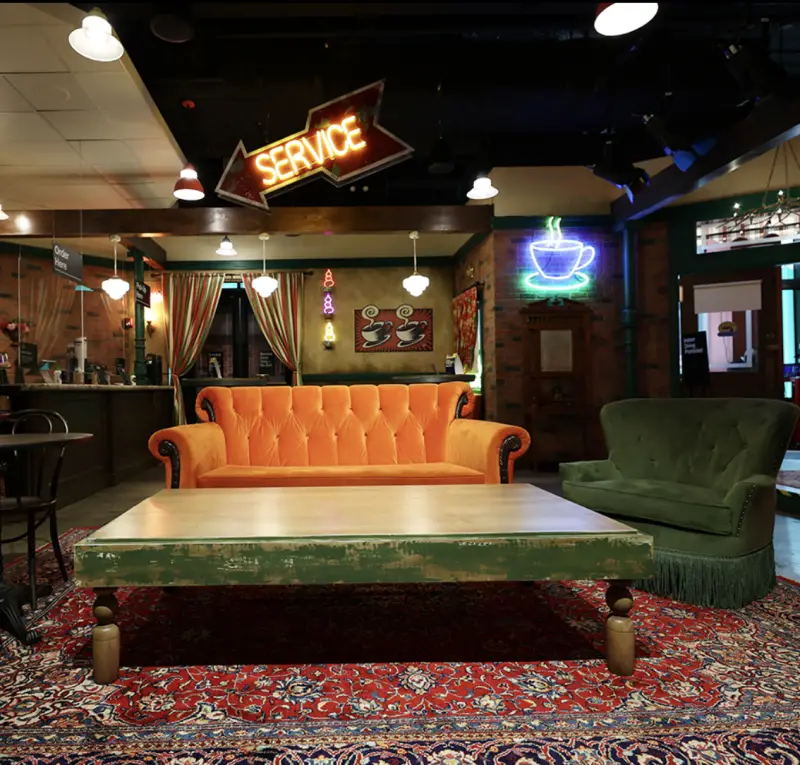 Step inside the world of Friends! With two floors of immersive experiences, The Friends Experience is the ultimate outing for fans of the beloved TV series. Pose on the iconic orange couch, sit at Monica and Rachel's kitchen table, kick back and relax in Joey and Chandler's comfy chairs, and so much more. At this flagship NYC location fans can also buy coffee and pastries at the grab & go cafe in Central Perk. 130 E. 23rd St., friendstheexperience.com
Cricket's Candy Creations

Cricket's Candy Creations is a Hudson Square pop-up that lets kids get messy with their favorite medium: candy. There's a Candy Kitchen with Silly Sushi and Bogus Burgers, a place to make a Tasty Trinket, edible slime (it comes in three flavors, Birthday Cake, Gummy Bear, and Candy Slime), a Chocolate Chamber, Lollipop Lounge, and much more. 200 Hudson St., cricketscandy.com
Find immersive experiences of a theatrical bent here.
You can find more things to do in NYC here.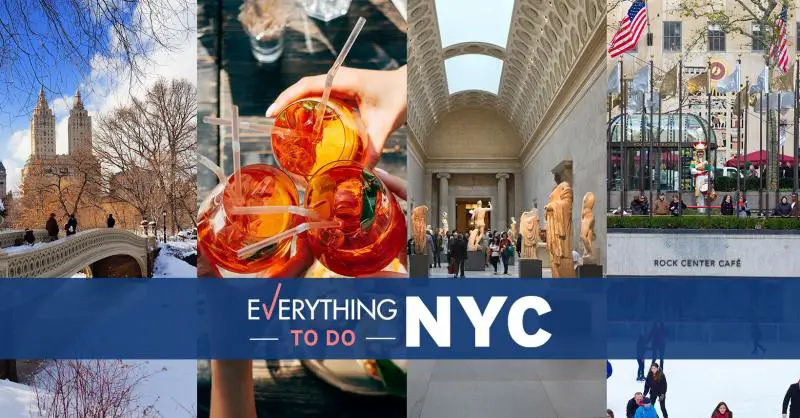 Want free advice on what to do and see in New York? Join our Facebook group Everything to Do NYC, a place for people to ask questions and get tips on how to make the most of the city.