DECEMBER 1, 2023
As we enter December, signals on travel remain mixed. Enthusiasm for travel remains high, but there are factors dragging on NYC tourism.
CHALLENGES
ENCOURAGING
On the plus side, the latest data from Expedia Group shows steadying confidence for tourism. Among North American travelers, New York City is the #1 most-booked destination, and #2 in Latin American and Europe/Africa/Middle East. (NYC continues to trail among Asian travelers, at #8 for bookings.) Amadeus Market Intelligence notes New York City moved up this year from the second spot to #1 among U.S. domestic air destinations—beating the nearest competitor, D.C., by a factor of 1.4.

Record shopping numbers nationally last weekend point to ongoing resilience in consumer spending. (Broadway saw a substantial bump as well, with a 27.5% increase in grosses over the week before, marking the best week of the season to date.) Last month was good for NYC hotels, which had the highest occupancy (86.8%) among top markets, reflecting a 3% increase over a year ago.

For a full recovery of New York's tourism industry there will need to be a full return of bigger-spending international visitors. There are signs that may happen next year: increases in international air bookings point toward 2024 being travel's biggest year ever.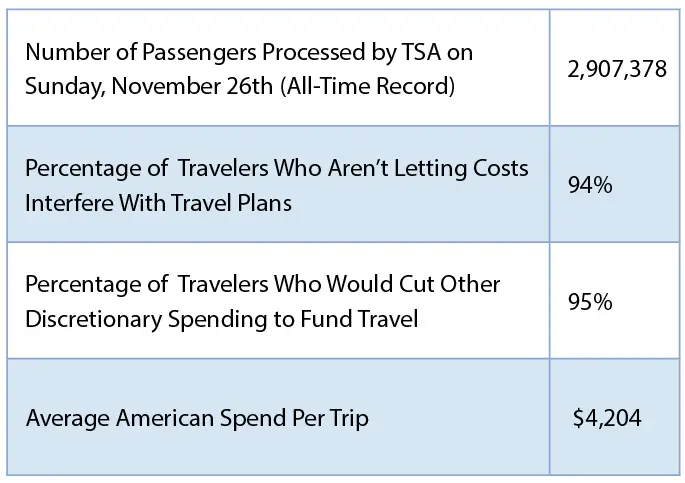 LINKS OF INTEREST
NYC
BEYOND NYC
Hotels poised for strong holiday season fueled by business travel uptick
Trip.com Group increased net revenue in the third quarter by 99% year over year, reflecting China travel recovery
CLOSING TIME
NOVEMBER 16, 2023
Thanksgiving is on pace to set records this year, with AAA Travel forecasting a 6.6% bump in U.S. air traffic. That would be the highest number since 2005. NYC is again a top 10 domestic destination for Thanksgiving. (Global air traffic remains strong, with U.S. air traffic this year 5% above pre-pandemic levels according to the International Air Transport Association.) The TSA is preparing for a record-breaking Thanksgiving as well; "We expect this holiday season to be our busiest ever," according to TSA Administrator David Pekoske. "In 2023, we have already seen seven of the top 10 busiest travel days in TSA's history."

City Guide remains cautiously optimistic about an improving market for tourism.
Inflation slowed last month, with a cooling of prices in gas, cars, and airfare.
The latest numbers from Future Partners' "The State of the American Traveler" report show 35% of American travelers now feel better off compared to last year. VacationRenter reports 54% of Americans plan to travel more in 2024 compared to this year.
NYC's in-office rate is the highest it's been since the pandemic. 
The MTA topped one billion trips in 2023 on Tuesday. The milestone comes 6 weeks earlier than last year. Subway ridership continues to grow, with last week reflecting an 8% year over year increase over 2022.
WINNING THE IS IT WORTH IT FACTOR
The greatest impact of the post pandemic inflationary run up on the tourism industry is the metamorphosed consumer psychology. People have become more discerning about how they spend their time and treasure. As this WSJ article points out, when the price to participate in an activity increases, the bar to create a superior memory is also elevated. In today's environment, leaving a guest feeling that the experience was "worth it" requires more than just putting the fundamental product out there. Every aspect of the interaction with the visitor must leave her happier, smarter, or feeling special. This is the operations challenge.

Experience marketers face the challenge of how to convincingly communicate that the memory you create deserves a consumer's discretionary time and money. It starts by adhering to a basic tenet of marketing: promote the benefit, not the feature. Connect with a consumer's emotions—how she will feel when she leaves your venue. Unless a campaign establishes a high level of confidence that her life will be enriched, she is not coming to you. Effective marketing minimizes consumers' perceived risk that selecting an activity meets the "is it worth it" standard.

Today's economic factors spawn an environment where what got raves pre-pandemic, might be described as only okay today. This applies to Broadway, attractions, restaurants, and even museums. Meeting the "worth it" standard is the minimum requirement; communicating why it is "worth it" is what will determine an activity's success. —David Miller
LINKS OF INTEREST
NYC
BEYOND NYC
CLOSING TIME
WeWork declares bankruptcy, dumps 1,500,000 square feet onto the NYC office market
Nordstrom Rack closing in Downtown Brooklyn
CRIME AND SAFETY NEWS
NYPD
Last month's citywide statistics reflect a continuing drop in crime. Year over year shootings were down 8%, arrests were up, and overall index crime declined by 3%.
CITY HALL
CONCIERGE NIGHTS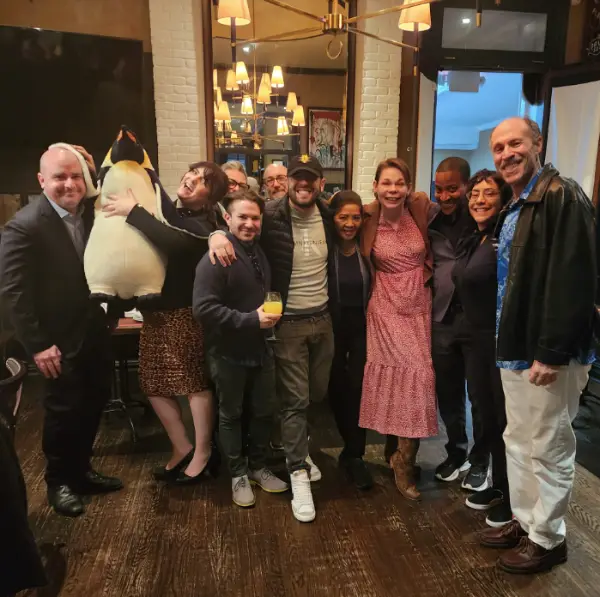 Chef David Burke hosted NYC concierge at David Burke Tavern, complete with servings of world-famous Clothesline Bacon.Coming next month from Chef Burke: Park Ave Kitchen by David Burke on Lexington and 48th.
NOVEMBER 2, 2023
The start of November brings the holiday season into clearer focus. Data to note:
Globally, data supports ongoing strength for tourism:
Quality over quantity: in-destination experience firm Arivel forecasts fewer planned trips for 2024, but in-market spends going way up; younger travelers are leading the way on experiential purchases. Online travel company Viator sees the same: longer, more expensive trips with more in-destination spend.
"Consumer spending should remain resilient especially through the holiday season because unemployment levels remain low and wages continue to grow," says Michael Ashley Schulman, partner and CIO at Running Point Capital Advisors.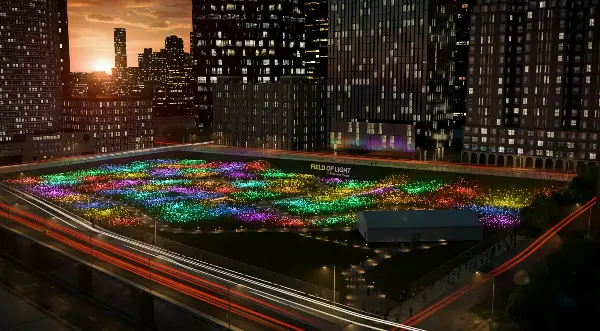 17,000 floral lights are coming to a 6-acre Midtown East lot near the East River. British artist Brunce Munro and a development company are behind Field of Light at Freedom Plaza, which opens December 15th. Rendering: The Soloviev Foundation.
TOURISM STAT PACK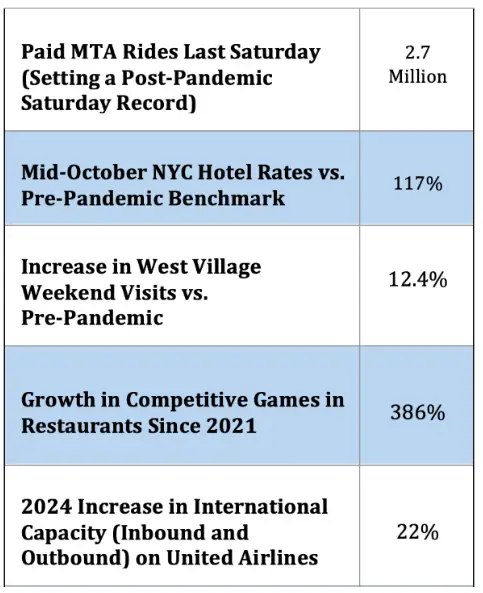 CLARA OPENS AT THE NEW-YORK HISTORICAL SOCIETY
Image via Clara's Instagram.

Clara serves contemporary takes on classic New York dishes as the new restaurant at the New-York Historical Society. The Oberon Group is behind the opening, preparing lunch, dinner, and weekend brunch. Sibling spot Café 77 will serve coffee, pastries, breakfast, lunch, and grab-and-go snacks. Outdoor dining will be available for both venues. (Clara takes its name from Clara Driscoll, the trailblazing woman who designed many of the Tiffany lamps on display in the museum.) 
LINKS OF INTEREST
NYC
BEYOND NYC
CLOSING TIME
CONCIERGE NIGHTS
The NYC concierge community has been out all around the city, learning first-hand about New York's newest culinary destination, Market 57; enjoying tacos, tequila, and cruising on the East River aboard La Barca Cantina; and a visit to City Guide's newest advertiser, Sugar Factory, before a night on Broadway at new musical Harmony.

Above: Market 57.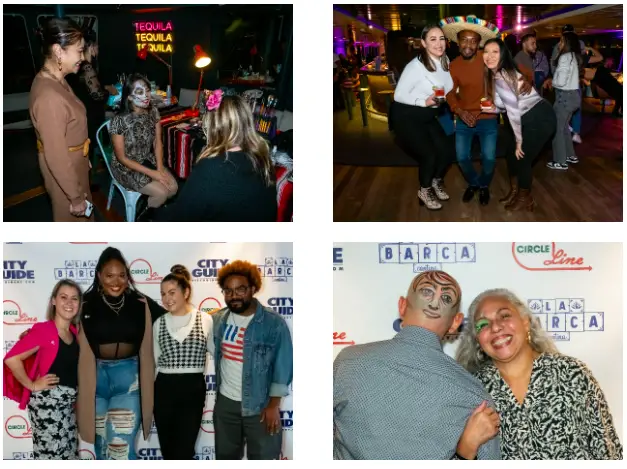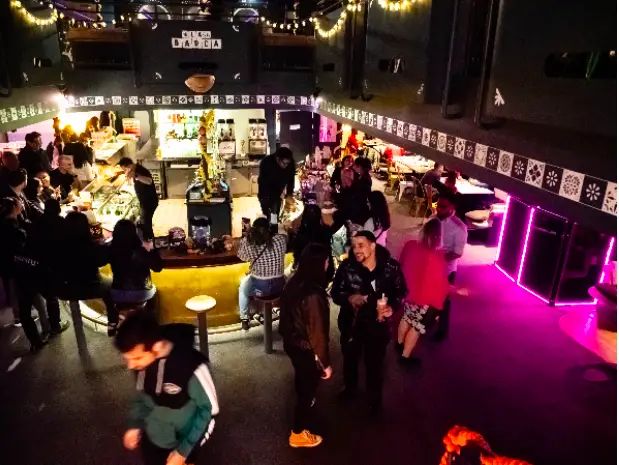 Above: La Barca Cantina.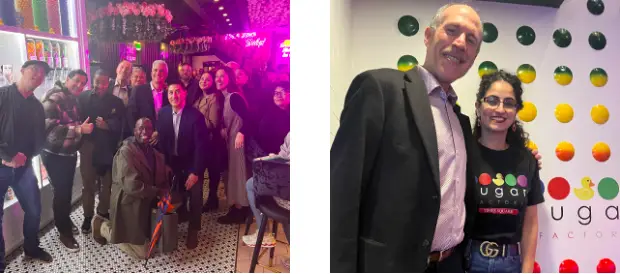 Above: Sugar Factory. Pictured right: Rula Khoury, Sugar Factory with Eli Marcus, City Guide.
OCTOBER 18, 2023
There are two tourism narratives driving expectations for the remainder of the year. One is continuing caution around household finances, with high prices weighing on budgets. The second is the ongoing desirability of New York City and a continuing thirst for travel. Recent data toward the positives:
Notes of caution include:
LINKS OF INTEREST
NYC
BEYOND NYC
CRIME AND SAFETY NEWS

NYPD
Index crime was down again last month, with a 34.2% drop in shootings year over year. That continues a trend: there's a 27.1% decrease in shooting incidents citywide through the first nine months of 2023. Overall index crime last month was down 5.6% year over year.
New data shows nearly a third of NYC shootings occur on just 3% of NYC streets.
OCTOBER 5, 2023
LATEST TOURISM DATA
Nearly all sectors of NYC tourism are experiencing the current headwinds: spending is down. Hotel costs are one ready explanation. The average daily rate in late September was $488.84, which is nearly one-third over the pre-pandemic benchmark. Only 400 Airbnb listings have been approved, removing thousands of options for travelers. The result is less room in the budget.

Against these challenges there are many data points supporting the strength of NYC as a destination. A recent City Guide event featured Erin Francis-Cummings, President + CEO of marketing research group Future Partners, giving a detailed report on the state of the city's tourism economy. Summary highlights are here; reach out if you'd like the full presentation, including trends, economics, demographics, sectors, and more.
A major takeaway from recent surveys is that despite rising prices, people are still prioritizing travel. PR firm 5WPR has fresh data on traveler thinking, noting more than 50% looking to splurge on travel and experience purchases (reflecting a 13% increase from a year ago). "Consumers are tapping into more than one channel to discover their next travel destination and curate one-of-a-kind experiences," notes 5WPR Co-CEO Dara A. Busch. "Their multichannel approach to planning means it's crucial for destinations and experiences to engage on all platforms, from traditional media like websites and print publications to social media and short-form video apps. When the competition for consumer attention is so close between all channels, with users barely favoring one platform over another, a well-rounded communications approach is vital for brand impact."
LINKS OF INTEREST
NYC
HOTEL NOTES
BEYOND NYC
CLOSING TIME
CRIME AND SAFETY NEWS
Mayor Eric Adams has released his management report for fiscal year 2023, noting significant drop in gun violence along with increases in ticketing and incarceration. The NYPD reports shooting incidents dropped 23.5% in August against 2022, extending the 26.1% decrease year to date. Overall index crime was down 1.5%, including a 6% drop in robbery and 15% in burglary. Major crime decreased 6.6% in the subways in August.
CONCIERGE NIGHTS

Every week, concierge experience theatre, dining, and attractions through City Guide. Recent visits include the fascinating immersive space Inter_, which is launching its new new autumn festival INTERween.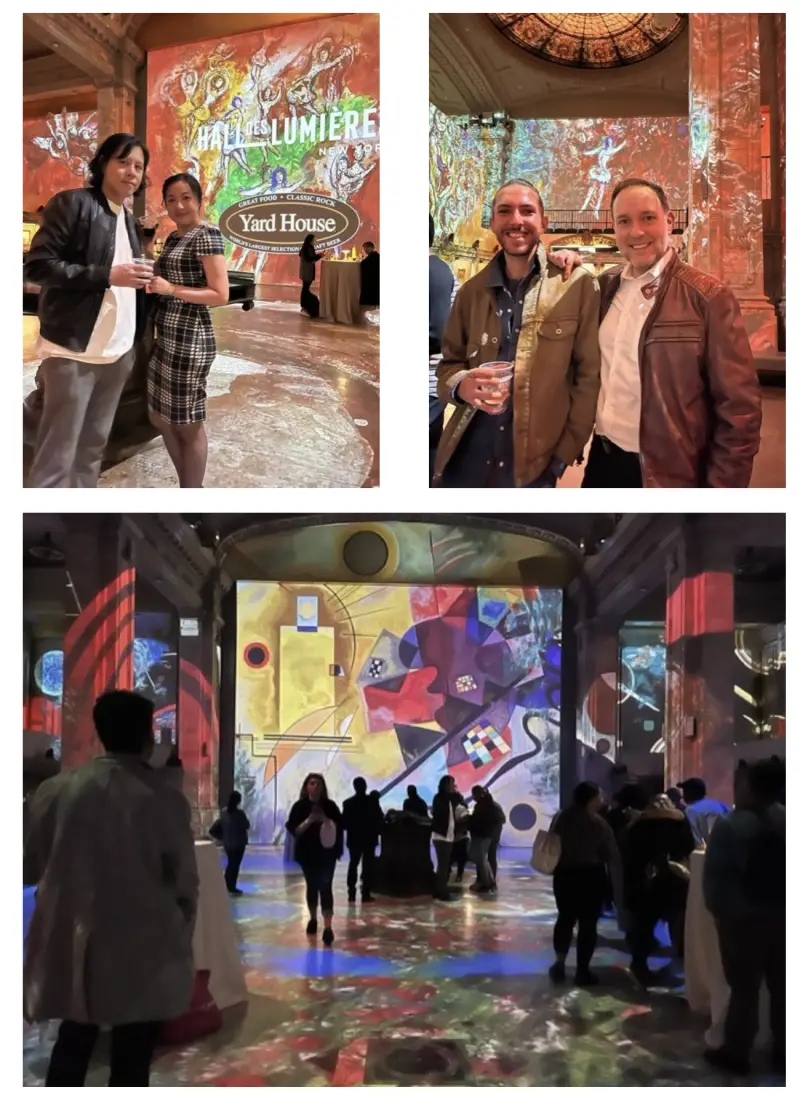 More than one hundred NYC concierge gathered at the landmark Beaux-Arts space of Hall des Lumières to experience a preview of one of the fall's brightest new shows. Chagall, Paris – New York is devoted to the unclassifiable artist Marc Chagall (1887-1985), immersing audiences in a career filled with painting, theater, costumes, sculpture, ceramics, stained glass, mosaics, and collage. Visit halldeslumieres.com for all the details.
CONNECTING HOTELS & DESTINATIONS GATHERING
On September 13th, New York City attraction marketing directors and hotel general managers came together at SUMMIT One Vanderbilt to discuss the latest on New York's tourism economy. Erin Francis-Cummings, President + CEO of marketing research group Future Partners, gave a fascinating presentation that looked at the tourism economy—and NYC's performance—including trends, economics, demographics, sectors, and more. Her findings include:

POSITIVES
Overnight leisure travel remains robust, and day trip volume is very strong.
NYC remains atop destination hot lists, with 41% of survey respondents characterizing it as appealing or extremely appealing.
NYC is a Top 5 destination across age groups, with Gen Z and Millennials selecting it as the #1 most desired destination.
Urban destinations overall are strengthening (travelers are planning 2.9 city trips versus an average of 1.4 prior to the pandemic).
Urban/affluent/younger demographics are more upbeat about their household finances in the context of travel.
Expectations for travel in the remainder of 2023 remain high, near summer levels.
CHALLENGES
Recent data reflects a "Great Recession-level tempering" in NYC travel; concerns about household finances making this an unfavorable time for travel increased last month.
High costs are the biggest impediment to travel right now. Travelers are split as to whether they are better or worse off than a year ago (last month saw that number decline, to its lowest level since the end of last year).
Expected travel spends are on the decline, from a peak in the spring of 2021 at $4,578 to the most recent $3,787.
Leisure travel as a spending priority continues to decline (to 50.8% of respondents).
EPTEMBER 7, 2023
HOW THE CITY'S AIRBNB CRACKDOWN WILL IMPACT TOURISM
As of Tuesday, NYC's new restrictions on short-term stays are in effect, with some 50,000 properties potentially coming off the market. The hotel sector stands on benefit, on top of recent advantages conveyed by migrant housing, restricted supply, increased occupancy, and big boosts in rates. The major change will be seen in "compression nights," when high demand can no longer be satisfied by other outlets—Skift notes that already for the 2023 holiday season NYC rates are up 31% compared to pre-pandemic. Other factors:
Enforcement will be difficult
It's too small of an inventory change to really change such a large market
The rebounding business travel sector isn't affected
More than 5,000 units will still be viable under the new rules
News to Help with Your Planning
Although the city's tourism comeback is still lagging projections, as travelers have been preferring European destinations, here is some data to help assess the upcoming months:
NEW CONCIERGE FAMILIARITY STUDY STATS: BROADWAY
City Guide surveyed over 100 of NYC's most experienced concierges and asked them how familiar they are with tourist activities. The question was simple, on a 0 to 4 scale how familiar are you with tourist activities and comfortable recommending to guests. If you want to learn more about the survey and how to raise your visibility in the concierge community contact Davler CEO David Miller.

We have surveyed for all sectors and will be releasing the results over the next few weeks. Here are the results for Broadway. Click through for previously released results on tours, passes, museums, and attractions & observatories.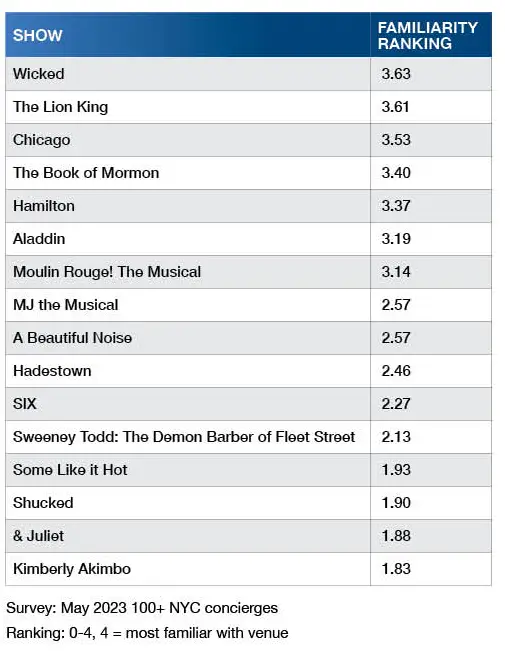 Links of Interest

NYC
BEYOND NYC
CLOSING TIME
AUGUST 16, 2023
THE RETURN OF CHINESE GROUP TRAVEL
Pre-pandemic, Chinese tourists were the second-largest national group visiting the city, spending an average of $3,000 per tourist—almost 60% higher than other international visitors. Although the Chinese are starting to travel again, they have been slow to reach NYC. That will shift soon: last Thursday China lifted its restrictions for U.S. package travel. On Friday, the U.S. and Chinese governments agreed to double the number of weekly flights. That said, air service remains limited and there are visa backlogs, but there's reason for optimism that a key missing piece in the city's recovery is returning.
Tourism remains strong against rising prices, although NYC isn't seeing the full benefit as demand for Europe is driving Americans this summer. As European travel surges, domestic travel prices are dropping—airfares are down 11% from last year (and 12% below pre-pandemic pricing), making NYC more attractive. The inbound news nationally is strong, with international tourists spending 25% over a year ago (and up 38% year to date). New York's advantages can also be seen in a new report from TicketLens Research, which shows the inflation in attraction prices here trails much of the world. Some examples: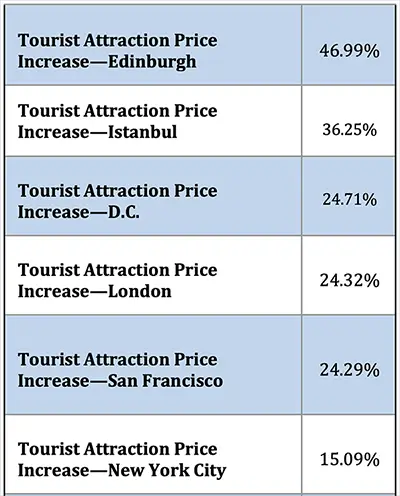 The survey breaks out price increases globally by attraction type, showing increases by sector against 2019:
Sightseeing & tours (+21.7%)
Museums (+20.7%)
Hop-on hop-off busses (+14.8%)
Viewpoints (+13.9%)
NEW CONCIERGE FAMILIARITY STUDY STATS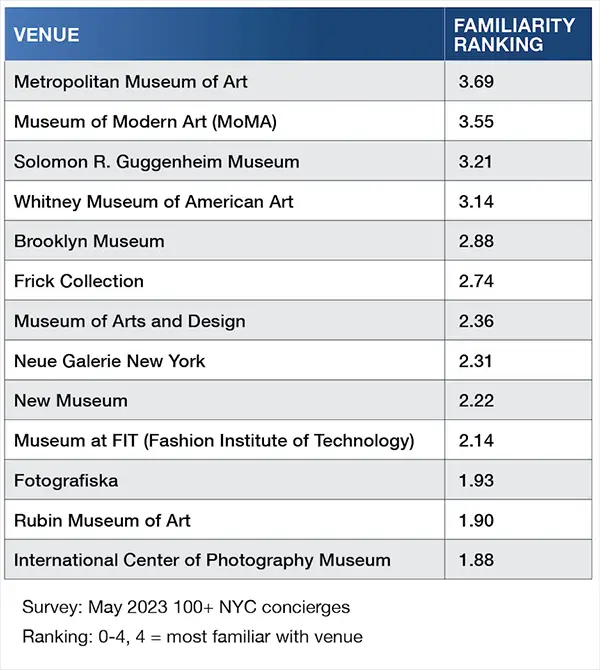 City Guide surveyed over 100 of NYC's most experienced concierges and asked them how familiar they are with tourist activities. The question was simple, on a 0 to 4 scale how familiar are you with tourist activities and comfortable recommending to guests. If you want to learn more about the survey and how to raise your visibility in the concierge community contact Davler CEO David Miller.

We have surveyed for all sectors and will be releasing the results over the next few weeks. Here are the results for museums. Click through for previously released results on tours, passes, and attractions & observatories.
LINKS OF INTEREST
NYC
TOP 3 HOTEL CHAIN RESULTS
Record results for Hyatt credited to rebound in corporate travel and events
Marriott raises full year outlook
"We had the best booking quarter in our history, ever," said Christopher Nassetta, president and CEO of Hilton. "And our position is great for the next year."
BEYOND NYC
CLOSING TIME
THE INTREPID MUSEUM'S ANNUAL TOURISM PARTY
A breezy summer evening saw 325 concierge and New York tourism leaders gather together on the Flight Deck of the Intrepid Museum. The event, co-hosted by City Guide, included many opportunities to make and and renew connections, in addition to great food and drink from Gossip Bar & Restaurant and the Hard Rock Cafe. Thanks to the night's generous sponsors, HeliNY, The New York Sightseeing Pass, Sesame Unlimited, Student & Youth Travel Association, and SUMMIT One Vanderbilt, and congrats to the winners of the night's multiple raffles. (Below, City Guide's Vincent Timpone welcomes the crowd.)
CRIME AND TRANSIT NEWS
NYPD
The latest crime stats, covering July, show a 35.4% drop in shooting incidents compared to July 2022. Homicides fell by a similar number, and overall index crime was down 5.7%, with a 13.6% decline in robbery and 17.6% in burglary.
MTA
The MTA announced its next phase of service increases, to ramp up weekend service where ridership has reached 80% of the pre-Covid baseline. On the subways, major crime was down 9.9% last month.
JULY 27, 2023
Data supports a continuation of summer's strength into fall for tourism: 
TOURISM STAT PACK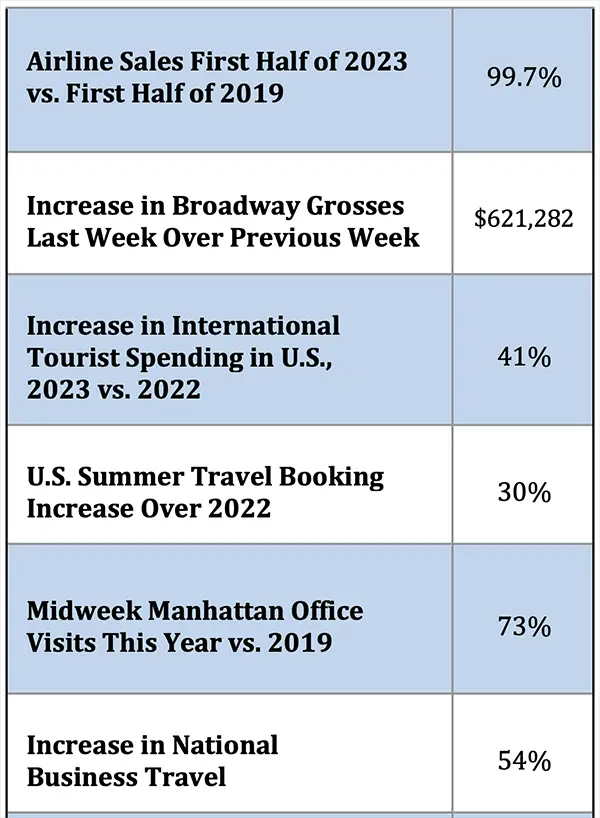 LINKS OF INTEREST
NYC
BEYOND NYC
CLOSING TIME
DESTINATIONS INTERNATIONAL
Congratulations to Fred Dixon, NYC Tourism + Conventions President and CEO, who is now officially the Chairman of Destinations International. Destinations International is the world's largest resource for official destination organizations, tourism boards, and convention and visitors bureaus. We wish Fred well in this new role—and it's great news for New York to have the CEO of our DMO leading the organization.
NEW INDUSTRY STATISTICS—TOURS
City Guide surveyed over 100 of NYC's most experienced concierges and asked them how familiar they are with tourist activities. The question was simple, on a 0 to 4 scale how familiar are you with tourist activities and comfortable recommending to guests. If you want to learn more about the survey and how to raise your visibility in the concierge community contact Davler CEO David Miller.

We have surveyed for all sectors and will be releasing the results over the next few weeks. Here are the results for tours. Click through for results on passes and attractions & observatories.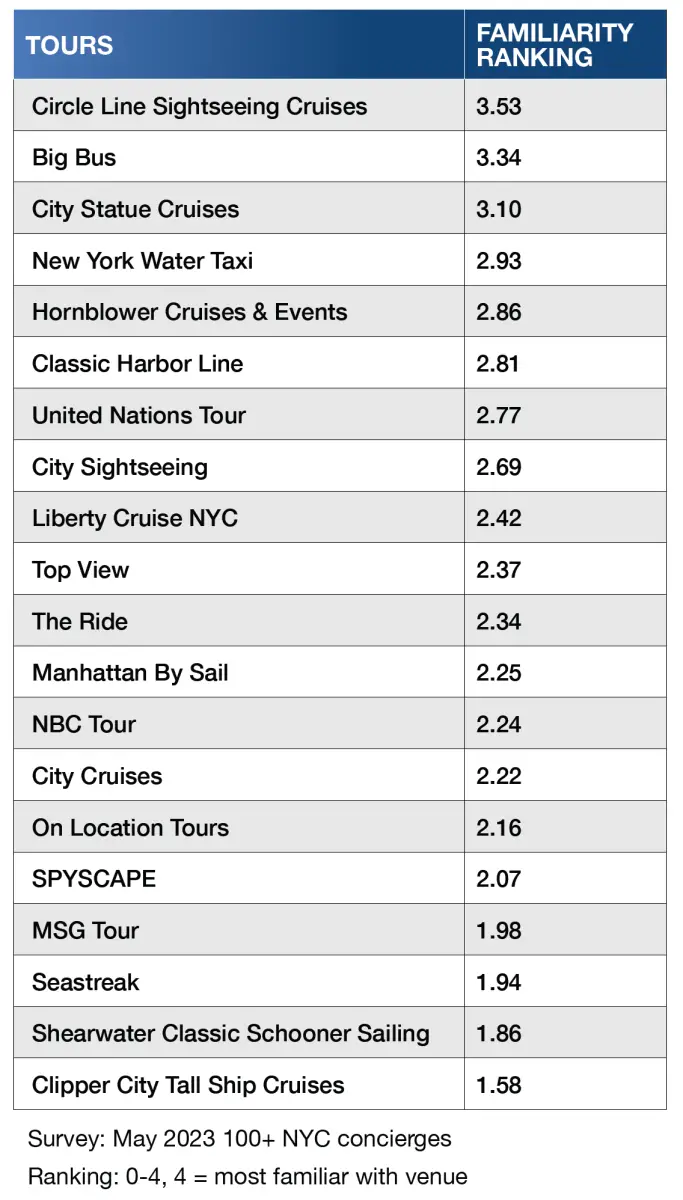 CRIME AND TRANSIT NEWS
CITY HALL
Mayor's office touts Crisis Management System, combining resident-led violence interruption, school conflict resolution, mentorship, mental health services, career planning, and enriching programming to address shootings. A recent record investment in this system will help the program operate in 31 neighborhoods that account for more than two-thirds of shootings citywide. 
MTA
Continuing an upward trend from spring 2022 results, the MTA reports increased subway and bus customer satisfaction. Subway stations with newly installed customer service centers or recently "re-new-vated" stations report higher satisfaction; 29 priority bus routes report an average 8% increase in satisfaction; OMNY payment fare method has a satisfaction rate of nearly 80%.
JULY 12, 2023
The forecasts for July 4th travel played out as expected, with the TSA setting its all-time record for most passengers screened, recorded on the Friday ahead of the holiday. Other positive readings on tourism include:
NEW INDUSTRY STATISTICS—ATTRACTIONS
City Guide surveyed over 100 of NYC's most experienced concierges and asked them how familiar they are with tourist activities. The question was simple, on a 0 to 4 scale how familiar are you with tourist activities and comfortable recommending to guests. If you want to learn more about the survey and how to raise your visibility in the concierge community contact Davler CEO David Miller.

We have surveyed for all sectors and will be releasing the results over the next few weeks. Here are the results for attractions and observatories.
LINKS OF INTEREST
NYC
BEYOND NYC
TOURISM STAT PACK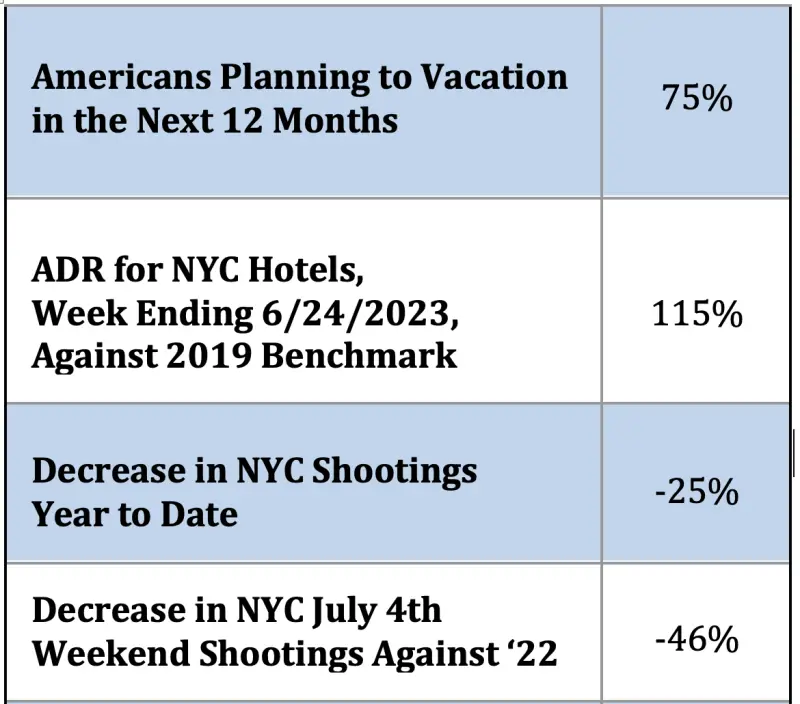 CRIME AND TRANSIT NEWS
NYPD
MTA
Subway robberies decreased 18.4% in June. Major crime in transit is down 4.4% through the first six months of the year.
JUNE 28, 2023
The summer is starting off on very solid footing for tourism:
NEW INDUSTRY STATISTICS
City Guide surveyed over 100 of NYC's most experienced concierges and asked them how familiar they are with tourist activities. The question was simple, on a 0 to 4 how familiar are you with tourist activities and comfortable recommending to guests. If you'd like to learn more, please reach out to Davler CEO David Miller. We have surveyed for all sectors and will be releasing the results over the next few weeks. Here are the results for passes.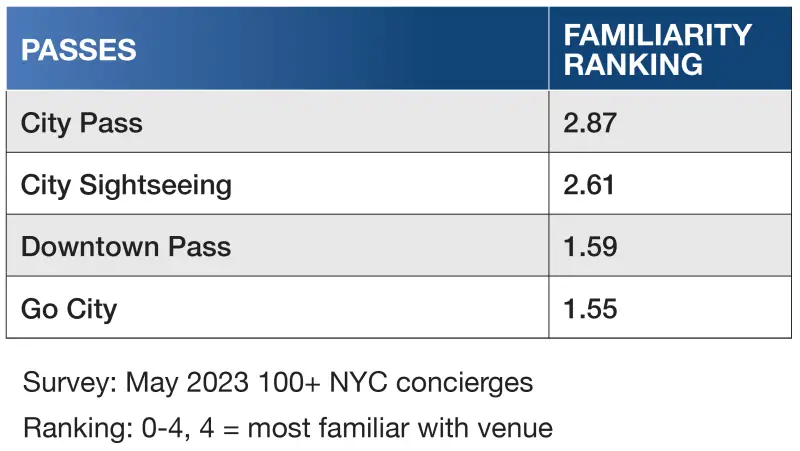 LINKS OF INTEREST
Congratulations to the Empire State Building Observatory, named the #1 attraction in the U.S. by Tripadvisor Travelers for the second consecutive year. The 2023 Travelers' Choice Best of the Best sees the Observatory ranking #5 globally. Other New York City experiences to crack the U.S. Top 10 include Central Park (#2), the National 9/11 Memorial & Museum (#4), and the Brooklyn Bridge (#6).
NYC
BEYOND NYC
Could Generative AI make Google Maps a full travel app?
Travel managers expect second-half 2023 travel budgets to be up more than 9% and project a strong 2024
Younger generations are planning for travel and increasing spending on entertainment, per new data from the Amex Trendex Millennial and Gen-Z Summer Spotlight report
CLOSING TIME
After half a century, Rosie O'Grady's is shuttering in Times Square
Three decades on, the New Ohio Theatre will close for good at the end of August
Legendary East Village gay dive bar The Boiler Room to close (with plans to relocate)
June has been a busy month for concierges to visit NYC venues. City Guide recently hosted them at Rock & Roll Man + Morton's The Steakhouse, The Great Gatsby—The Immersive Show + the Redeye Grill, and Tuesday night's Harry Potter: The Exhibition, which had over 150 guests checking out a great new immersive experience. Pictured below, top left City Guide's Eli Marcus on opening night of Rock & Roll Man with Rodrick Covington, who plays Little Richard; on the right, some of the fun at Harry Potter: The Exhibition.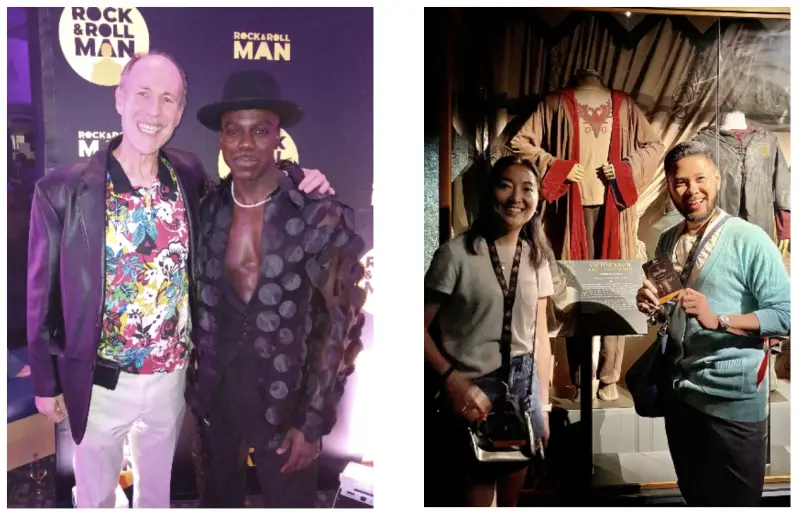 The Times Square Chronicles covered recent City Guide nights at The Edison Hotel and Rock & Roll Man.
If you've got a venue you'd like to introduce to the New York City concierge community, please reach out.
CRIME AND TRANSIT NEWS
NYPD
MTA
LIRR and Metro-North carried a combined 460,000 riders on Tuesday, June 20th, each railroad setting a post-pandemic record. The LIRR's record day follows its busiest week since the pandemic, carrying 1.37 million riders.
JUNE 15, 2023
SUMMER PROSPECTS LOOKING STRONG
Official summer is just a week away and the city is showing off some of its best sides. Despite a writers' strike, this year's Tony Awards was a major success. United Palace in Washington Heights hosted and viewership was up significantly from 2019 (a more than 10% jump to 4.3 million). The livestream jumped 13% over last year, a reminder that even beyond New York, Broadway remains a major interest.

The broader tourism outlook remains strong. "After a record-breaking Memorial Day weekend, summer travel shows no signs of slowing down, and more consumers are prioritizing farther-from-home destinations," according to the latest Morning Consult report. The latest international traveler spend data shows a 45% increase so far for 2023 against the same stretch of 2022. The U.S. Travel Association's new forecast revises upward international travel expectations, led by heavy Canadian demand and rising Brazilian interest. A Hotel Booking Index survey shows Americans are more likely to vacation this year than last, making plans to travel more often, stay longer, and opt for hotels for accommodation. 
Pride Month is in full swing in NYC and the city is cementing its reputation for culture and hospitality. (Juneteenth activities this weekend will further those cultural bona fides.) There's much happening in the city in the coming weeks including:
Resonance Consultancy has revealed its America's Best Cities for 2023. Based on an analysis of 26 factors, New York City is #1.
New York City is getting its own license plate. Photo courtesy New York Department of Motor Vehicles.
LINKS OF INTEREST
NYC
BEYOND NYC
CLOSING TIME
CRIME AND SAFETY NEWS
NYPD
Overall index crime stayed flat last month, but beneath the surface was a very good report. Car theft spiked, which distorted the drops in 5 of the 7 index categories, including a 33.3% reduction in homicide, 11.1% decline in robbery, and 11.8% decline in burglary. Shootings were down 26.5%.
MTA
In the subways, robberies decreased by 30.9% and major crime in transit fell 13.1%. This continues 2023's reduced crime trend, even as transit use is growing
OUT AND ABOUT WITH CITY GUIDE
Even with some wildfire interference, it's been a busy few days for City Guide, with a full slate of events connecting concierge with restaurants, shows, and attractions, in addition to getting out in the city. (And more to come this week and the weeks ahead.) Here are a few looks from our recent Madame Tussauds night, where we had a blast with a big group of concierge—complete with a great spread and plenty of giveaways. In addition, at bottom left is City Guide's Eli Marcus with Suzan-Lori Parks, winner of the 2023 Tony for Best Revival of a Play for Topdog/Underdog, at the Drama Desk Awards. Bottom right, guests at a Bocca Cucina & Bar concierge brunch.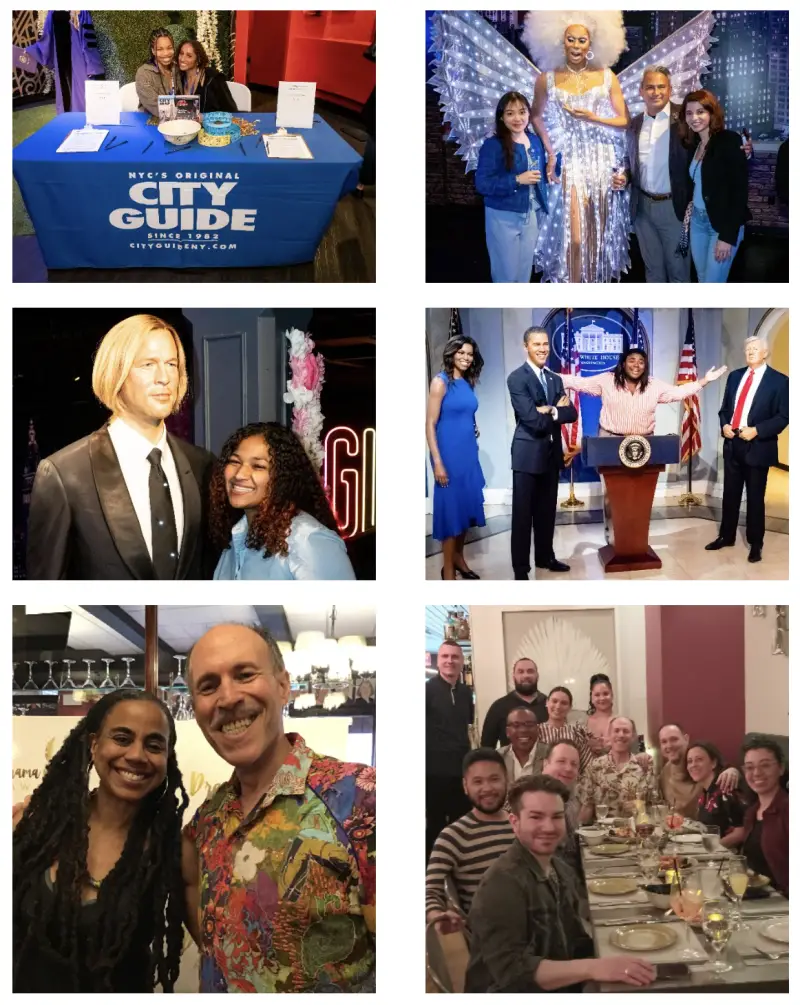 JUNE 1, 2023
NYC ON TRACK FOR A VERY BUSY SUMMER
Good weather brought out the crowds over the weekend, with another successful Fleet Week in the books. The latest data supports what we're seeing on the ground—the city is booming. 
A four-week tally of the top 25 hotel markets shows NYC at the top, with 86.5% occupancy—a sharp 6% gain driven by improved Monday-Wednesday performance. The week ending May 20th was even stronger, with occupancy at 89.5% and room nights sold at their highest point of the year. ADR was at 117% of the 2019 benchmark.
Transit numbers continue to rise, with Metro-North and the LIRR setting post-COVID records for ridership; last month also saw increased ridership on subways and buses.
The latest Amadeus Hospitality Market Insights Report notes NYC is the #2 market worldwide for air arrivals for June, trailing only London.
NYC is just 25,000 jobs away from a full COVID recovery.
National air traffic over Memorial Day exceeded pre-pandemic numbers.
The International Air Transport Association (IATA) reports traveler confidence is high, with 79% having summer trips planned; forward bookings data is 35% higher than 2022.
LINKS OF INTEREST
NYC
BEYOND NYC
CITY HALL CRIME & SAFETY
City Hall is focusing on retail theft with a new holistic strategy derived from a summit of retailers, law enforcement, union leaders, and BIDs. A blend of social programs and law enforcement will be used. The mayor's office notes that only 327 repeat offenders account for 30% of shoplifting arrests.
Tech giants have gutted publishing. Now digital fatigue is giving print a new lease on life
Last week, Fortune magazine published an article by Davler CEO David Miller detailing the resurgence of the print publishing industry. Key takeaways include:
Magazine readership has been increasing for the past decade
Most magazine readers still prefer print over reading magazines online
Time spent reading print is valued, with readers committing more minutes to print than online articles
Print appeals to a broad age range, with two-thirds of adults aged 18 to 34 loyal to the tactile experience of print
Print is well-positioned to serve the growing trend of "digital detox"
Print's less intrusive nature gives it much more impact than digital advertising
Read the full article here.
MAY 18, 2023
GREAT NYC SUMMER TOURISM NUMBERS—ARE YOU READY?
U.S travelers are protecting their travel budgets this year, despite inflation. Data, for NYC and beyond, points to a strong summer. And there is good news for travel on the inflation front—the latest government figures show "the cost of many services, including airline fares and hotel rooms, plunged" last month. Other promising data points:
We are feeling very positive about summer and the state of NYC tourism.
THE WOMEN IN TOURISM AWARDS

Nineteen amazing honorees were celebrated at City Guide's Second Annual Women In Tourism Awards, presented by American Airlines. Betsy Wolfe, the Tony-nominated star of Broadway's & Juliet, served as emcee, keeping an audience of nearly 300 guests laughing as she led the awards ceremony. Congrats to all the honorees, representing NYC in everything from attractions to concierge to restaurants, retail, theater, and tour guides. You can learn more about the honorees here. Women In Tourism was also an opportunity to contribute to the future of our industry by establishing a scholarship and welcoming in hospitality and tourism students.

The luncheon was a perfect opportunity to connect and celebrate—we've got great pictures here.
TOURISM STAT PACK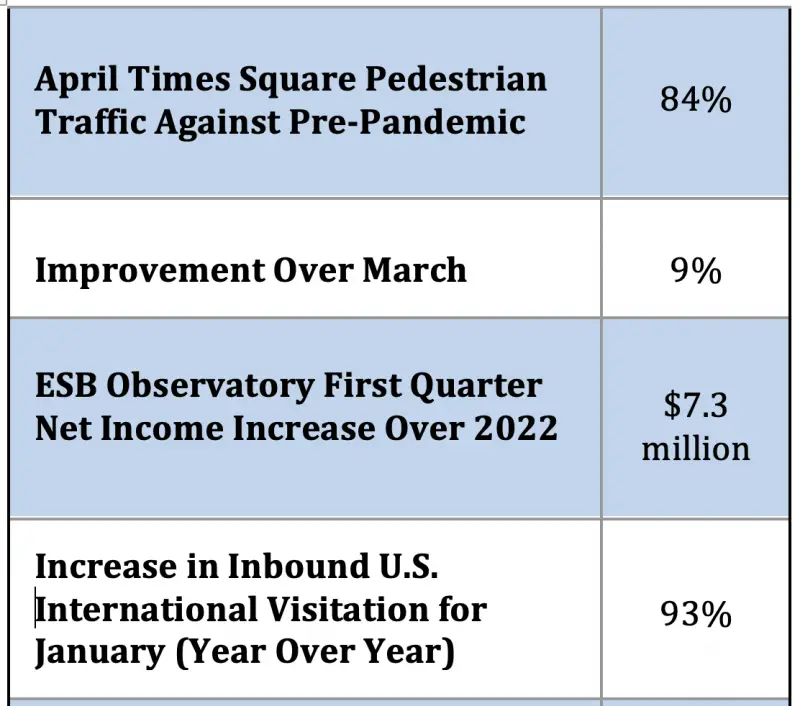 CRIME AND SAFETY NEWS
NYPD
CRIME IS TRENDING DOWN
The latest crime stats show shootings, murders, robberies, and burglaries are all down across NYC. 
Shootings in April were down 31.4% over 2022, extending the 25.4% decrease citywide through the first four months of 2023.
Police officers have seized 2,281 guns from the streets of New York City through the first four months of 2023.
Shoplifting declined 7.9% last month thanks to an increased NYPD focus.

MTA
LIRR and Metro-North both set post-pandemic ridership records, with more than 200,000 passengers each yesterday; it was Metro-North's best day since March 6th, 2020.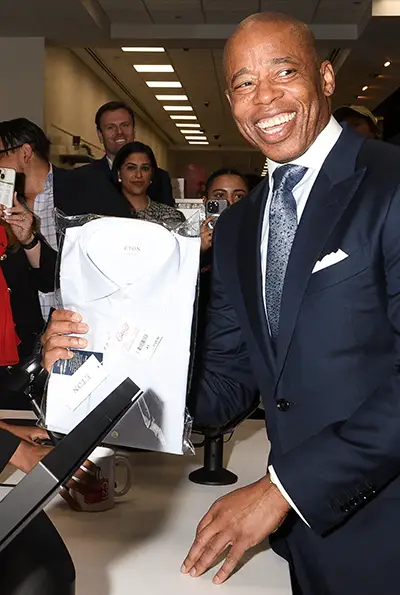 Photo: Deonté Lee/BFA.com.
LINKS OF INTEREST
NYC
BEYOND NYC
CLOSING TIME
TOURISM NEWS, APRIL 27, 2023
It's not just the warming weather that has the city feeling more lively. New York City has been witnessing the highest year-over-year increases in occupancy (+6.3% to 82.2%) and RevPAR (+19.4% to $232.80) among the top U.S. hotel markets. That takes us to 95% of the 2019 benchmark in demand. Other rebound data points include: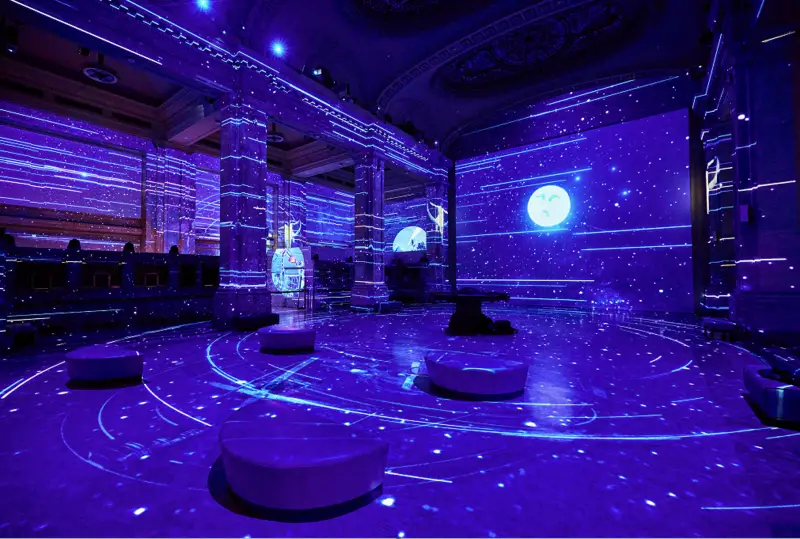 Now on view at Hall des Lumières, Destination Cosmos: The Immersive Space Experience.
CRIME & SAFETY UPDATE
Manhattan crime has been in the headlines of late, but despite some portrayals of a "crime wave," the stats are actually moving in a positive direction.
LINKS OF INTEREST
NYC
NATIONAL DATA
APRIL 13, 2023
The summer travel picture is coming into sharper focus, with 70% of Americans intending to travel. Expected travel spends are spiking up to an eye-popping $4,339 from $2,581 just one year ago. Hospitality jobs led employment gains last month, though more hiring is still needed to meet elevated travel demand.
NYC hotels are at a full recovery of the pre-pandemic benchmark, with mid-March registering the most room nights sold since early December (source: New York City Tourism + Conventions).
The New York City Tourism + Conventions annual report is out. Among trends worth noting: the UK and Canada have returned to the top of international markets. France, Germany, Spain, and Italy together were at 75% of benchmark 2019 levels last year.
Extended stay pioneer AKA reports lengthening booking windows for NYC for spring; the majority of guests booking are from California, New York, Florida, and Texas.
Broadway remains strong, with grosses jumping 5.1% last week against the previous week, with the same number of shows. Three shows set box office records.
NYC CRIME AND SAFETY UPDATE
"Intelligence-Driven Policing Continues to Reduce Shootings, Murders, and Other Violent Crime" is the headline for the most recent crime stats. Specifically, March 2023 against March 2022 sees a 26% drop in shootings, extending the 23% drop in shooting incidents citywide through the first quarter of 2023. Homicides are likewise down 11.4% for March, and overall index crime was flat.
LINKS OF INTEREST
NYC
BEYOND NYC
CLOSING TIME
MARCH 30, 2023
The most recent numbers point to a busy spring for NYC tourism, with many signs of recovery.
New York City saw a successful St. Patrick's Day this year. A report by SpendTrend from Fiserv breaks out the numbers, with New York City seeing a 40.9% increase in restaurant and bar spending compared to 2022. (That translates to a 6.1% increase over the previous week, a reminder that occasions provide significant bumps in spending.)
Room demand reached 698,247 room nights sold for the week ending March 11th, which reflects 98% of the 2019 benchmark.
Broadway remains strong as well, with last week seeing a 19% boost in grosses week over week (and that with only two new shows opening). The Phantom of the Opera pulled in a staggering $3 million, the highest weekly gross in its 35-year run.
The subway set a post-Covid ridership record, with March 16th seeing 3.94 million riders; that same day OMNY was over 2 million taps for the first time ever.
Nationally the news is good as well.
CRIME & SAFETY NOTES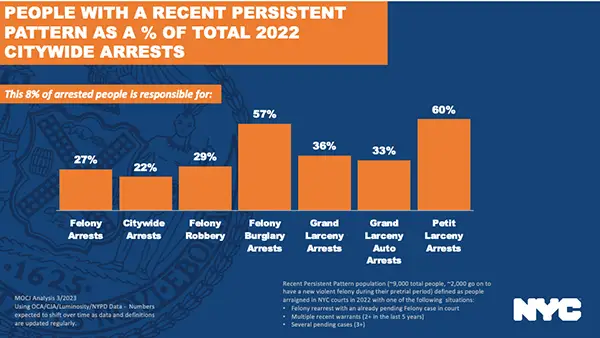 MAYOR'S OFFICE
The Mayor's Office of Criminal Justice Director Deanna Logan delivered a presentation on recidivism (stats above), showing a very small number of people are responsible for a significant number of crimes. "As frustrating as that is," Mayor Adams notes, "it also gives us the information we need to refine our tools and utilize precision policing to drive crime down."
MTA
By the end of March, NYC Transit will have completed Re-NEW-vations at 21 stations citywide, including repainting, better lighting, new signage, and deep cleaning.
Booth attendants will be getting out of the booth in a new initiative to improve customer service. "It's a great thing, especially for tourists," observes MTA Chairman Janno Lieber.
LINKS OF INTEREST
NYC
BEYOND NYC
CLOSING TIME
NYCACH ELECTS 2023 BOARD OF DIRECTORS
The New York City Association of Hotel Concierges (NYCAHC) has elected its 2023 Board of Directors. Congrats to Bill Hawkins, who will continue his second term as President, Charlie Loor, continuing his role as Vice President, and the rest of the leadership team.
MARCH 16, 2023
MANY ENCOURAGING DATA POINTS FOR SPRING TOURISM IN NYC
The most recent numbers point to a busy spring for NYC tourism, with many signs of recovery.
Statue City Cruises is extending its service as 2023 traffic hits 94% of pre-pandemic levels. International visitation is at 36%, with increases from the UK, France, Canada, Brazil, and Mexico.
Broadway's spring season is boosting box office numbers. Chicago just set a record for its highest-grossing non-holiday week ever, with attendance up 8%. Across Broadway, attendance last week was up 14% from the previous week. 
Occupancy rates at New York hotels reached 76.7% in the week ending February 25th, just 1% off 2019's rate and 16% above one year ago.
Traffic at the area's three major airports rose about 50% in January, according to Port Authority data.
Revised job numbers show the city is at 99.3% of its pre-pandemic strength.
Nationally the news is good as well.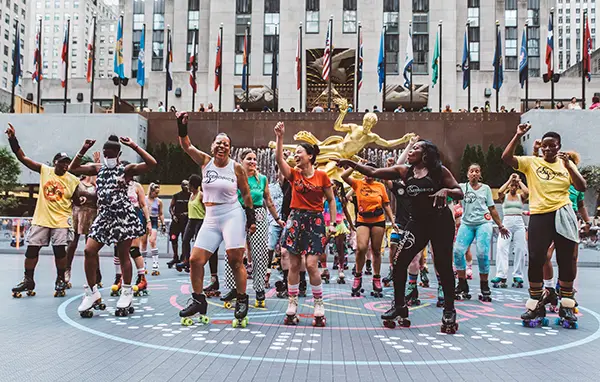 Flipper's Roller Boogie Palace returns for its second year at The Rink at Rockefeller Center. The season will run April 14th through October.
MARCH TOURISM STAT PACK

Percentage of Broadway Seats Filled, Season to Date



88%

 


Increase in Broadway Revenue Year to Date Against Previous Year
 



127%


Drop in Subway Crime Year to Date
 



20%

Most Recent Times Square Pedestrian Count Increase Over Previous Year



51%
CRIME AND SAFETY NEWS
NYPD
For the month of February 2023, overall index crime declined by 5.6% compared to February 2022.

MAYOR'S OFFICE
Over 4,000 New Yorkers have accepted shelter since the launch of Mayor Adams' Subway Safety Plan. 
MTA
Michael Kemper, Acting Chief of Transit, NYPD, characterizes efforts to reduce transit crime as "swift and significant." The recorded felony crime over the last four months in transit is the second-lowest for that span in the CompStat era (trailing only one COVID-era stretch). On the other side of the ledger, summonses are up 83.5%. Kemper added, "As encouraged as we are, by no means are we claiming victory. Our work is not done."
The LIRR has already adjusted Grand Central Madison service to better meet demand.
First new subway car fleet in five years rolls with cutting-edge R211 trains.
MADAME TUSSAUDS TIMES SQUARE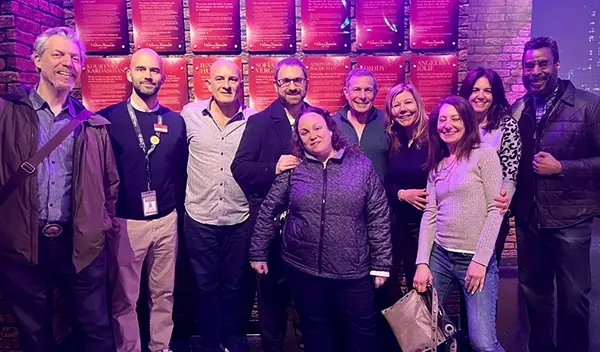 A huge thank you from Davler Media/City Guide to Tiago Mogadouro and everyone at Madame Tussauds Times Square for a great visit yesterday. Tiago spoke with us about Madame Tussauds commitment to 42nd Street and ongoing efforts on behalf of the area's recovery. Those of us who hadn't been to the attraction for a few years were blown away by the improvements—Merlin Entertainments has invested many millions of dollars on new immersions and it really shows. The flow of the experience has been greatly improved and we had a blast taking selfies and interacting. If you haven't been for a while, MT is definitely worth a fresh visit. Visitors to the city will appreciate the many areas here that show off New York City themes.
LINKS OF INTEREST
NYC

BEYOND NYC

CLOSING TIME
MARCH 2, 2023
As recession forecasts get pushed back later into 2023 we are seeing continuing growth in the prospects for tourism.
A recent analysis of Google search data reveals New York is the top American holiday destination across 21 nations, including the UK, Norway, the Netherlands. Canada, Mexico, and South Africa. Another 40 countries rank New York second.
International travel to the U.S. is expected to be up 20% this year, according to the National Travel and Tourism Office. By 2024 we are expected to exceed 2019 numbers. The report details trends by nation, with Mexico, India, Ireland, and the Netherlands among countries expected to exceed their 2019 travel volume in 2024.
New York City is a top-5 trending domestic destination for spring break 2023, with interest up over previous years. Beyond NYC, travel demand for spring break is surging despite rising prices.
The latest numbers from Hyatt and Wyndham show strong results carrying over into 2023. Sales at retail stores and restaurants jumped 3% last month, suggesting consumers remain willing to spend. Traveler confidence has increased globally, as evidenced by lengthening search windows and earlier planning for 2023 travel.
A fresh photo op for midtown as the Garment District Alliance (GDA) unveils its new Big Button sculpture. Credit: Alexandre Ayer / @DiversityPics. 
MTA/City Hall News
Deputy Mayor Philip Banks is now hosting regular public safety briefings for the public on the NYC Mayor's Office's YouTube, Facebook, and Twitter pages at 12 noon.
The MTA launched full service for Grand Central Madison on Monday, bringing up to 24 trains per hour and 274 additional trains per weekday. By day three of the new schedules, the LIRR was carrying 60,652 morning peak passengers, with 71% headed to Penn and 29% to Grand Central.
Also this week, the MTA opened three new subway Customer Service Centers, bringing the total to six. New locations are 34 St-Penn Station, Flushing-Main St, and St. George SIR.
LINKS OF INTEREST
NYC
RETURN ENGAGEMENTS
BEYOND NYC
CLOSING TIME
Be on the lookout for the new edition of City Map, which is starting delivery. The spring 2023 version is expanded in size while retaining popular features like the detailed Manhattan central map and focused coverage of theater and attractions.
FEBRUARY 16, 2023
We have the latest data here, which includes encouraging stats on both lodging and safety. Read on for more, including city announcements (new destinations and departures) and rising trends in tourism. 
FOURTH QUARTER STAT PACK
U.S. Increase in International Traveler Volume in November Against November '21



61%

 

December U.S. International Tourist Spending Increase Over December '21



49%

U.S. Travel Spending Surplus in December


$1
billion
NYC CRIME/SAFETY NEWS
MTA
NYPD
January's crime stats show citywide shooting incidents decreased in January by 26.3%, further extending the double-digit declines of 2022, driven by steep reductions in the Bronx, Brooklyn, and Manhattan.
Arrests for overall index crimes are at a 24-year high.
NYPD representatives at the Broadway Association February luncheon noted the size of the unit that patrols Times Square has more than doubled, up to 137 officers from 65, leading to a dip in crime. Training in improved tourist-friendly interactions has been added and there is an increased, full-time night police presence.
The NYPD has published its 2023 Strategic Plan, with "promoting public safety and respect through the evolution of Neighborhood Policing" one of the priorities.
NEIGHBORHOODS
LINKS OF INTEREST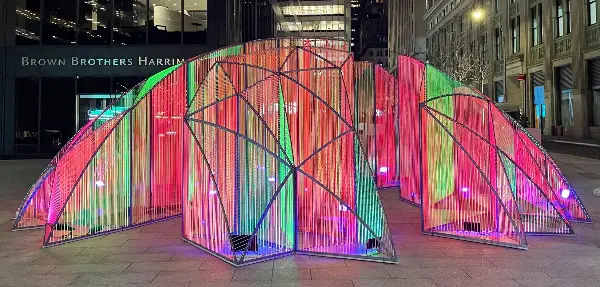 "Geo," the Downtown Alliance's newest public art installation, is now on view at the plaza in front of 140 Broadway. The installation is on view through March 30th. Image courtesy Downtown Alliance.
NYC
BEYOND NYC
CLOSING TIME
STAT PACK
Hotel Demand for Week Ending February 4th Against 2019 Benchmark

93%

Broadway Attendance Last Week


192,323

Years Since the Subway On Time Performance Last Exceeded January's

10

Percentage of Locations Open in Grand Central as Retail Recovers

74%

Estimated Tax Revenue of NY Marijuana Sales Over the
Next 6 Years  


$1.25
billion
A MESMERIZING VISIT TO HALL DES LUMIÈRES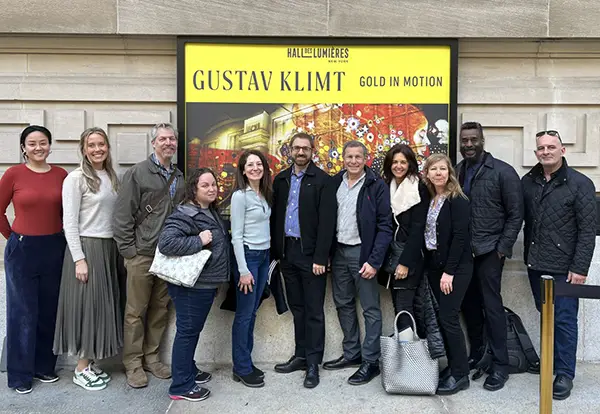 Yesterday City Guide was hosted by Hall des Lumières, the first North American location from exhibition leader Culturespaces. Gustav Klimt: Gold in Motion immerses viewers in living paintings, making use of cutting-edge mapping technology. A Beaux-Arts landmark bank provides the setting, complementing the artwork with an ornate restored interior. Hall des Lumières is a must-see addition to downtown tourist itineraries, adding variety to stops like One World, the Oculus, the Brooklyn Bridge, and the 9/11 Memorial Museum.
CITY GUIDE'S ANNUAL TOURISM SEMINAR
Last month, City Guide's Annual Tourism Seminar brought together an all-star panel of presenters to share market and sales data across most segments of the industry. One hundred industry executives exchanged ideas over breakfast at the Redeye Grill. If you missed the event, you can still experience it through videos of the presentations here:
Major NYC Tourism Sectors Panel
VIJAY DANDAPANI, CEO & President, Hotel Association NYC
BOB HOFMANN, Vice President of Broadway Inbound, Inc.
ANDREW RIGIE, Executive Director, NYC Hospitality Alliance
Moderator, ELI MARCUS, Executive Director, City Guide
 
Government Panel
PHILIP BANKS III, Deputy Mayor
EUGENE RIBEIRO, MTA New York City Transit Director
TOM HARRIS, President, Times Square Alliance
Moderator, ETHAN WOLFF, Director, Content Management, City Guide
 
NYC Destinations and Attractions Panel
SUSAN MARENOFF-ZAUSNER, President, Intrepid Museum
DELFIN ORTIZ, Managing Director, One World Observatory
SOPHIE WRIGHT, Executive Director, Fotografiska
Moderator, VINCENT TIMPONE, Executive Director, City Guide
FEBRUARY 2, 2023
As we start month two of 2023, there is optimism about the state of travel. January hotel occupancy matched January, 2019 in NYC. National data supports the strength of NYC's tourism recovery:
Inflation is not squeezing out travel, consumers are instead willing to spend more according to a survey by market research firm STR. Travelers report readiness to pay more than they did pre-pandemic for transportation, dining, accommodations, and experiences (shopping is the lone exception).

Executives at the Americas Lodging Investment Summit say they have "yet to see any tapering off in demand—or pushback on high rates"; they predict the first quarter of 2023 will be the strongest for travel, with hotel demand slowing by the second quarter due to the economy. (The current historically short booking windows make forecasting more challenging.) Any recession this year is expected to be "brief" and "mild," according to Ryan Meliker, President of Lodging Analytics Research & Consulting.
Search traffic increases in December on Tripadvisor, Expedia, and Booking.com augur well for 2023, with Booking.com up 28% over the previous year. Month-over-month growth averaged 8% for all three, suggesting 2022 momentum continuing into 2023. "People are choosing experiences over other types of purchases with their discretionary income, and of those experiences they are choosing to travel," according to Jim Corridore, Senior Insights Manager for Similarweb.
Tripadvisors' Best of the Best has picked New York City as the #1 most popular U.S. destination in 2023. The World Travel and Tourism Council's Cities Economic Impact report notes that growth is slowing for rural destinations as cities bounce back. New York was #1 in the U.S. for international spend in 2022 ($12.45 billion) and the WTTC expects us to maintain that position this year. Trip.com Group CEO Jane Sun predicts global travel for China will be back by the third quarter; already Chinese outbound travel has started to boom, with air bookings to Southeast Asia up 864% year over year.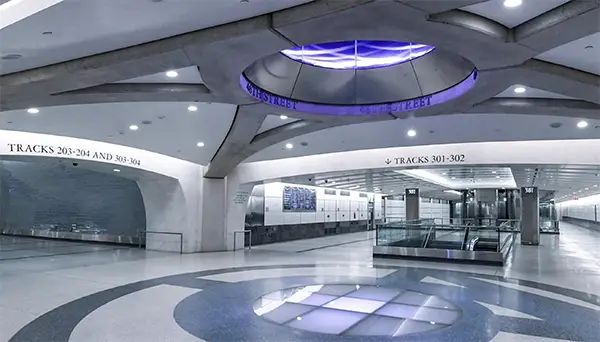 Grand Central Madison, bringing the LIRR to the east side, has finally opened. The new station will also ease connections from JFK to Manhattan.
| | |
| --- | --- |
| NYC December Hotel Occupancy Against 2019 Benchmark | 94% |
| Current NYC Hotel Inventory vs. 2019 | 99.5% |
| Percentage of Available Broadway Tickets Sold Last Week | 93.5% |
| Increase in Subway Ridership in January | 35% |
| Decrease in Subway Crime in January | 31% |
| Increase in Times Square Pedestrians, Dec '22 vs. Dec. '21 | 13.5% |
CRIME/SAFETY NEWS
MTA
The subways have not been this safe since before the pandemic.
Major crimes dropped 16% in the three months since late October, when more officers were assigned to the subway.
Last month marked the second lowest level of transit crime in any January since 1993.
The MTA customer satisfaction survey in December 2022 reflected a spike in riders feeling safer, up 18%, with close to 60% of respondents feeling "safer" or "much safer" on trains and in stations. Since the start of surveys last spring, this is the largest single-month increase.
There are now 10 Safe Options Support teams, comprised of specially trained mental health practitioners, helping to transition the estimated 3,900 individuals living on the street or in the subway system into stable living environments. Already 650 individuals have been enrolled in Critical Time Intervention services.
MAYOR'S OFFICE
Mayor Adams' State of the City address highlighted a crackdown on repeat offenders. The recidivism crisis is fueled by 1,700 individuals. The Mayor also noted new efforts aimed at curbing rats, traffic violations, and illegal weed shops.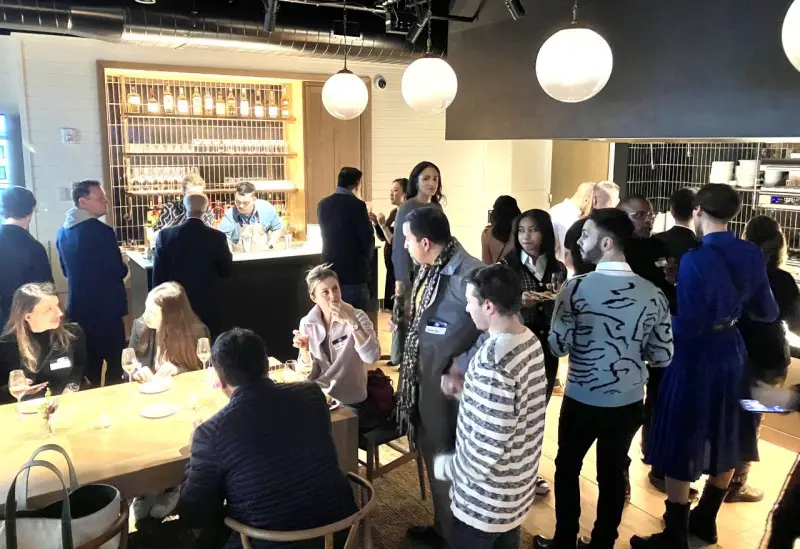 Last week City Guide brought together 50+ concierge for drinks, bites, and private tours of the 3 bars, 12 restaurants, and multiple markets of the Tin Building in the Seaport.
LINKS OF INTEREST
NYC—MANY OPENINGS
BEYOND NYC
CLOSING TIME
JANUARY 18, 2023: ANNUAL TOURISM SEMINAR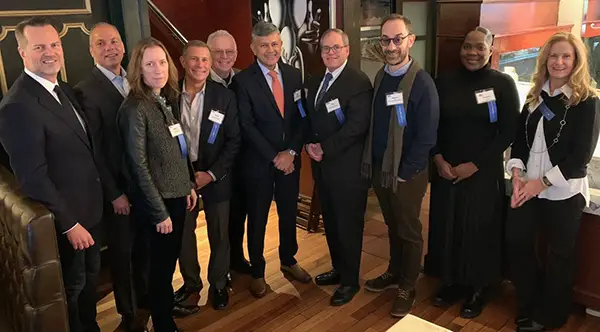 PRESENTERS: Fred Dixon, Pres/CEO, NYC & Company, Delfin Ortiz, Mng Dir, Legends/One World Observatory, Sophie Wright, Exec. Dir, Fotogafiska, David Miller, CEO, Davler Media, Bob Hofmann VP, Broadway Inbound, Vijay Dandapani, Pres/CEO Hotel Association of NYC, Tom Harris, Pres, Times Square Alliance, Andrew Rigie, Exec Dir, NYC Hospitality Alliance, Shanifah Rieara, Acting Chief Communications Officer MTA, Susan Marenoff-Zausner, Pres, Intrepid Museum (missing from photo: Deputy Mayor Philip Banks III)
Last Tuesday, City Guide's Annual Tourism Seminar brought together an all-star panel of presenters to share market and sales data across most segments of the industry. One hundred industry executives exchanged ideas over breakfast at the Redeye Grill. 

Fred Dixon, President and CEO of New York & Company, was very upbeat about 2023 in his introductory remarks. Dixon relayed the strength of the fourth quarter, an expected surge in day trip numbers for 2023, New York's status as the safest big city in the U.S., and that "domestic travel is coming back in a huge, huge way."

Data highlights: 
NYC welcomed about 56 million tourists in 2022, domestic tourism mostly recovered from pre-pandemic levels, international is still lagging, but improving. The projection is for 61MM tourists in 2023.
Broadway, hotels, attractions, and museums all reported great holiday sales numbers. Several presenters said they reached or exceeded pre-COVID levels in December.
The government-affiliated presenters shared the initiatives in place to reduce crime, improve cleanliness, and help individuals experiencing mental health issues. The data they shared indicates real progress has been made on these fronts.
The Annual Tourism Seminar was the subject of a New York Business Journal article, which quoted the "Major NYC Tourism Sectors" panel, dedicated to hotels, restaurants, and Broadway.
NYC TOURISM DATA
| | |
| --- | --- |
| Number of Subway Stations That Exceeded 2019 Ridership in December | 21 |
| NYC New Year's Eve Occupancy | 88% |
| Average Daily Rate Increase That Week Over '21 | 26.5% |
| Empire State Building Observatory Attendance Early December Versus Pre-Pandemic | 95% |
| NYC & Company Projection for Potential Chinese Tourists in NYC in 2023 | 500,000 |
CRIME/SAFETY NEWS
NYPD
Overall index crime in NYC was down for the second straight month in December, reduced 11.6% compared with December 2021. Five of the seven major index-crime categories saw decreases, driven by 26% decreases in murder and grand larceny.
For the fourth quarter, index crime was down by 1.5% against Q4 of 2021; although crime overall was up in 2022, murders were at their lowest level since pre-pandemic.
Brooklyn saw drops in shootings and homicides, down 31% and 21% respectively since 2020 peaks.
"Ensuring our city thrives is the business of the NYPD," according to an op-ed by City Police Commissioner Keechant L. Sewell.
MAYOR'S OFFICE
LINKS OF INTEREST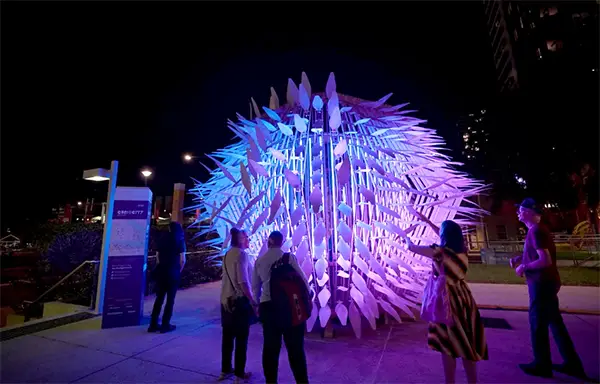 The Garment District Alliance unveiled Living Lantern yesterday, a kinetic installation serving as a symbol of hope through February 24th on the Broadway plazas. Created by NEON and Frankie Boyle Studio, and powered by WIREFRAME. Photo Credit: PixelMill Studio.
NYC
BEYOND NYC
JANUARY 4, 2023: NYC TOURISM UPDATE
Despite economic headwinds, the outlook for New York tourism remains strong. Some data for the year ahead:
NYC topped 1 billion subway riders for the year on December 27th, the highest ridership since 2019. As Mayor Adams put it in a recent roundup of the city's tourism prospects, "New York City is not coming back—we are back."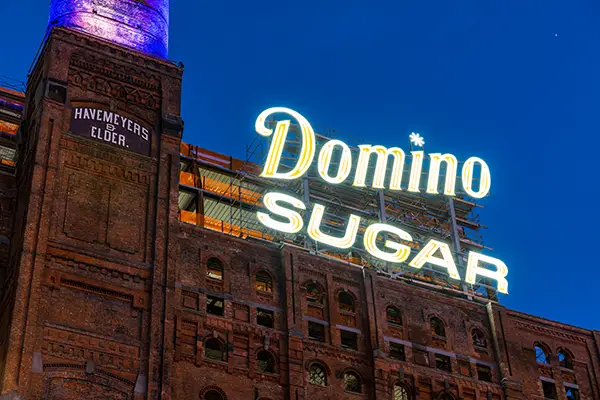 A landmark on the Brooklyn skyline for over a century has returned to the Domino Refinery building. Photo by Wes Tarca.
NYC TOURISM DATA

Increase in NYC Airport Volume Nov. 2022 Versus Nov. 2019


2%

Increase in NYC Airport International Travelers,
Oct. 2022 Versus Oct. 2021


1.7 million

December 2022 Statue of Liberty Visitation Increase Over 2019 Benchmark



25%

Broadway Gross Increase For Final Week of December


49%

Harry Potter Gross That Week to Set All-Time Broadway Play Record


2.7
million

The Lion King Gross That Week to Set All-Time Broadway Musical Record


4.3
million
CRIME/SAFETY NEWS
The Adams administration is touting big improvements in public safety in its first year. Shootings are down 17% and homicides 13%; the NYPD has removed more than 7,000 illegal guns and made over 4,500 gun arrests—a 27-year high. November 2022 saw major crimes drop from where they were in November 2021, and subway crime that same month dropped by 12.8% over the previous November—even more impressive given the big lift in ridership. Pedestrian fatalities are down as well.
In just the first nine months of the Adams administration pedestrian pedestrian stops increased 22% over the entirety of 2021.
In another boost for tourism, the city is prioritizing getting cleaner. More than one-thousand neglected areas have been targeted and waste basket service has been increased 50,000 times each week.
LINKS OF INTEREST
NYC
BEYOND NYC
CLOSING TIME
DECEMBER 21, 2022: NYC TOURISM UPDATE
Looking back to the beginning of the year it's amazing to see how much ground we've recovered. A year ago the Omicron variant was putting a damper on activity and it seemed like the crowds would never return. The bounce back since then has been incredible, even if we are not yet back to pre-pandemic levels. We are still missing foreign visitors, although at last there has been a loosening of Chinese restrictions, giving hope that they'll return soon—bringing three years of pent-up demand with them. Data supports the case for cautious optimism:
Tourism Economics reportsTravel Industry Poised to Grow in a Recession, noting U.S. households are in a position of strength, there are no signs of weakness, and pent-up demand remains strong. In fact, the latest forecast from the U.S. Travel Association anticipates an 8.8% increase in leisure travel next year (and business travel spending expected up 19.1%). AAA estimates the next couple of weeks will be the third-largest for holiday travel since tracking began, with 3.6 million more people than last year—just off pre-pandemic volumes.
NYC TOURISM STAT PACK

NYC Hotel Occupancy for November


90.2%

Broadway Capacity
Last Week


85%

Broadway Capacity Increase Over Previous Week


5%

Gross for Funny Girl Over 8 Performances to Set August Wilson Theatre Record


$2MM

Grand Central Area Increase in Pedestrians May-November


6%

Times Square Pedestrian Count Increase for November
Year Over Year



18%
CRIME/SAFETY NEWS
MTA
"In the month of November, we had a couple of weeks where we had the lowest rate of crimes per million riders that we've had since before COVID. This is by no means time to declare victory, but we're in the right direction," MTA Chair and CEO Janno Lieber explained in a recent ABC7 interview.
MTA initiatives will improve tourist experiences even beyond lowering crime. Comprehensive Customer Service Centers will provide direct support in high-traffic subway stations. Six will open early next year, followed by nine more in 2023. Station Agents will be moving out of the booth and into more direct customer support roles.
MAYOR'S OFFICE
LINKS OF INTEREST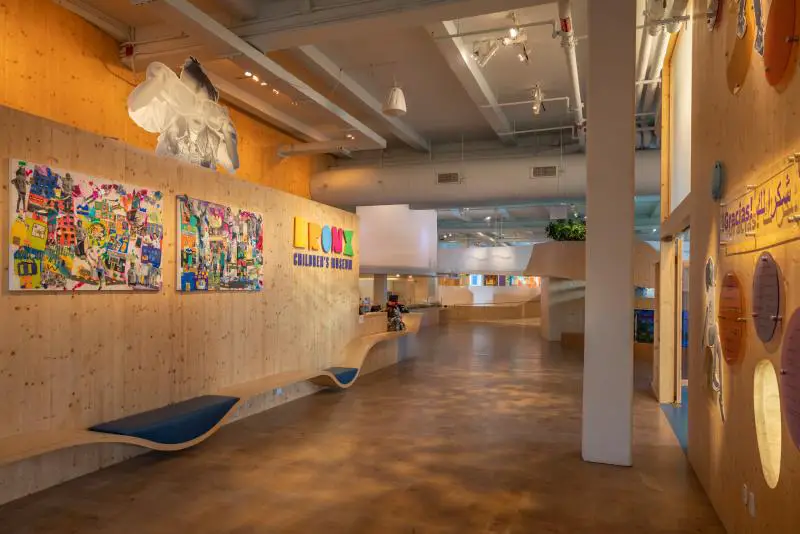 The Bronx Children's Museum opens a permanent space on the Harlem River. Welcome area photo credit: Matthew Lapiska.
NYC
BEYOND NYC
CLOSING TIME
Legendary East Village Dallas BBQ closing up after nearly four decades
Almost Famous to end its brief Broadway run on January 8th
DECEMBER 7, 2022: NYC TOURISM DATA
It's worth remembering that a downturn in 2023 is far from a done deal. In fact, Goldman Sachs projects a 65% chance the U.S. avoids recession. November's employment report was unexpectedly strong, led by leisure + hospitality jobs. STR and Tourism Economics have only pared their 2023 projections down by a hair, with revenue per available room anticipated to be up 11.6% versus 2019. 
Recession concerns are real, but spending is holding strong, especially when it comes to travel. "There's no question that restaurants and bars and things are really packed and everybody's out," Peter Schubert, managing director of commercial leasing at TerraCRG, tells Bisnow about NYC. "And you sense that there's a little bit of euphoria. We're all very, very bullish. I mean… even with the talk of, 'Oh, we have a recession,' [retailers] don't see it; it just hasn't materialized."
Thanksgiving Week Broadway Grosses


$37
million

Broadway Capacity
Last Week


83%

NYC Hotel Occupancy Over the Last 4 Weeks

85%

Last 4 Weeks Increase in Times Square Pedestrian Count


14%

October Jobs Gained in NYC
Hotels and Restaurants


9,600
NYC CRIME/SAFETY NEWS
NYPD
Overall index crime in NYC decreased in November against a year ago. Shooting incidents  were down by 32.8% and the 2022 murder rate is 11.1% below last year's.
Gun arrests are at a 27-year high; arrests for major felony crimes are up 19% against November '21.
The NYPD has launches its Holiday Safety Initiative, with increased police presence and patrols tailored for places of worship, retail centers, tourist attractions, and other holiday gathering locations.
MTA
Felony crime on transit is not outpacing the surge in ridership on the MTA—travel is up 38% over 2021, which is about the level of reported crime increase.
"The NYPD is now putting more officers on subway cars and on platforms, and so far this month it has resulted in a drop in crime," MTA spokesman Aaron Donovan told the Post. In fact, transit crime fell 13.1% comparing November '22 with '21.
MAYOR'S OFFICE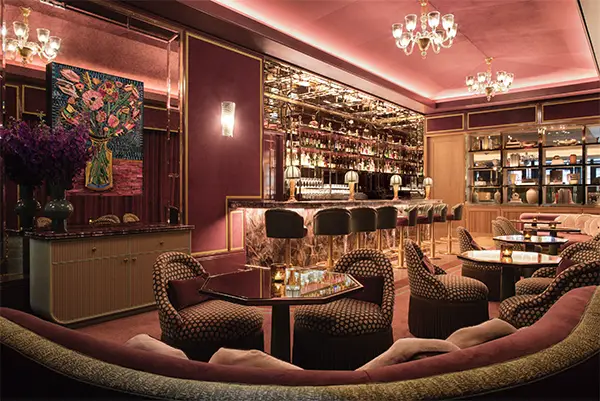 Hotel Barrière Fouquet's New York now open in Tribeca, the first U.S. location of the luxury French brand.
LINKS OF INTEREST
NYC
BEYOND NYC
CLOSING TIME
NOVEMBER 22, 2022: HOLIDAY TOURISM OUTLOOK NYC
Tourism Recession or Surge: Here's the Data
There's a lot of chatter about a recession in travel. Of course rising costs and economic instability are impactful, but the data we're seeing points to ongoing recovery:
"More than half of Americans report that travel is now a priority and see their holiday as a sacred, worthwhile investment," James Thornton, CEO of Intrepid Travel, tells TravelPulse. "Having a period without travel has made people appreciate their holidays even more."
NYC TOURISM DATA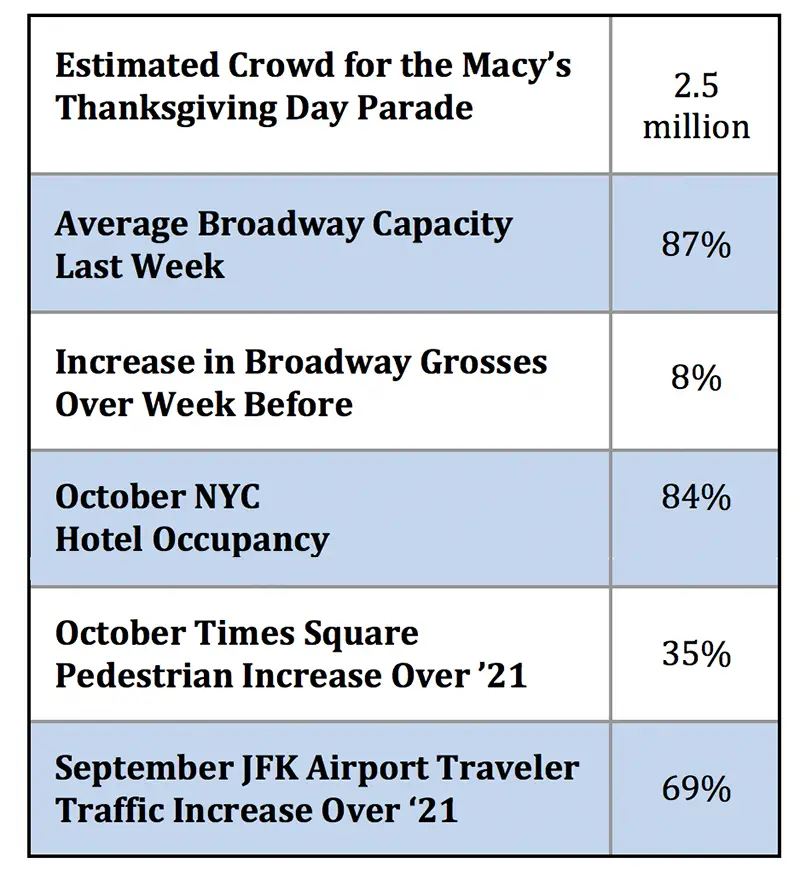 NOW OPEN!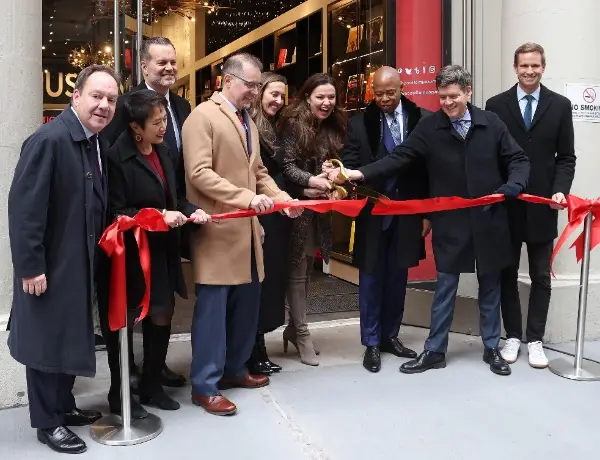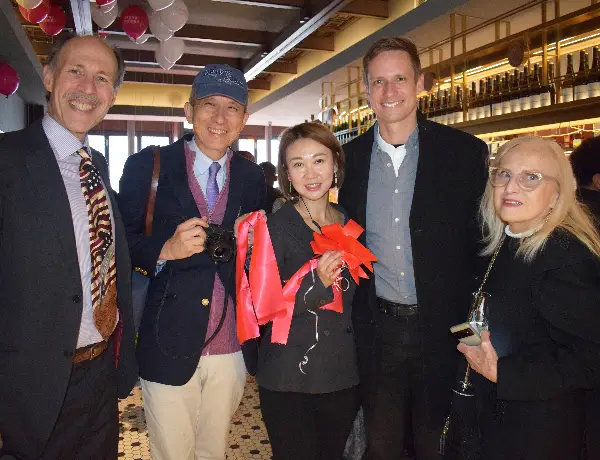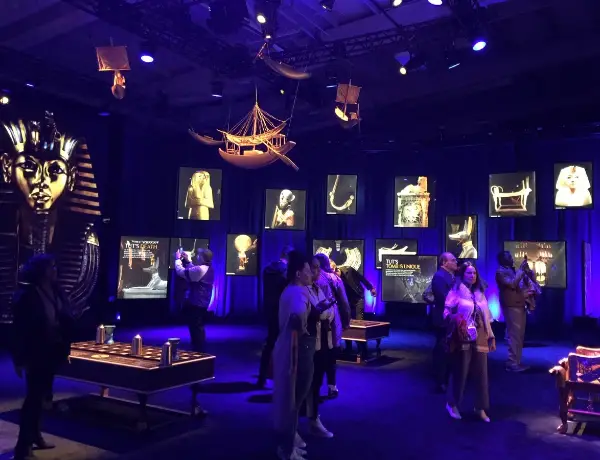 Congrats all around (from top), as the Museum of Broadway opens (photo by Taylor Hill); Hells Kitchen welcomes Chi Restaurant; the new location of the Brooklyn Deli opens in Times Square (photo by Tricia Baron); and City Guide hosts a concierge night at the new Beyond King Tut: The Immersive Experience.
CRIME/SAFETY NEWS
When it come to keeping NYC safe, there is much going on beneath the surface. This week we learned MTA Police officers apprehended two men at Penn Station and averted an attack on NYC's Jewish community. 

According to New York Magazine, election results in New York state suggest that "doom and gloom about crime" was more of a media narrative than a central concern of people.
LINKS OF INTEREST
NYC
BEYOND NYC
CLOSING TIME
FALL TOURISM OUTLOOK NYC
We are into quarter 4, NYC tourism's busiest season, and the outlook for the upcoming weeks is very strong. NYC & Company projects 6.5 million visitors between Thanksgiving and New Year's. The latest hotel data shows NYC is still #1 among the nation's major hotel markets, with Average Daily Rates reflecting tourist willingness to spend significantly.
National headlines support the positive local trends. Some key findings:
Expedia also set records in Q3. "Overall we are pleased to see strong demand expand into the fourth quarter as consumers continue to prioritize travel spend over other discretionary spend," according to CFO Julie Whalen.

All of the data points to a busy stretch of tourism ahead.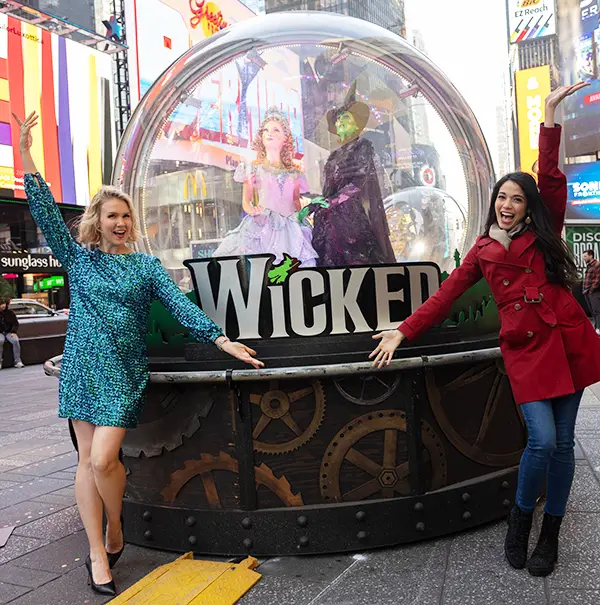 Ginna Claire Mason (of Glinda fame) and Arielle Jacobs (known for playing Jasmine in Aladdin) welcome back the Times Square Alliance's "Show Globes," a big hit with tourists that will be on display in Times Square through December 26th. Photo by Michael Hull.
NYC TOURISM DATA
Average Broadway Capacity Last Week


84%

Hotel Occupancy

86%

Hotel ADR

$333

Hotel RevPAR

$286

New NYC Hotels
Opening in 2022


38

September Times Square Pedestrian Increase Over '21


43%

Empire State Building Observatory 3rd Quarter Traffic Increase Over '21


300%
SOME GOOD NEWS TO SHARE ABOUT NYC SAFETY
Media reports on crime in the lead up to the midterm elections has led to misperceptions about the safety of New York City. Here is some good news data:

MTA
1,200 additional police officers are now on patrol in the MTA, on top of personnel increases earlier in the year.
As a result of the new staffing, fare evasion summons are up more than 80% compared to last year, and quality of life summonses are up 118%.
Major felony crimes on the subways are down 4% compared to pre-pandemic stats.
Officers will be present at over 300 stations during peak hours.
New dedicated units at psychiatric centers will address street and subway mental illness issues.
The subway has set pandemic-era ridership records the last three weeks in a row.
NYPD
Per the latest crime report, shooting incidents and killings are both down by one-third, October 2022 against October 2021.
Despite 2021's rise in homicides in NYC, the murder rates remain less than 20% of 1990's levels.
City Guide will continue to report on the good news about city crime, as it is important to communicate to tourists the realities of visiting New York City.
LINKS OF INTEREST
NYC
BEYOND NYC
CLOSING TIME
NYC TOURISM 2022 SUMMER UPDATE
The long-awaited return of international travelers has begun. Inbound bookings jumped 93% during the past six weeks compared with 2021; and they're not looking for beaches—NYC and other cities are the main destinations. Canada, Germany, France, and Brazil are the top source markets; Japan and China have also joined, increasing by 8% and 28% respectively in just the past four weeks. Search engine Jetcost has some additional data:
250% search increase for flights year to date
330% search increase for hotels year to date
Searches for August 2022 holidays are 30% above pre-pandemic levels
NYC is the #1 search for US vacations, across Germans, French, Spaniards, Italians, Dutch, Portuguese, and British
For US tourist searches, New York is also #1, beating out every other destination in the world
SPENDING
NYC
Even the "new normal" of travel can be turned to a positive, as tourists are seeking out exciting experiences to counteract the frustrations of their journeys. NYC can definitely help with that.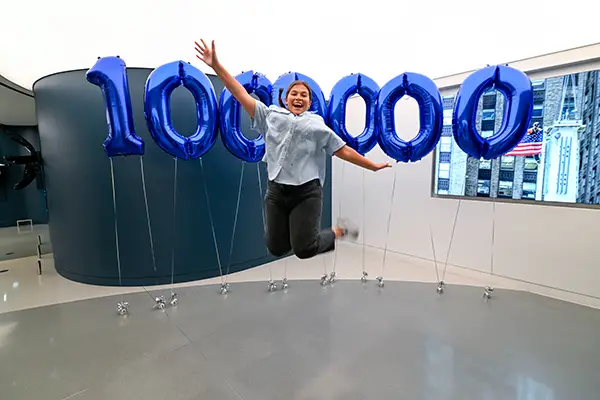 SUMMIT One Vanderbilt celebrated its One Millionth guest last Friday. Open just nine months, the milestone shows the brisk pace of NYC's tourism recovery. The lucky One Millionth Guest at SUMMIT received a $5,000 cash prize, in partnership with TD Bank, a private guided tour, and a memorable journey in Ascent, the world's largest external glass elevator—soaring 1,200 feet above Midtown Manhattan.
LINKS OF INTEREST
NYC
HOTELS
BEYOND NYC
CLOSING TIME
CITY GUIDE CONCIERGE NIGHTS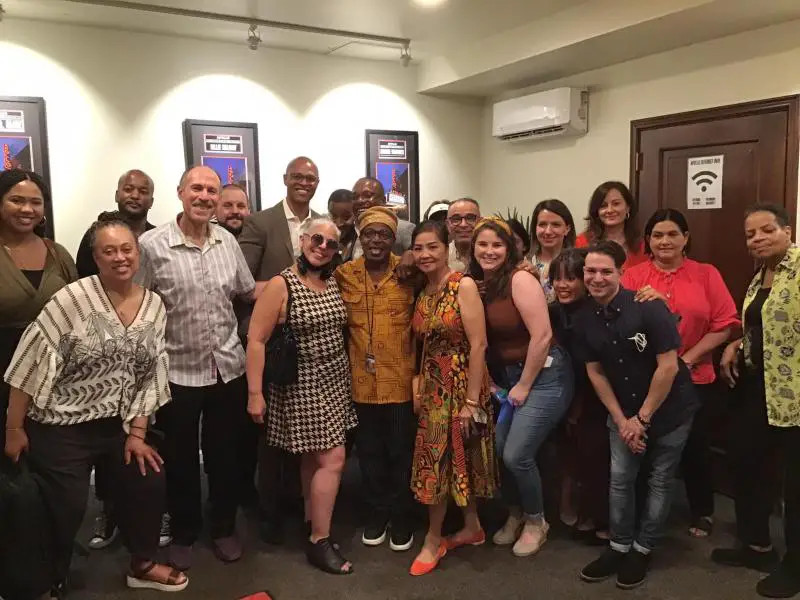 City Guide concierge nights are back in full force, including a recent outing to Amateur Night at The Apollo. City Guide's Eli Marcus, hotel friends, and Billy "Apollo" Mitchell, historian and tour director of The Apollo for many decades, are pictured here.