The poet Langston Hughes asked, "What happens to a dream deferred?" This line begins a poem entitled "Harlem," written in 1951. Since the Great Migration of the early 20th century, during which black Americans relocated from the South to major urban areas in the North, Harlem had grown into the cultural epicenter of black life. The Harlem Renaissance lasted throughout the 1920s and produced talents like Hughes, W.E.B. DuBois, Duke Ellington, and Zora Neale Hurston. Since then, Harlem has raised other cultural titans like James Baldwin and Lin-Manuel Miranda. Today Harlem remains a vital destination for all who love live music, a rich blend of cultures, and food that sticks to your ribs.
As with all New York neighborhoods, the boundaries of Harlem are somewhat hazy. Harlem extends across the top of Central Park and blends with the Upper West Side around West 110th Street. This area, known as Morningside Heights, features the campus of Columbia University, the world's largest cathedral at St. John the Divine, and the lovely Morningside Park.
On the other side of Central Park, The Upper East Side becomes Spanish Harlem around East 96th Street. Named for Latino immigrants from Central America, South America, and the Caribbean, Spanish Harlem maintains a diverse residential population. El Museo del Barrio on Fifth Avenue celebrates Latino and Caribbean art from the precolonial period to the present.


Depending on who you ask, Harlem proper begins at 125th Street and becomes Hamilton Heights around West 135th Street. Named for everyone's favorite Broadway character, Hamilton Heights was renamed for Alexander Hamilton, who lived with his wife and children at Hamilton Grange from 1802 to his untimely death in 1804. This national memorial to a fascinating founding father has been moved twice (it's now inside St. Nicholas Park) and is available to tour for free.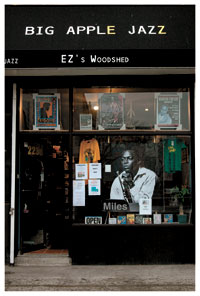 Once a neighborhood of Eastern European Jewish immigrants, Washington Heights has been a center of Dominican culture since the 1960s and raised a young Lin-Manuel Miranda (he wrote the musical In the Heights based on his upbringing in Washington Heights).
All the way up at West 220th Street, Inwood was a neighborhood of Irish immigrants before it became a Dominican enclave as well. Hispanic Society of America is an unrivaled resource for research into the history and culture of Spain, Portugal and Latin America, showcasing books, manuscripts, paintings, ceramics and other treasures. Also in Inwood is The Met Cloisters, a French monastery that houses religious art and artifacts from The Metropolitan Museum of Art. 
Throughout Harlem, new developments have filled vacant lots with luxury apartments, and historical brownstones have been restored and renovated. With these changes have come protests from the community, as some residents have been priced out of their longtime homes. Besides its housing renovation, the area is enjoying a commercial and cultural revitalization due in part to the work of the Upper Manhattan Empowerment Zone, which has earmarked million of dollars in funding for improvements to museums and other nonprofit arts organizations.
Cultural institutions in Harlem include the legendary Apollo Theater, whose famous Amateur Night saw early performances from Ella Fitzgerald, James Brown, and Jimi Hendrix. The Apollo, which opened in 1934, is on the National Register of Historic Places and is a fixture of the busy thoroughfare of 125th Street. Other must-see culture includes The Studio Museum in Harlem, also on 125th Street, and the Cotton Club, a famous jazz club where Duke Ellington used to bring his signature big-band music.
Harlem Stage is a performance space that hosts dance and musical performances. Founded in 1968, the National Black Theatre is both a cultural and an educational institution hosting events and workshops in and around Harlem.
Harlem is a world center of culinary excellence. Try Restaurant Row on Frederick Douglass Boulevard, and Red Rooster or Sylvia's for sinfully good soul food.
The city's largest outdoor festival, Harlem Week, takes place in late July and early August. It includes the all-day Uptown Saturday Nite music festival, a children's festival, Harlem Day, an annual car show, and Taste of Harlem dining specials.
Enjoying some of the nation's preeminent black cultural institutions is as easy as finding an uptown train. For neighborhood walking and bus tours, try Harlem Spirituals or Harlem Heritage Tours.
For coverage on nearby areas, check out our guides of The Upper West Side and The Upper East Side, both to the south of Harlem.
Dining in Harlem: For a list of our favorite places to eat in Harlem, click here.