This fall, get ready for fantastic fashion, immersive installations, and much more at museums throughout New York City. We've rounded up 11 exhibitions to mark on your calendar, from the retrospective on a socially minded street artist to collaborations between artists and AI developers.
"JR: Chronicles" at the Brooklyn Museum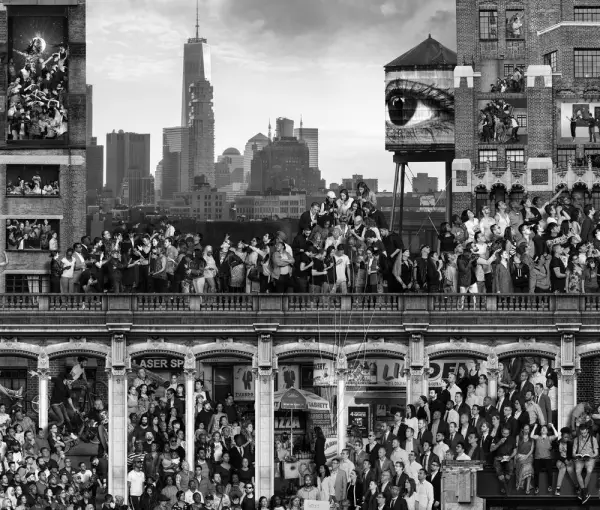 JR (French, born 1983). The Chronicles of New York City, 2018–19 (detail). Dimensions variable. © JR-ART.NET.
Street artist and photographer JR is the subject of the Brooklyn Museum's major exhibition next season. Discover the over 15-year career of the subversive artist who brings art into communities through his large-scale photography installations in public places. Dioramas, photographs, and film footage from the artist's Oscar-nominated documentary Faces Places will be on view in this exciting retrospective. The exhibition also introduces JR's new mural in the Great Hall of the museum, called The Chronicles of New York City, which portrays over 1,000 New Yorkers the artist interviewed and photographed in summer of 2018. On view October 4 through May 3, 2020. 200 Eastern Pkwy., 718-501-6354, brooklynmuseum.org
John Singer Sargent at The Morgan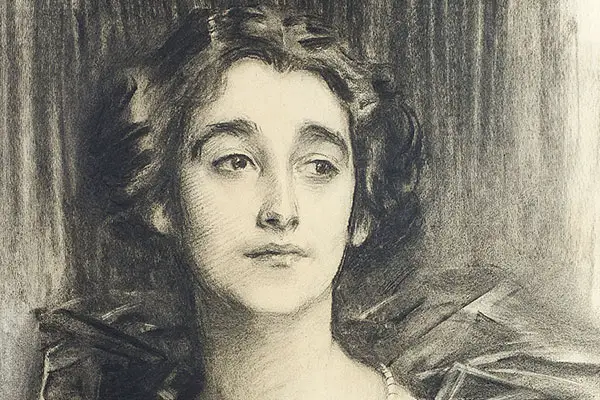 John Singer Sargent, Sybil Sassoon, later Marchioness of Chomondeley, 1912, charcoal, Private Collection.


Late in his career, American painter John Singer Sargent departed from the medium that made him famous and began working primarily in charcoal. His charcoal portraits are presented in the new exhibition at The Morgan Library & Museum in Midtown this fall. See these exquisite drawings, which portray famous turn-of-the-century subjects and display the artist's mastery with light, shadow, and the human form, at John Singer Sargent: Portraits in Charcoal. On view October 4 through January 12, 2020. 225 Madison Ave., 212-685-0008, themorgan.org
Wangechi Mutu's Facade Commission for The Met 5th Avenue
Completed in 1902, the grand antique exterior of The Metropolitan Museum of Art will host its first ever sculpture exhibition this fall. The recipient of the museum's first Facade Commission is Wangechi Mutu, a Kenyan-American artist with a background in bronze and organic sculpture that challenges oppressive systems. Mutu's new pieces, likely referencing some of the work visitors will find within the museum itself, will appear on the face of The Met in early September. On view September 9 through January 12, 2020. 1000 Fifth Ave., 212-535-7710, metmuseum.org
"The World of Anna Sui" at MAD
Photograph by Thomas Lau, courtesy of Anna Sui.
The World of Anna Sui surveys the career of contemporary American fashion designer Anna Sui. See fun, inspired designs from Sui's first fashion show through her present collections at the Museum of Arts and Design at Columbus Circle. The exhibition will walk visitors through Sui's upbringing and career history, including the wide-ranging research she undertakes to inspire her work. You'll see fashion personas from throughout Anna Sui's collections, including Rock Star, Schoolgirl, Punk, Nomad, and Surfer. On view September 12 through February 23, 2020. 2 Columbus Cir., 212-299-7777, madmuseum.org
"Face Values" at Cooper Hewitt
Investigate the facial recognition software used increasingly throughout our society in the new exhibition Face Values: Exploring Artificial Intelligence. This September, the Process Lab at Cooper Hewitt, Smithsonian Design Museum on the Upper East Side will uncover the hidden story of this technology in an exhibition that includes an interactive video experience and a visual essay by contemporary designers. Opening September 20. 2 E. 91st St., 212-849-2950, cooperhewitt.org
"Surrounds" at The Museum of Modern Art
Closed for renovations this summer, MoMA will reopen in October with a fresh new look and a slate of exciting exhibitions. Among them is Surrounds: 11 Installations, which explores the role of large-scale art installations with the work of several different artists. The 11 installations that make up the exhibition will immerse visitors in the artwork itself, whether in enclosed pieces or in room-sized series. Jennifer Allora and Guillermo Calzadilla, Sadie Bennig, Arthur Jafa, Dayanita Singh, and Sarah Sze, among others, will present their installations in Surrounds. On view October 21 through Spring 2020. 11 W. 53rd St., 212-708-9400, moma.org
"Manual Override" at The Shed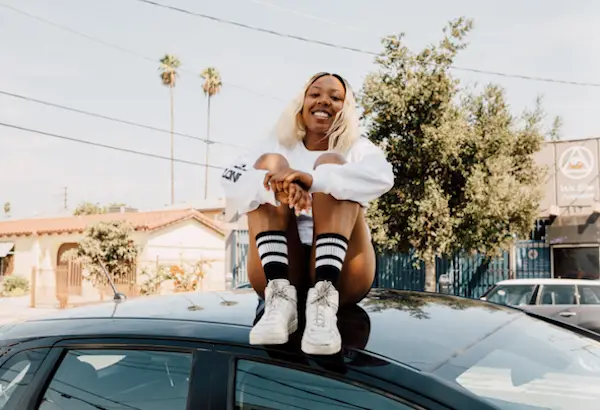 Martine Syms will be debuting a newly commissioned piece for The Shed's Manual Override exhibition.
The Shed's fall exhibition brings artists together with engineers, scientists, and AI researchers. Inspired by Lynn Hershman Leeson's episodic videos that incorporate scientific research, the new work in this exhibition is the result of several other artists collaborating with those on the forefront of science and technology. Leeson will debut the final video in her series First Person Plural: The Complete Electronic Diaries, and artists Sondra Perry, Simo Fujiwara, Martine Syms, and Morehshin Allahyari will also debut their new commissioned pieces this fall. On view November 13 through January 12, 2020. 545 W. 30th St., 646-455-3494, theshed.org
"Stretching the Canvas" at the National Museum of the American Indian
Visit one of New York's undersung museums this fall, and see a wide range of contemporary artwork at the National Museum of the American Indian. "Stretching the Canvas: Eight Decades of Native Painting" features Native artists working in a diversity of styles since 1940. The exhibition has been curated from the museum's permanent collection and features 40 paintings from various Native American artists. And don't forget, this museum offers free admission for all! On view November 16 through fall 2021. 1 Bowling Green, 212-514-3700, americanindian.si.edu
"Who We Are: Visualizing New York by the Numbers" at MCNY
In anticipation of the 2020 Census, the Museum of the City of New York will explore the ever-changing population of New York City. Containing a range of multimedia, the exhibition will present data and maps documenting the city's incredible diversity, growth, and transformation over time. The organizers also seek to highlight the importance of accurate census-taking for the betterment of local communities. Opening November 22. 1220 Fifth Ave., 212-534-1672, mcny.org
"Auschwitz. Not long ago. Not far away." at the Museum of Jewish Heritage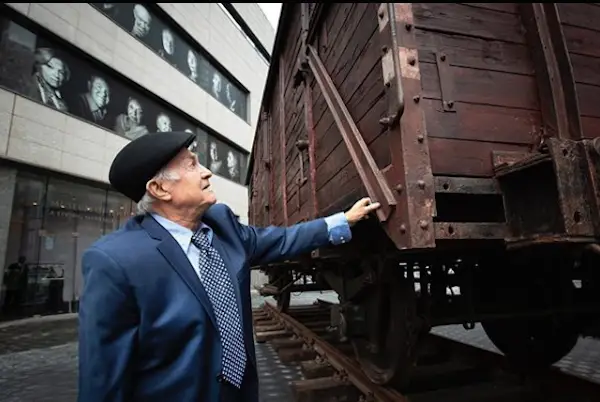 The Museum of Jewish Heritage's landmark exhibition continues this fall in Battery Park. See artifacts and hear survivor stories at Auschwitz. Not long ago. Not far away. Items on view include a train car that transported prisoners to the death camps at Auschwitz and a Picasso painting, Lithograph of a Prisoner, among many other extant items and the stories they tell. The 18,000-square-foot exhibition was organized in part by the Auschwitz-Birkenau State Museum in Poland. On view now through January 3, 2020. 36 Battery Pl., 646-437-4202, mjhnyc.org
"Implicit Tensions: Mapplethorpe Now" at the Solomon R. Guggenheim Museum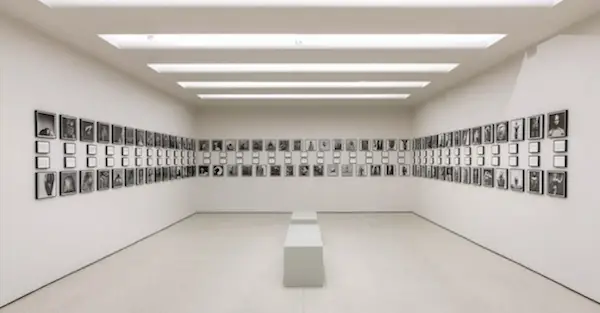 Installation view, Implicit Tensions: Mapplethorpe Now, Solomon R. Guggenheim Museum, New York, July 24, 2019–January 5, 2020. Photo: David Heald.
The second part of the Guggenheim's yearlong consideration of Robert Mapplethorpe will be on view this fall on the Upper East Side. See the work of Mapplethorpe's successors in the field of photography, including Rotimi Fani-Kayode, Lyle Ashton Harris, Glenn Ligon, Zanele Muholi, Catherine Opie, and Paul Mpagi Sepuya. These photographers not only present work inspired by the transgressive and often controversial work of Mapplethorpe, but certain images counterbalance and challenge his depictions of the black body and the LGBTQ community. On view now through January 5, 2020. 1071 Fifth Ave., 212-423-3500, guggenheim.org