When it comes to culture, New York is hard to beat. From art to history to literature, the city's institutions are packed with exhibits that gather together the treasures of the world. Check out these intriguing shows coming up for winter, 2017.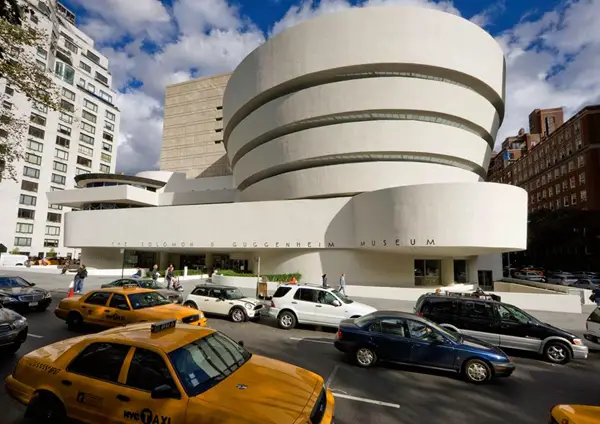 Housed in an iconic Frank Lloyd Wright spiraling building, The Guggenheim Museum contains one of the world's finest collections of modern and contemporary art, including works by Picasso, Matisse, and Modigliani. Currently on view is Tales of Our Time, which features eight newly commissioned, large-scale works by artists born in mainland China, Hong Kong, or Taiwan.


The Museum of Modern Art is the permanent home of some of the greatest art in the world, from Van Gogh's Starry Night to Monet's Water Lilies. Right now MoMA is showing off its back catalogue with From the Collection: 1960-1969, which highlights '60s art in all genres and mediums. You'll get a fascinating look at an evolving art world, as the exhibition is arranged in chronological order.    
Visitors to the Morgan Library and Museum can get a rare insight into one of literature's most enigmatic poets at the exhibition I'm Nobody! Who are you? The Life and Poetry of Emily Dickinson. Through nearly 100 rarely seen items, including manuscripts, letters, photographs, and hand-cut silhouettes, the environment that informed Dickinson's writing is brought to life.
Founded in 1926 by renowned scholars and educators, China Institute is the oldest non-profit organization in America solely dedicated to advancing a deeper understanding of China. Currently showing is Art in a Time of Chaos: Masterworks From Six Dynasties China, 3rd-6th Centuries. Surveying four major disciplines, ceramics, sculpture, calligraphy, and painting, the exhibition provides glimpses into the daily and ritual life of a fascinating era.
In addition to complementary exhibits on Muhammed Ali, among the enticements at the New-York Historical Society is the new show Tattooed New York. Images of the heavily inked Mohawk Indians who shocked London society during a visit in 1710, colorful banners advertising carnival sideshows, and an example of the Thomas Edison electric pen whose invention ushered in the modern era of tattooing are among the displays.
Image courtesy of BIG Team / Rebuild by Design competition
For a deep look at New York City's past, present, and future, head to the Museum of the City of New York. The new permanent exhibit, New York at Its Core, looks at the city's recurring themes of money, density, diversity, and creativity.
Brooklyn has its own world-class institution, the Brooklyn Museum, with an impressive range of installations, running from Assyrian reliefs to ancient Egyptian art to a collection of historic houses and interiors.
Installation view of Voulkos: The Breakthrough Years. Photo by Butcher Walsh. Courtesy of the Museum of Arts and Design.

Shows at the Museum of Arts and Design (MAD) are invariably unique and highly original; the winter 2017 exhibits are no exception. Voulkos: The Breakthrough Years is the first exhibition to focus on the early career of Peter Voulkos, whose radical methods and ideas during the years 1953 to 1968 opened up possibilities for clay still being felt today.