Inside Scoop: Top of the Rock
Visit Top of the Rock Observation Deck and experience New York's most breathtaking view! Three floors of indoor and outdoor decks offer sweeping, unobstructed, open-air views of New York City. On your way to the top you'll also learn the remarkable history of the famous landmark through a collection of photos. You can enjoy this famous view day and night, taking in the art deco aesthetic as make your way up past the 70th floors. Stop by the Top of the Rock box office beforehand to guarantee your tickets and learn about more deals and offers.
The actual elevator ride to the Observation Deck is a quick but memorable one, coming in at under sixty seconds. And of course, find the perfect souvenir or gift for your friends back home at the Gift Shop.
Open daily 10am to 10pm, with the sky shuttle making a final run over the sparkling lights at 9:10pm. A variety of combination tickets are offered, including the Rock Pass which pairs the Rockefeller Center Tour—a historian-guided tour of Rockefeller Center's buildings, gardens and public art—with a visit to Top of the Rock.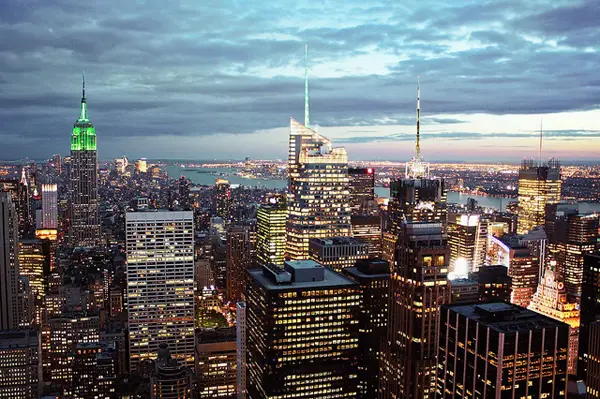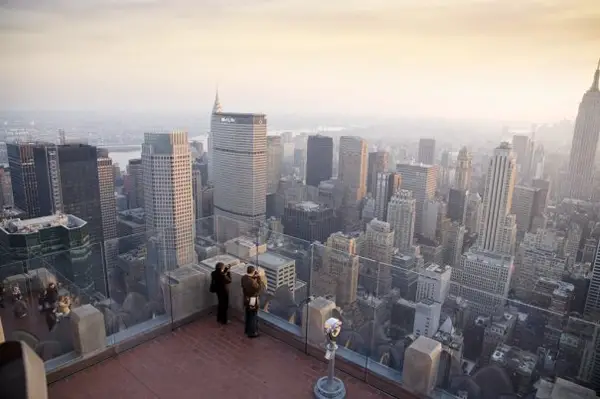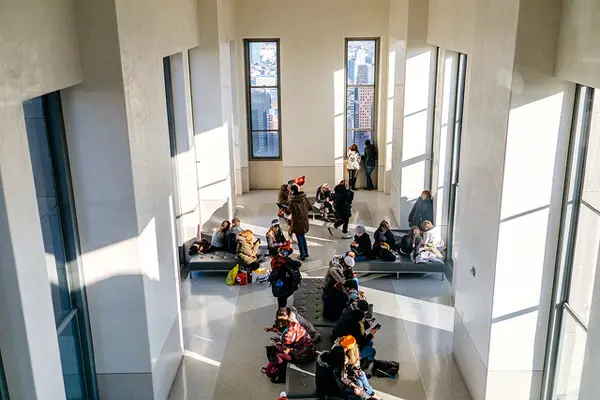 Follow Top of the Rock Observation Deck on Facebook, Twitter, Flickr, and YouTube.