You can spend an entire trip to New York in museums, absorbing collections upon collections of historical art and artifacts. On your visit you might learn about subjects as diverse as Abstract Expressionism, the city of New York, and international espionage. A museum store lets you take the museum experience—often too fleeting—with you. You can buy prints of your favorite works of art and other items inspired by what you saw in the museum. But you don't have to walk through the galleries to enjoy these stores' offerings, which extend to unique home furnishings, apparel, accessories, jewelry, and much more. Here are the 10 best museum shops in NYC.
Museum of Arts and Design
The Museum of Arts and Design, a museum dedicated to superb craft, brings equally compelling design to its store. Find one-of-a-kind jewelry, ceramics, bags, and toys inside this store on the ground floor of MAD's Columbus Circle location. As you shop, you'll find objects made with care and fine materials from a range of exceptionally curated artisans. Check out the kaleidoscope rings and moonface pendant at the Re:Fine jewelry counter, plus home goods like a bronze-edged cream serving bowl. Kids can build their drawing skills with books like My First Book of Patterns. 2 Columbus Circle, 212-299-7777, thestore.madmuseum.org
Solomon R. Guggenheim Museum
Take home your favorite Kandinsky print from the Guggenheim store, located in the famous Frank Lloyd Wright-designed museum on the Upper East Side. The museum store on the ground floor of the Guggenheim presents a curated collection of art books, design objects, prints, accessories, and even a few Calder-esque mobiles hanging overhead. In addition to special merchandise for new exhibits, there's always a tasteful collection of objects paying homage to the museum itself, including the popular Guggenheim-print umbrella and abstracted rotunda t-shirt. 1071 5th Ave., 212-423-3500, guggenheim.org
Brooklyn Museum
The Brooklyn Museum rewards all visitors with a fascinating journey through thousands of years of art history. The journey continues in this excellent museum store, located in the ground floor of this Beaux-Arts structure in Crown Heights. At the store there are cheeky nods to New York life like a parking ticket-patterned mug and a tote resembling a THANK YOU takeout sack. Books and other items reflect the museum's permanent collection, such as the tomes Divine Felines: Cats of Ancient Egypt and The Dinner Party: Restoring Women to History. Right now don't miss some incredible colorful selections inspired by current exhibition Frida Kahlo: Appearances Can Be Deceiving. Brooklyn-specific items are always on offer such as the Color Brooklyn Book, perfect for a long subway ride and a set of markers. 200 Eastern Pkwy., 718-638-5000, brooklynmuseum.org
Museum of Modern Art
MoMA has its name on two different retail experiences. One is the Museum Store and Bookstore, now located exclusively on the second floor of the museum. This store contains books and other items relevant to MoMA mainstays like Van Gogh's The Starry Night and Warhol's Campbell Soup Cans, plus exhibition-specific materials. Unlike the former Museum Store on the ground floor, you must purchase museum admission to access the new Museum Store and Bookstore, which also features an espresso bar. 11 W. 53rd St., 212-708-9700, store.moma.org
The MoMA Design Store extends the museum's visionary spirit to its suite of unique home goods, accessories, and gifts. The Design Store has a location across the street from the museum in Midtown and an additional outpost in the retail-rich neighborhood of Soho. Here you'll find everything from a plush cactus to a triptych of skateboards imprinted with a Basquiat design to a chair shaped like a heart. It's the perfect place for gifts and objects to beautify your home, including furniture. Midtown: 44 W. 53rd St., 212-767-1050; Soho: 81 Spring St., 646-613-1367; store.moma.org
SPYSCAPE
Get a classified/declassified set of stamps in SPYSCAPE's gift shop.
New York's Spy Museum won't only test your skills in espionage. You can also pick up spy gear at the SPYSCAPE shop. Wear a Spy Watch that records video, photo, and audio and holds 4GB of data. There are also drone cameras, mini trackers, and night vision goggles for unveiling secrets. The shop carries the works of John Le Carre and other works of fiction, including first editions, as well as informational volumes like Hacking for Beginners. Pieces of apparel include black t-shirts with Spy Profile names you're assigned inside SPYSCAPE like Cryptologist or Hacker. Or you might accessorize with a Malware scarf, its pattern inspired by a 2000 computer virus called "ILOVEYOU." 928 8th Ave., 212-549-1941, shop.spyscape.com
Morgan Library & Museum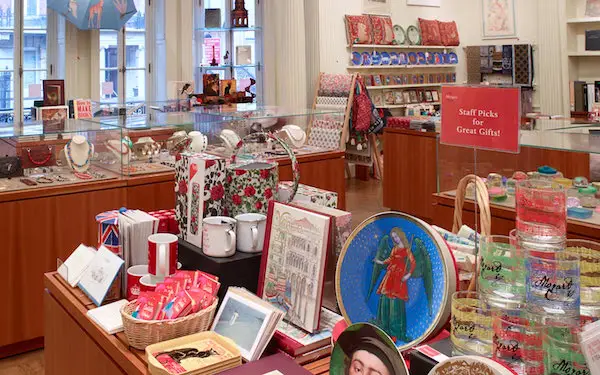 It's pretty fitting that The Morgan Shop is packed with fascinating books. Located in midtown, The Morgan Library & Museum preserves rare art, books, and prints inside the former home of Gilded Age financier J. Pierpont Morgan. Read Ron Chernow's House of Morgan, which profiles not only the original occupant of The Morgan but the financial system he helped establish. The well-curated book collection also includes books on New York, U.S. history, and bookmaking, as well as books for children. The Morgan Shop carries merchandise specific to its newest exhibitions, but one thing that won't change is its collection of Mr. Morgan's Tea, inspired by the beverage preferences of J. Pierpont Morgan himself. 225 Madison Ave., 212-590-0390, themorgan.org/shop
The Metropolitan Museum of Art
The Met Store is a destination unto itself, nearly as vast as the collection of art it represents. The Store's primary location on the main floor of the Metropolitan Museum of Art contains a fine jewelry counter, a wide range of books, apparel, accessories, and other design objects. Buy a Van Gogh-inspired embroidered patch for some Post-Impressionist flair on your jean jacket. Or gift a plush William the Hippo to your child, inspired by the ceramic Ancient Egyptian hippopotamus in the museum's collection. Luckily, the Met Store creates outposts throughout the museum where you can purchase items specific to special exhibitions. This comes in particularly handy every summer when The Costume Institute puts up its newest show! 1000 5th Ave., 212-535-7710, store.metmuseum.org
Intrepid Sea, Air & Space Museum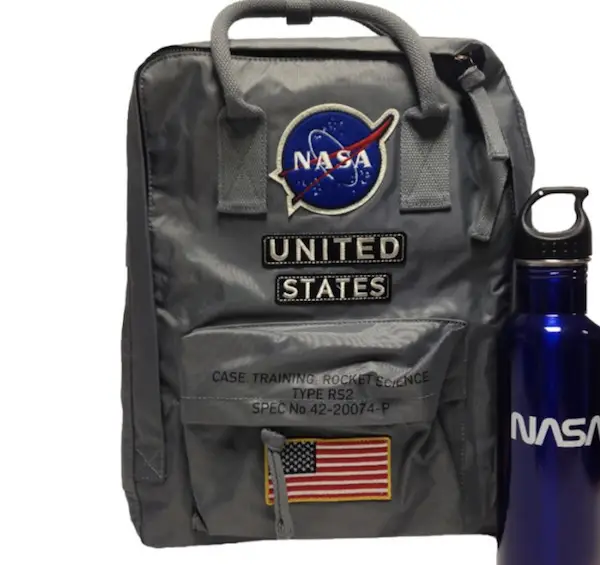 Take your aspiring pilots and astronauts to the shop at the Intrepid Sea, Air, & Space Museum. They'll be enthralled by the many model airplanes and space shuttles, plus gear like bomber jackets, space jackets, and an Air Force cap. There's also a Rosie the Riveter string doll for kids, in addition to books, games, and much more. Right now, there's a collection of products inspired by the film Top Gun, including a "Maverick" patch and some slick aviator glasses. Pier 86 at West 46 Street and 12th Ave., 877-957-7447, intrepidmuseum.org
Museum of Chinese in America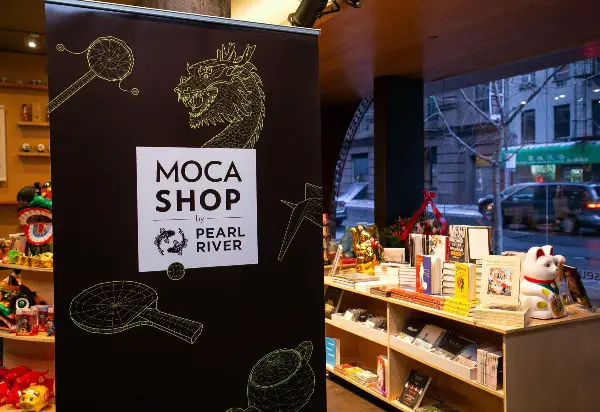 Photo by Samuel Stuart.
Brand new to the Museum of Chinese in America, the iconic Pearl River Mart has partnered with this Chinatown museum for a MOCA Shop that's better than ever. Take trinkets home to remind you of your experience at MOCA such as Buddha figurines, special prints of art and photography from the museum collection, and branded totes. Pearl River Mart began as a "friendship" store in 1971, bringing Chinese immigrants and Americans together. Today it has locations not only inside MOCA but in Tribeca and inside Chelsea Market. 215 Centre St., 855-955-MOCA, mocanyc.org; pearlriver.com