NYC's 6 Best Steakhouses
July 25, 2016 - by Chelsey Grasso
Sometimes nothing will cut it like a giant cut of red meat does. If you're searching for the best steakhouse in NYC, these six glorious restaurants top our list, and with good reason. Their beef is the best of the best, and when it comes to ambience, they can't be beat. When you splurge on serious beef, make sure you're getting your money's worth by dining at one of these noteworthy steakhouses in New York City.
Best of NYC Steakhouses: Del Frisco's Double Eagle Steakhouse (Midtown West)

Interested in a filet mignon that will melt in your mouth? Or how about really outdoing yourself with an order of a Wagyu Tomahawk Chop? Make a reservation at Del Frisco's. The atmosphere of this beloved steakhouse is modern and bright, with floor-to-ceiling windows adding that extra touch of elegance and excitement. 1221 Avenue of the Americas (entrance on 49th St.), 212-575-5129, delfriscos.com
Best of NYC Steakhouses: Fogo de Chão Brazilian Steakhouse (Midtown West)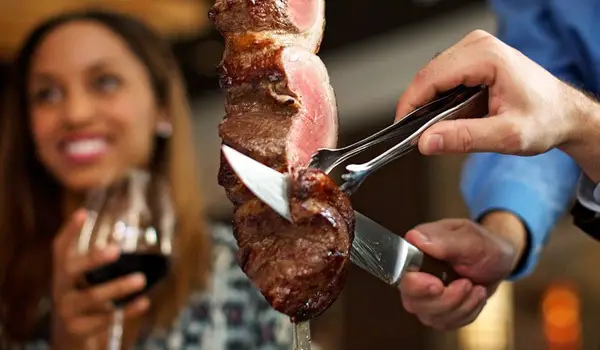 Never show up at a Brazilian steakhouse without an appetite, especially if it's Fogo de Chão. Let the unlimited beef ancho, fraldinha, costela, filet mignon, picanha, and alcartra fill you up. There's a nice salad and side bar as well, but the meat can't possibly be overshadowed here. This three-story, 16,000 square foot restaurant with a 17-foot sculpture by Antonio Caringi offers a dining experience that's hard to forget. 40 W. 53rd St., 212-969-9980, fogo.com
Best of NYC Steakhouses: Ben & Jack's Steak House (Flatiron)
Ben & Jack's serves only USDA-prime dry-aged steak, and it's aged in their own aging box! Ben & Jack's porterhouse is what steals the show, available in servings for two, three, or four. The restaurant has an old-school feel that will instantly transport you back in time with its vintage decor and decorations. This is the type of steakhouse you write home about. 255 Fifth Ave., 212-532-7600, benandjackssteakhouse.com
Best of NYC Steakhouses: Bobby Van's Steakhouse and Grill (Midtown West)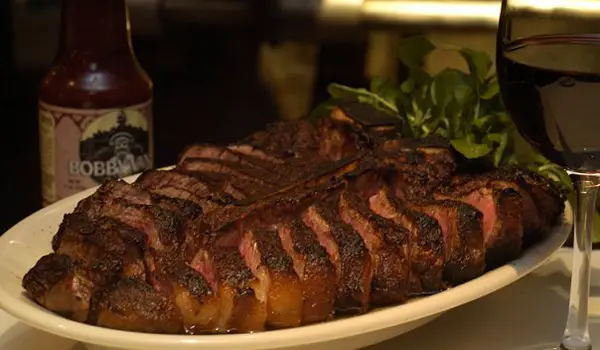 The first Bobby Van's Steakhouse opened in 1969, and for the past 45 years it's been a cherished location in New York City. The sirloin steak, steak a la stone, and bone-in rib eye are our top choices, but you really can't go wrong with any of the entrees. Additional locations in Midtown East, Midtown West, the Financial District, and Queens. 120 W. 45th Street, 212-575-2599, bobbyvans.com
Best of NYC Steakhouses: Morton's The Steakhouse (Midtown East)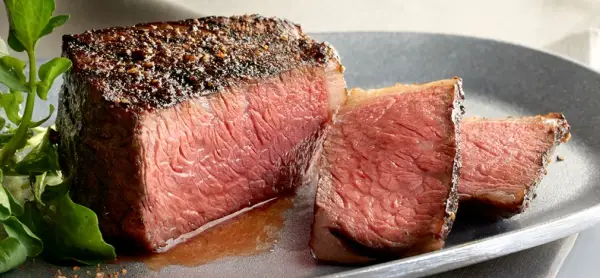 Morton's serves only the top 2% of beef available in the U.S., so you know you're getting top-quality when you dine here. The house's center-cut filet mignon is worth every penny, as is the Signature Cut Prime New York Strip. If you're looking to try something a little less traditional, the beef short rib Bolognese is a real crowd pleaser. Additional location in the Financial District. 551 Fifth Ave., 212-972-3315, mortons.com
Best of NYC Steakhouses: Benjamin Steakhouse (Murray Hill)
Benjamin Steakhouse is filled with old world charm that will leave diners simultaneously impressed and feeling right at home. Using only the best USDA prime beef, Benjamin Steakhouse deploys its handcrafted aging boxes to concentrate the meats' flavors. The New York sirloin steak and rib eye each hold their own, as does the ever-tender filet mignon. 52 E. 41st St., 212-297-9177, benjaminsteakhouse.com
Looking for Free Group Planning Services?
Get free advice on planning your group's trip to New York.
RESTAURANTS

Multi-concept restaurant offering modern Japanese cuisine, a...

THEATER

In a heartbeat, 38 planes with 6,579 passengers were strand...

SHOPPING

DataVision is redefining retail with their new, fully intera...

SIGHTSEEING

The only provider of ferry transportation to the Statue of L...