(9/14-9/16) Looking for what to do in New York this weekend? We've got the latest on all the goings-on in NYC, from concerts to museum exhibitions to comedy to the best in city sightseeing. This weekend, the Feast of San Gennaro fills the streets of Little Italy, the Brooklyn Book Festival continues, plus you'll find great concerts, Mexican and German Day parade celebrations, and much more!
THE BIG EVENT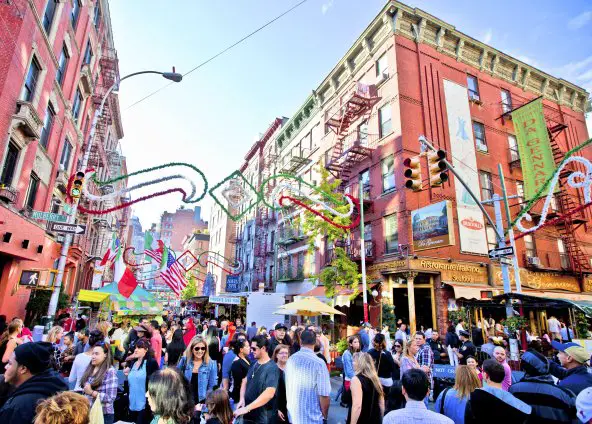 © Stu99 | Dreamstime.com - Little Italy Photo
(9/13-9/26) The Feast of San Gennaro celebrates its 92nd anniversary this year! It's NYC's longest running and largest outdoor religious festival, stretching along the streets of Little Italy. sangennaro.org
Find out what to eat at the Feast of San Gennaro.
PLUS
(Now-9/14) New York Fashion Week concludes. There will be afterparties.
(Now-9/17) The Brooklyn Book Festival returns, with hundreds of authors participating. Literary events are taking place around the city, with Children's Day (Saturday the 15th) at MetroTech Commons, and the main festival day taking place by Borough Hall (Sunday the 16th). Scheduled so far: Rumaan Alam, Martin Amis Jennifer Egan, Tayari Jones, Akwaeke Emezi, Laura Lippmann, Terry McMillan, Carmen Maria Machado, Joyce Carol Oates, Greg Pardlo, Hermione Hoby, A.M. Homes, April Ryan, Alexander Chee, and Amber Tamblyn and more. brooklynbookfestival.org
(9/15) The German-American Steuben Parade kicks off at noon, marching along Fifth Ave., from 68th Street to 86th Street. The festivities continue at the 2018 OktoberFest at Watermark Pier 15 (also ongoing on 9/21-9/23, 9/27-9/30, 10/4-10/7). Find out more about 2018 OktoberFest celebrations in NYC. Prost!
(9/15) Live music, local food and drink vendors, and yoga and Pilates sessions are just part of the draw of City Paddle Festival, where the best athletes of the standup paddleboarding community will battle it out against the NYC skyline. There will be a race around the Statue of Liberty among the competitions, hosted from Battery Park near One World Observatory.
(9/16) 36th Annual Antique Motorcycle Show at Queens County Farm. This show will include a display of various makes and models of motorcycles that have been out of production for 10 years or more. Music, farmhouse tours, hayrides, and food will provide fun for the entire family. 11am-4pm. $7. queensfarm.org
(9/16) Every Sunday on the Upper West Side you can find Grand Bazaar NYC, the city's largest curated market—and most distinctive! You'll find one-of-a-kind fashion, crafts, collectibles, and handmade jewelry. This Sunday, you'll also find the Artisanal Food Pop-Up, where you can taste and shop everything from infused syrups to masterful hot sauces to locally baked snacks and handcrafted vegan cheeses.


EXHIBITION OF THE WEEK
(Now-9/16) Final week! Magic and New York have a long history together. Famed NYC shops carried all the tricks during "The Golden Age of Magic" (1853-1932), and no less a legend than Harry Houdini grew up here (he made his home in Harlem later in life). Delve into the world of illusion at Summer of Magic: Treasures from the David Copperfield Collection at the New-York Historical Society, which features a recreation of an antique magic shop, shelves complete with magic sets, decks of cards, linking rings, and a disappearing bird cage. On Saturday, as part of the exhibition's final weekend festivities, catch a family-friendly performance. Houdini (portrayed by Duffy Hudson) will share his incredible life story, perform illusions with playing cards, and manage to swallow—gulp—sharp needles. (The magic will continue in October when Harry Potter: A History of Magic, comes to NYHS! Read more here! Get tickets now!)
(New!) The first tremors of the American Revolution were felt in New York City, as a group of colonists came together to fight for freedom. The new exhibition at Fraunces Tavern Museum, Fear and Force: New York's Sons of Liberty, tells the story of these early resisters. The show relays the first bloodshed of the Revolutionary War (it took place just a couple of blocks from here), shows off relics like part of the original Bowling Green Park fence present when King George III's statue was torn down, and gives context to pivotal moments in the birth of America.
(Ongoing) Sports in America provided a unique form of solace after the seismic losses of the terrorist attacks of September 11th, 2001. Comeback Season: Sports After 9/11, a special exhibition at the National September 11 Memorial & Museum, delves into uplifting moments at games in the aftermath of the attacks. Explore the stories of Mike Piazza's home run during a New York Mets home game, President George W. Bush's first pitch at a World Series game at Yankee Stadium, and the New York City Marathon on November 4th, 2001. Video, artifacts, and moving images help provide context for a nation coming back together.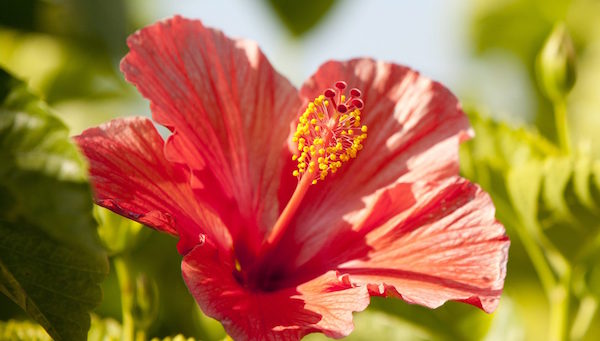 (Now-10/28) In 1939, the pioneering American Modernist Georgia O'Keeffe (1887–1986) went to Hawaii on commission for a Hawaiian Pineapple Company promotional campaign. What she created provides the inspiration for the landmark new exhibition Georgia O'Keeffe: Visions of Hawai'i at The New York Botanical Garden. A stunning display in the LuEsther T. Mertz Library Art Gallery includes 17 of O'Keeffe's Hawaii paintings, not seen together in New York since their debut in 1940. The historic Enid A. Haupt Conservatory explores the remarkable beauty and variety of Hawaiian flora, as well as its complex botanical and cultural history. The garden (just a 20-minute Metro-North ride from Grand Central Terminal) also features a living collection of more than one million plants.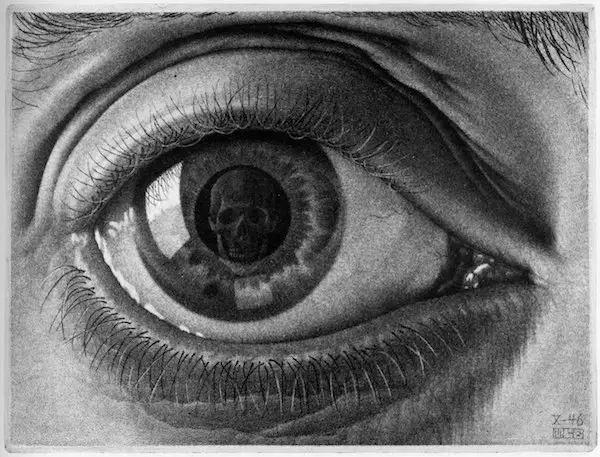 Escher's Eye depicts an eye with a skull imprinted onto its pupil.
(Now-2/3/19) Even over a century after his birth, Dutch artist M.C. Escher (1898-1972) continues to astound. Catch more than 200 of Escher's mind-bending works at Escher: The Exhibition & Experience in Brooklyn's Industry City. Exploring the intersection of art, mathematics, science, and poetry, the exhibition will feature interactive immersive experiences that bring the artist's optical illusions to life. eschernyc.com
COMEDY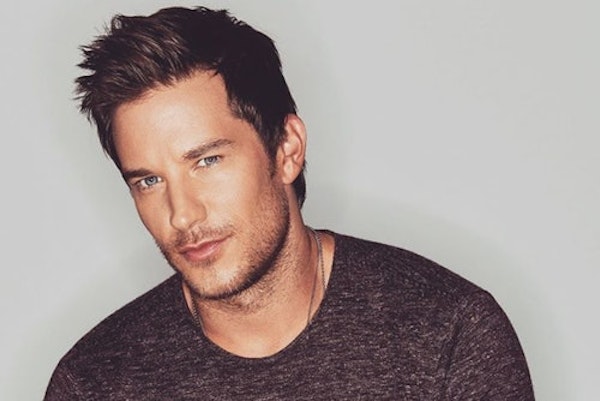 (9/14-9/15) Colin Kane at Gotham Comedy Club. (Mature audiences only.)
PLUS
(9/13-9/16) SNL alum Norm Macdonald at Carolines.
(Ongoing) Catch the latest and funniest on the comic strip at the LOL Times Square Comedy Club. Use promo code CITYGUIDE for 50% off tickets!
Click here for more comedy shows in NYC this weekend.
KIDS
(9/15-9/16) Disney Junior Dance Party on Tour at the Beacon Theatre.
PLUS
(Now-9/30) Suit up! It's your last chance to experience Ghostbusters: Dimension at Madame Tussauds New York, an intense virtual reality experience!
(Through 11/15) Now at Penn Plaza, check out Candytopia, a candy pop-up brimming with sweet treats and a candy art gallery. candytopia.com
(9/15-9/16) Family Bowl at Brooklyn Bowl. Noon-5pm/Noon-6pm. No cover. Every weekend.
(Now-October) Get a taste of what it's like to walk on the moon, FREE, with Samsung's 837 Gear VR in the Meatpacking District. Must be 13+ and make a reservation. 837gearvr.com
(Now-9/30) Big City Fishing Sundays on Pier 25 in Hudson River Park.
Adults and kids aged 5+ learn how to fish while engaging with trained environmental educators about river science topics. The park provides the rods, reels, and instruction. 11am.
(New) The Smash Dash game at Ripley's Believe It or Not! Times Square will keep kids on their toes! Keep your reflexes sharp, in this all-new race against time. Here is a coupon!
(Ongoing) Kids of all ages will want to check out Gulliver's Gate, a $40 million extravaganza that allows visitors to travel the globe without leaving Times Square. Latin America, Asia, the Middle East, Russia, and Europe are all here in incredibly detailed miniature. And don't let that word "miniature" fool you—Gulliver's Gate feels like it covers acres, stretching a full city block with the wonders of the world.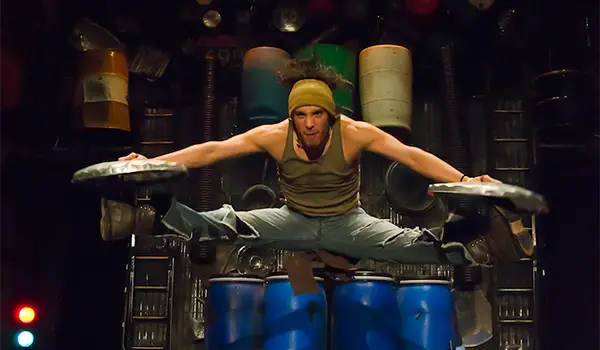 (Ongoing) Exhilarating Family Fun at Stomp NYC. Special discount packages available!
Click here for more things to do with kids this weekend.
For more kids activities, check out our sister site nymetroparents.com!
SIGHTSEEING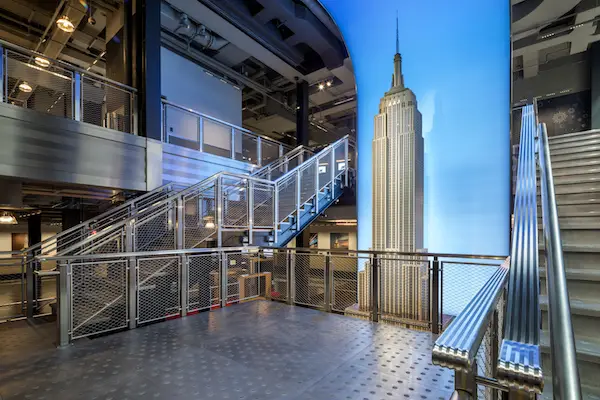 Photo: Evan Joseph

(Ongoing) NYC's most iconic skyscraper, the Empire State Building, welcomes some four million visitors to its Observatory every year. Brand new this fall is a stunning new Observatory Entrance. Once visitors purchase their tickets and get on line, they can whip out their cameras for selfies and other photo ops with stunning colorful images that adorn the waiting area. In the center stands a two-story model of the Empire State Building, constructed to mimic the famed light shows on the skyscraper's upper floors. Visitors can also add on to their ticket if they wish to purchase prix fixe packages at the two in-building dining destinations, STATE Grill and Bar and the taqueria Tacombi.
PLUS
(9/16) Mexican Day Parade on Madison Avenue, from 38th Street to 28th Street. Starts at noon!
(Ongoing) Feel the need for speed? Take a ride aboard THE BEAST and experience the NYC skyline at 45mph!
(Ongoing) Check out NYC's hottest new museum, exploring the world of espionage, SPYSCAPE!
Bring a loved one to take in the breathtaking view at Top of the Rock.
Zip up 100 stories in 60 seconds and see New York City atop One World Observatory. Use this coupon and save: 20% off!
Explore New York City from the best vantage points with Helicopter Flight Services Tours. Choose from four different itineraries.
(NEW!) A new escape room has been added to the long list of can't-miss attractions at Ripley's Believe It or Not! Times Square. Ripley's Relic leads adventurers underground as they solve a series of puzzles together. When each one is decoded, kids will find a truly amazing object, the mysterious Ripley's Relic itself. Unlike other escape rooms, this adventure moves from one mysterious environment to the next, laid out by professional set designers who bring a Hollywood flair. A live guide is on hand to help facilitate the experience. Here's a coupon for discount Ripley's admission!
MUSIC & NIGHTLIFE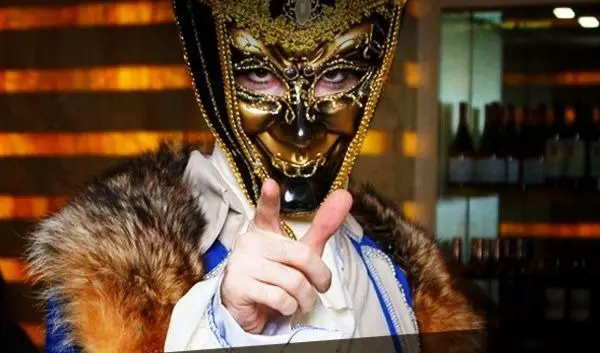 (9/15) Mediterranean-accented New American restaurant, bar, and lounge Zavo brings sumptuous seafood together with high-end cocktails. On Saturday it also hosts a Venetian Mystery Night, with theatrical and aerial performances, living statues, and surprises for those in masks.
(9/15) Quiet Clubbing hits Coney Island with six live DJs to battle for your attention until late night. It'll be a spectacle for all with LED Robots, LED Hula Dancers, and Fire Twirlers. At Coney Art Walls.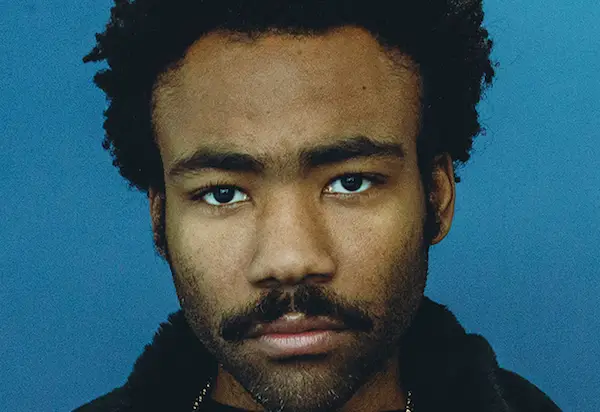 (9/14-9/15) Childish Gambino at Madison Square Garden.
PLUS
Photo: Steven Gormillion
(Now open) The brand new Playboy Club New York opens. Playboy Club New York offers a luxuriant cocktail and culinary destination for after-work drinks, dinner, and late-night entertaining alike. Key highlights include four distinct environments that reveal exciting one-of-a-kind experiences. At the center of the Playboy Club experience, Playboy Bunnies are dressed in their iconic costume and outfitted with accessories designed by Roberto Cavalli.
(9/15) David Byrne with Tune Yards at Forest Hills Stadium.
(Now-October) Calling all rosé fans for a pop-up "Rosé Mansion" in the city! Get tickets here. You can read about more Instagrammable Pop Up Exhibits in NYC here.
Click here for more nightlife this weekend.
Cheers! Check out the Best Rooftop Bars in NYC.
For information on LGBTQ nightlife, visit our brother site metrosource.com!
---
Like what you see here? Share it with your friends on Facebook! Find out more about what to do in September. There are many festivals in September, check 'em out! We've got October covered, too!